Yea, so, those Gummi Bears…
They definitely got a number done on them throughout the afternoon.  So much so that I didn't even eat my afternoon snack that I packed for the day because I was too full on those cute little guys.  Yum.
Dinner
I was going back and forth between fish and an egg sandwich BLT for dinner tonight. I couldn't decide which one I wanted but when I made a quick stop at the grocery store after work, the fresh salmon in the seafood case made my decision.
Fish it was. But why sacrifice the BLT?
And that's how the Barbeque Salmon BLT came to be my dinner tonight.
I added some Sweet Baby Ray's BBQ sauce to the salmon and broiled it for 9 minutes.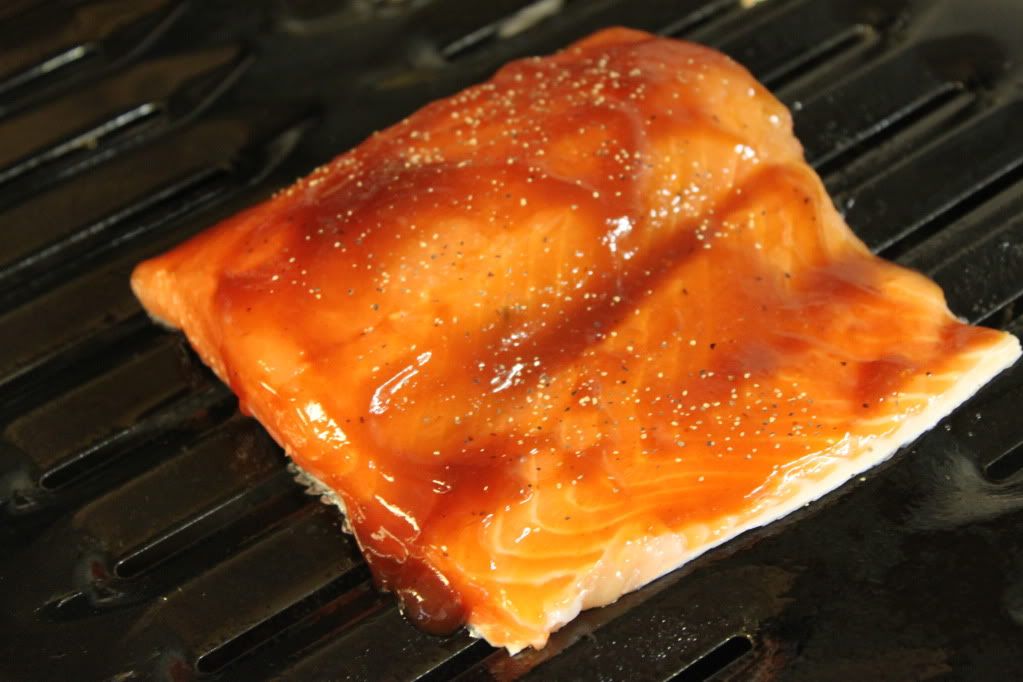 Once the fish flaked easily with a fork, I removed it from the oven and prepared my sandwich!
I used an onion roll that I grabbed from the bakery section at the grocery store and topped it with a smear of fat-free mayo, spinach, bacon and tomato.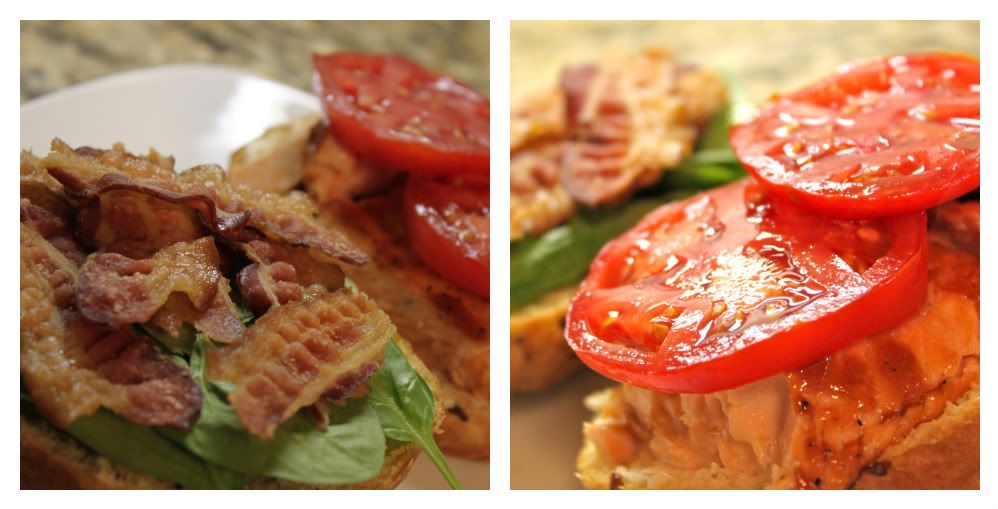 And the salmon of course.
So amazing.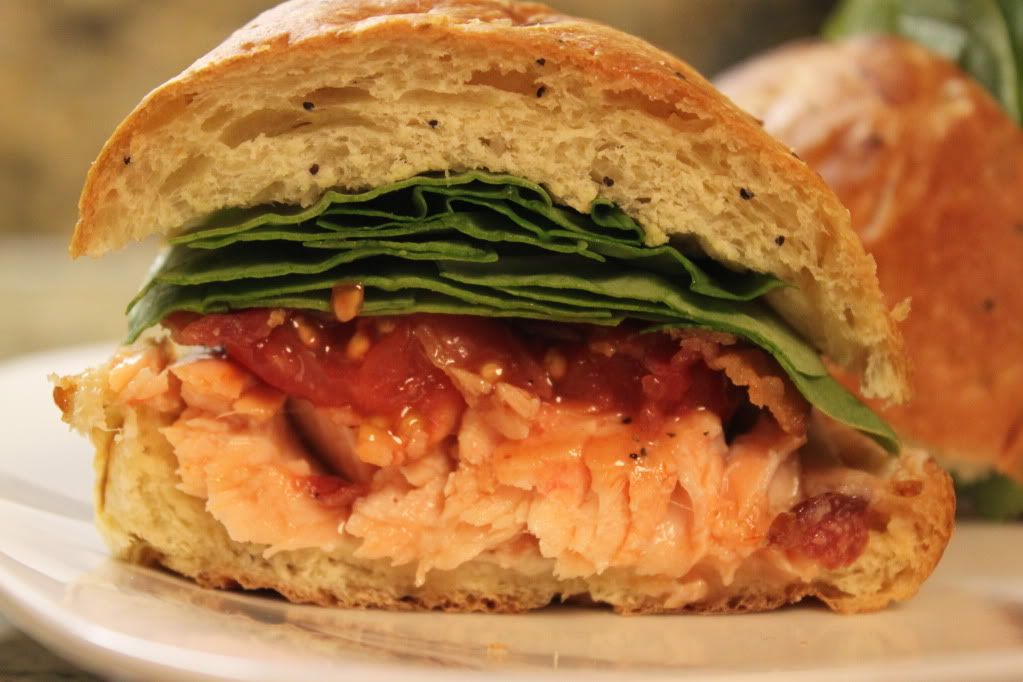 Definitely took care of both the seafood and BLT cravings that were hitting strong this evening.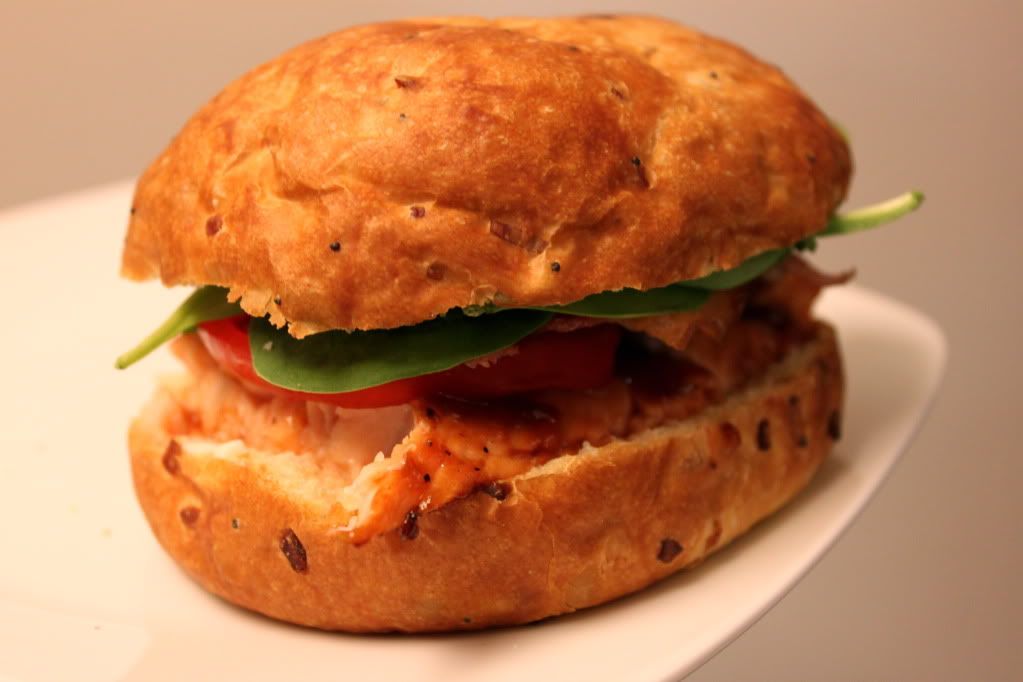 On the side I had a serving of Fiesta Party Potatoes.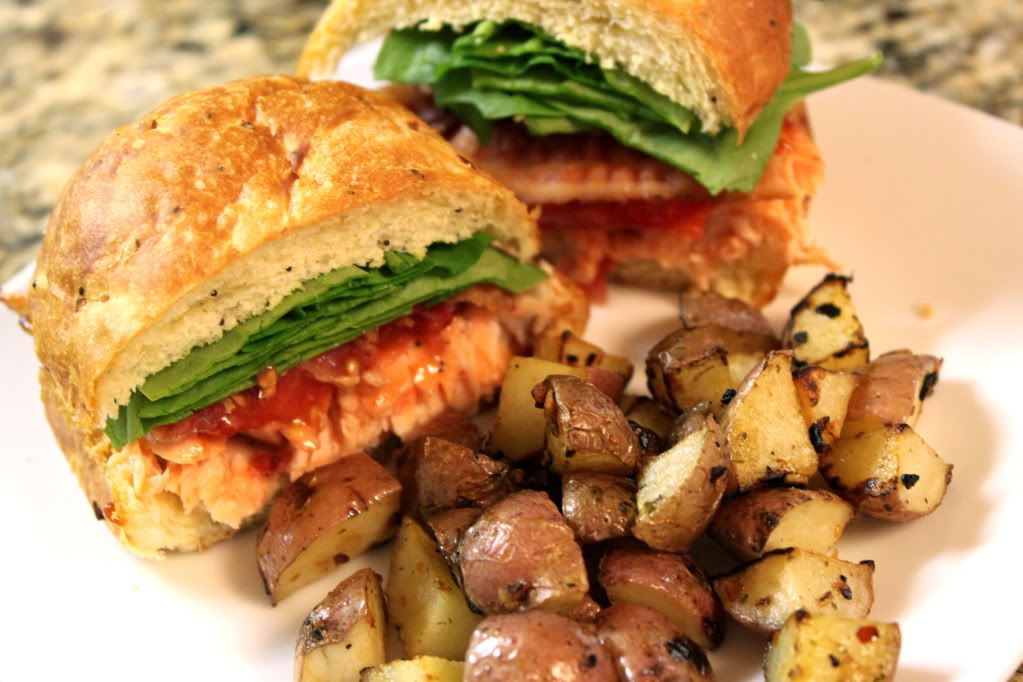 Awesome Sunday night dinner that I can thank a walk by the seafood counter on an impromptu trip to the grocery store for.
The reason I even ventured to the store tonight was to snag some new yogurt.
I recently was offered a coupon to try out Dannon's new line of yogurt, Activia Select French and Greek yogurts.
If you have ever seen an Activia commercial, you know that it helps to regulate your digestive system as part of a healthy and balanced diet. The exclusive culture, Bifidus Regularis, which is found in Activia, helps the food travel completely through your digestive system (to your gut!), where it can aid in the final stages of digestion.
I don't have any regular digestion issues but I do try to eat a balanced diet to keep any issues from arising. Adding some Activia into the mix may not be a bad thing!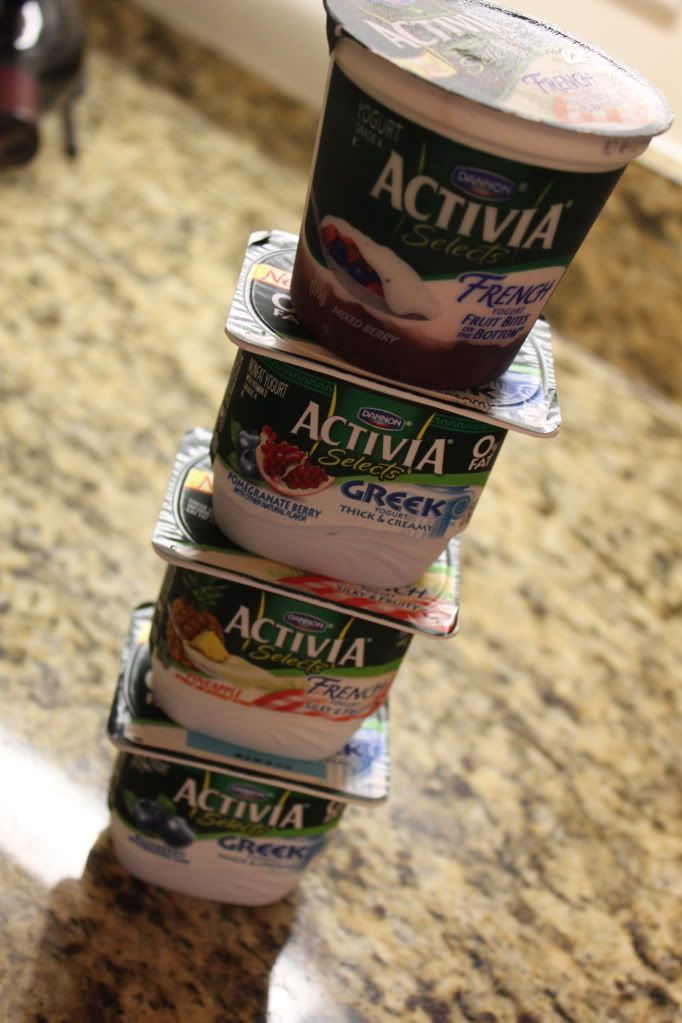 The yogurt is available in both French and Greek varieties and with me being a pretty big yogurt fan, and I'm really excited to try out both kinds.  I picked up a couple of flavors of each tonight and I'm already looking forward to digging in tomorrow!
Interested in trying Activia Selects for yourself?
Then why wait? Go get your coupon now!
Visit the Activia Selects Facebook page to get your FREE coupon now!
And stay tuned tomorrow for my taste review!
Questions:
Have you already tried the Activia Selects?  What's your opinion or favorite flavor?
This sponsorship is brought to you by Activia Selects who we have partnered with for this promotion.
FREE coupon offer good 8/3 /11 – 8/15/11, up to 1 million coupons, on any Activia Selects Single Serve, up to $3.00. One coupon per household. Offer valid in the U.S only. VOID IN LA, NJ, CA. Coupon valid until 8/15/11.
Residents of LA, NJ, CA will be given a '$1 off 3 Activia Selects' coupon.