Usually when I get home from work and settled into the house, it could take a natural disaster (or the mention of fro yo) to get me back out again. Since I postponed my workout this morning till tonight and didn't want to venture back out, I put together another one that was easy for at-home execution.
Workout
Warmup:
In order to get my heart pumping I started with a five-minute circuit that consisted of five different exercises, each repeated for one minute straight. I did the whole circuit twice through for a total of 10 minutes of warmup.
Bench Jumps
Jumping Jacks
Jump Rope
High Knees
Mountain Climbers
Once my heart rate was up and I was breaking a sweat, I moved on to some upper body work.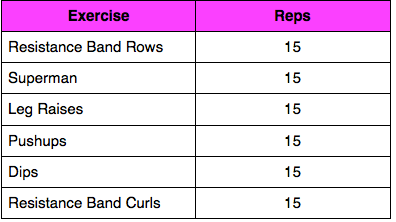 When I got to the dips in my third and final set my arms were shaking and I didn't think I was going to be able to finish them. I pushed through and finished up with my final round of bicep curls and called it a day.
Dinner
I left Telli at my parents house while I worked out since he usually isn't the most helpful pup in the world when I'm doing something active so post workout I headed down to pick him up and to join my parents for dinner.
Salad.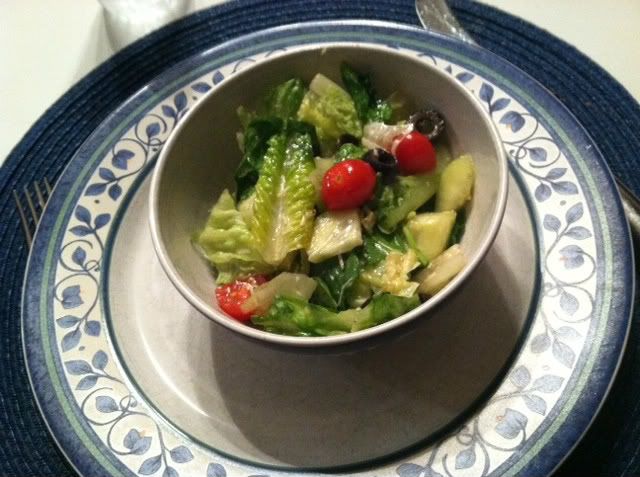 Garlic bread.
And penne puttanesca, which I enjoyed over a bed of baby spinach.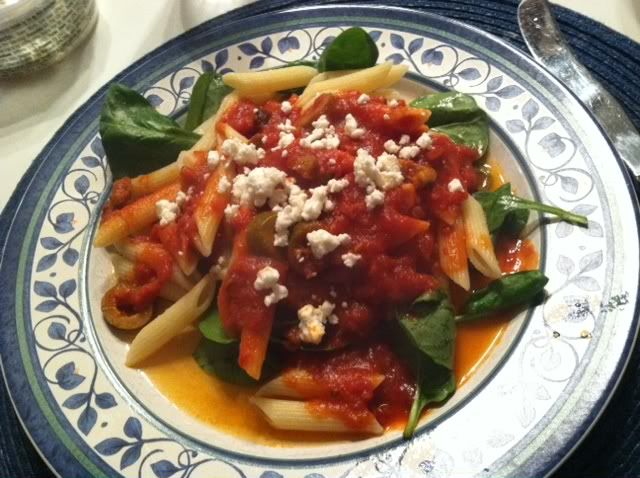 Now that I have a full belly, I'm settling in for some time with this little guy.

(Apparently I sound like a man when I'm playing with the pup…cool!
)
My bet is on him crashing…hard…soon!
Question:
If you come home between work and a workout, is it hard to get motivated to go back out to the gym?