What better to do on my flight home from California than give you the full Disneyland Half Marathon recap?!  Besides distracting myself with gossip magazines and snacks, I can't think of anything else more fitting.
The race had an early start time (6:00 a.m.) which meant that Katie and I were up at 4:15 a.m. to have a pre-race breakfast and get into our running gear costumes. Just like any other race day morning, I fueled my body with a bagel with almond butter and banana slices – the rest of the banana on the side with more almond butter.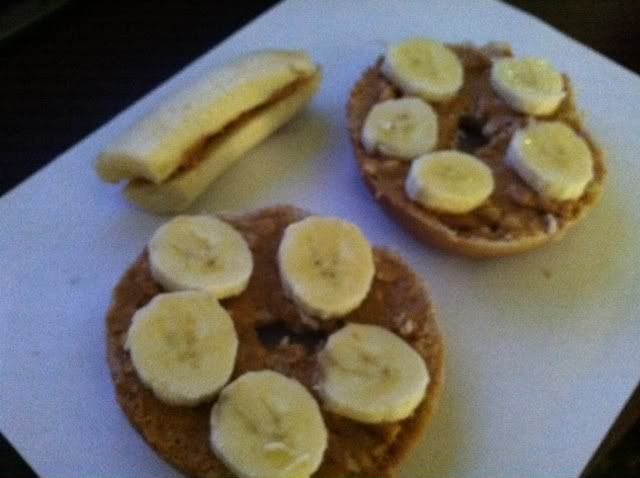 Since our hotel was directly across the street from Disneyland, we began our walk to the start line at 5:00 a.m. and were successfully in our corral in 20 minutes. The weather was perfect for an early morning race so we were comfortable in just our race gear and were able to pass the time chatting until the 6:00 a.m. start.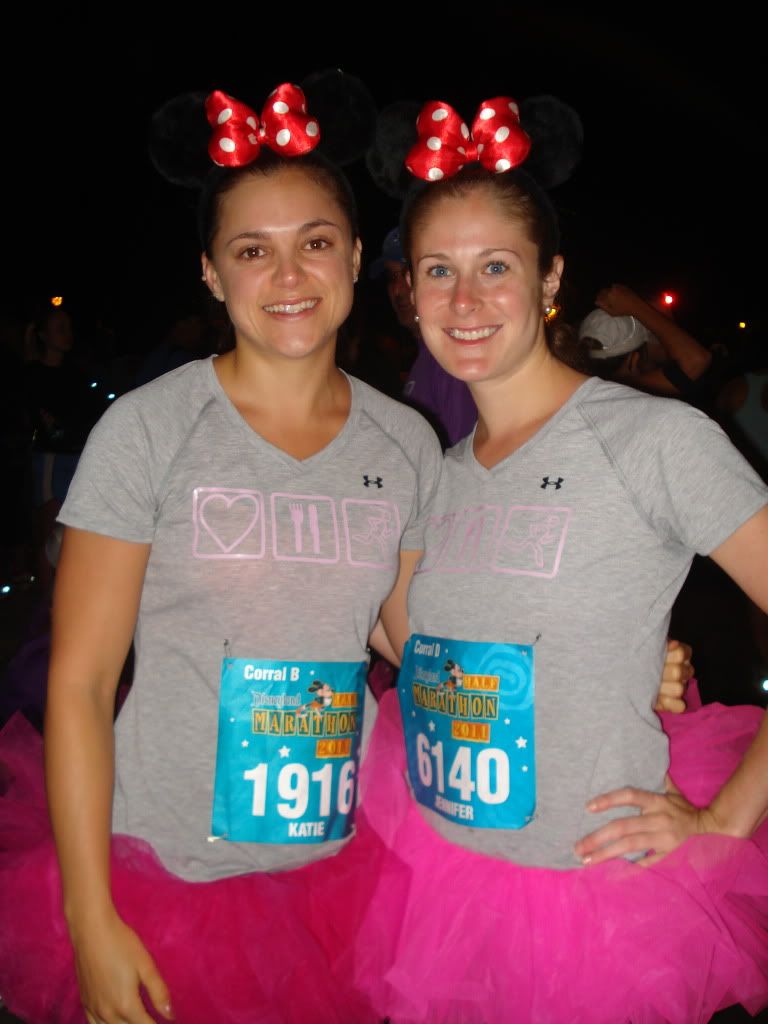 There was a total of close to 13,000 runners in the race and the starting corrals were packed which ultimately led to a slow start once we were actually released to start our run. The first 3+ miles were a lot of slow running mixed in with small openings which allowed for decent paced running before the course really opened up enough to fall into our comfortable pace for the rest of the race.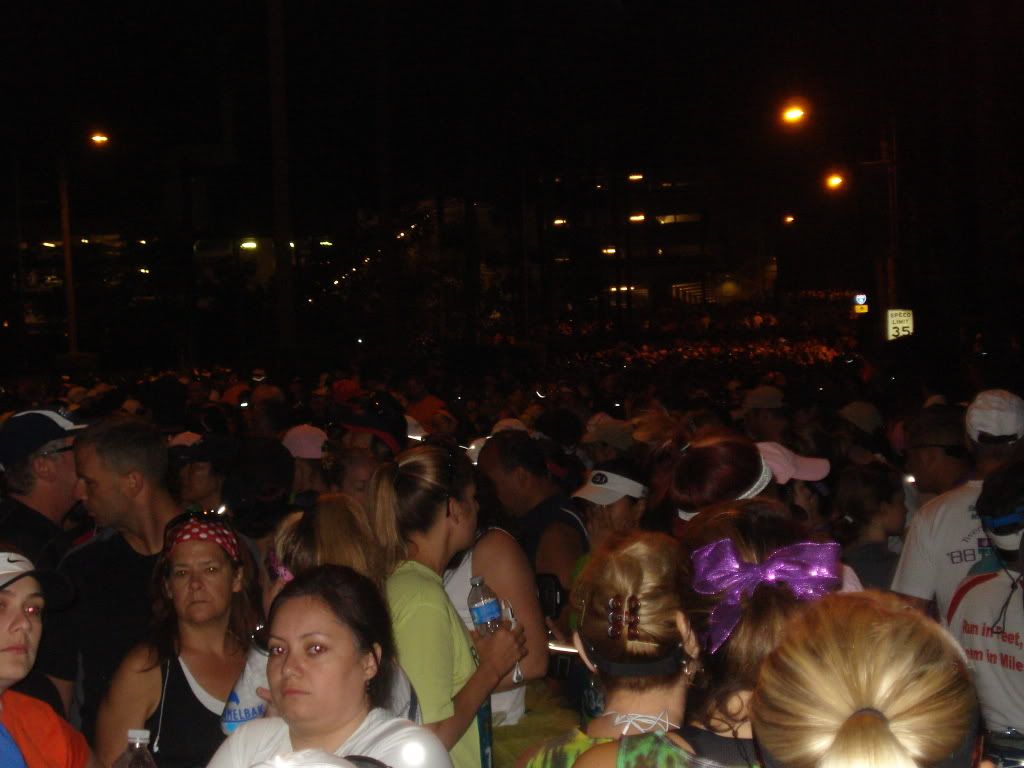 The initial miles were through California Adventure and Disneyland which meant for a tight course but once we exited the parks and were running on the road the conditions allowed for more open racing.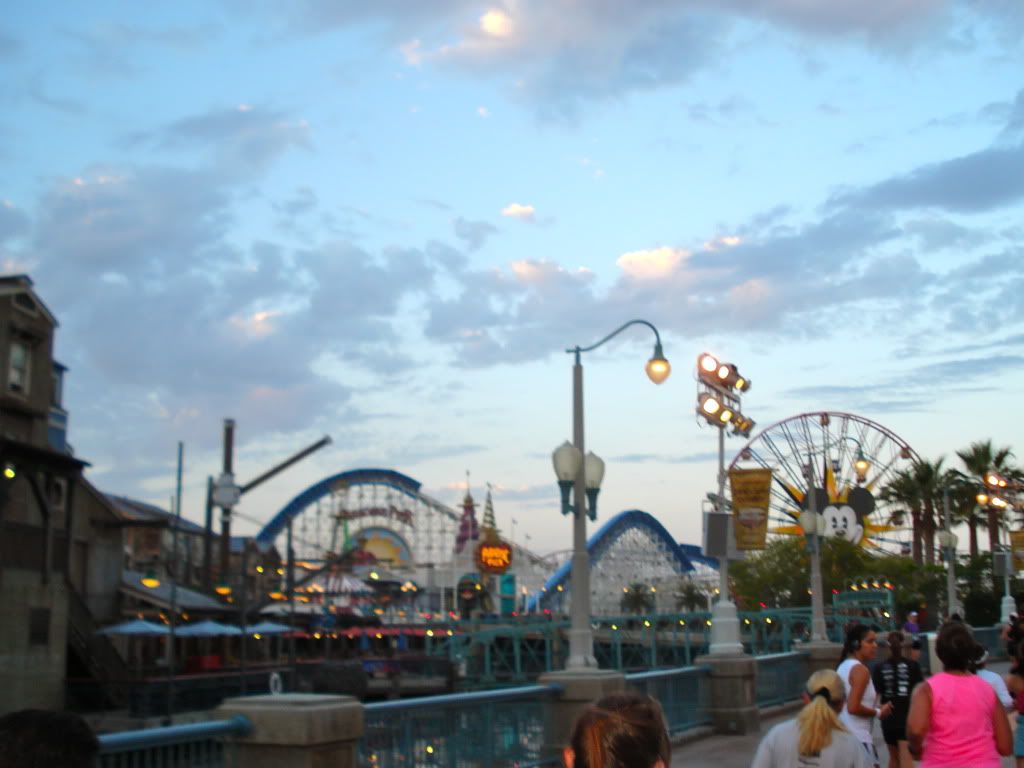 Besides a slow jog through water stations, one spot-a-pot break for Katie and one shoe-tying stop for me we kept a decent pace and took in the atmosphere throughout the course. We were loving the spectator support and scenery! I especially enjoyed running through the parks during this race since I have never been inside of Disneyland before! It seems so similar to Disney World, yet just not the same – at least not for me!  In my opinion, I don't think anything can quite compare to Disney World!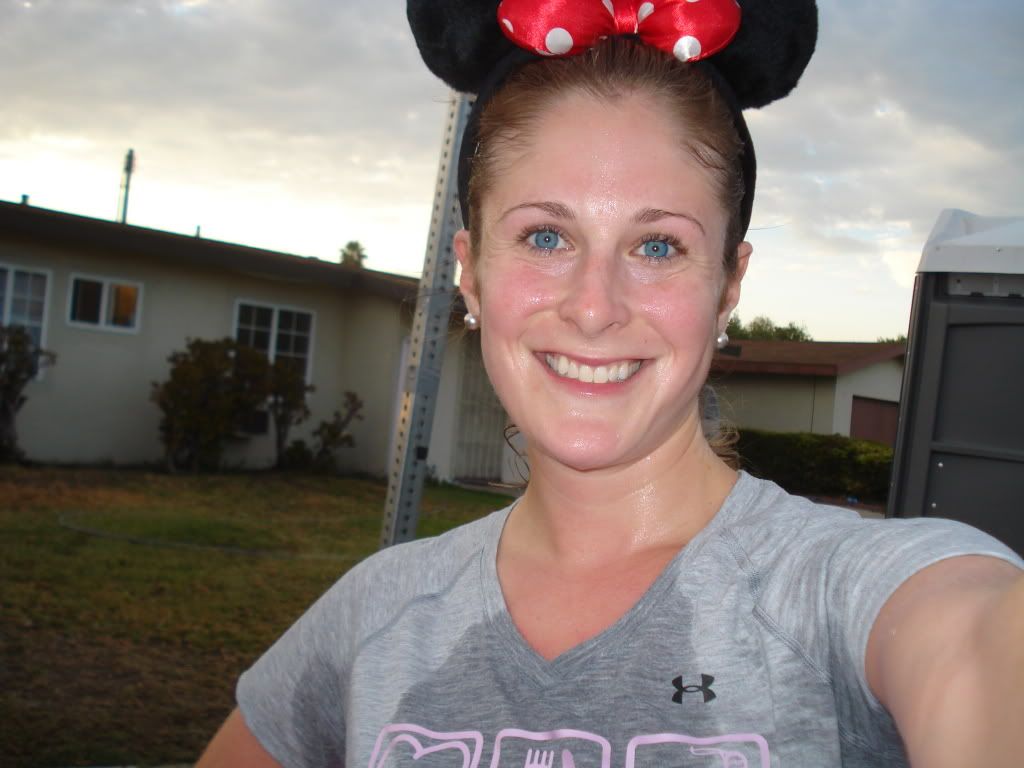 Miles 4 through 8.5 were spent running on roads through Anaheim on our way to the Santa Ana River Trail and Angels Stadium. One we reached the trail, we were running on a sand surface with a water view for a little less than one mile before reaching the stadium.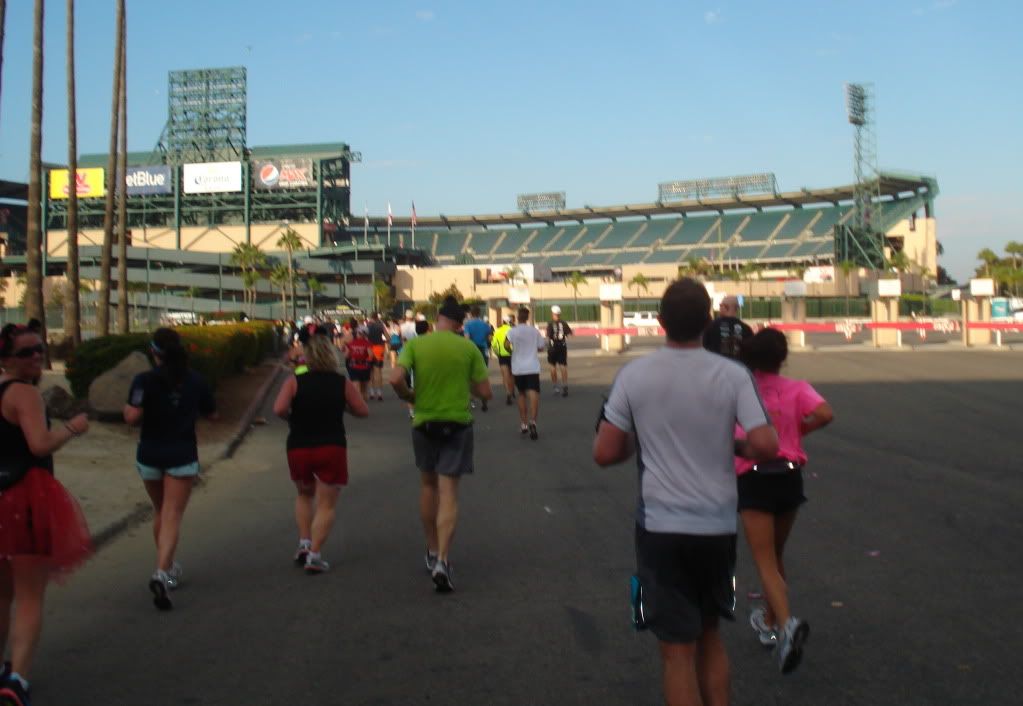 When we arrived at the stadium, we entered through a service ramp in right field and went directly to the field, running on the warning track from right field behind homeplate and back out through the left field service ramp. The stadium was full of more spectators and made for an amazing atmosphere. By far the highlight of the run for both Katie and me.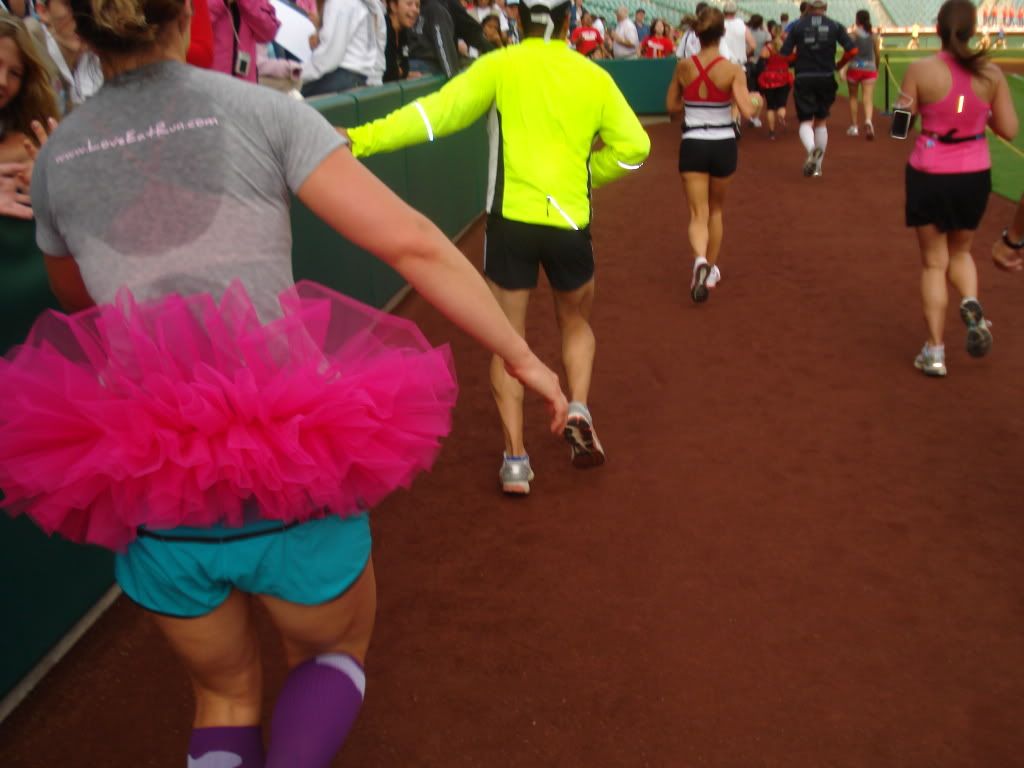 The crowd just gave it an electric feel and was so uplifting!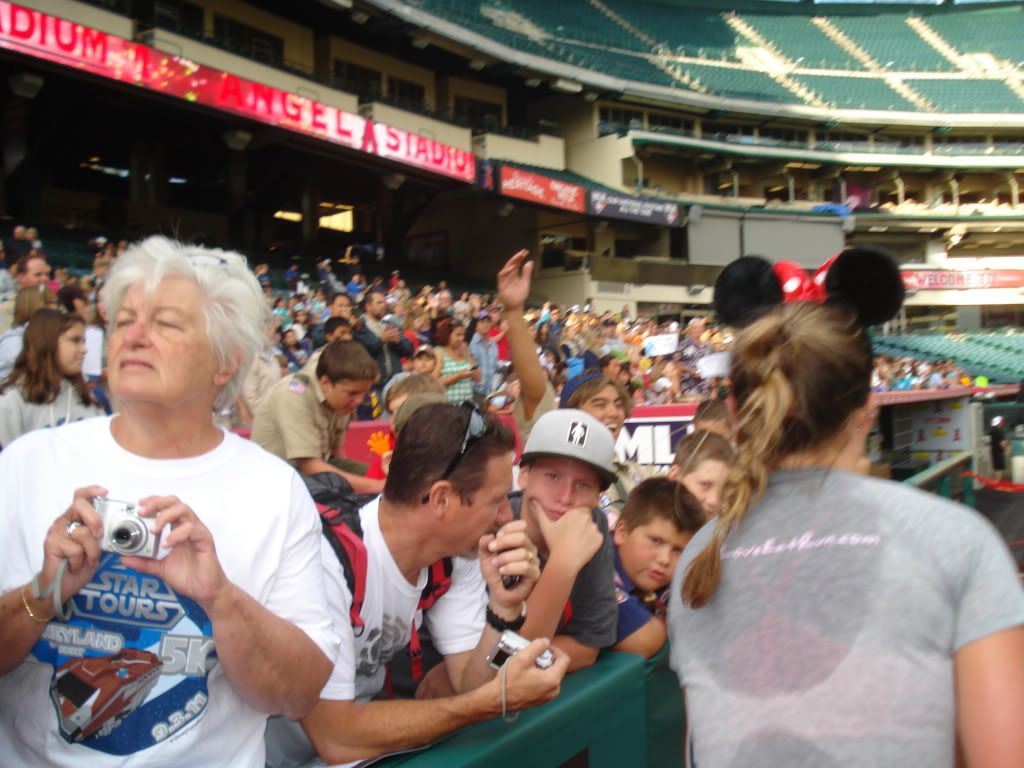 After exiting the stadium, the course took us back on Anaheim roads until mile 12 where we entered back into California Adventure, making our way to the finish line in Downtown Disney.
As soon we saw the 13 mile marker, we kicked it into gear to sprint to the finish…and that is precisely when my other shoe came untied. Seriously?! Katie continued in a full sprint to the finish and clocked in at 1:54:51 and I followed close behind, careful not to trip myself on my flailing shoestring, at 1:54:55.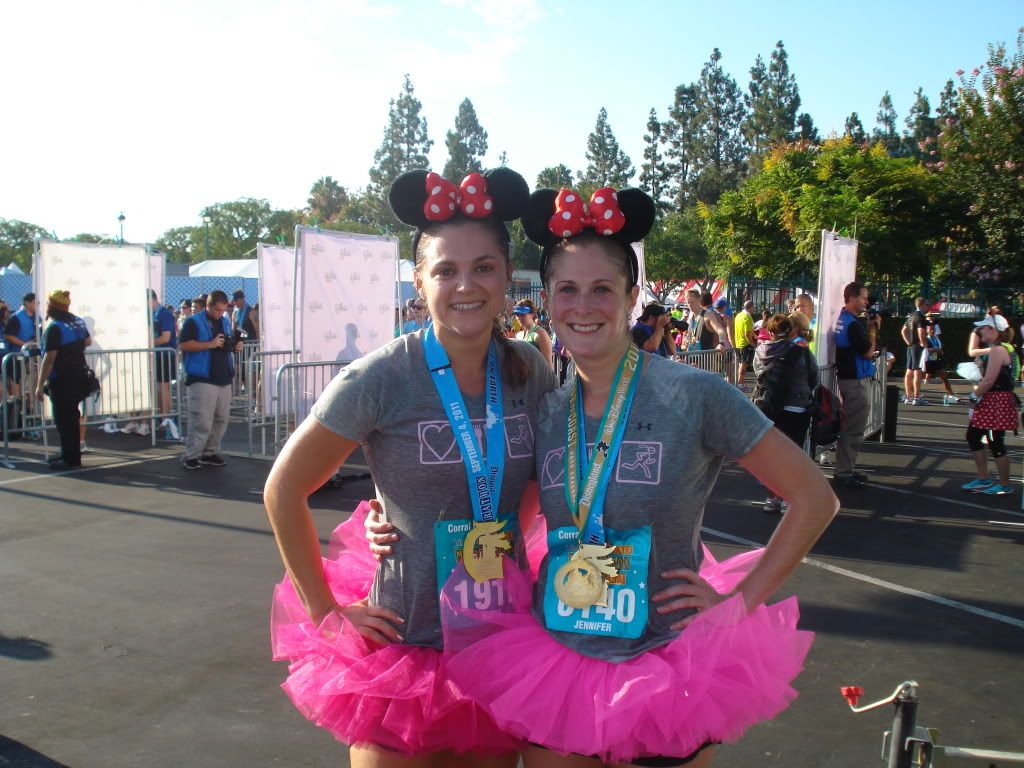 Not my best half marathon finish, actually my worst but considering the packed running to start, the couple stops and the hindered finish, I'm completely happy with my time.
Not to mention, this was by far one of my favorite races to date. I had so much fun running with Katie through the whole race and enjoyed the atmosphere of the race! Not to mention the perfect race weather (although it did start to get warm around mile 10).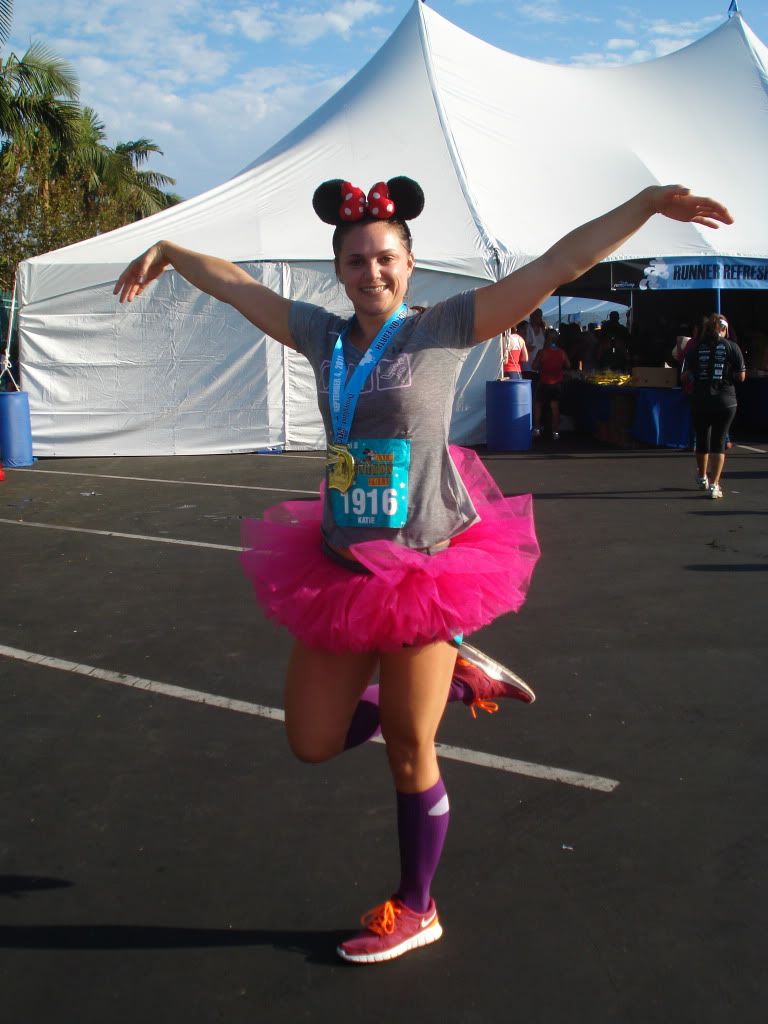 After crossing the finish, we collected our medals – I got two for being a coast to coast runner (meaning I completed a race in both Disney World and Disneyland in the same year) and our post race goodies. They had an assortment of Clif Bars, bananas, bagels, oranges, water and Poweraide available.
In addition, as you finished, you also received a cool, wet towel to refresh you. I've never seen these offered at races before and welcomed the coolness along with the ability to wipe my face off since sweat was pouring into my eyes and making them burn like crazy!!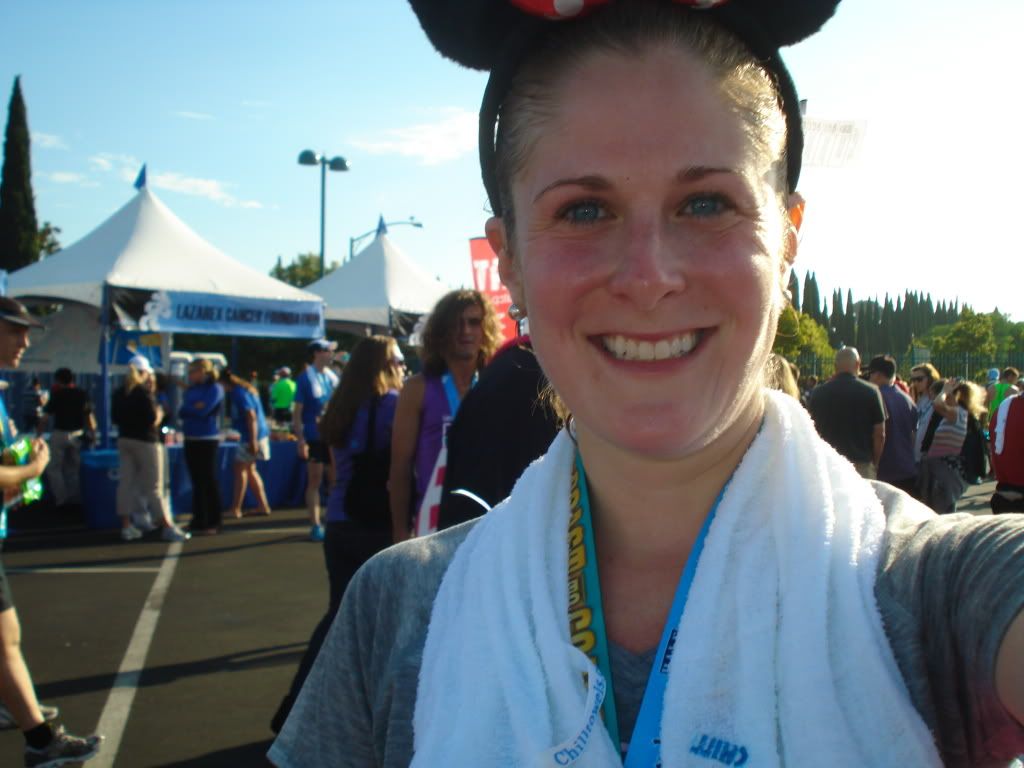 After some stretching and recovery time, we headed back to the hotel where we broke into our coconut water to rehydrate before starting the rest of our post race day!
Side note: Loving the coconut water with pulp – thanks Katie!!!
So there ya have it, the Disneyland Half Marathon for me in a nutshell! I definitely have my opinions on how this race compared to the Disney World Marathon and plan to do a complete post sharing my views for all of you thinking about doing a RunDisney event in the future!!