Since moving back into the house from the apartment, there has been a ton of Do-It-Yourself projects taking place. My mom and Brian did a ton of painting and fixing and a million other bigger projects but my projects were on a smaller level. For instance, to organize my jewelry or to display my race medals.
Some of my ideas I got from pinterest and others I just simply came up with on my own. Regardless of how they came to be, I'm going to share them with all of you in case you want to hop on the DIY bandwagon too!
First up, something that I have mentioned on LoveEatRun before – a necklace rack!
Fashion jewelry is one thing that I never can keep organized. I find putting the elaborate necklaces in drawers of my jewelry box only give me one result – tangled messes! In my apartment, I had a wall in one of my closets that was completely unusable for anything so I organized my necklaces there, all hanging on individual nails. It wasn't the prettiest set up but it worked.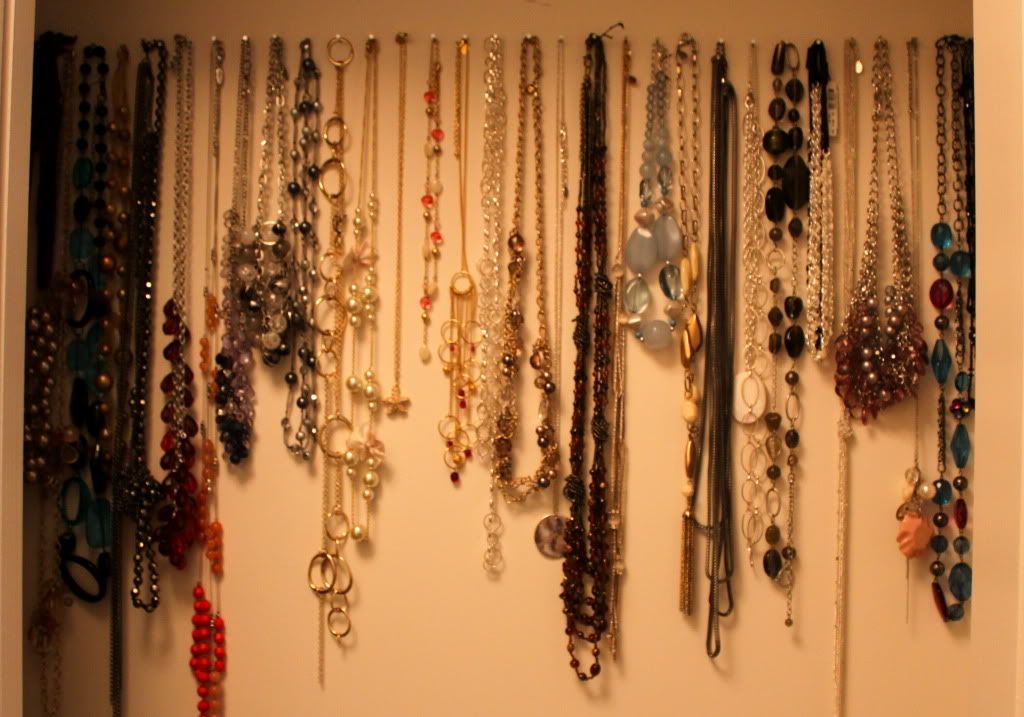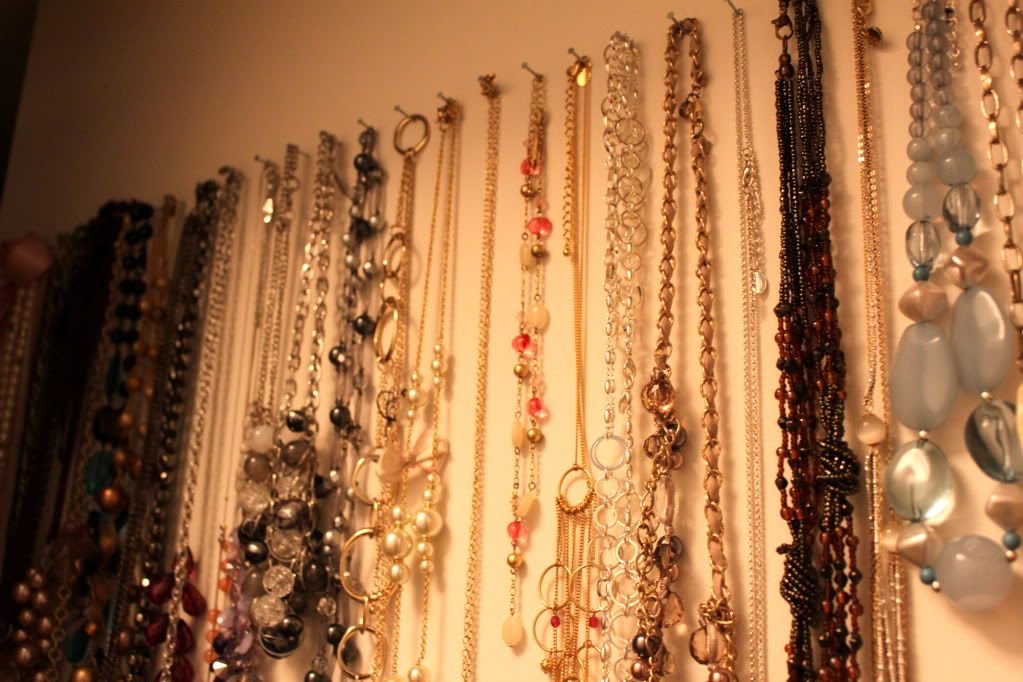 However, my new necklace rack (thanks to Pinterest) is both practical and pretty! It adds a nice touch to the room, displaying my necklaces almost as part of the decor.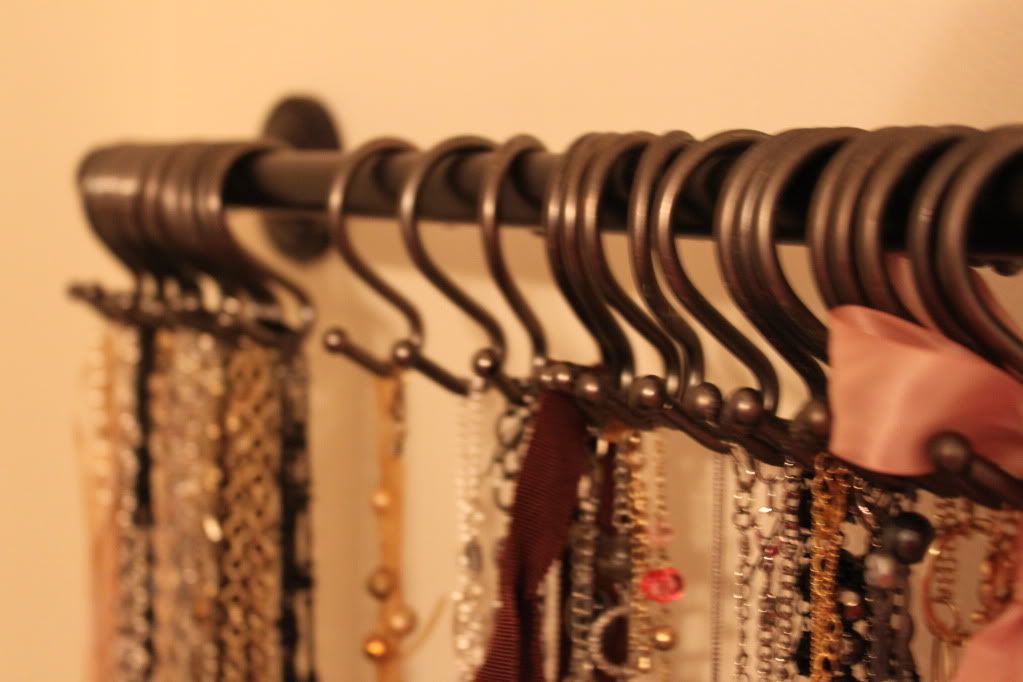 And it was easy as pie to put together.
Supplies:
1 towel rack
Decorative shower curtain rings (as many as needed for your necklaces)
(I got my supplies at Walmart – so you know they didn't break the bank or anything!)
Once the towel race was installed on the wall, I hung the shower curtain rings on it and followed with my necklaces.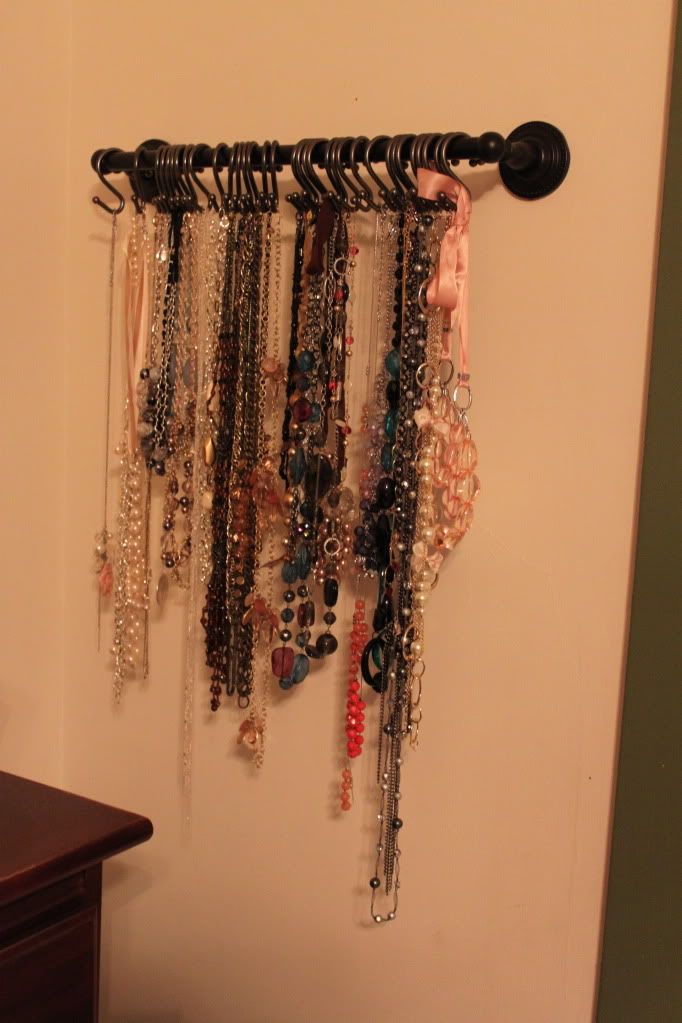 Now I can easily see all of my necklaces and sort through with no tangles to see which I want to compliment that day's outfit!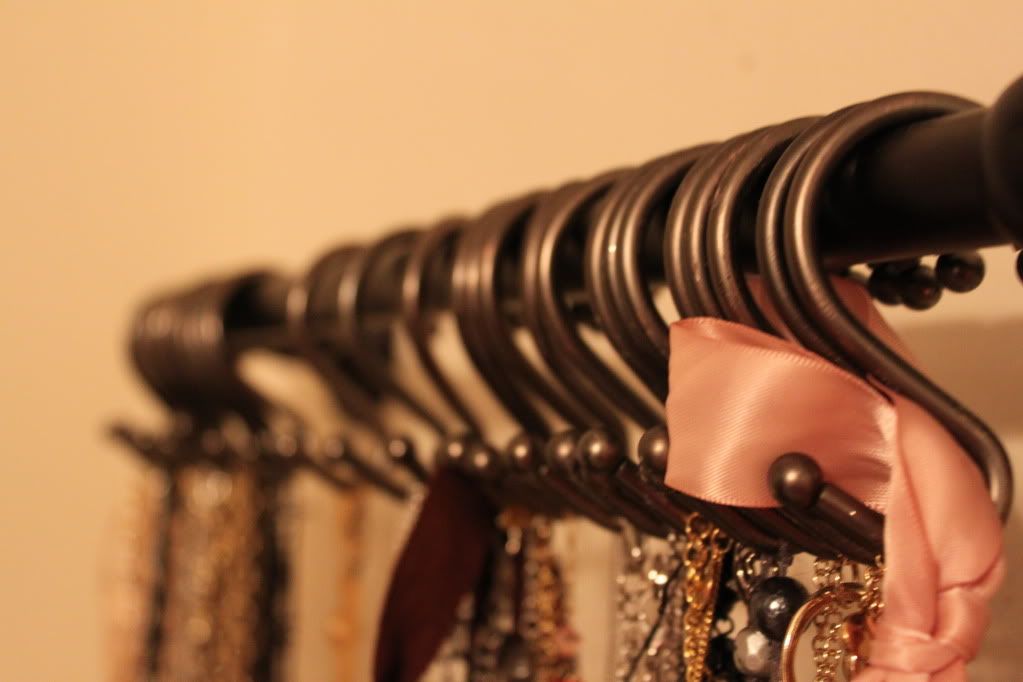 Question:
How do you organize your necklaces so that they aren't tangled?