Yesterday I introduced the first do-it-yourself project, the necklace rack, that I completed after moving into the house and today I have project #2 to share!
Here is another jewelry related one – an earring display!


Earrings are something that I usually store in the top organizer section of my jewelry box and I'm always mixing up pairs, dropping one in one section, the other in another and having to search for both pieces of the pair.
After seeing a similar solution somewhere in pinterest or blogland, this little gem was put together.
Supplies:
1 piece of a metal radiator cover
Black glossy spray paint
1 easel stand
When we renovated the master bathroom in the house, we removed a radiator and in the process the radiator cover became un-needed. I saw it sitting on the porch to be trashed and immediately remembered seeing an earring display being made from one on the internet.
One of my dad's employees was nice enough to cut a 12×12 square out of the cover and round the edges for me (I didn't trust myself with the metal cutter!). The piece of metal was then spray painted in glossy black.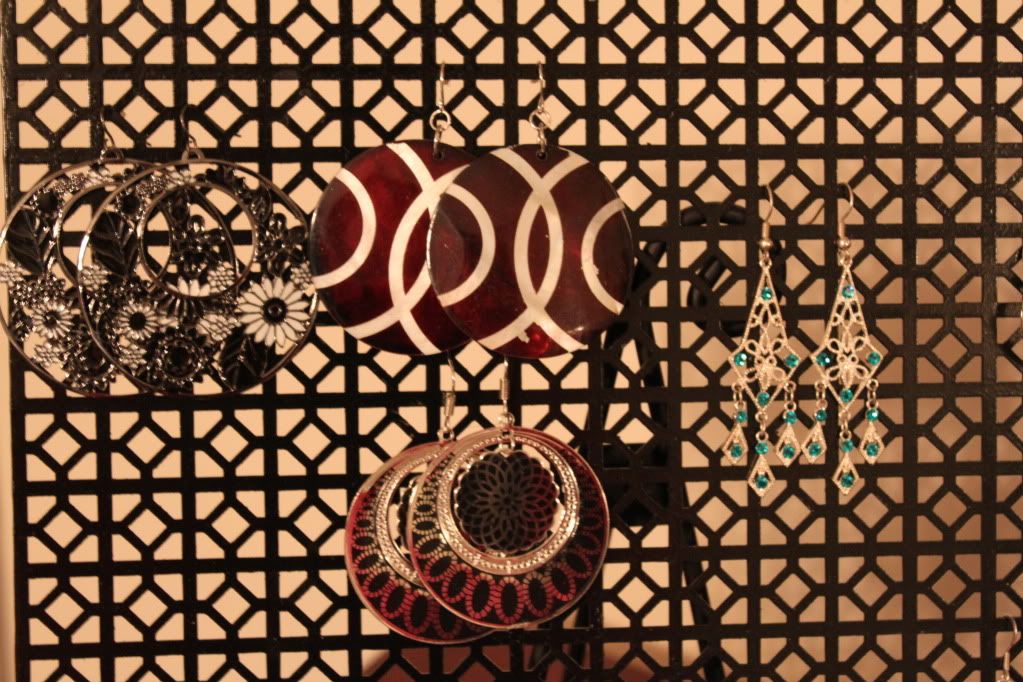 When I saw this idea, the radiator piece was framed but I went a different route. I purchased an easel stand to use as the support for the display.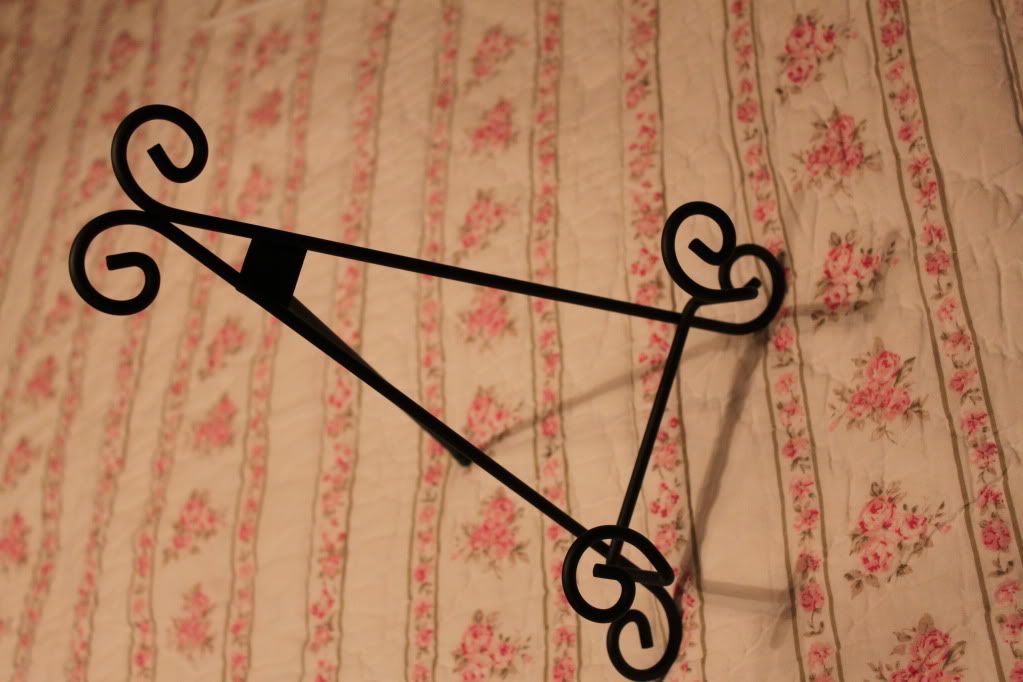 And there you have it, another piece that adds to the decor of the room, while acting as a display for my dangle earrings!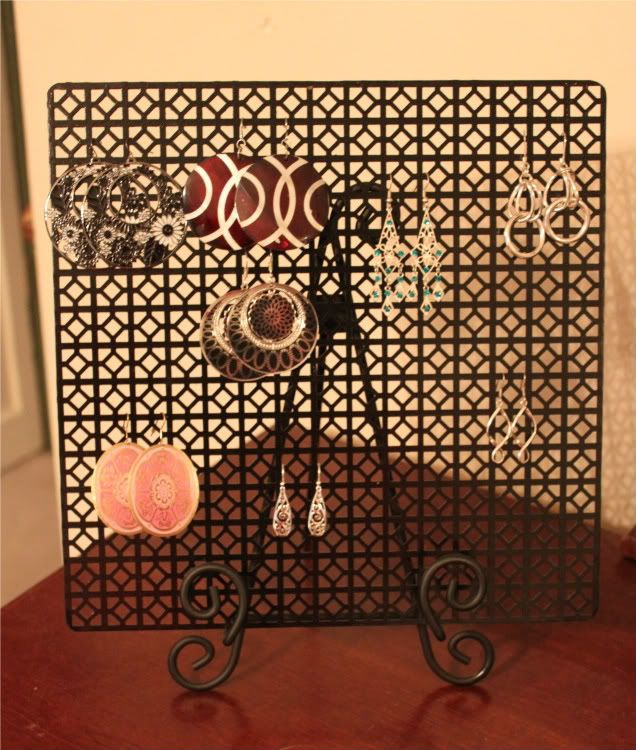 Question:
What is your solution for storing earrings?