It's Friday [Insert happy dance here!] and that means it only a few short hours until Brian and I get on the road to New Jersey to visit with one of my college friends for the weekend!
In celebration, and because I haven't shown these cuties off nearly enough lately, let's have a little dose of adorable to start our weekend off right!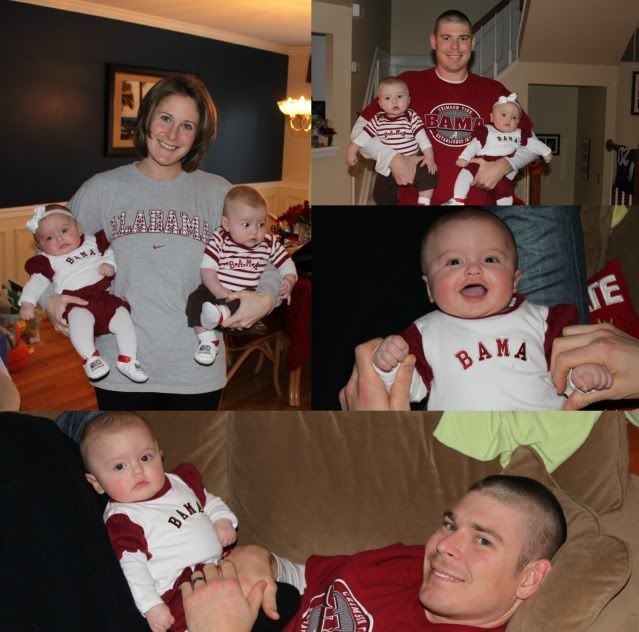 Noah and Grace were Alabama super fans on Monday!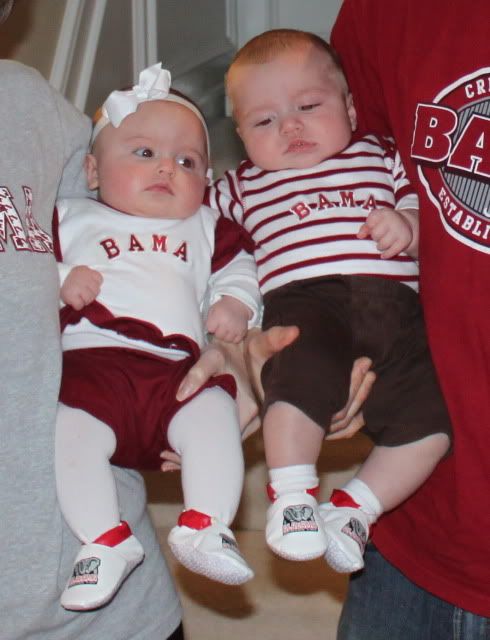 Just check out that Crimson Tide gear from head to toe!
They wanted to be like their Aunt Jenny and Uncle Brian and help root on the Tide for their big game. And if they weren't cute enough on Monday, how about yesterday…
Told ya they wanted to be just like me!
Workout
Today's workout started with a 3 mile treadmill run and ended with yoga class #4 for the week. Today's instructor really focuses on core strength in her classes, which is probably the weakest part of my body so any help is more than welcome.
However, as soon as we go into dolphin pose, I instantly dread what I know she is going to say next…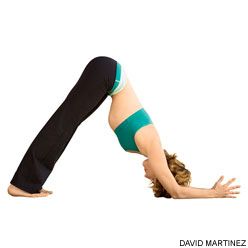 (click image for source)
Have you ever done dolphin push-ups in yoga class?
(click image for source)
As much as I try to lead with my core, my arms always end up feeling quite the burn. Again, never a bad thing but I seriously have a jello upper body now. Welcome to the weekend!
Question:
What focus do you prefer in yoga class? Core? Strength? Power? Balance? A little of everything?