Wedding DIY #5,000,000 = complete.
My dad and mom rigged up the drill press in order this afternoon so that we could finish one of our many wedding do-it-yourself projects.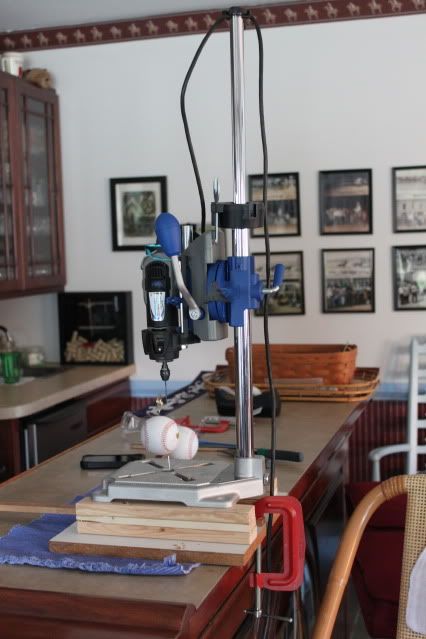 185 baseballs now have a second hole drilled in them.
Safety first!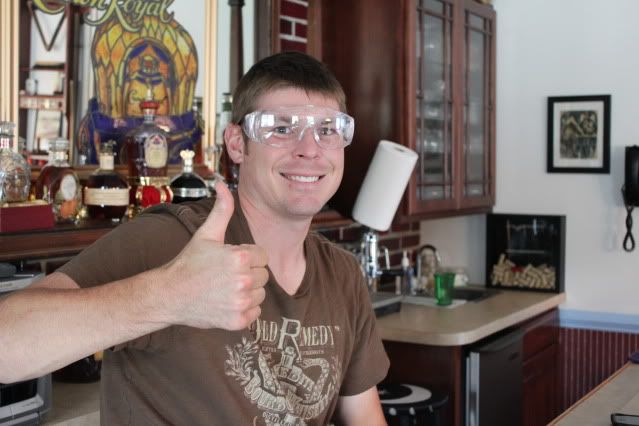 Quite the process.
And quite the dust.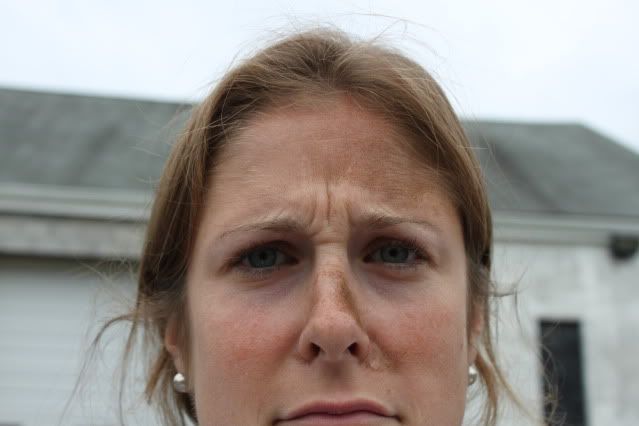 I'm happy that one is in the books!
Dinner
Brian has been craving Buffalo Wild Wings for a while now so instead of blowing dinner out of the water at the actual restaurant with orders of wings and cheese fries, we opted for a healthier version at home.
Buffalo chicken made topped with BWW wild sauce that I made into a buffalo chicken wrap. Carrots, chicken, cheddar cheese and ranch dressing made from Greek yogurt and dry ranch seasoning.
Good thing I had sweet potato fries and asparagus on the side because that wild sauce had my mouth ON FIRAH! Yikkkkes!
Question:
Wings – Hot, Medium or Mild? Boneless or bone-in?