I'm officially as caught up on my scrapbooking as possible!! Woohoo!!
I don't know what took longer, actually making the mess that became of my apartment or cleaning it up. Bonus workout on the day!
Speaking of workout…let's get to today's!
Workout
Prior to starting up my arts and crafts for today, I squeezed in a quick workout at the gym.
I had plans to fit in a run outside at some point in the day but as soon as I stepped outside to make a quick trip to CVS, I knew an outdoor run was not happening today.
Whoa! Hot and Humid!!
Luckily the gym was open until 1pm today so I got a quick 3 mile run done in 25 minutes, followed by a half mile cool down.
Lunch
Once I finally finished up the last six pages that still needed to be scrapbooked, I was starving but really wasn't feeling anything in the kitchen for lunch.
That can only mean one thing on such a nice day.
Quick walk to Whole Foods!
I browsed the salad and hot food bars before finally deciding on a spinach salad with chicken, craisins, wheat berries, almond, peppers, onions and blue cheese.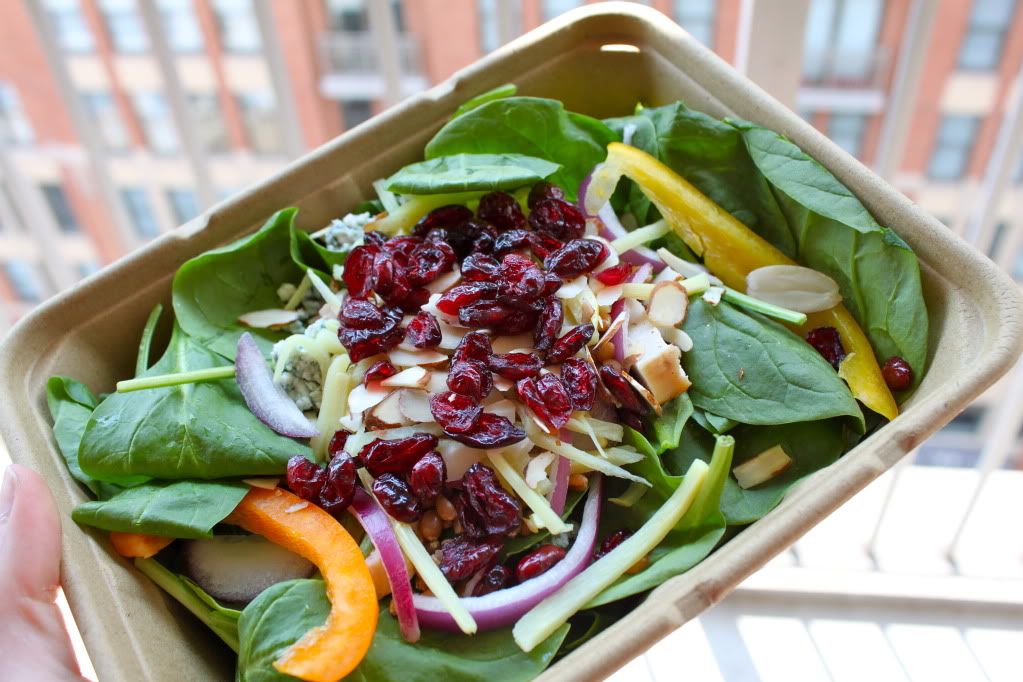 And some vanilla skyr with fruit and granola to round out the meal.
I probably could have eaten 5 more servings of the fruit. I never can seem to get enough of fresh, cold fruit on hot days!
**************
And now for a product review for you all!
While at Fitbloggin' last weekend, I received a Precision Digital Bathroom Scale from Eat Smart.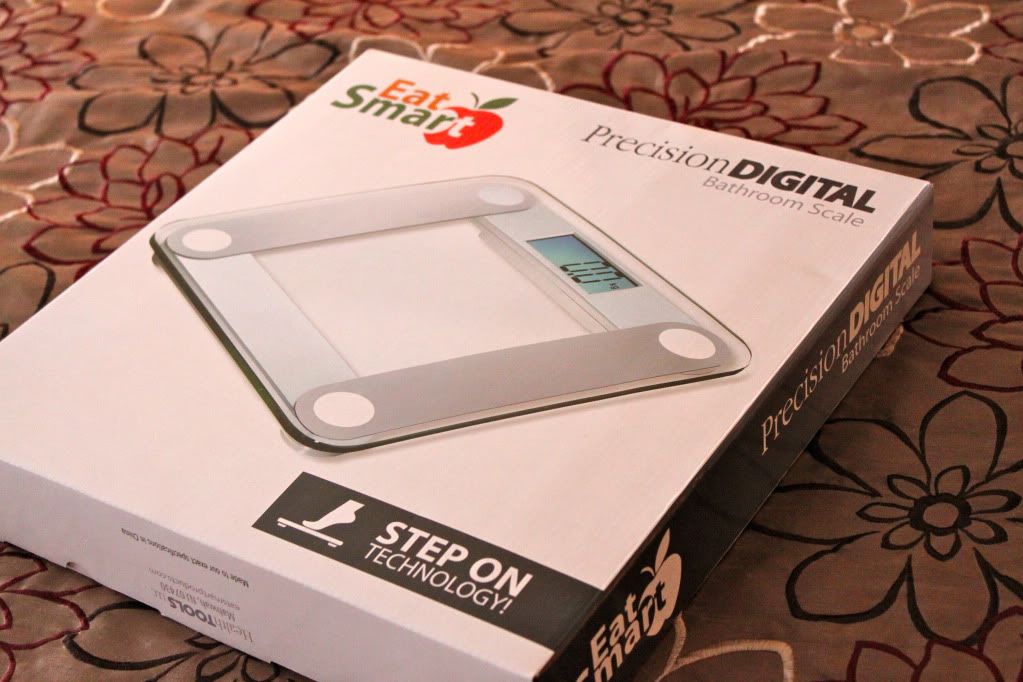 I haven't been weighing myself on a regular basis since I gave it up for Lent but I was never 100% sure that my old bathroom scale was even accurate so I figured a new one couldn't hurt.
I finally got around to opening the new one from Eat Smart this morning and was pleased with what I found.
Not only is the scale light weight but it is also smaller in size and very clean in appearance.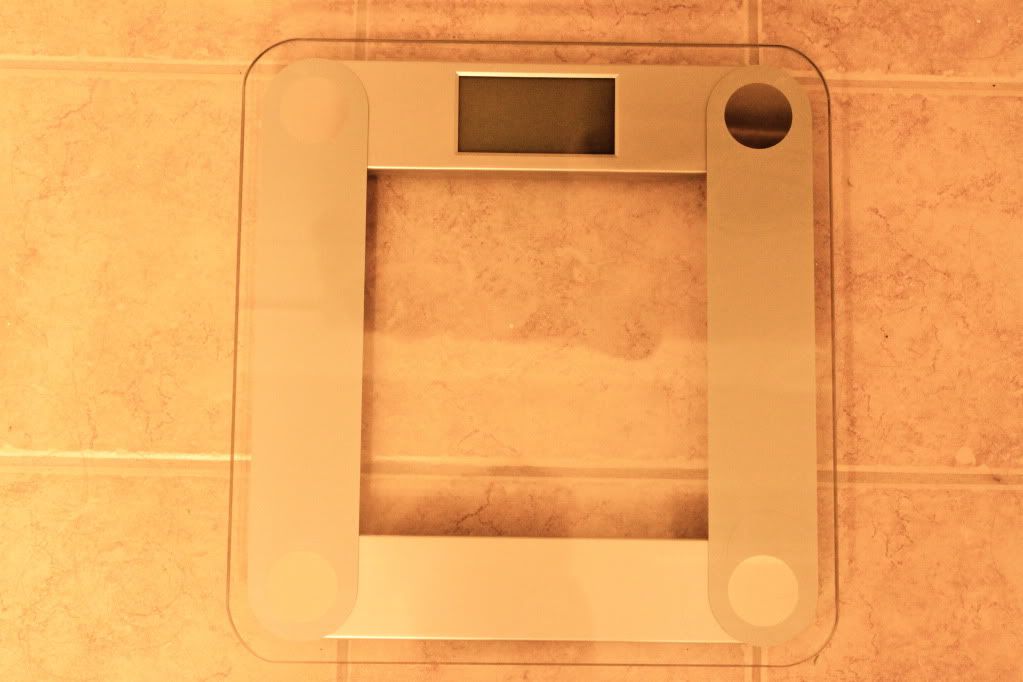 It fits well in my bathroom and it's not bulky or difficult to move out-of-the-way if necessary.
It was pretty easy to start-up and calibrate as well. All I had to do was install the four AAA batteries that were included in the packaging before placing the scale on a hard, flat surface.
To calibrate, I simply had to step on the scale and let it get a reading (this first reading isn't accurate although I would have LOVED if it was
) and then step off. The letter "C" appeared on the display to show that it had been calibrated.
After calibration, the scale was set for use!
And I wasn't even that displeased with the number I saw when I stepped back on!
Double bonus: A new scale and a good number on the display. Woohoo!!
Another added bonus?
An Eat Smart tape measure.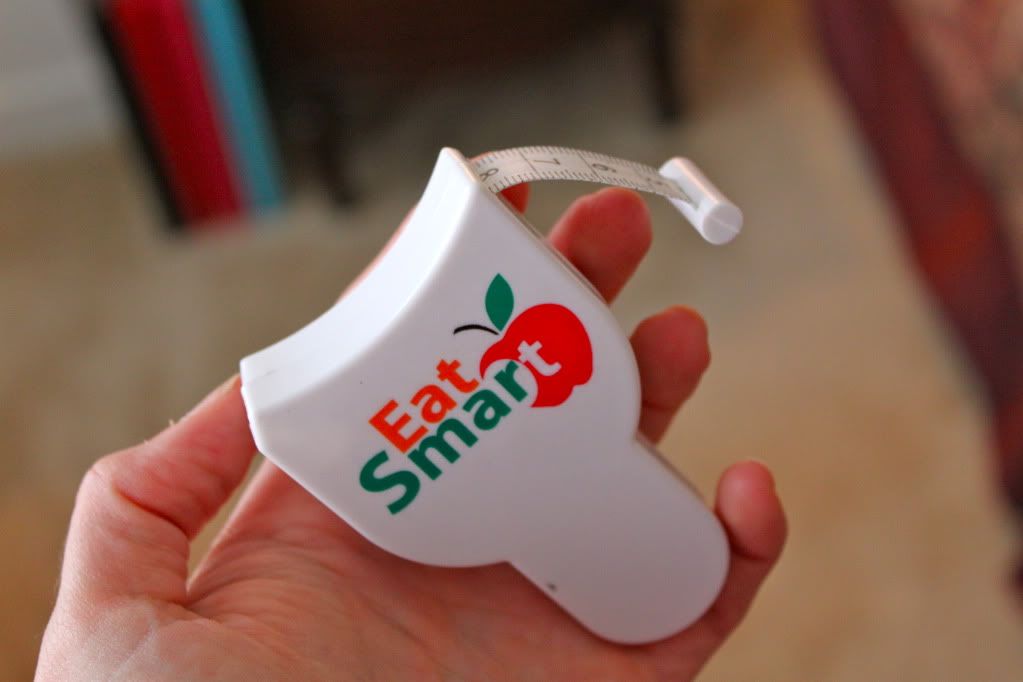 This was also included in the packaging with the scale.
Maybe I'll take advantage of it and go off of my actual measurements so that I don't start obsessing over the number on the scale again.
Hmmm….thanks Eat Smart!!