Good Morning! I don't know how this Tuesday started off for all of you but I hope it has been as good as mine so far.
Workout
I started the day off with a trip to the gym. Since I was slated for a 50 minute run yesterday, that I put off till today, I got right to work on the treadmill. Since my legs are still sore from Saturday's run, I chose an indoor run figuring the treadmill would be a little softer on my legs than the pavement outside.
I covered 5.6 miles in the 50 minutes and then did major stretching before getting in some ab work.
Today's ab circuit looked like this:
Crunch with chest press x 12 (5lb. weights)
Leg raises with dumbbell fly x 10 (5lb. weights)
Alternating bicycle crunches x 30
Squirms x 30
Pushups x 12
I repeated the complete set 3 times through.
Breakfast
Apparently eggs are the new black for me. They go with anything. This morning's breakfast being proof.
What started out as a simple bowl of oats made with 1/3 cup water and 1/3 cup almond milk and a squirt of honey…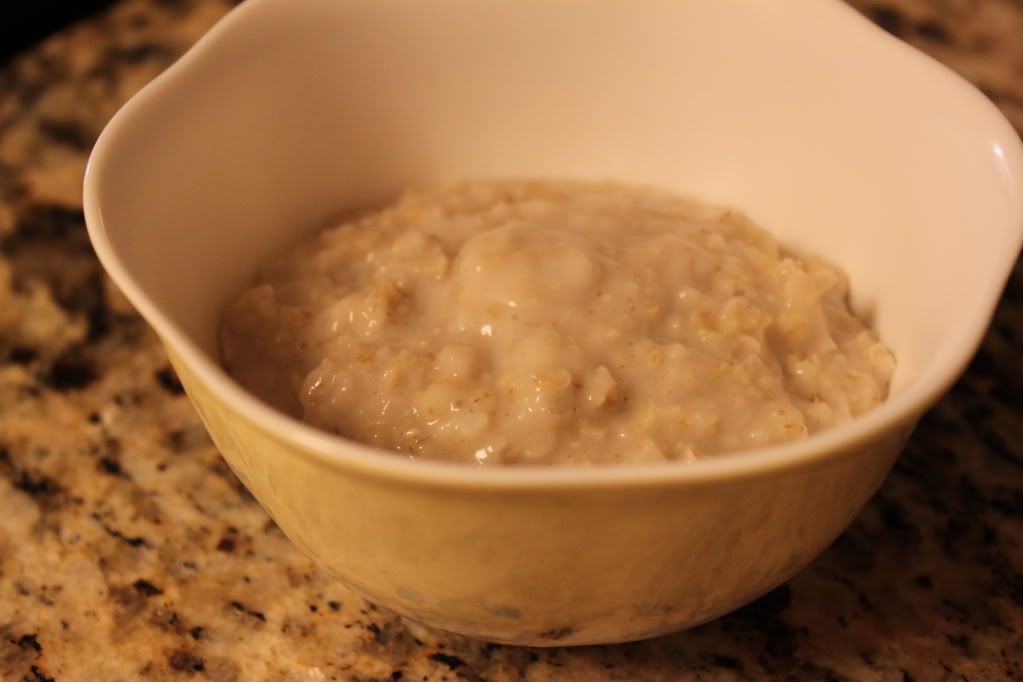 …turned into a bowl of honey oatmeal topped with a fried egg…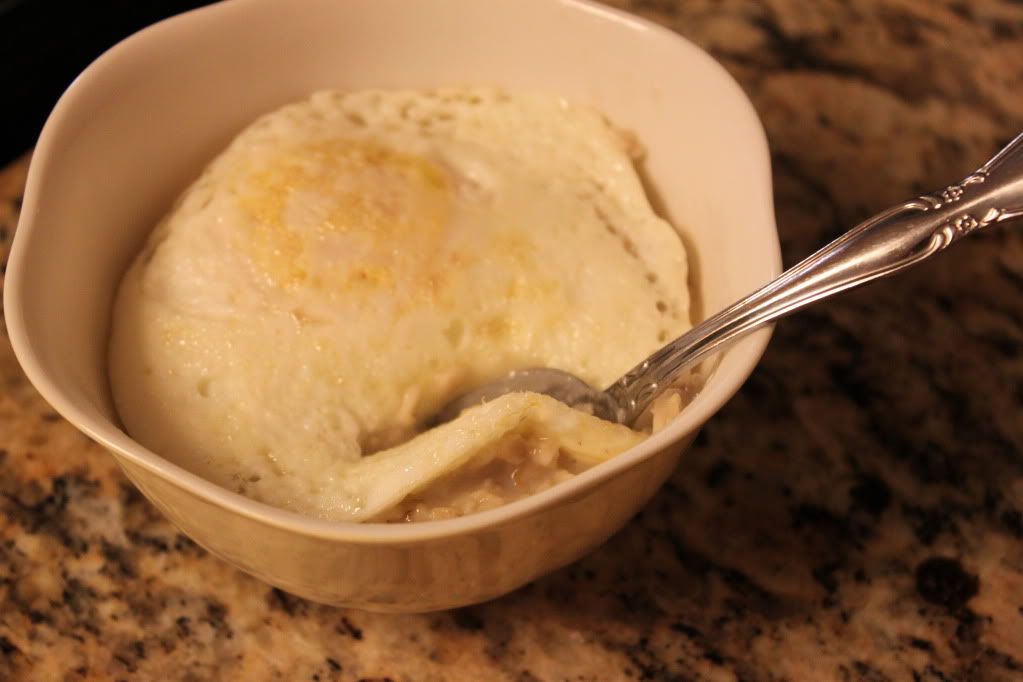 …and cinnamon.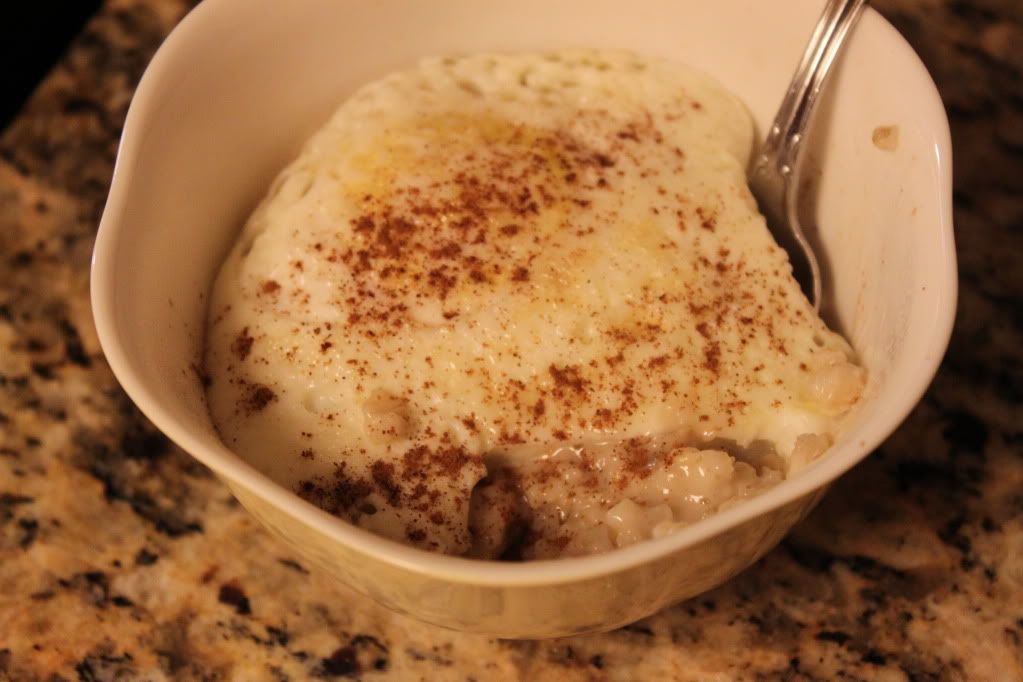 Call me crazy but this was delicious. Especially after the yolk broke and distributed itself throughout the oatmeal.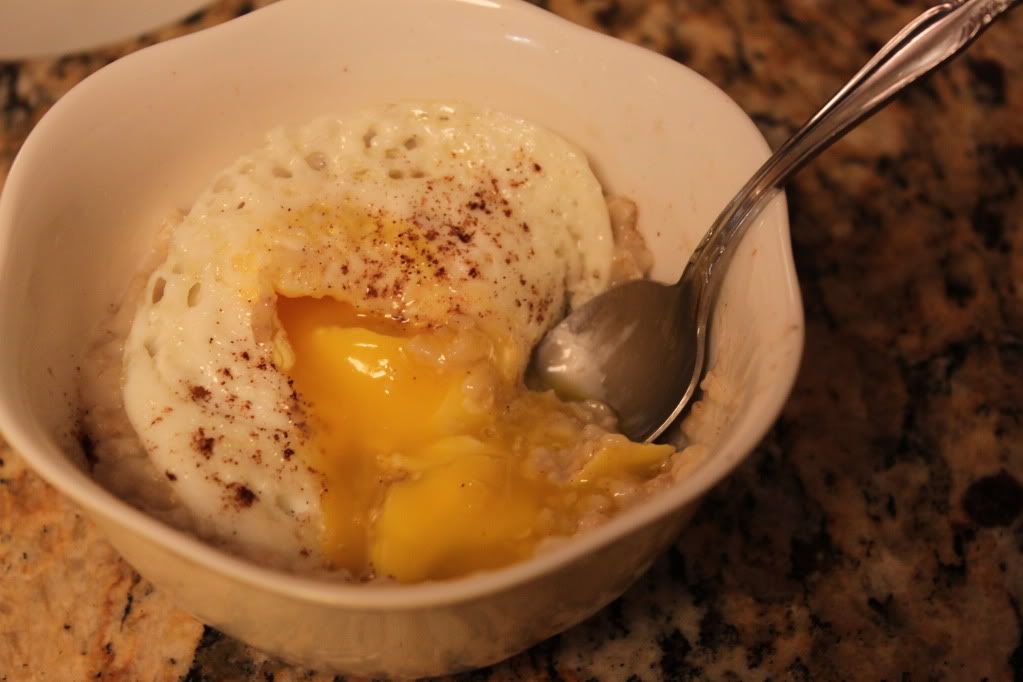 First it was eggs on pizza and now its eggs on oatmeal. I wonder what is next. Hmmm….
Question:
How did your Tuesday start off?
What is something you would try a fried egg on top of?