Workout
Today's workout wasn't a strenuous workout that had me sweating and breathing heavy, yet it was just as good for my body and probably needed even more so. My body has been especially tired the past few days and my leg muscles have been killing me so right now is the perfect time to join Bess and Lauren's Stretch for Seven Challenge.

(click image for source)
The basis of the challenge is that for the next week, beginning today, all of those participating will stretch for 20 minutes a day. The stretching can include yoga, foam rolling, static stretching – whatever you prefer. For me today that meant foam rolling with The Grid.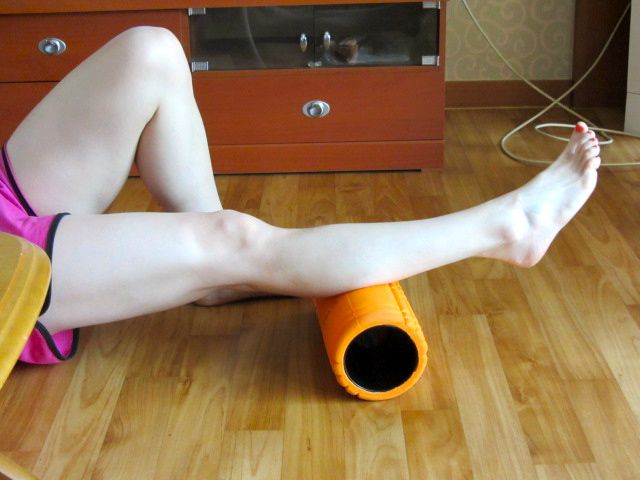 And a lot of static stretching.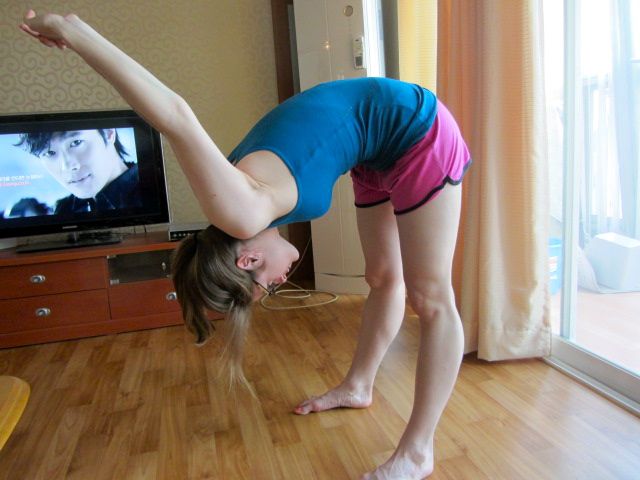 These next seven days are going to be very healing for my body. I can already feel it! And hopefully the habit will stick moving forward as well.
Emart
After a lazy morning, this afternoon B and I headed out to Emart to do some grocery shopping and to pick up a few other things on our shopping list. It was our first visit to Emart and we were quite successful and pleased with the shopping center. If Home Plus is the Walmart of Korea then Emart is the Target of Korea.
However, I haven't see a Target back home yet that has Molly's Pet Shop included.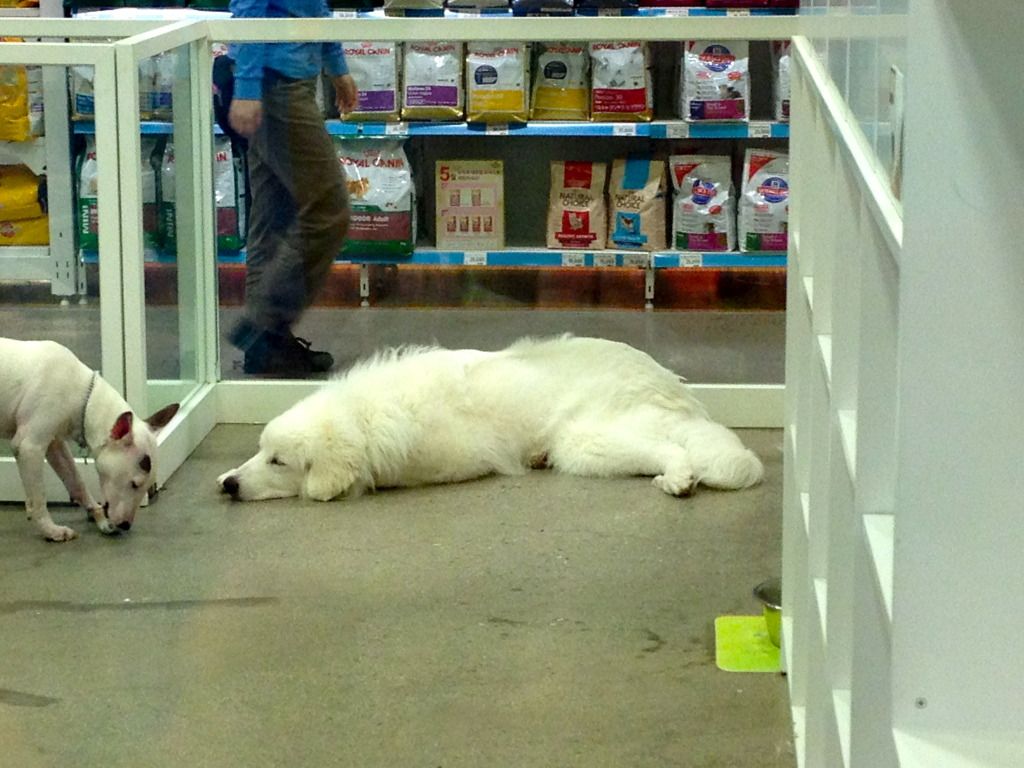 As with Home Plus though, Emart has a variety of different departments included: groceries, bedding, sporting equipment, clothing, body products, accessories, a bakery…you catch my drift.
How adorable are these melon bread turtles from the bakery?!
We ended up stopping in the bakery to buy fresh bread and bagels but I noticed these bagel sticks on the way out.
Yea, they will be happening sometime in the future!
One thing I haven't mentioned about stores here in South Korea is that at most you only get one bag for your purchases and you have to actually buy additional bags. For people like the two of us who only make shopping trips every other week and are after a large amount of stuff (with no car) this can be tricky.
However, this is where the packaging centers come into play.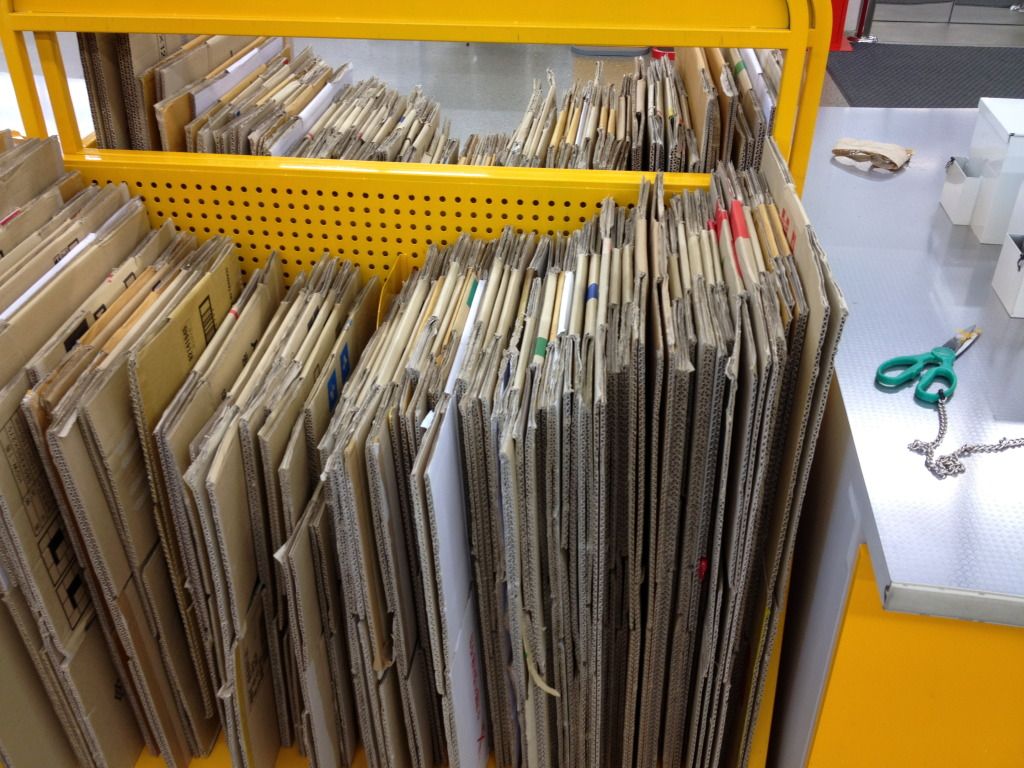 I know warehouse stores at home offer boxes but these are much sturdier and also come with tape and scissors for easier/more condensed packaging.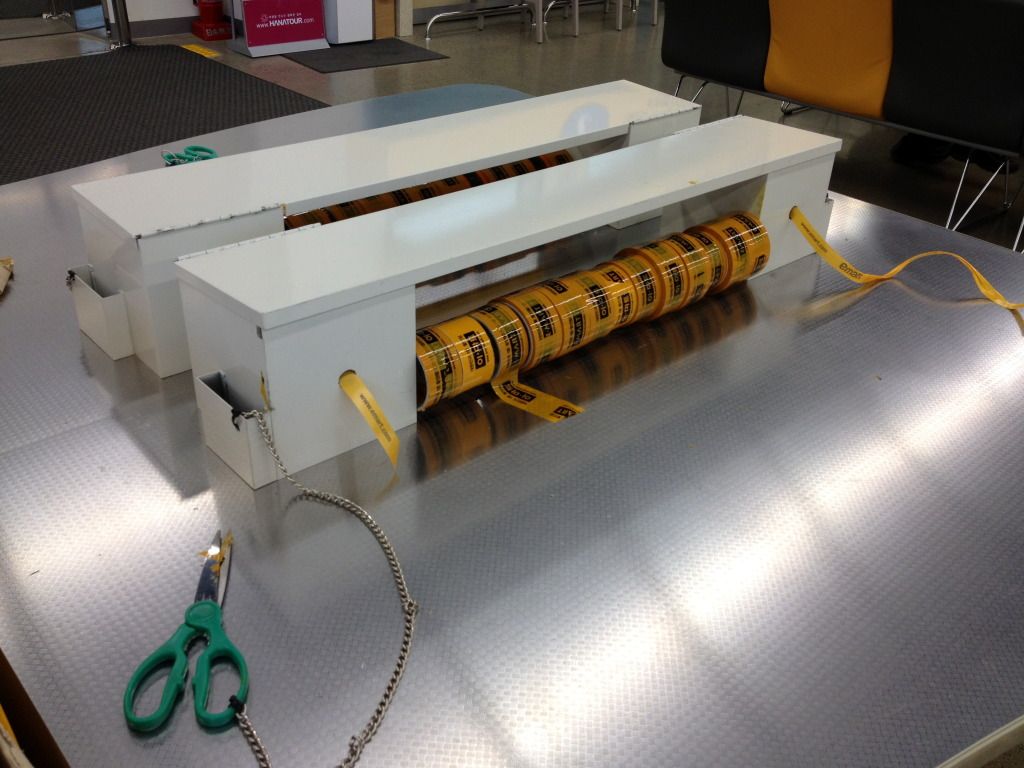 At stores like Home Plus, Emart and Costco, you can package your goods with the provided boxes, scissors and tape on your way out.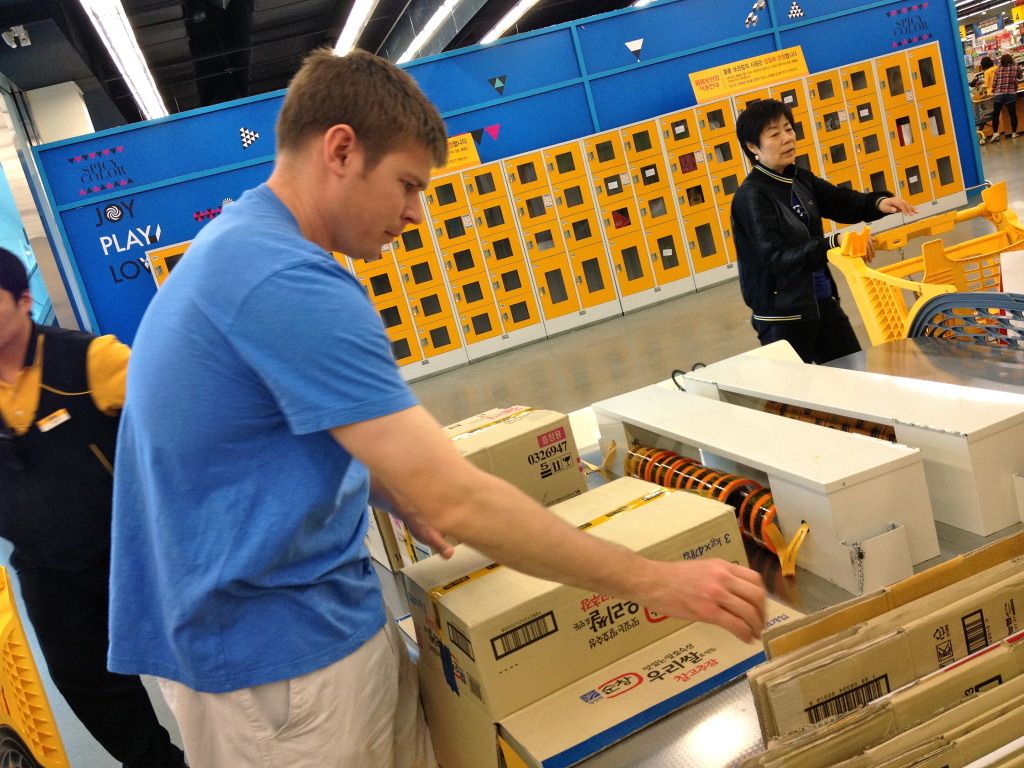 Even more convenient than bags if you ask me!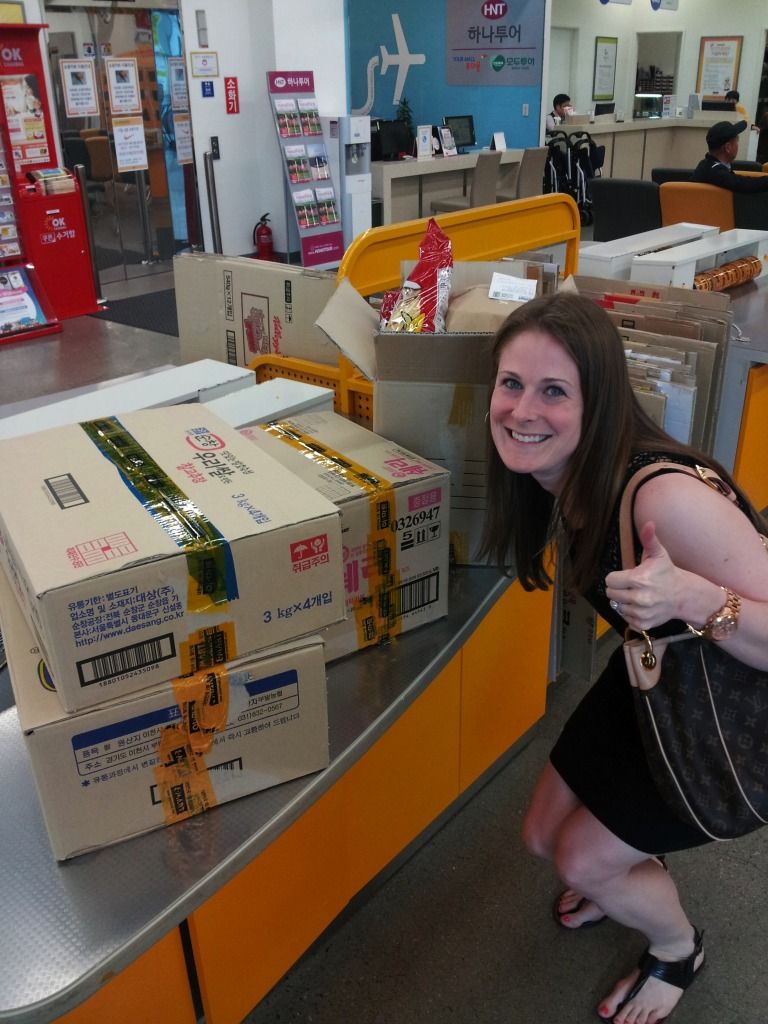 In no time at all, we had our purchases boxed up and were ready to cab it home.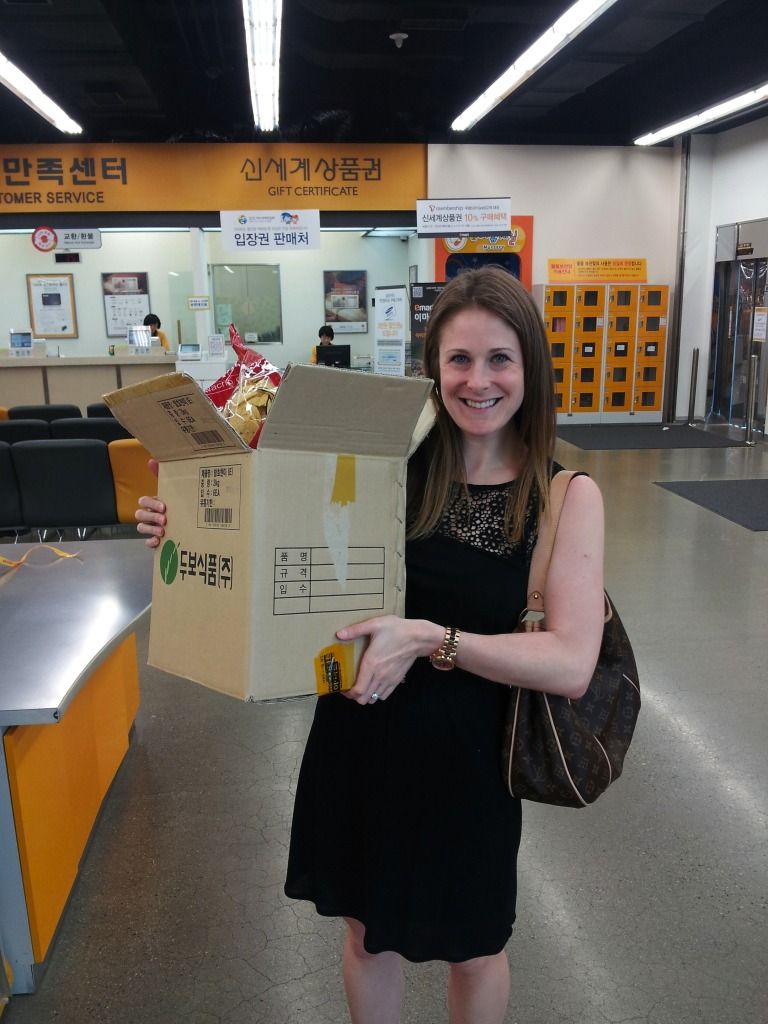 We loaded our cart with our boxes and headed down the escalator to street level to be on our way home.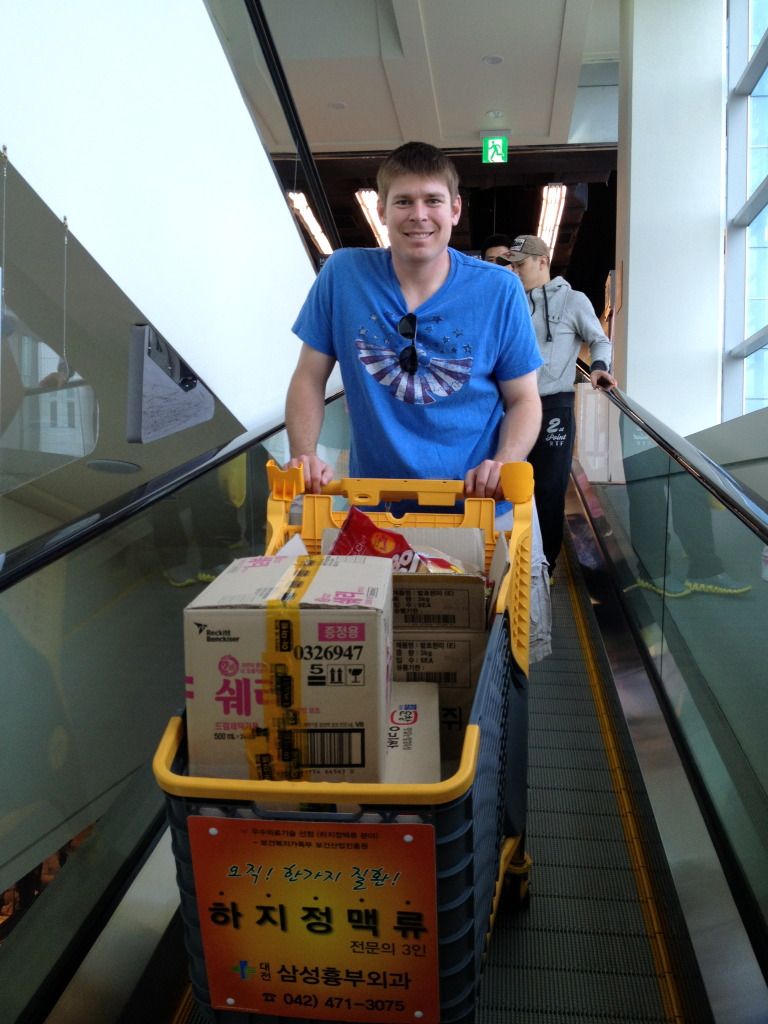 Easy Peasy! I swear, Korea really knows what they are doing in a lot of things!
Afternoon Snack
As soon as we were home and unpacked our boxes, we both were in desperate need of a snack. Brian broke right into some of our purchases and was as happy as a clam with some of his favorite snacks from back home.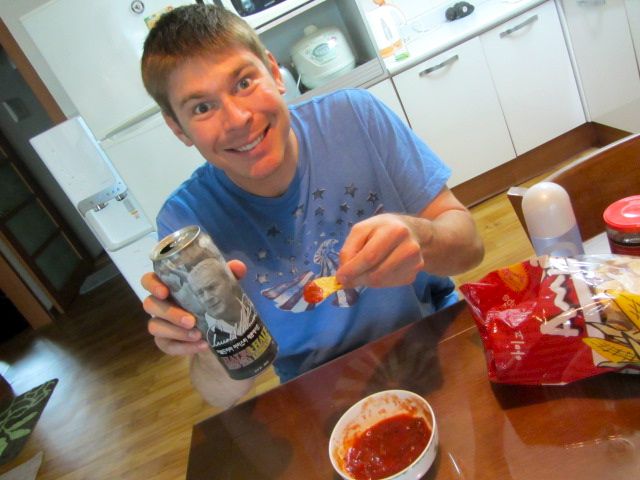 If only the king of salsa and chips had his Stacy's pita chips over here…
For my snack I had a bowl of yogurt with sliced banana and homemade cinnamon peanut butter granola.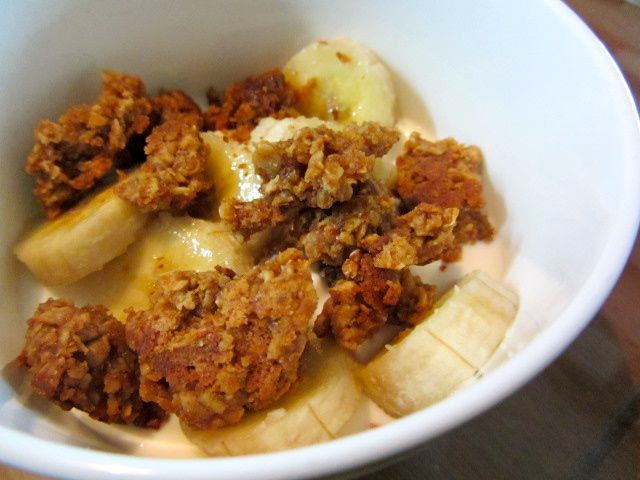 The individual packets of oatmeal that we found at Costco are coming in quite useful in making flavored granola in an instant.
1 pack instant oatmeal of choice (I used cinnamon today and apple cinnamon for my last batch)
1.5 tbsp. peanut butter
2 tbsp. agave nectar
After heating the agave nectar and peanut butter in the microwave for 30 seconds and mixing together, you simply dump in the packet of oatmeal and stir until all is completely combined. Spread on a greased baking sheet and bake for ~15 minutes at 350°F, checking often and shift on the sheet to keep from burning.
Yum!
We are continuing the Mexican theme from Brian's afternoon snack and having burrito bowls with homemade guacamole for dinner tonight.  If you know us (especially B), burrito bowls are a favorite of ours so we both are excited.  And on that note…to the kitchen to start cooking!
Question:
Would you prefer to box your groceries up or put them in bags to carry home?  What about if you had to take public transportation and didn't have your own car to pack them into?