My car was due for its 10,000 mile service and luckily there is a Dunkin Donuts directly across the street from the dealership so I'm currently sipping on a coffee, enjoying a couple of pumpkin munchkins and happily blogging away on the DD wifi – definitely makes this early morning appointment all the merrier.
**************************************************************************************
In case you didn't already know today's date, its October 18th. That means it is exactly one year since Brian and I woke up to this view in Napa Valley…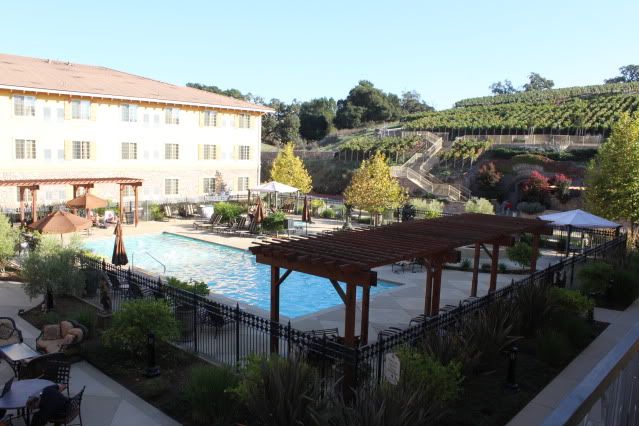 …and I went to bed with this new accessory on my left hand.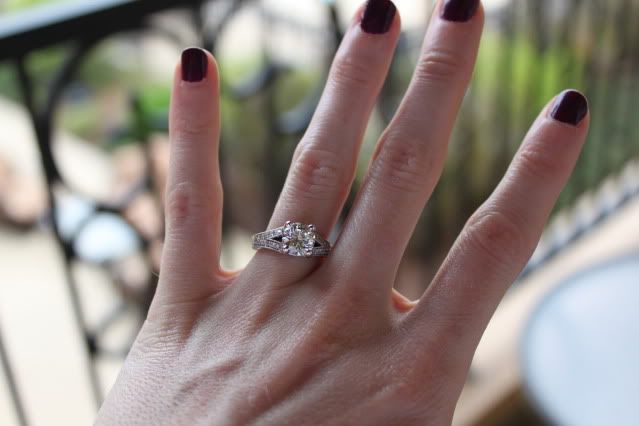 I can't believe that it has already been one year since we were simply spreading the word of our engagement and now it is only 16 days until that engagement turns into "marriage".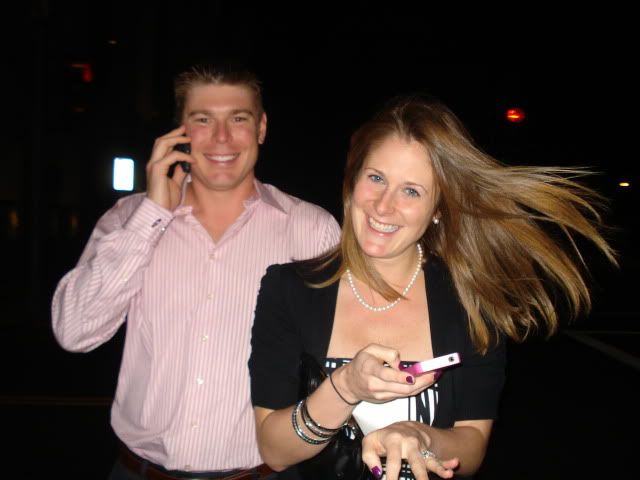 I'm so excited to get to spend the rest of my life with very favorite and best friend and the next chapter starts soooo soon!
Speaking of our wedding, last night I spent the remainder of my evening, after the glorious Little Caesar's pizza, working on blog posts that are scheduled to publish while Brian and I are on our honeymoon.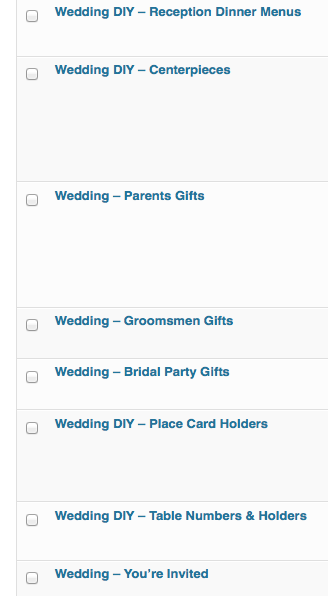 I have been dying to share the details of the wedding with my readers but at the same time, I didn't want to give away too many of the details before our big day was actually here. Keeping the surprise aspect for our guests was really important to me!
So, starting on Monday, November 5th, be prepared to start getting the wedding rundown! Everything from the Save the Dates and invites to centerpieces, bridal party gifts and dinner menus will be discussed in detail over the 12 days that we are soaking up the sun and once we return and pictures are available from the actual big day, I'll recap the rest of our wedding for you as well.
We did a lot of DIY for our wedding and I hope that those projects, along with our other details, will be of help to any readers that are doing wedding or event planning of their own.
Let this be your forewarning, if you aren't all about weddings, you may want to tune out of LoveEatRun from November 5th until November 17th!