Does gorgeous weather outside make you just want to keep going nonstop all day?
I don't know what it is about sunshine but I don't want to waste any time sitting around (unless it's on the beach or by a pool in my bathing suit and I'm soaking up said sunshine).
With today's weather, it was obviously one of those go-go-go days for me!
After the Mayfair Festival 5K this morning, Brian and I headed to Cali Burrito for lunch. I told you this boy lives off of burrito bowls.
This go round I ordered a ground beef burrito bowl with brown rice, guacamole, lettuce, cheese and black beans. So perfect to refuel after the race this morning!
Not long after lunch, B had to leave me for the rest of the day so I headed out to occupy myself at the mall.
I really had no particular item that I was looking for at the mall so I was wandering around, trying on clothes in random stores. Before long I wandered into NY&Co where normally shopping is hit or miss for me.
I feel like I go through phases of liking their current selection and totally hating it. Apparently I am a fan of their style right now.
Hello new clothes!
I ended up with three new dresses…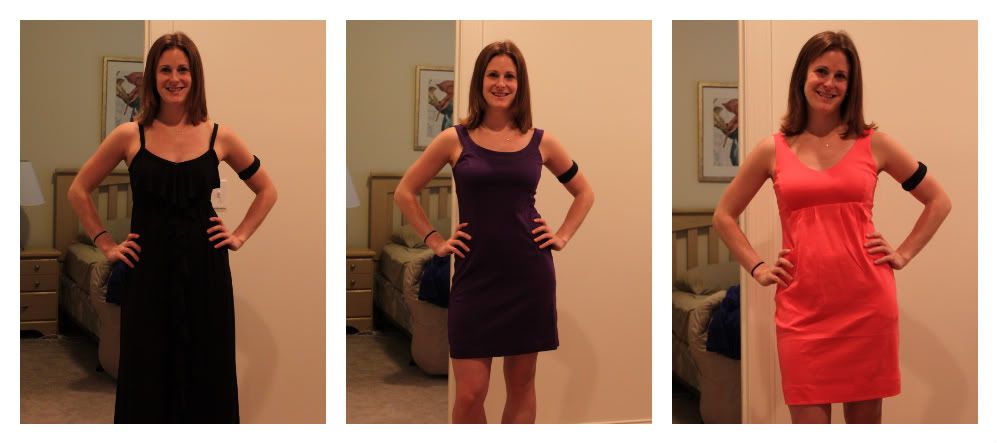 [You can't really see the detail on the long dress but it was buttons and a frill down the front - love it!]
Three new tops…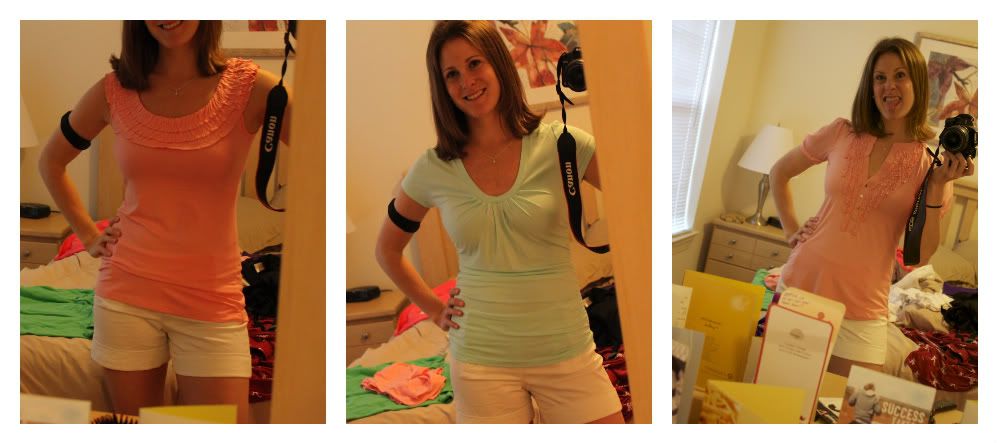 [I got tired of smiling, if you didn't notice in the last picture
]
Three new pieces of jewelry…

And a new pair of sunglasses…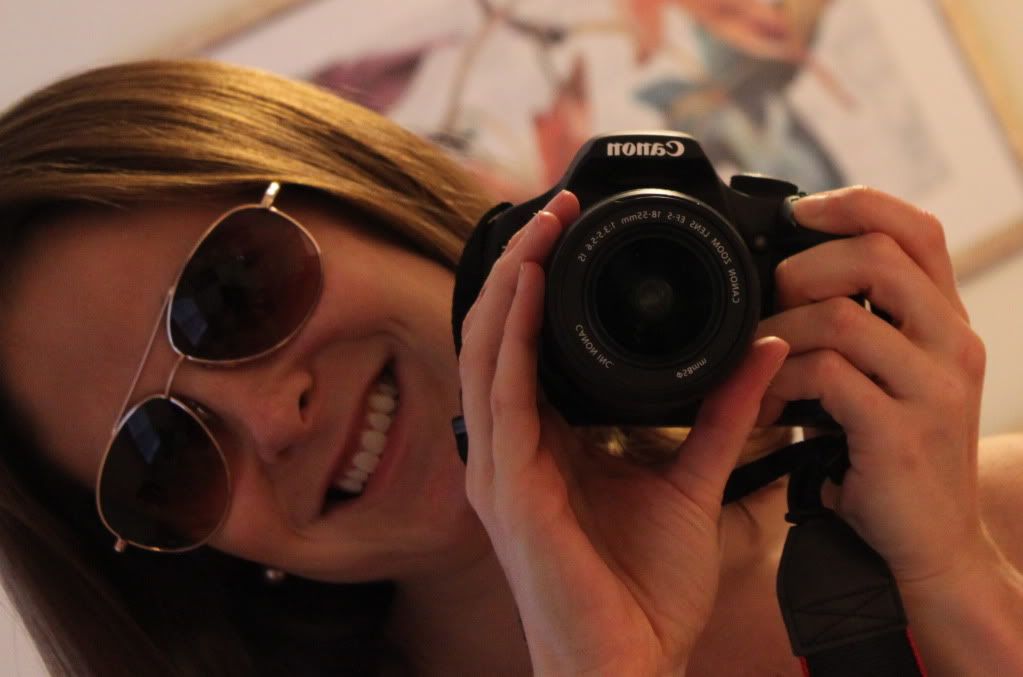 After all that shopping I needed my new obsession to give me a quick pick-me-up.
Starbucks Caramel Frappuccino Light.
Yummm!
I ran a few more errands after the mall and before long I realized my stomach was telling me it was dinner time!
Since Brian wasn't with me, it was my chance to enjoy a big salad from Saladworks for dinner.
I got the Fire Roasted Cabo Jack salad (add avocado) with Butternut Squash soup and a whole grain roll.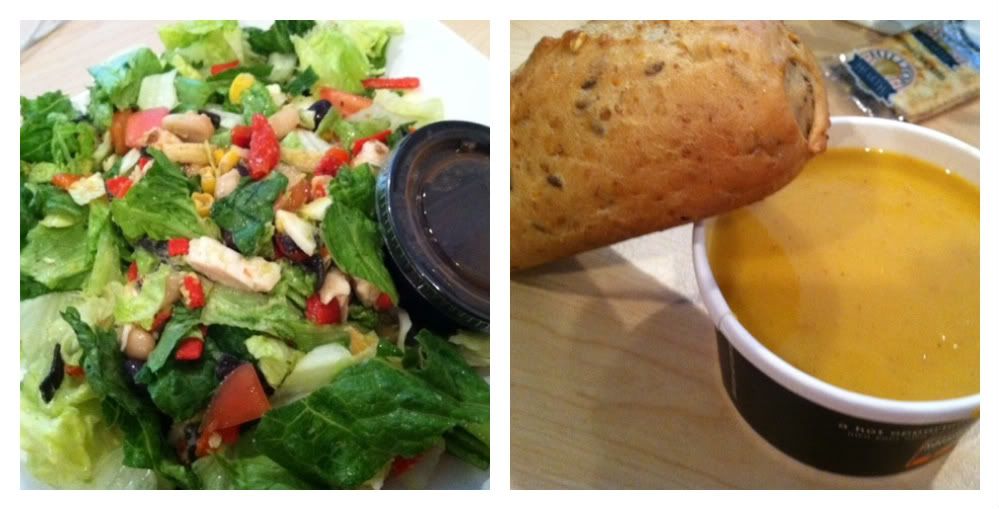 I didn't even finish it all but was so full and semi uncomfortable so I headed out to the park for a walk.
Boy am I glad I did that.
How can you not want to be outside enjoying this scenery and weather?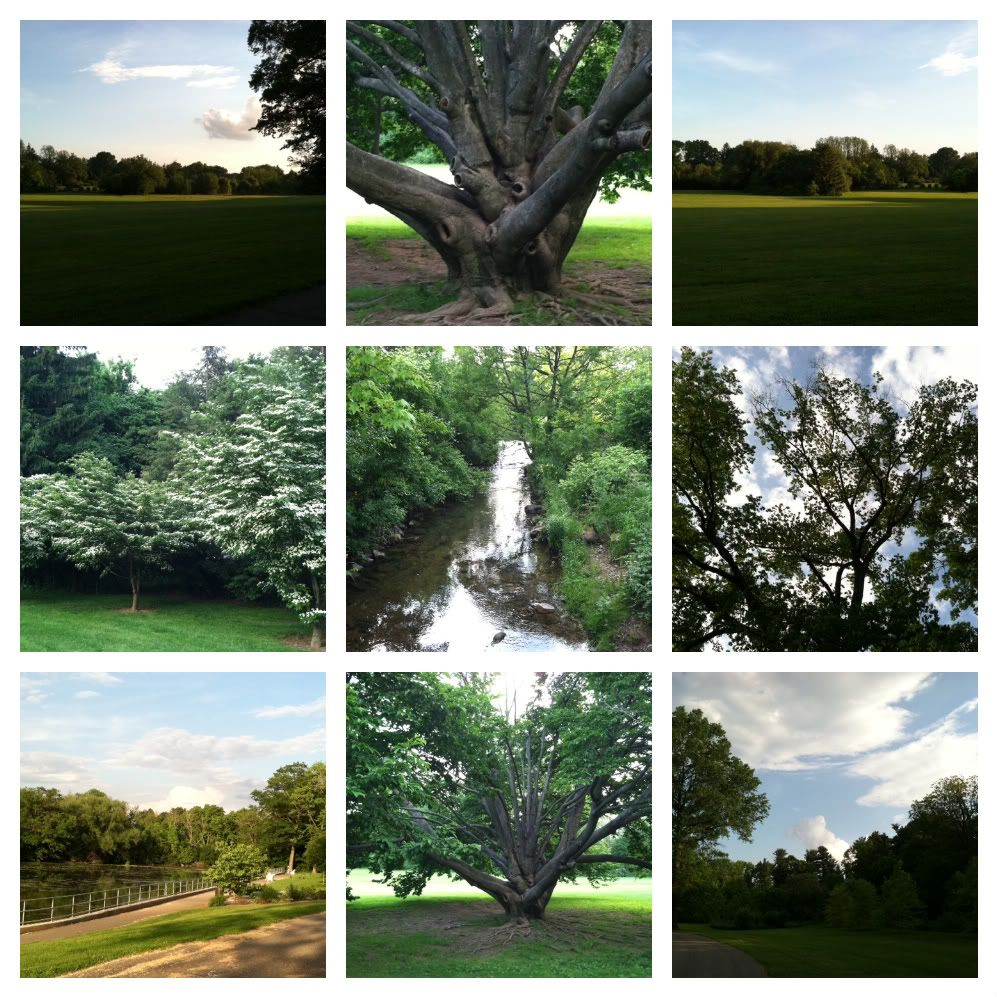 Simply amazing and so beautiful.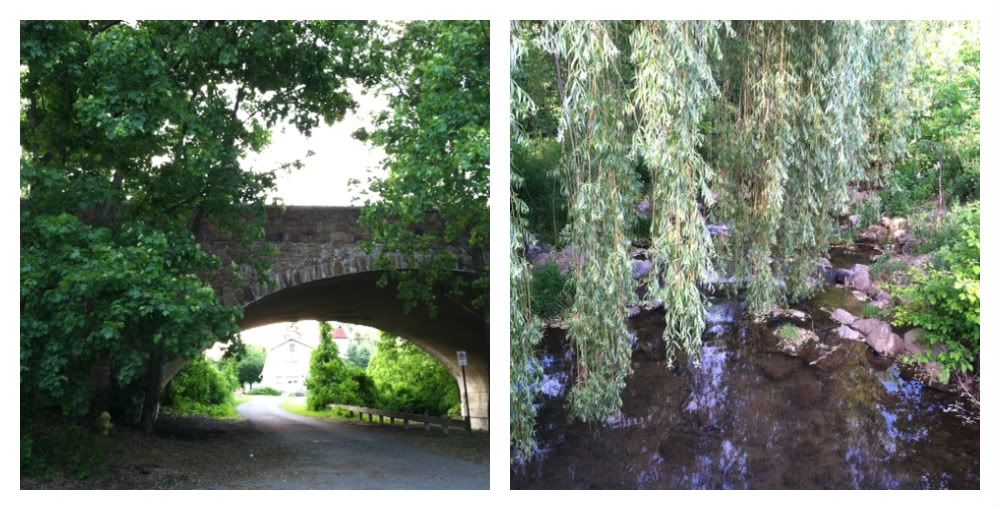 As for now? Time to wait for Brian to get home and then maybe a late night trip to Ice Cream World