Over the past couple of days, the donations for my fundraising efforts with Team Challenge for Crohn's & colitis research have been pouring in! I'm so grateful for the overwhelming response I have received from friends and family and I'm hoping the donations keep coming so I can not only meet my goal of raising of $3600 but also surpass it!
Thank you, thank you, thank you to everyone who has already supported the cause and thank you, thank you, thank you to all of you who still plan to!
At this rate, any structured fundraiser that I decide to host for Team Challenge will end up being additional money donated to the Crohn's & Colitis Foundation! Major score!!
And no, the generous amount of support I'm receiving isn't why I am feeling kind of crabby today.
Lunch
Today's lunch is the reason I'm feeling crabby! And not crabby in a bad way! Crabby in a delicious, jumbo lump, leftover crabcake kind of way!
Since I used half of my leftover crabcake from last night in this morning's crab and egg scramble, I used the second half in today's crab quesadilla for lunch.
I covered a whole wheat flatout with a Laughing Cow cheese wedge and then topped half with the crumbled crabcake and a Babybel cheese cut into pieces.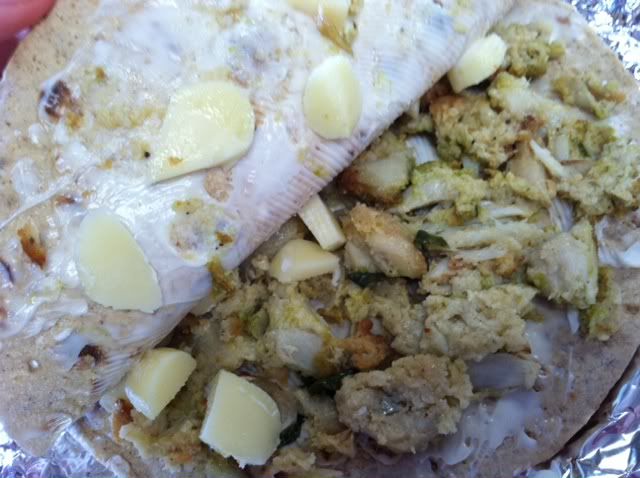 After a minute and a half in the microwave, I had a delicious, cheesy, quesadilla in front of me.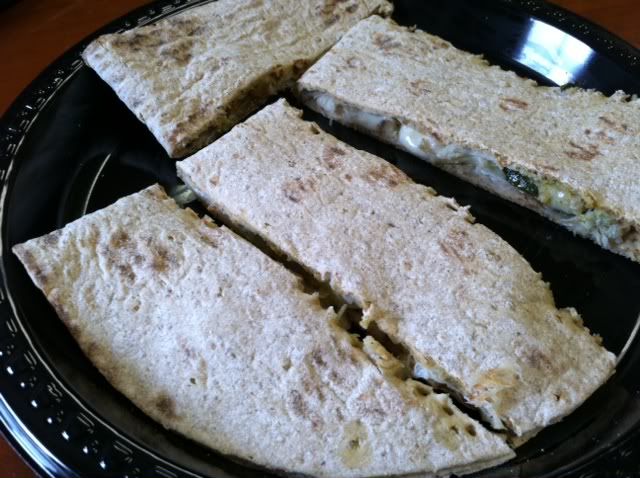 Yum!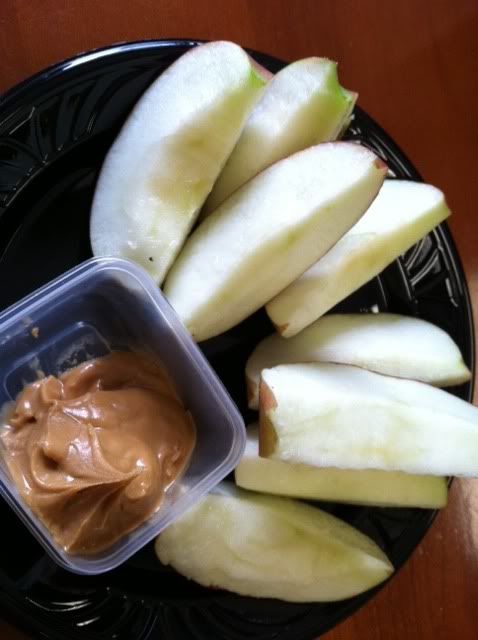 And just as yum was the Macintosh apple with peanut butter that I also consumed.
**************
And here is something that made me smile today.
Brian has been painting at the house all week and has been painting clothes, shoes, his skin and his hair in the process so in order to protect him today, he was given a new painting suit. If he still comes home covered in paint tonight, I'm going to start to worry!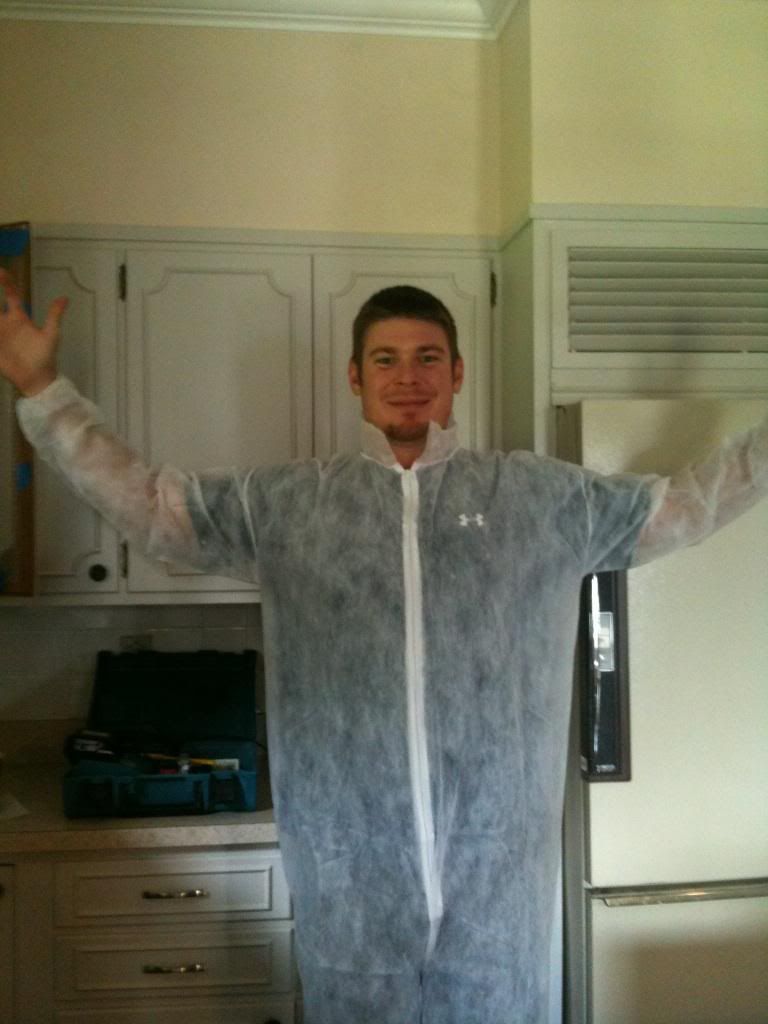 Question:
When was the last time you received an overwhelming amount of support from friends and family that you weren't expecting?