When Fiber One first released their honey square cereal and I received a free box to sample from FitBloggin'11, I instantly fell in love. Cereal that was high in fiber, 80 calories per cup and tasted amazing – what isn't a win about that?!
I devoured the first box basically eating it dry, straight from the box as a snack during the first couple days after FitBloggin and quickly restocked. I ate the squares as a snack, as a regular bowl of cereal and also in yogurt bowls. Yum!
That being said, you can imagine my delight when Fiber One released their chocolate square cereal with awfully close nutritional stats.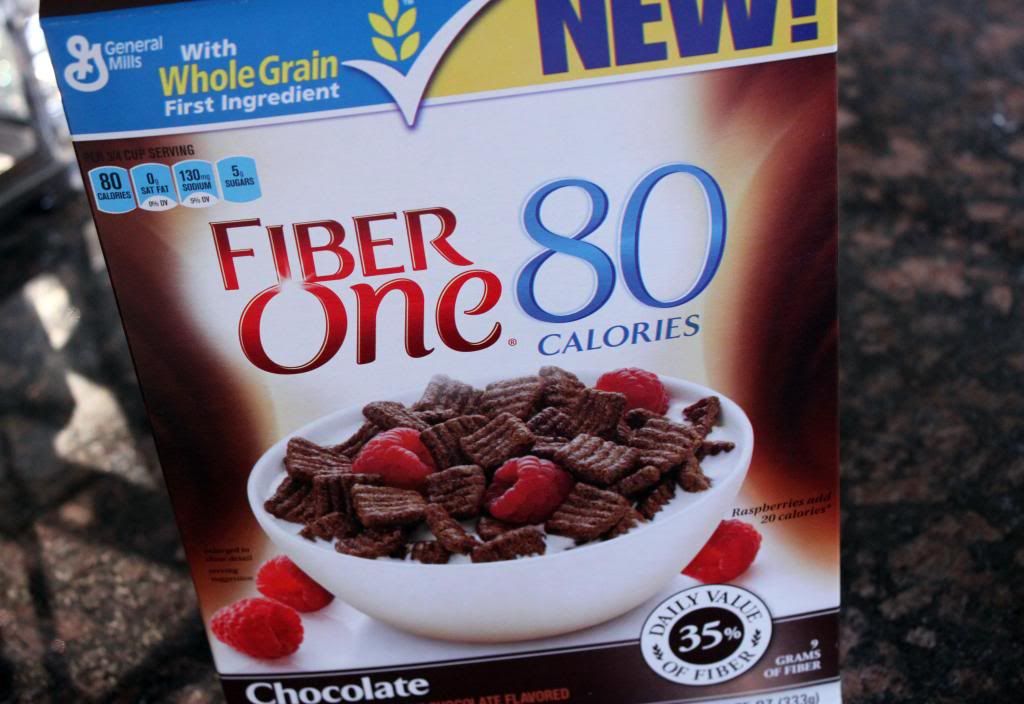 Sign me up! I finally picked up a box to try and found another way to put these tasty squares to use – a version of puppy chow!
Fiber One Puppy Chow
Ingredients:
1 Tbsp. butter
1/4 cup creamy peanut butter
2 Tbsp. honey
4 oz. FiberOne chocolate square cereal
Directions:
Heat first three ingredients in a small saucepan over medium heat. Stir constantly until the mixture is melted together and completely smooth.
Place chocolate squares in a medium-sized mixing bowl and pour heated mixture overtop.
Stir with a spatula until all squares are equally coated.
Chill bowl of squares in fridge for about one hour.
Remove the bowl from the fridge and break cluster(s) of squares apart. Move the squares to an air-tight container or Ziploc bag and store in freezer.
Storing the squares in the freezer helps to keep the peanut butter mixture solid and non-sticky when grabbing a handful of them to snack on! Not to mention, eating the squares straight from the freezer gives you a crispy, cool treat when you need that pick-me-up!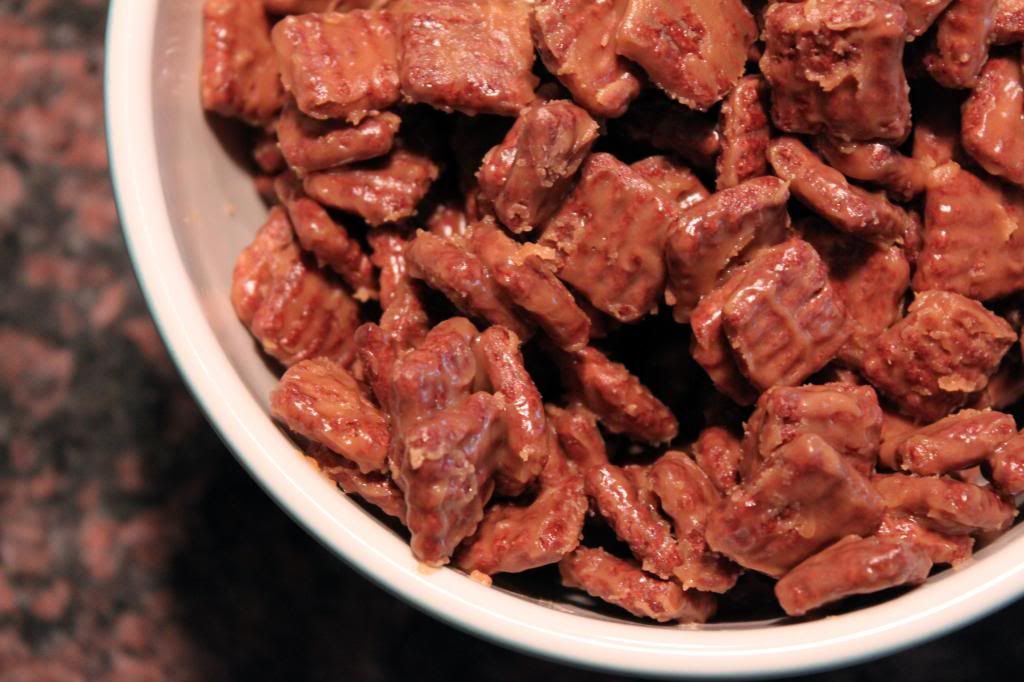 If you are going to serve these as a snack at a party or wish to prevent the coating from becoming sticky upon warming to room temperature, simply toss the squares in powdered sugar to coat them, making a more traditional puppy chow snack.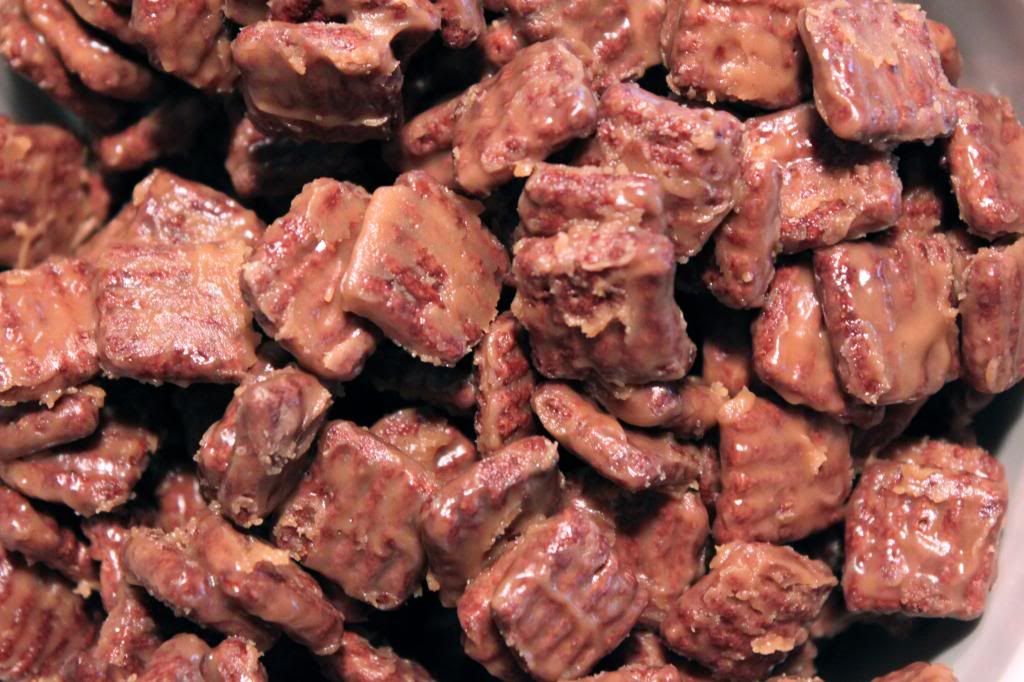 I prefer leaving the extra sugar out of the equation and leave the sweetness of these gems to the honey and the chocolate squares themselves.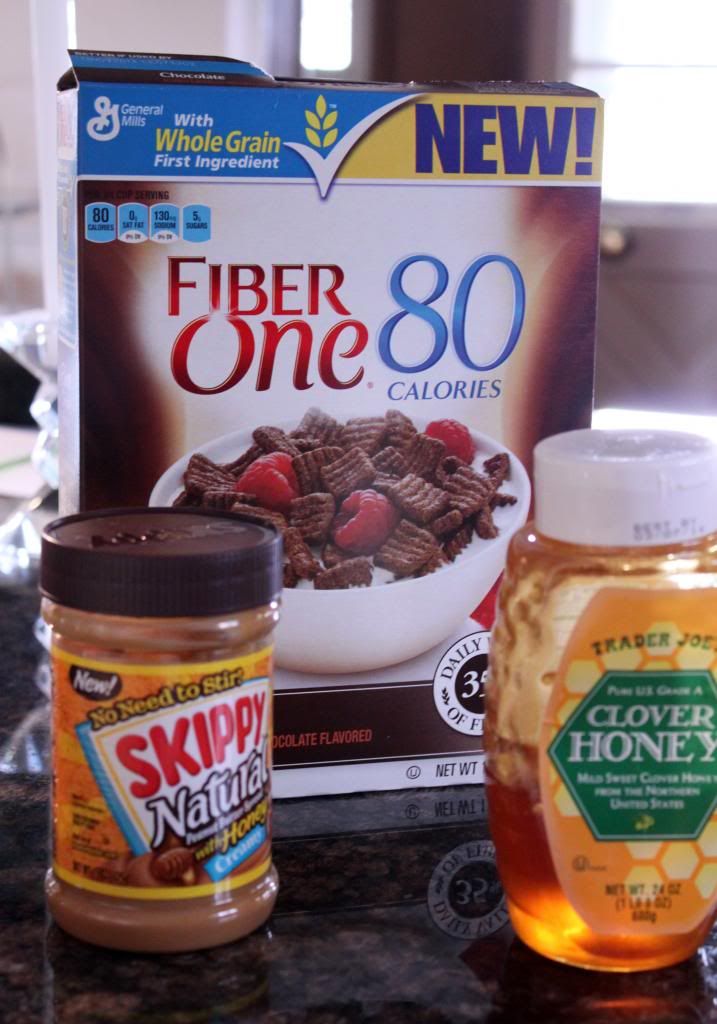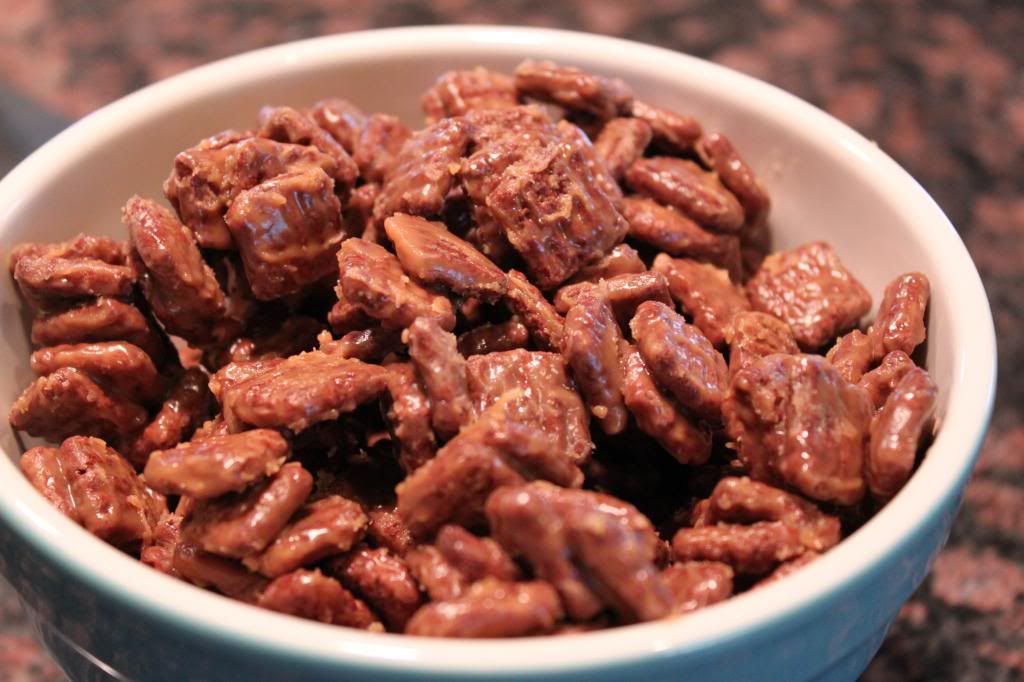 Between the protein from the peanut butter and the added fiber from the squares, this isn't a treat that you have to eat the entire bowl of before getting your fill – definite win!