Last Night
When I last left you, I was on my way to the kitchen to make a Mexican dinner with Brian so lets back up to right there. One of our favorite meals from either a Mexican restaurant or even from our own kitchen is burrito bowls and we were both really excited to make them for the first time here in Korea.
Rice, black beans, corn, green beans, shredded cheese and chicken.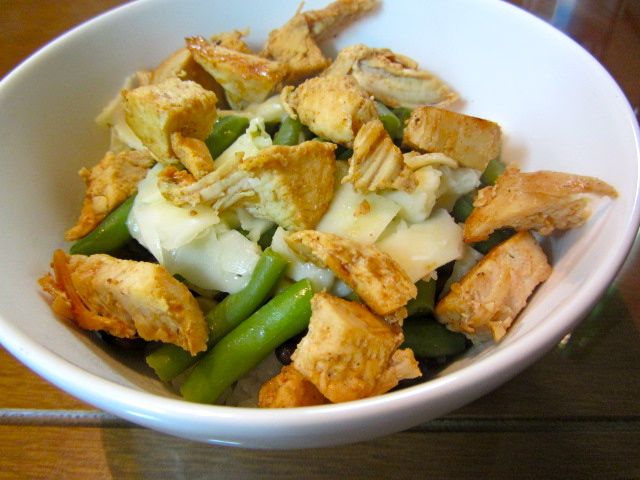 Topped with salsa and guacamole.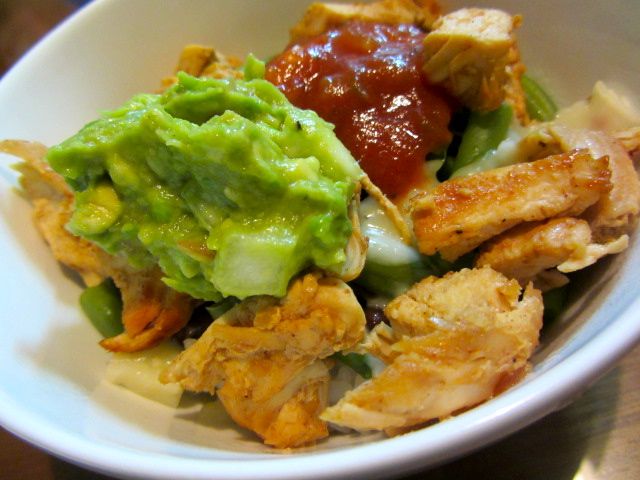 See, there really was rice, beans and corn under all of the rest of it!
Obviously, in true burrito bowl fashion, everything ended up being mixed all together!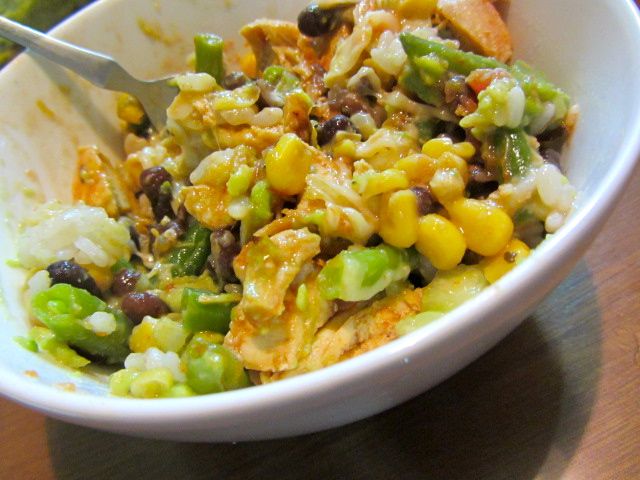 Now that you have seen the complete meal, lets focus in on the guacamole. Neither of us have seen guacamole in any market here but avocados are plentiful so the easy solution was to grab some other ingredients and make the guac from scratch.
Guacamole
Ingredients:
2 avocados
1 plus 1/2 cloves garlic, minced
1 medium onion, chopped
1 medium tomato, chopped
3 tbsp. lime juice
1/2 tsp. pepper
1/4 tsp. salt
Directions:
1. Prepare the onion, tomato and garlic and set aside.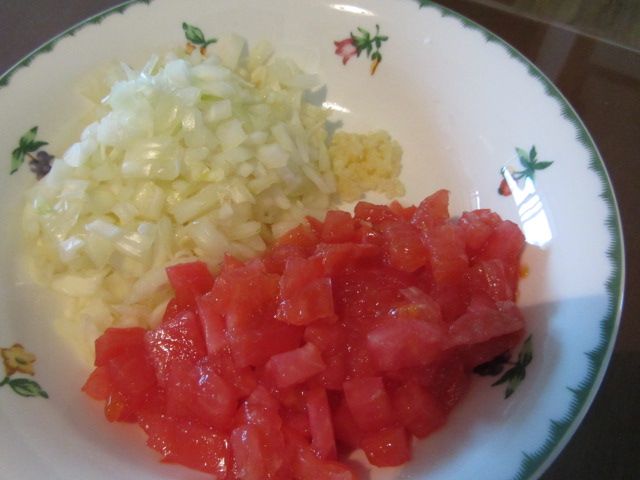 2. Cut the avocados in half, remove the pit and use a spoon to scoop the meat of the avocados into a medium mixing bowl.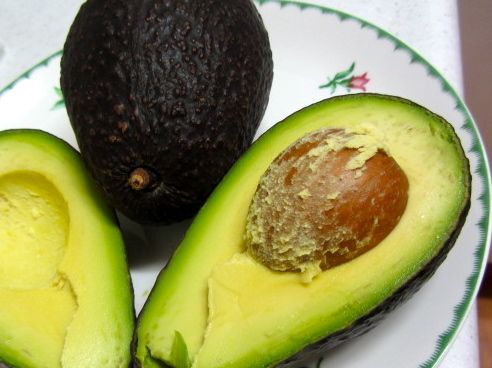 3. Use a fork to mash the avocado into a smooth consistency.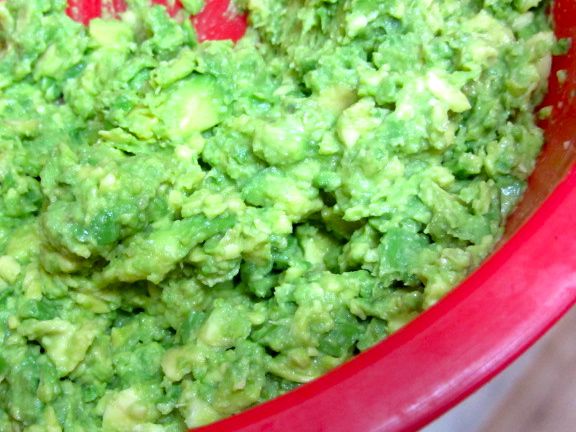 4. Add the onion, tomato and garlic to the mashed avocado and mix well.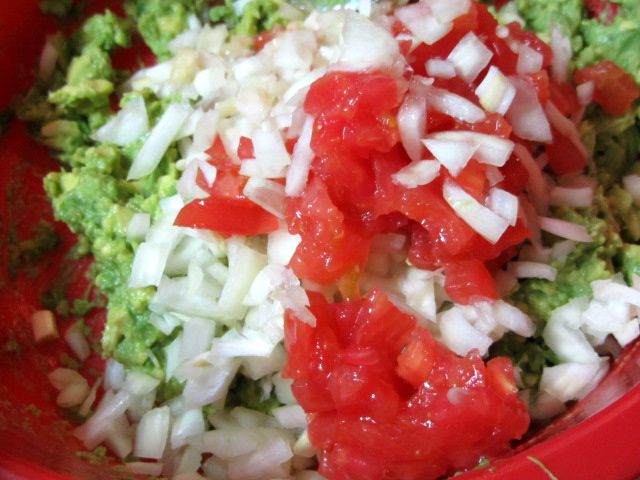 5. Add the salt, pepper and lime juice and again mix well and then refrigerate until serving (at least 30 minutes is best).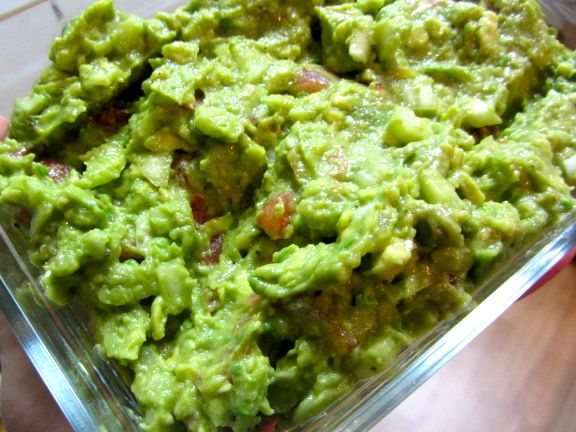 Enjoy with tortilla chips, corn chips, pretzels, on burritos or burrito bowls or even straight from your finger tips.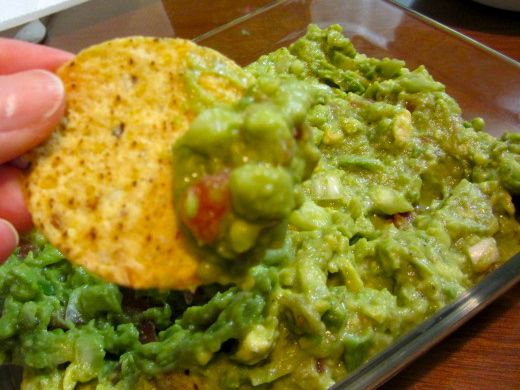 It I had access to it, I would have preferred to add some cilantro to the mix as well but otherwise, for the ingredients we had, the guacamole was the perfect Mexican dinner accompaniment!  All in all, we both walked away from the dinner table with very happy bellies!
Workout – Part I
I got out of bed early enough this morning to make sure I could hit the track for a run before the morning hours that it is open to the public were over. With the run to and from the track, I totaled 4 miles on the morning.
After B leaves for the field this afternoon, I plan to get in the second part of my workout – Body Revolution, Phase 3, Workout 9.
Breakfast
The good eats continued this morning after last night's dinner. You know what happens when there is an empty peanut butter jar waiting to be put to use right?
Oats in a jar happens! But nope, not this morning.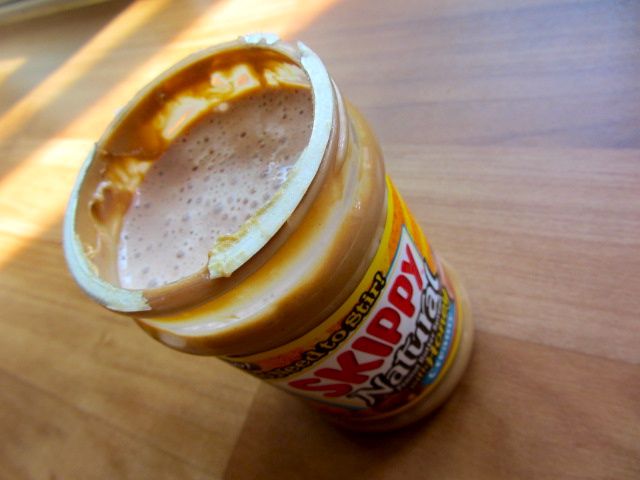 If oats in a jar are good to use up the lasts of the peanut butter why not a protein smoothie in a jar?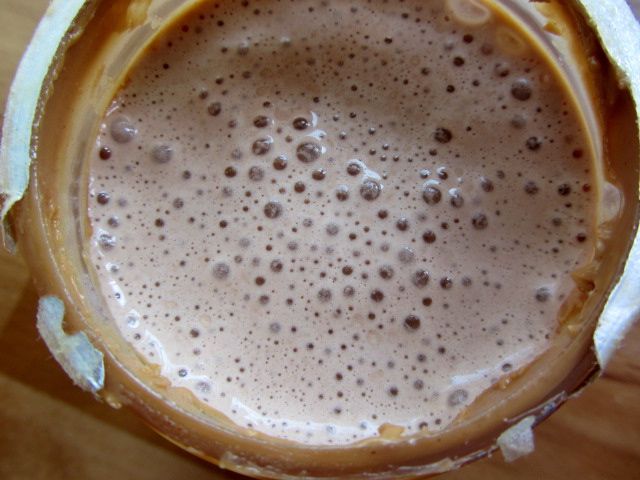 A banana chocolate protein smoothie with extra peanut butter in each spoonful.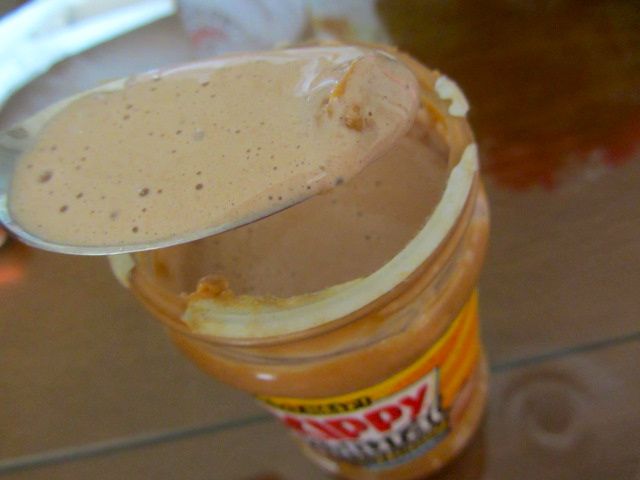 Right up my alley!
Question:
Do you prefer homemade guac or store-bought?
Burritos – traditional or in a bowl?