This afternoon I got to attend my first Korean baseball game and watch Brian pitch!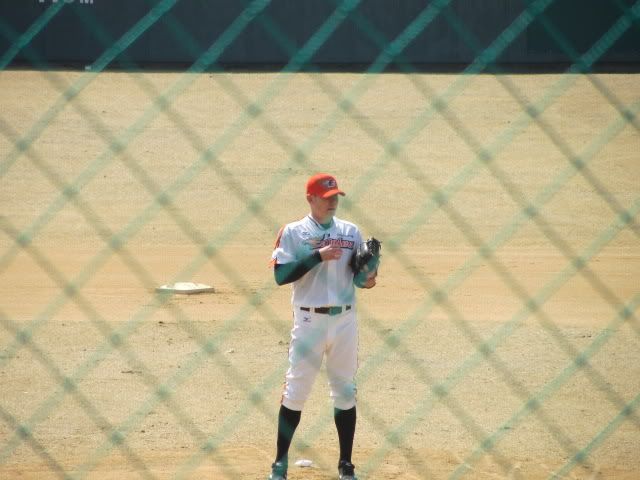 The experience was definitely different from any other baseball game that I have ever been to before in the States.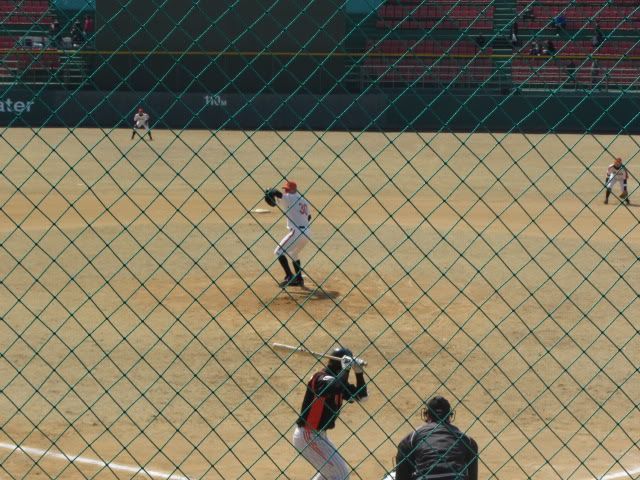 For starters, the field was basically completely dirt (and dead grass).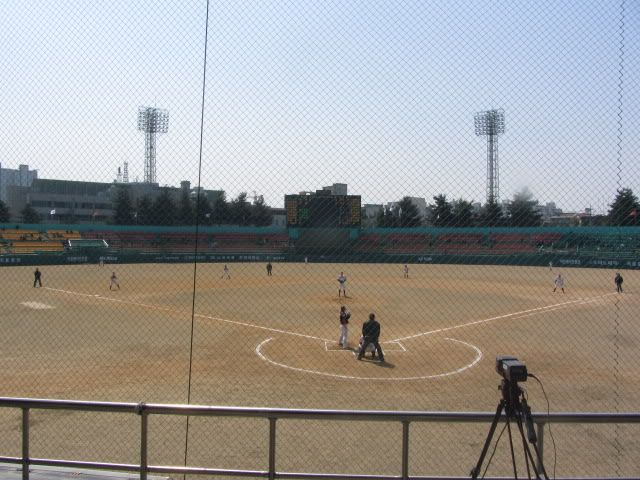 And the pitcher's mound was pretty much non-existent.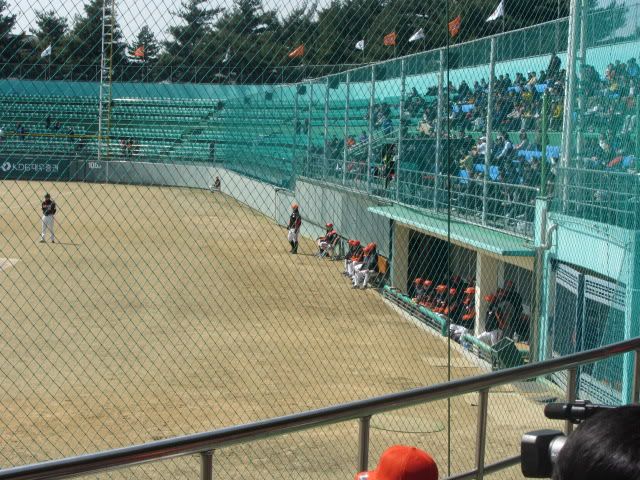 Brian said that the other fields have turf and better mounds but I was definitely surprised when I first saw the field today.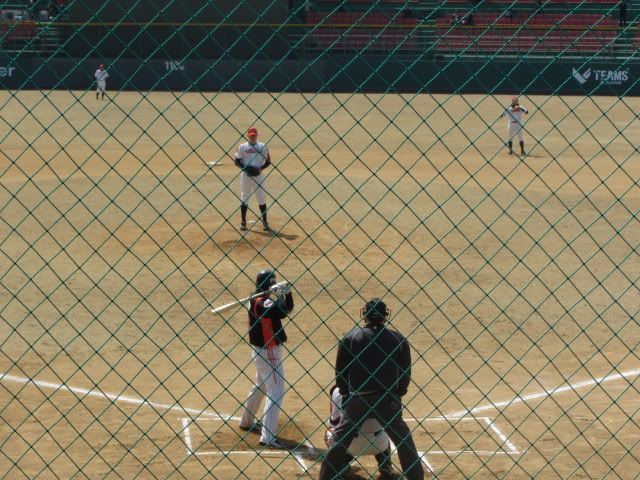 Although he had a little bit of a tough time adjusting to the mound and didn't have a very good second inning, he still threw a great first inning and has a couple of weeks to get used to the mound conditions at this field since they will be playing their home games here for the first two months of the season.
Not only was the field different to me but the fans are way more into the game than in America. There was constant yelling and cheering.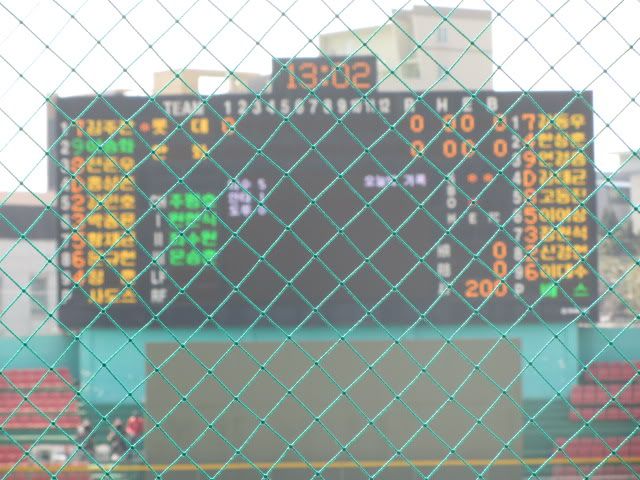 Not to mention one lady who just constantly chanted different things, getting laughs from the others in the stands. I wish I could have understood what she was saying!
I'm excited to get to more games and really see what else they have to offer at all of the other stadiums!
Dinner
Once Brian met me back at the hotel after the game, we went to dinner at Samos, a restaurant on the 21st floor of the Ramada Plaza in Cheongju.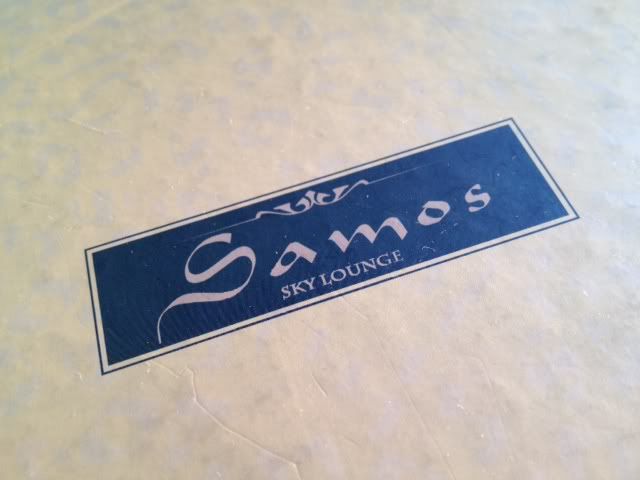 The view over the city was pretty unbeatable.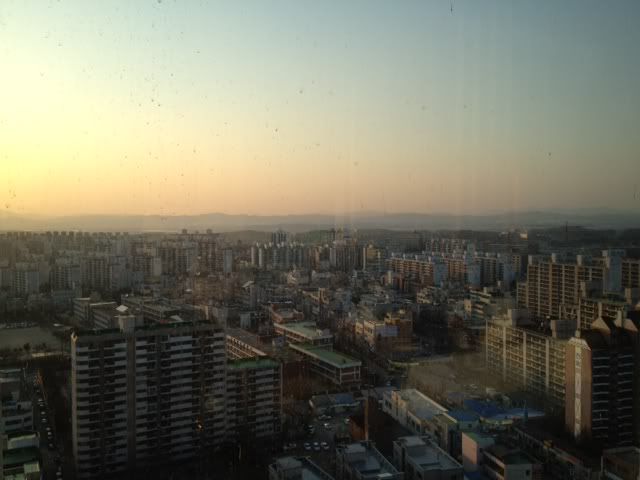 And the sunset from up there was amazing.
We both had a glass of wine to start our meal. White for me, red for him.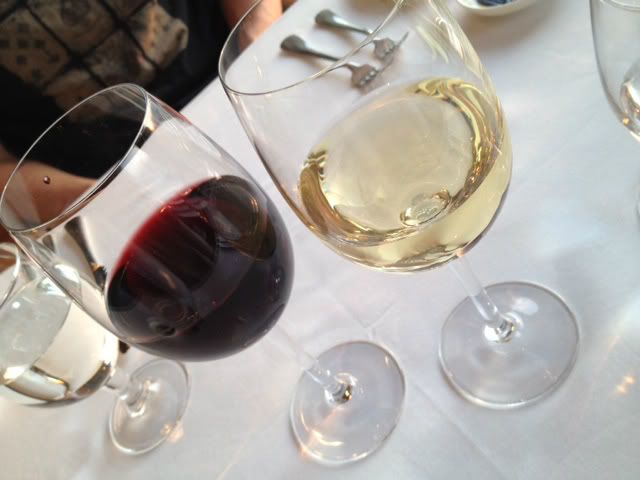 And were served three different varieties of bread with olive oil and balsamic vinegar for dipping.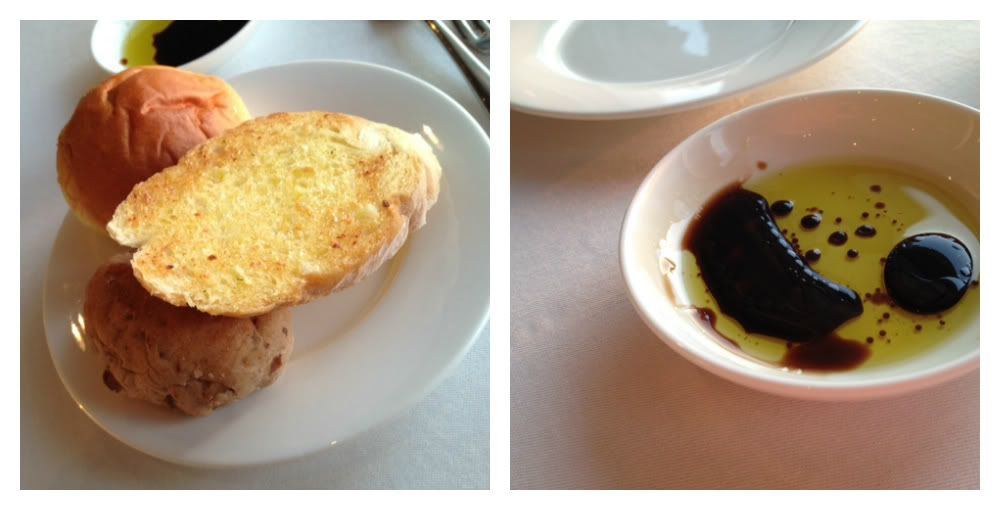 For an appetizer, I ordered scallops that came served over thinly sliced vegetables.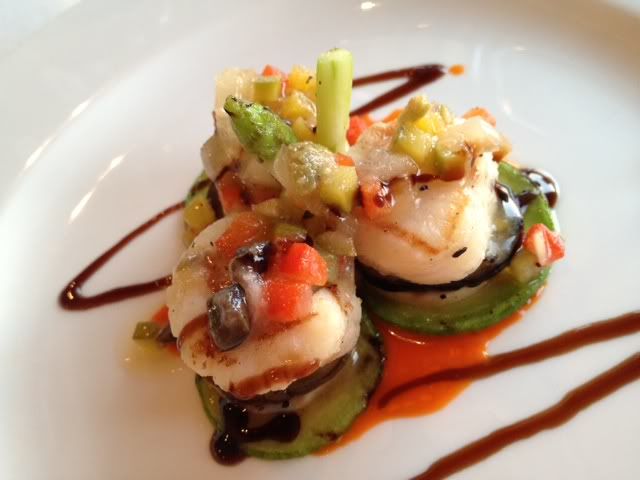 And bacon wrapped salmon for my entrée.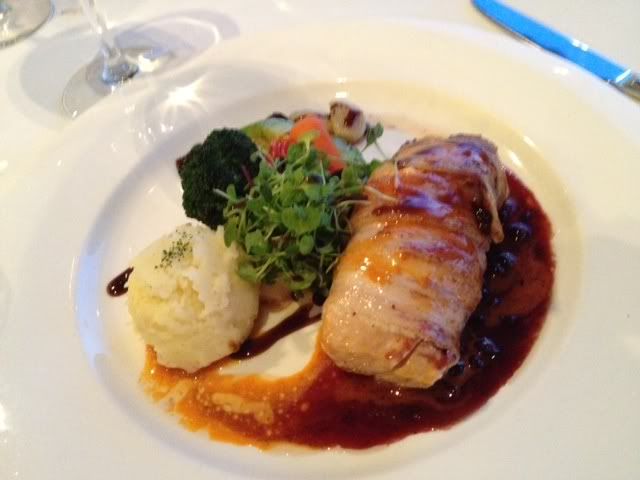 The bacon was a little too under-cooked for me so I ended up unwrapping the fish but without the bacon, it was delicious.
As were the bites of Brian's filet and lobster tail that I stole.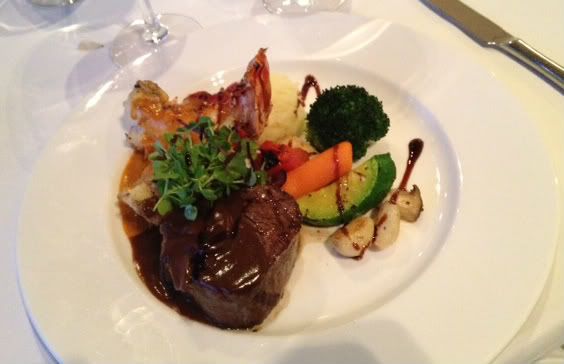 Another great dinner with great company.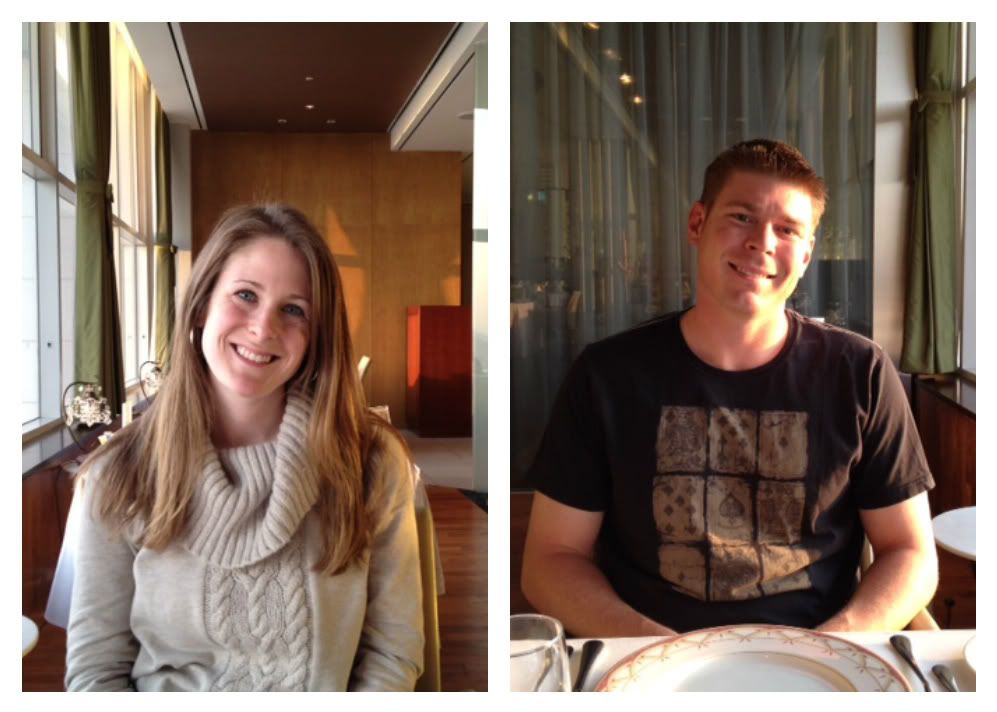 Now it's time to relax in our hotel room until calling it a night. Another fun-filled day in Korea awaits us tomorrow!
Question:
Have you ever been to a sporting event in a different country? How was it different from those you have attending in the United States?