Last night I decided it was time to finally give Telli a little bit more of a "free-reign" through part of the house instead of having him sleep in his cage only. After Brian left for spring training back in Arizona, I gave Telli the option to sleep with me on my bed because I knew that he was locked in our room so he couldn't wander the rest of the house and also that if he were to jump off of the bed, I would wake up to the motion, since he isn't the most graceful pup in the world.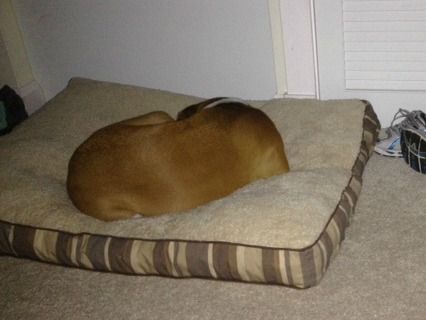 After a while, he started to get too big and began taking up a little too much room on the bed. His little muscular body was too much for me to even push over to gain more space so we went back to his bed time arrangement being his cage, which he never minded.
Last night I changed things up a bit. I brought his bed upstairs from the den to our bedroom, left the door open and gave him access to the hallway, stairs and front foyer downstairs where his cage is located. After one attempt to get on my bed and a couple aimless roams of the hallway and stairs (I think he was confused at what was going on) he settled in on his bed next to my bed and slept through the majority of the night.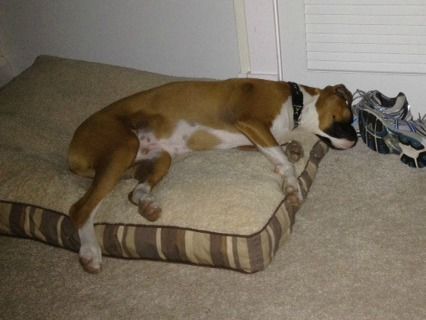 Around 6:30 a.m. this morning he started to get a little antsy, trying one more time to get on my bed, but when I told him "no", he just ventured downstairs to his cage until I was ready to get up and we could start the day!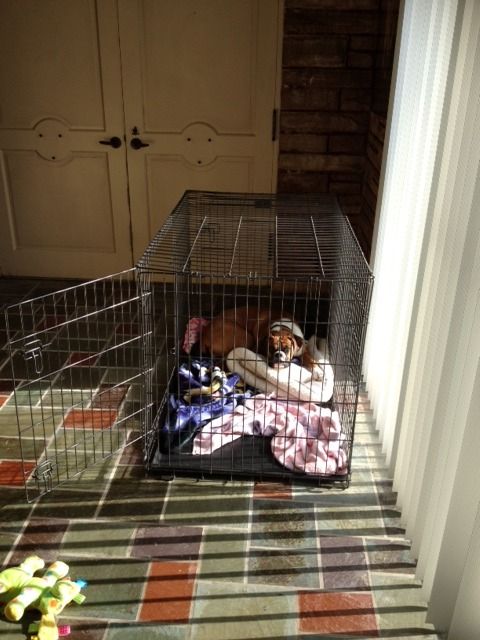 So proud of my little buddy! Attempt one…a success.
Breakfast
I had leftover quinoa from last night's corn and goat cheese quinoa that I had with dinner and I was excited to mix it up with some oatmeal for this morning's breakfast.
Oats, almond milk, quinoa, frozen sliced banana and chia seeds.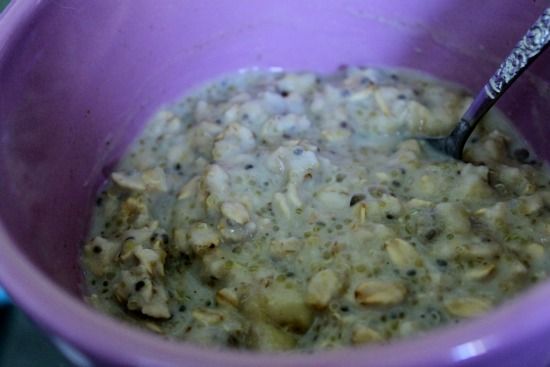 Breakfast is served!!
Plans are to catch up on the Bachelorette this morning before running errands and hitting the gym and a yoga class. Another scorcher here in Baltimore…stay cool y'all!!
Question:
If you have a pet, where do they sleep?