This week is going to be full of a lot of lasts, starting with my last Monday at my current job! I can't believe my last week is finally here and it is almost time to make my trip to Korea!!
I spent a lot of this weekend trying to gather things that I'm going to need to take with me for my travels that I'm not sure the availability of in South Korea.
My vitamins, protein and Lara bars, peanut butter, oatmeal, my favorite gums and some other odds and ends…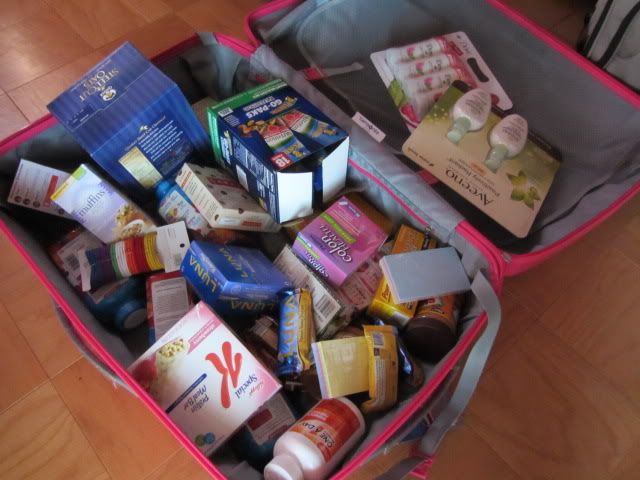 …now I'm wondering where all of those new clothes I bought are going to be able to be fit!
I'm going to have a lot of condensing to do when I officially start packing!
Workout
This morning's workout was my first round of body revolution phase 1 cardio of this week.
I swear if I don't punch myself in the face doing speedbag by the end of this, it will be a miracle. If you see me and I have bruised on my chin, you'll know what they are from.
After the workout was over, I did a small ab workout.
50 crunches
50 squirms
50 right side crunches
50 left side crunches
50 bicycle crunches
And called it a day.
Breakfast
I really wanted to reach my hand in a bag of homemade granola that I made last night and eat the remaining of it for breakfast but I restrained myself and had something with a little more substance.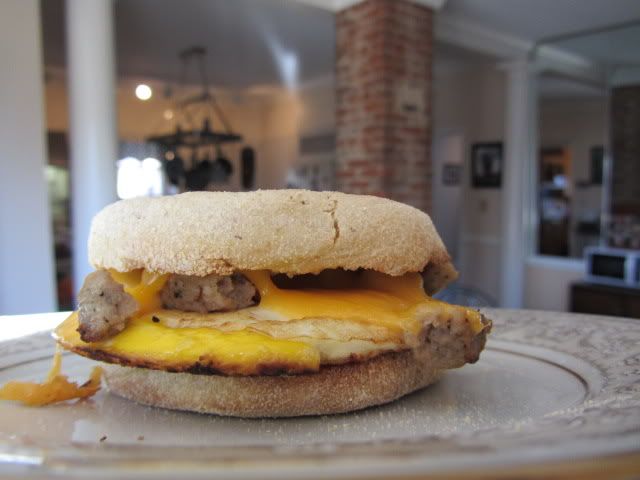 Turkey sausage, egg and cheese on an English muffin.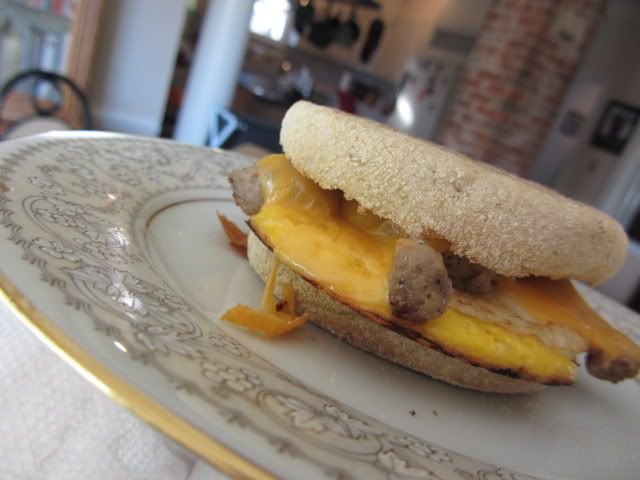 Breakfast sandwiches will never get old!
Time to head into the office…there is a lot I want to get done before my final check out on Friday!!
Question:
What is your best secret for condensing items as you pack?