Friday night I made my first trip back to Camden Yards to watch an Orioles game in person and to catch up with many of my old coworkers that I miss dearly. It was definitely strange to be back and to be on the "fan" side of things. Instead of running around like a crazy woman on game night, I was able to enjoy a few beers and really just take in the atmosphere.
It was so nice to be back in an American baseball stadium with announcers I could understand, names on the back of uniforms that I could actually read and a National Anthem that I could hum along to. Not to mention the familiar faces all around really made the night perfect.
The only thing that I would say is better in a Korean baseball stadium – beer is $2.00 instead of $10.00!
Workout
I spent much of yesterday sleeping or laying on the couch basically in a sleep like trance so waking up this morning and getting a run in first thing felt amazing.
It wasn't much (the humidity here is still kicking my butt) but 3 miles are under my belt and I'm ready to start the day now!
Breakfast
During my couch time yesterday, I did my fair share of catching up on blogs that I have been missing lately and came across Julie's recipe for Banana Vanilla Protein Pancakes. I made a mental note to try them soon and this morning seemed like soon enough for me.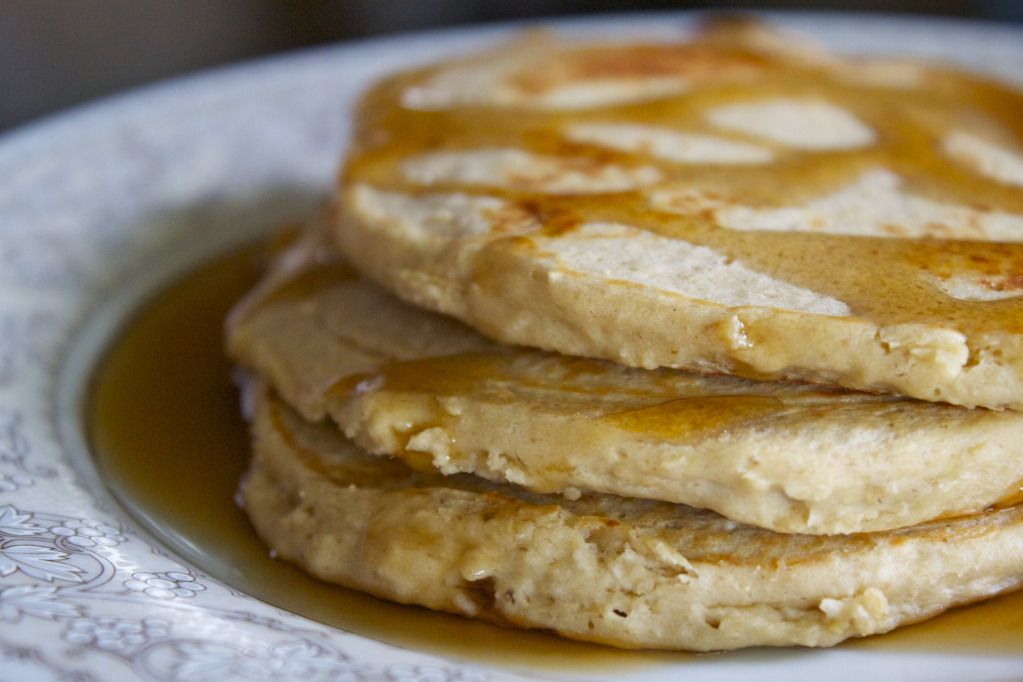 I didn't have cottage cheese on hand so I subbed fat-free plain Green yogurt for that and used a food processor in place of the immersion blender that I don't own.
Aside from the two slight changes, the pancake batter was still smooth and creamy and the final product was delicious.
Next time I'll add my peanut butter protein syrup on top instead of regular maple syrup though!
I'm off to get some things done around the house before heading to church and a Memorial Day barbecue with family. It will be so good to see some of the extended family that I haven't seen since before I left for Korea.
Question:
What are your Memorial Day plans?