I went to bed last night determined to wake up this morning and get in a good run. When the alarm went off and I got out of bed, I was starving and knew there was no way I was going to be able to get in a quality run without breakfast but I didn't want to delay getting out the front door because that always inevitably leads to either no run at all or a shortened one because of lack of motivation.
The easiest solution was to get something small in my system so I ate a quick Lara Bar while watching B enjoy his cheesy grits and toast with PB&J. Talk about food envy!
It was worth it in the long run though…
Workout
I left the apartment with the goal of getting 6.0 to 6.5 miles in and to run for about an hour.
I'd say I met those goals. And exceeded them. 7.0 miles in 56:39 for an average pace of 8:04 min/mile. I'll take it!!
Breakfast
After my run I came back and immediately chugged water and made a protein smoothie.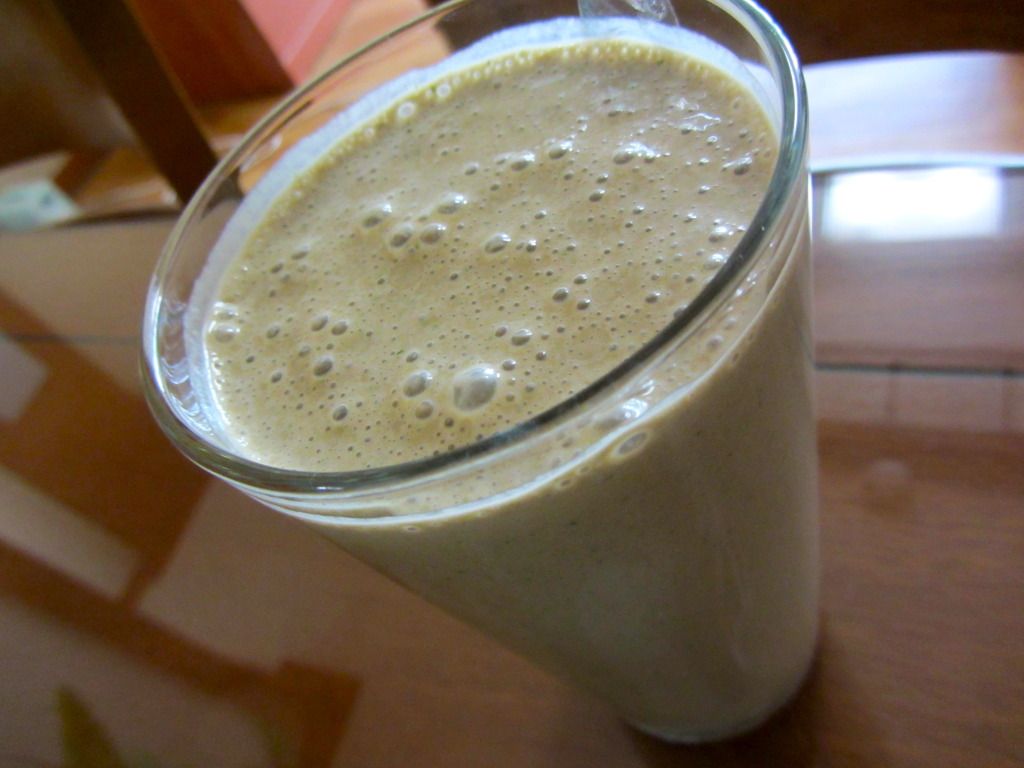 I went with the standard; chocolate protein powder, frozen banana, soy milk, frozen spinach and peanut butter. Love.
I'm giving myself a little time to regroup and then jumping into Body Revolution, Phase 3, Workout 11 for the first time. Fingers crossed it doesn't kill me!
*****
I know it's not technically April 27th at home yet, but since it is here, it allows me to be the first to wish my BFF back home HAPPY 26th BIRTHDAY!!!
I hope you have an amazing day, Courtney! No one deserves it more!
Question:
Would you rather workout immediately after waking up do you prefer to eat breakfast and let yourself really wake up beforehand?