We have really no food in the place to make breakfast so we made a quick run to Dunkin Donuts for some grub this morning. I went with a cinnamon raisin bagel and a decaf coffee to spark my morning.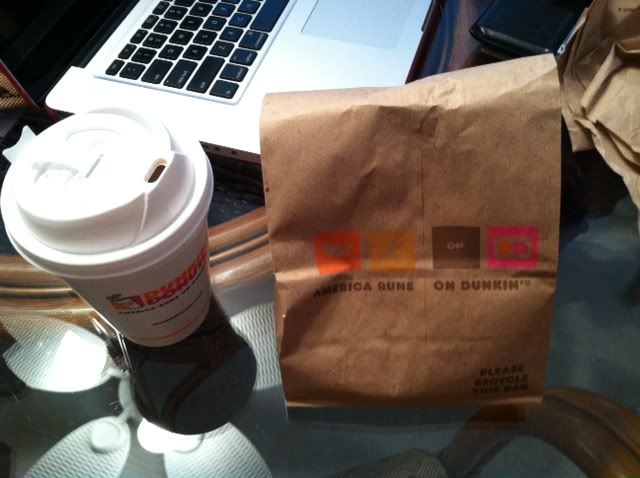 We have plans to hit up the outlets today for a little shopping before catching up with other friends that are in town for the New Years weekend.
One other thing on the agenda?
Get Telli out to the beach!!
He has been longingly looking out the slider door just waiting to get down to that sand and water!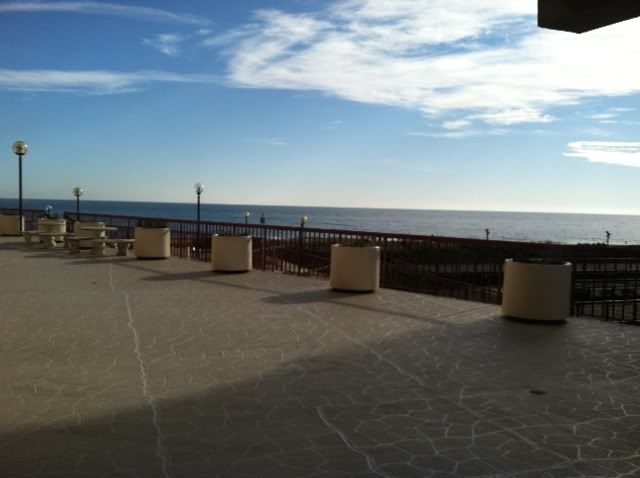 Another way he takes after me besides loving peanut butter – yay!!!
However, before Telli can get to the beach or any shopping can be done, its people workout time first!
Heading out to pound the pavement!
Too bad Telli isn't big enough to run with us just yet!!
Question:
If you have a dog, do they run with you?  I can't wait till Telli is big enough to run with me!!  That's one of the reasons we went with a Boxer when we chose our puppy!