This afternoon I left our apartment and walked through old downtown Daejeon to make my way to Daejeon Station. Once I made it there, I was able to use the self ticketing machines all on my own to get my KTX ticket to Busan.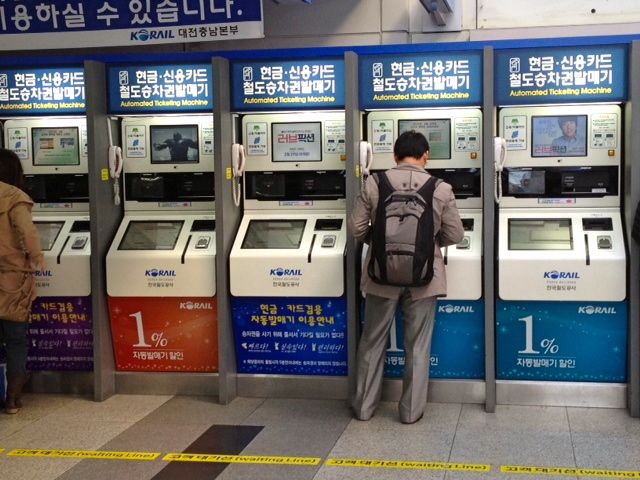 The station in Daejeon was filled with people again and seats were impossible to come by.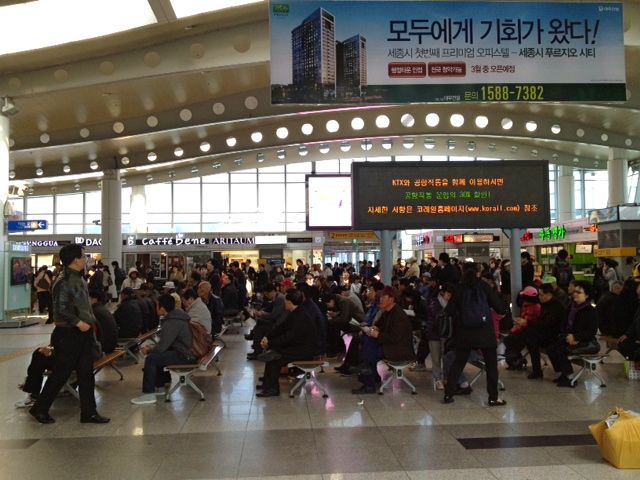 I grabbed a coffee from Coffee Bene and settled in to wait for my train to arrive. Since I didn't have a seat and was standing anyhow, I made my way down to the track a few minutes early to wait in the fresh air for my train.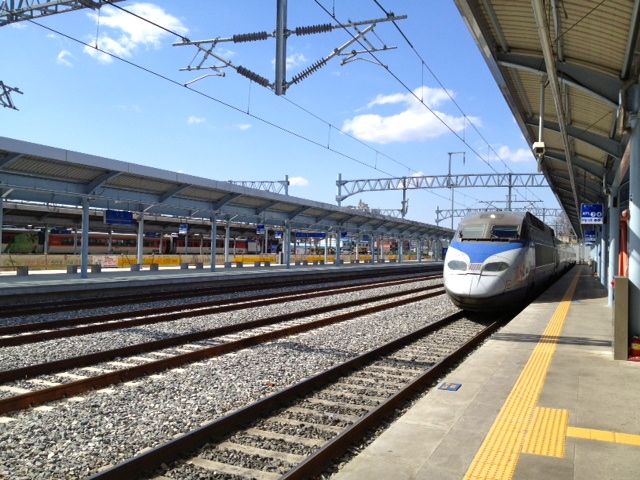 The area by the tracks actually has bunch of vending machines that sell soda, water, snacks and hot coffee and tea, along with a KTX train lounge, food places and even convenience stores.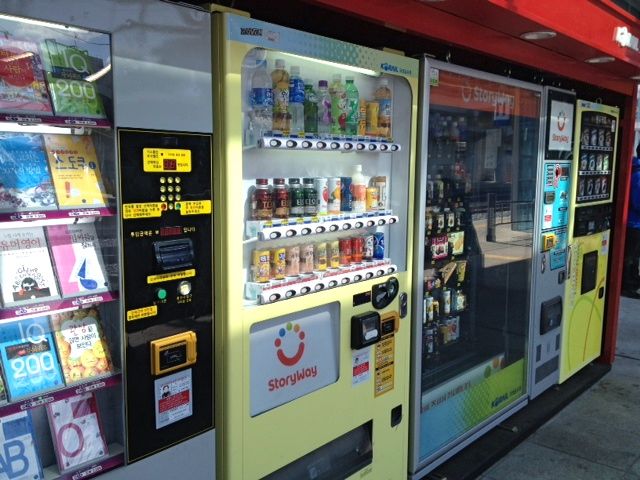 I may start waiting for my train down there!
Once I boarded the train, I settled in for the less than two-hour ride to Busan and pulled out my NASM textbook to get some reading done.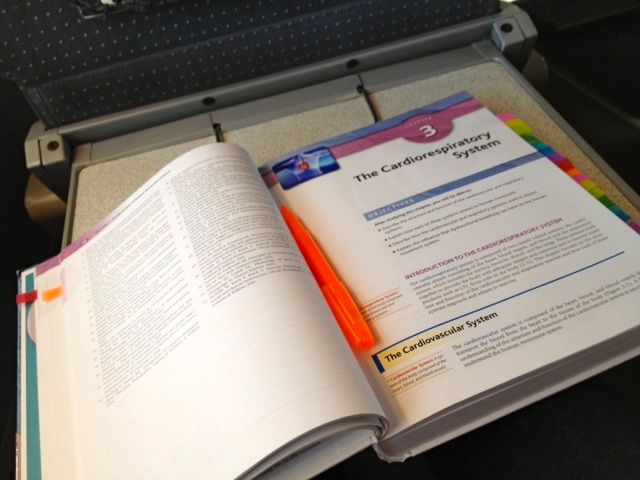 I did a fair amount of studying but kept getting distracted by the beautiful day outside and the view of the mountains in the distance.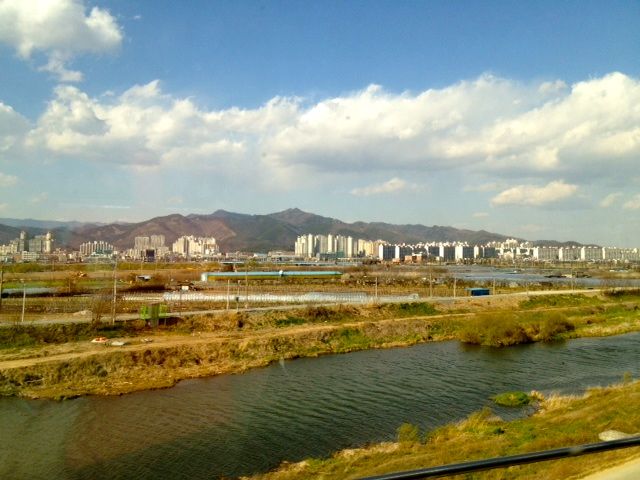 So, so pretty. I love seeing landscapes of different areas from a moving train.
After what seemed like a quick ride, we pulled into Busan Station.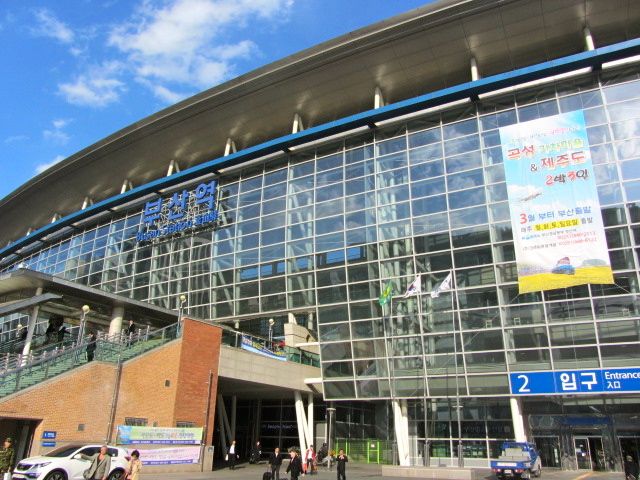 My first glimpses of Busan confirmed the fact that I am really going to like this city.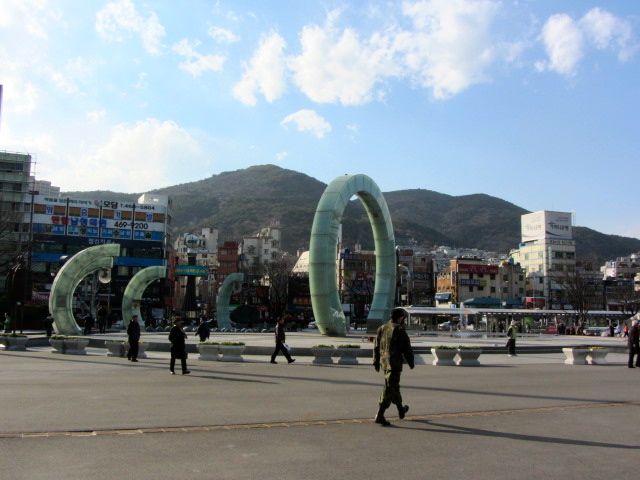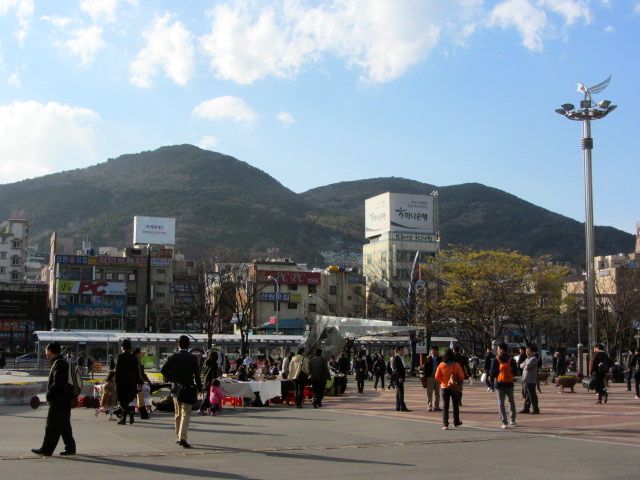 Brian and the team arrived at the hotel not long after I did and now I am just waiting for him to get out of his team meeting so we can get some dinner! The only snacks I had in my bag didn't do anything to hold me over!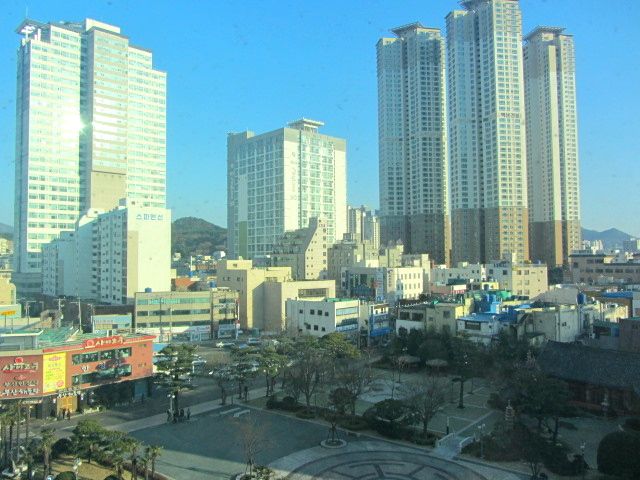 Oops, correction. I just got a text and apparently Brian has a second meeting after the one he is in now. I'm venturing to find food on my own!!