I've already went of the details about the amenities of my travel to Korea and also my on-board meals so now let me share with you the ways that I passed the time while we flew around the world.
***********
You might be wondering how I entertained myself for the 15 hours I was on the airplane from Atlanta to Incheon, South Korea.
Well, let me fill you in on that!
Since I had an empty seat next to me, I set up my carry-on bag with anything I could need right near me and used the spare seat tray for more space to spread out all of my stuff. Once I was settled, I got right into keeping myself busy.
MOVIES
I obviously spent some time seeing what all was offered in the movies, shows, games and other areas of the TV screen and the chose to watch a movie that caught my eye a few weeks ago when I saw an interview with Michelle Williams on Live with Kelly, My Week with Marilyn.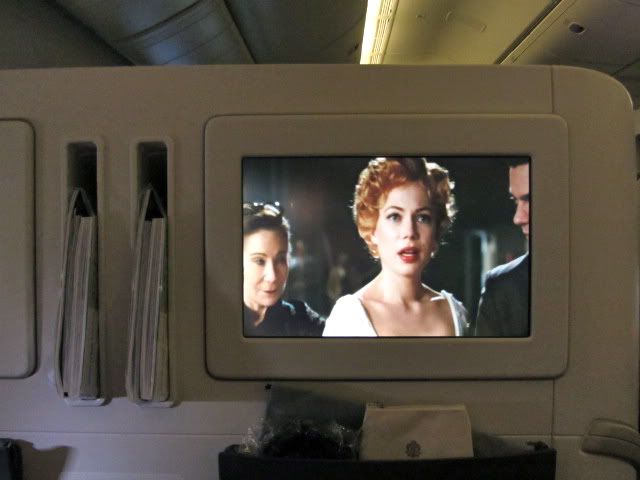 I plugged my Bose noise canceling headphones in and was able to hear just the movie clearly with all of the background noise of flying being drowned out.
Overall, the movie was okay. Definitely not as good as I expected in the storyline itself but Michelle did a wonderful job portraying Marilyn Monroe.
Movie #2 on the trip was The Descendants with George Clooney.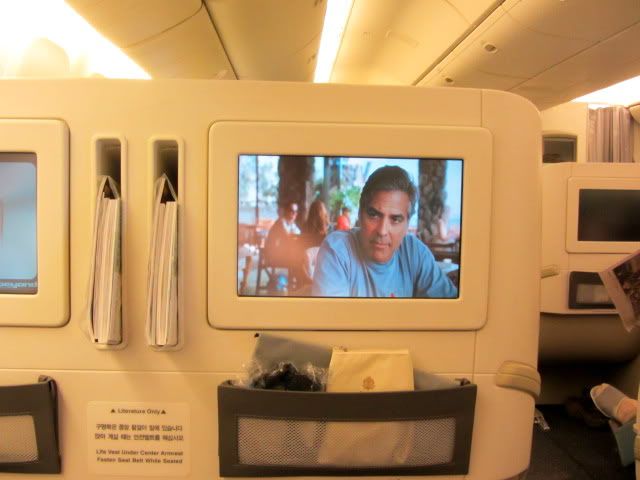 To be honest, I had never even heard of the movie before but I chose to watch it for one reason and one reason alone…George Clooney.
It wasn't a bad movie but had a pretty sad plot about affairs, death and family loss but had, I guess what you can call, a happy ending once you are past all of that…
BOOKS
Another thing that kept my attention for some time was my Kindle and finally getting into the book The Help.
Now maybe I can actually let myself see the movie since I was waiting to read the book first!
MAGAZINES
When I wasn't reading books or watching movies, I was flipping through the pages of different magazines that my sister and my mom gave me for travel.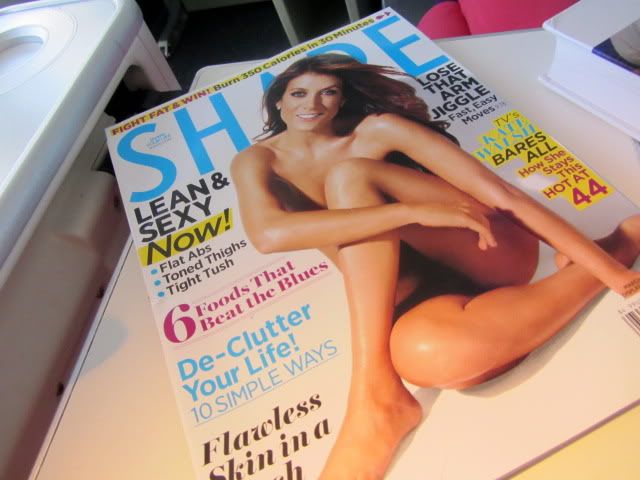 NASM CPT STUDYING
Breaking out my NASM text-book and studying helping to pass some hours as well.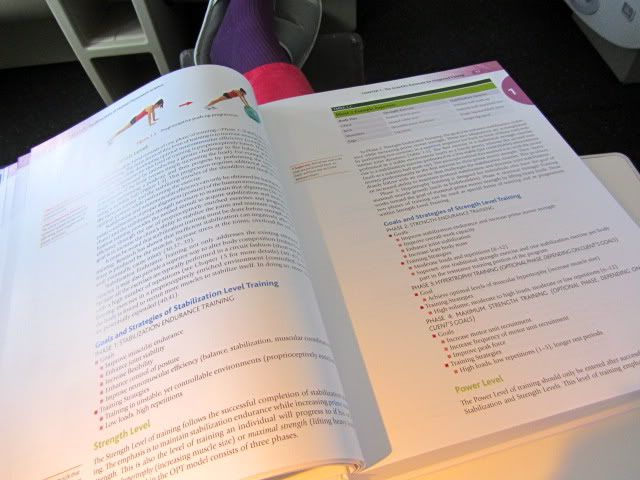 You can never have too much study time!!
I was able to get quite the stack of flashcards started and made a nice dent in my initial studying to be continued during my days in Korea.
LAPTOP WORK
My laptop came quite in handy too with keeping me distracted.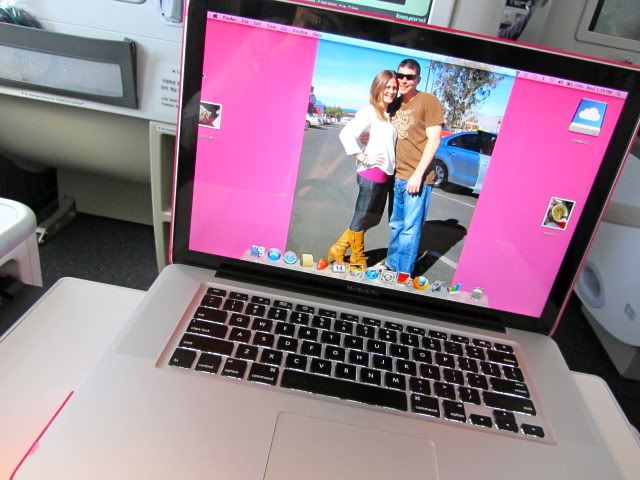 I actually spent some time working on different things for LoveEatRun along with organizing pictures and deleting old documents off of my computer – something I normally don't spend any time on and really should in order to keep my computer free of useless crap!
LANDING PREP
When the Customs Declaration card was passed out, I spent a little time completing it so I would be ready upon arrival.
MUSIC
Being able to just relax and listen to music on my iTunes really helped to pass some of the time and give me something to do that didn't take actual effort.
I could sit and listen to some soothing tunes (LOVE Norah Jones for this) and just zone out.
SLEEP
And finally, sleep definitely happened. After our lunch was over, the crew dimmed the lights on the plane and pulled the shades down over the windows. The darkness was just cozy and inviting and, I mean, a little nap never hurt anyone, right?!
Not to mention, the reclining chair that pretty much transformed into a bed made it quite convenient for a couple hour-long nap.
I planned to stay up for as much of the flight as possible so that once I arrived in Incheon and was reunited with Brian I would be pretty exhausted and ready to crash the moment we made it back to our apartment.
I figured that being tired wouldn't be a bad thing so that I could sleep through the night and hopefully start fighting jet lag head on from the moment I got there!
My plan actually worked pretty well too. After lunch and my first movie was over, I took a nap that was definitely needed after being up since 4:30 a.m. and was ready to go for the remainder of the flight until I took another two hour nap with about three hours left in the flight.  It was so nice to wake up and see one hour on the countdown till landing!
I'm not sure how a flight this long would go in economy class but prestige class definitely took awesome care of me and made the flight actually not seem bad at all!
**For everything about our travels to Korea in one place, I created the page

"All Things Korea"

that you can locate under the

Quick Reference

tab at the top of LoveEatRun.**