I woke up this morning and was still exhausted from a restless night's sleep. For some reason Telli thinks bed time = play time and was trying to wake me up at 3:30 a.m. to throw his ball for him. Not okay.
I got my butt out of bed and made my way to Lake Hefner Trails for my morning workout.
Workout
Scheduled for today was a 45 minute easy run.
I loved being able to just keep running for 2.5 miles out on the trail and turn around to run the 2.5 miles back instead of having to navigate city streets like I have been doing on most of my runs here in OKC.
The trails at Lake Hefner take you through a gold course, past parks and recreational areas and even right along the lake's shore.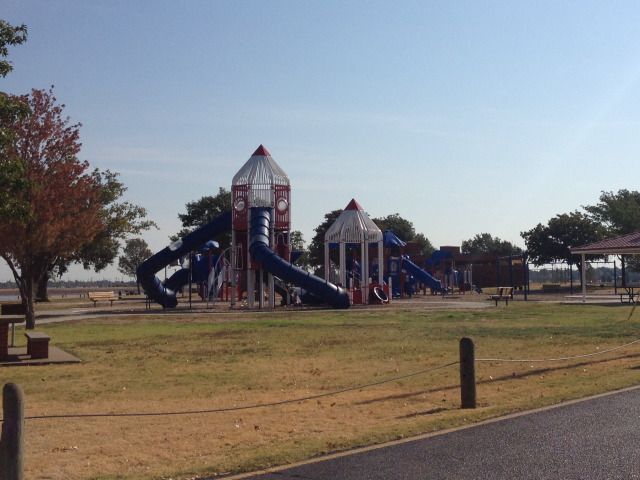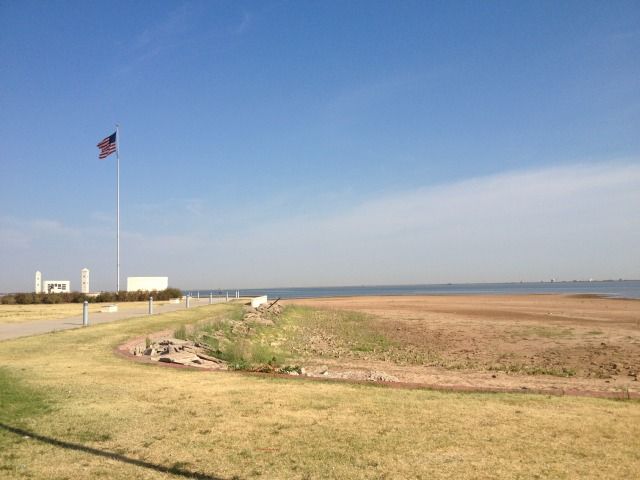 Best part about the trail run?
Water fountains along the way! Fist pump for not having to carry a water bottle – Woop Woop!
Breakfast
Another perk to my morning run being at Lake Hefner was that Dunkin Donuts just happens to be (sort of) on the way home.
Nothing like a turkey sausage flatbread and an iced coffee after a nice run to make your morning keep getting better.
I came home ready to shower and get right to studying but apparently someone had other plans for me.
Nothing like coming home to this to make your morning get a lot worse.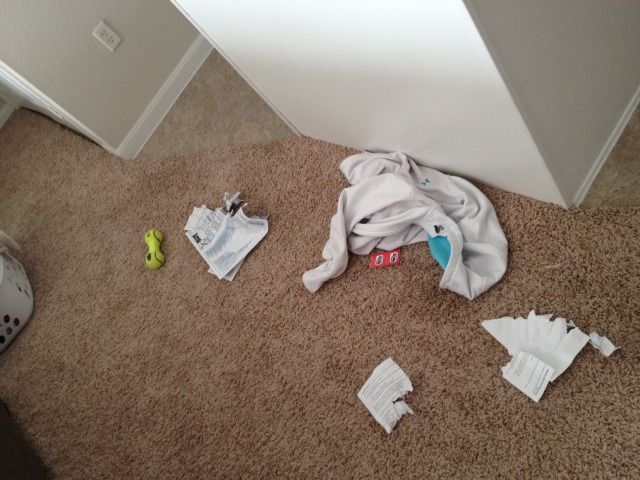 Very quickly.
It looks like Telli had his own little workout while I was gone, cleaning off every surface in the apartment: table, counters, the pass-through in our entry way and the coffee table.
Apparently he isn't a fan of Jillian Michaels.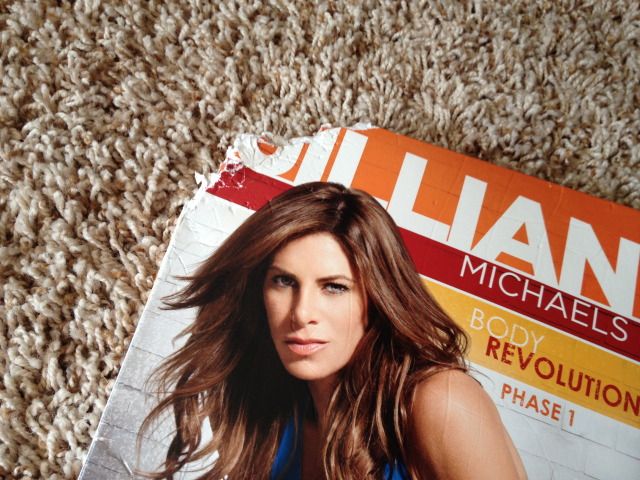 And was doing some studying of muscle groups, essential amino acids and various syndromes that affect muscle lengths in the body.
And doing a little light reading on the Kindle.
Ohhh and yanno tearing up Mom's CPR/AED Certification Card will really make her happy.
Along with eating her sunglasses. Yes she will love that!
Someone was quite proud of his work but turned quite sad as soon as he saw Mom wasn't as proud.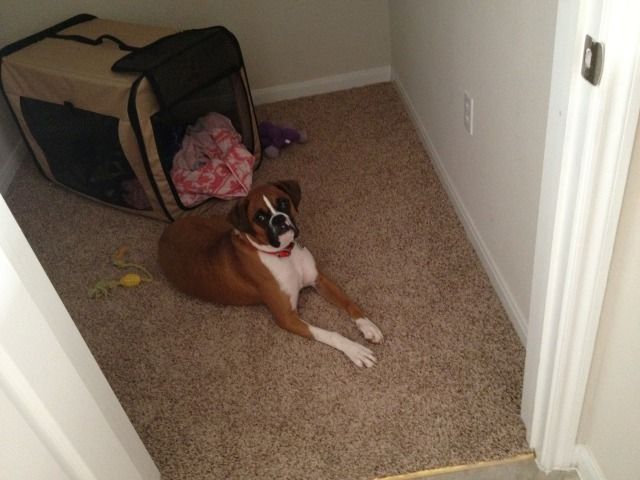 Now…to tape a CPR/AED card back together and research new Oakley's online.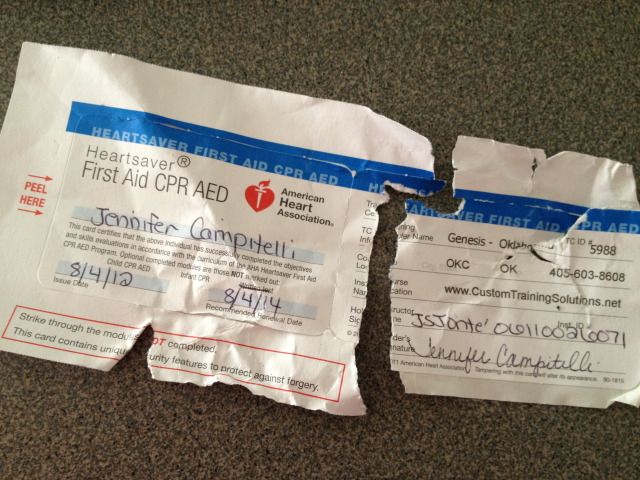 Good morning turned bad.  At least I have a sense of humor and anger quickly subsided to actually thinking the whole disaster was kind of cute…but let's not let Telli know that!
Question:
Has your pet every destroyed anything of importance? Luckily the CPR/AED Card pieces were able to be located in the mess and sunglasses are replaceable. Everything else was pretty much unnecessary papers or didn't get harmed. Looks like someone is getting locked up from now on when we leave. No more free reign of the apartment!