This morning I mentioned that I made homemade granola last night that I am obsessed with. Every time that Julie posts a new granola recipe, I am always drooling at the computer screen with granola envy, wanting to make it myself and last night I finally did.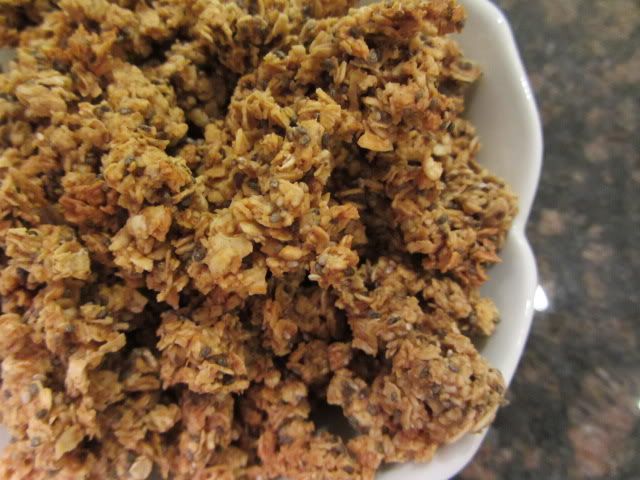 I followed her Almond Butter Granola recipe except I substituted 2 Tbsp. of pumpkin butter and 2 Tbsp. of peanut butter for the 1/4 cup of almond butter.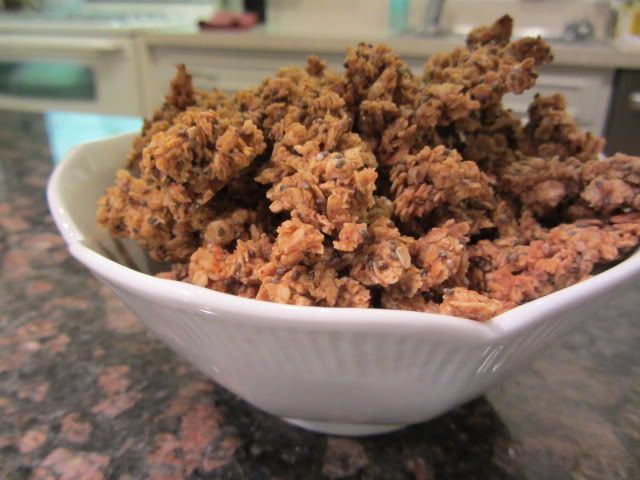 Pumpkin Peanut Butter Granola.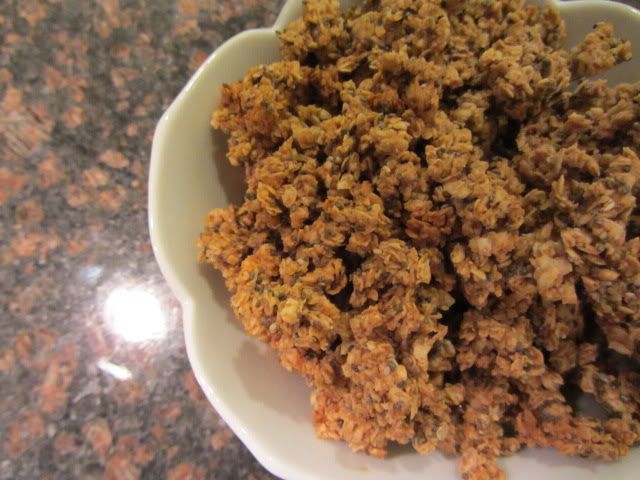 So yum!
I had a handful straight from the oven and then once it cooled I had another large handful with berries over yogurt.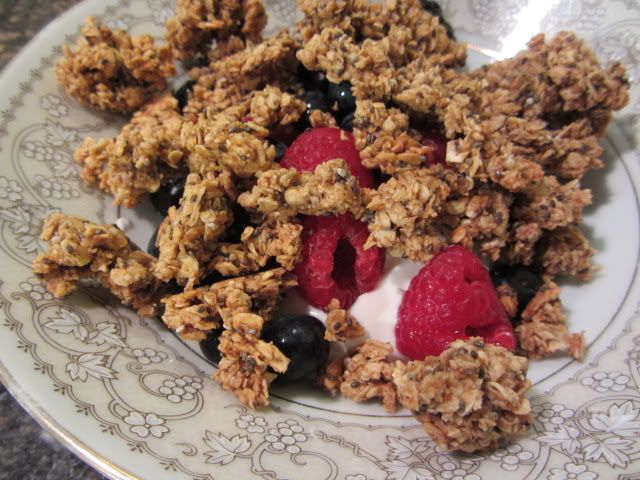 And then some more with yogurt as my snack this morning. I can't get enough of it. No doubt the bag will be emptied tonight!
If you haven't seen any of Julie's variety of homemade granola – here is her round up!
Question:
What are some of your favorite granola combos? I'm thinking I want to make some more and mix in different nuts.