Last night everyone in our apartment building had to move their cars to a different garage so that ours could be power washed early this morning.
I had to remind myself about 50 times throughout the morning that my car was not going to be in our garage if I went looking for it there and that I had to actually leave the building and walk to the other garage to find it.
Luckily, when I was leaving for work, I still remembered that my car was in the other garage but I was honestly worried about how I was going to find it in the garage.
I am the WORST when it comes to remembering where I park in parking garages. On occasion, I walk around the one at my apartment, aimlessly looking for my car. Don't believe me, ask my roommate, she found me one day and had to direct me to where it was! Whoops.
I didn't even know how to enter this other garage through a lobby, stairs or elevator.  So I got to look like a loser entering through the car entrance, walking up the huge, steep ramp (thanks parking garage for more hills today), past the security booth and then up two more ramps until I found my parking spot.
I actually found it right off the bat – high-five to me!
This parking garage adventure reminded me of one night when I went out to meet a friend at Power Plant. I parked in the garage, stayed at the bar for one beer and when I left to come home I could not find my car.
I seriously spent probably another 45 minutes looking through the whole garage. Pushing my panic button. Everything.
I was on the phone with one of my other friends for the whole ordeal and she could not stop laughing at me.
To make matters worse, I had to pee soooo badly.  Why I left the bar without doing so first, I don't know.
I'll leave out the rest of the story, but lets just say it didn't end on a very good note for me, my bladder and my car. 
Lunch
Lunch today was a tuna salad sandwich.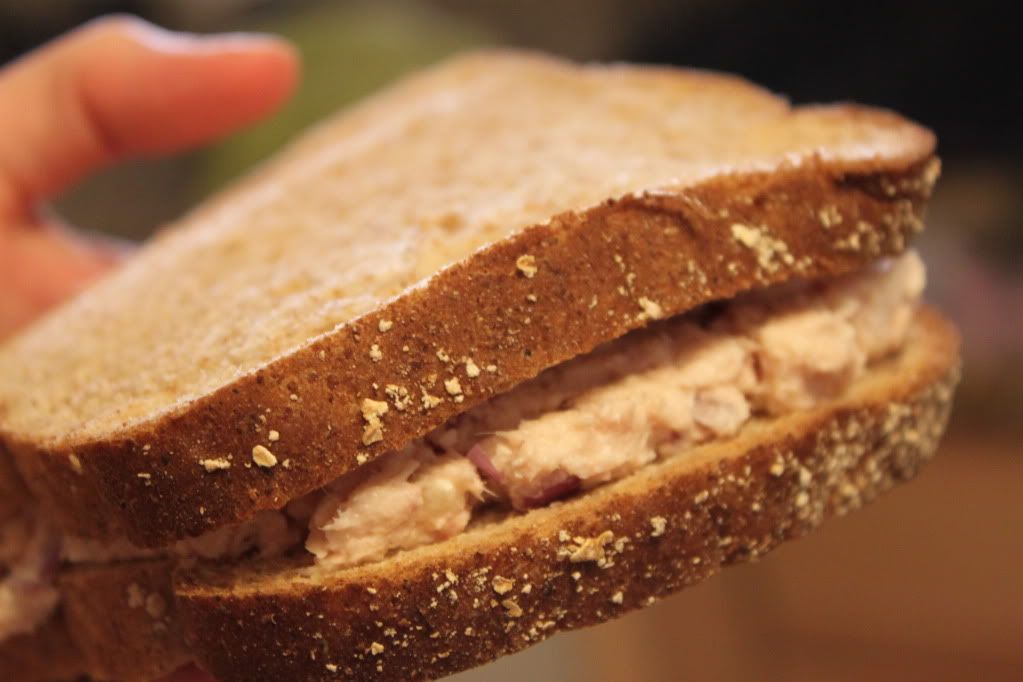 Not just any tuna salad though.
Greek Tuna Salad.
Ingredients:
2 tbsp. chopped onion
1 tbsp. chopped red pepper
.75 oz feta cheese
1 can tuna
3 spoonfuls of plain Greek yogurt
salt, pepper, garlic powder to taste
I put together chopped onions, chopped red pepper and feta cheese.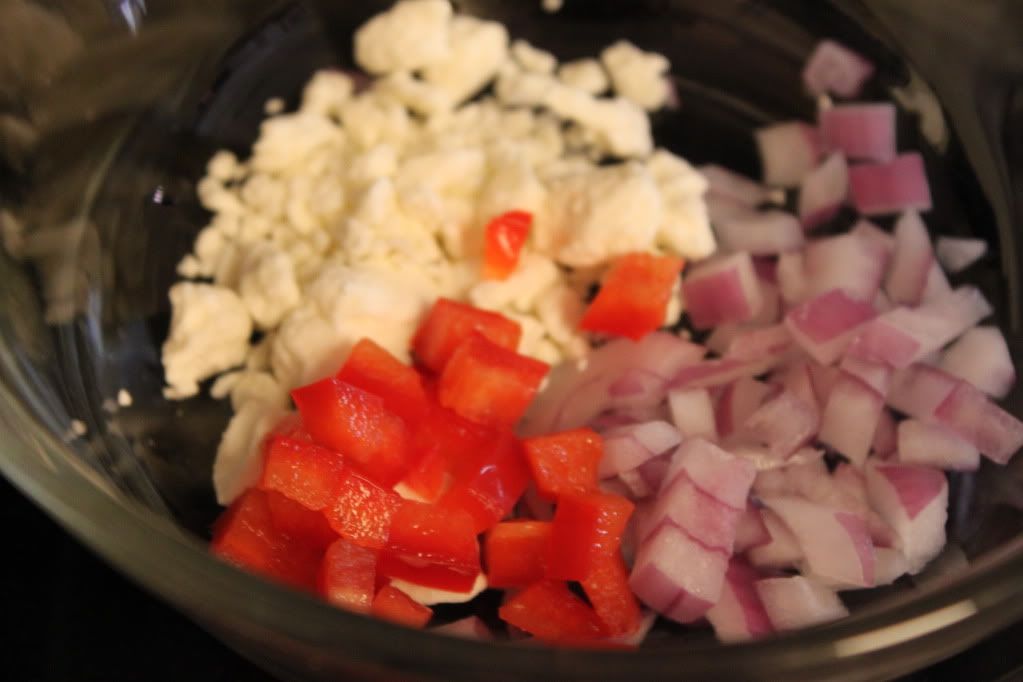 And then added in a can of tuna.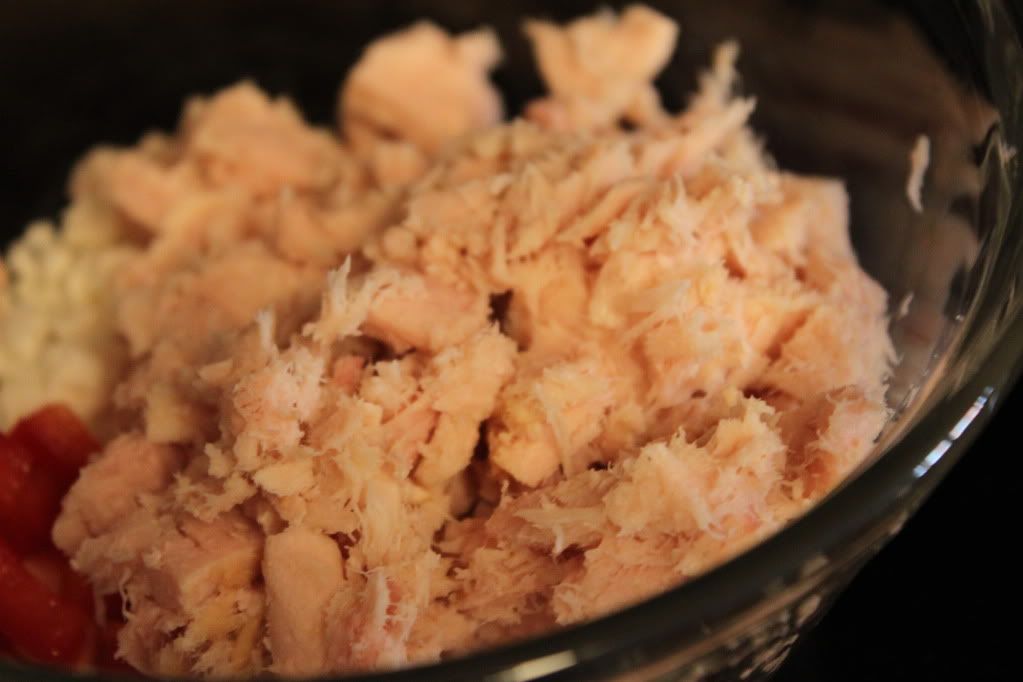 I mixed the ingredients with a few spoonfuls of plain Greek yogurt (until it reached the texture that I like my tuna salad) and sprinkled with garlic powder, salt and pepper.
I only wish I had some olives to add as well! Next time!
On the side (and some were obviously added to the sandwich) I had some original potato flavor Popchips.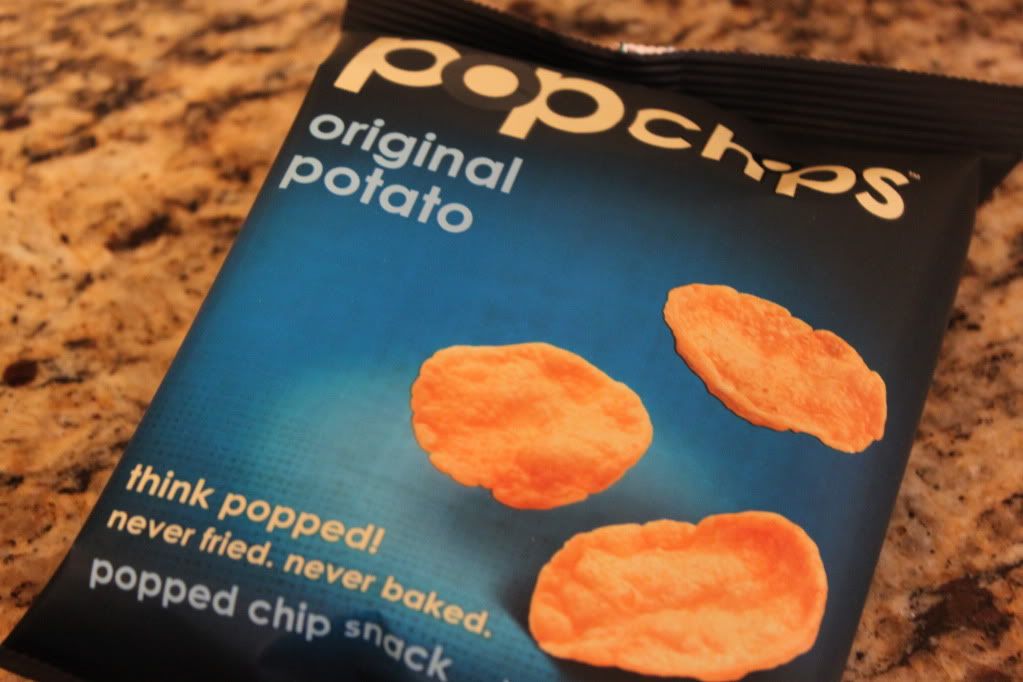 And the maybe 10 or so baby carrots that were left in the bag. Why I didn't just finish these with yesterday's lunch, I'm not sure!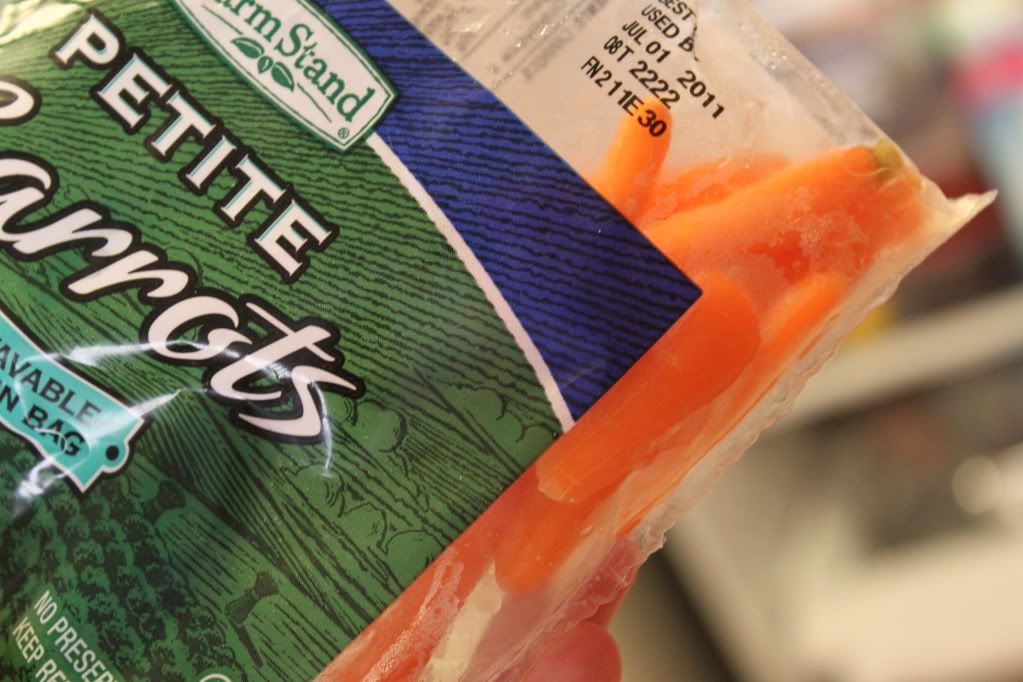 Question:
Do you have a hard time remembering where you park in parking garages? How about in just regular parking lots – like at the mall?