Good Morning!! And Happy Friday!
Breakfast
This morning started off with an old favorite for breakfast.
Oats in Jar!
Brian finished off a jar of peanut butter yesterday morning, so last night I put together some overnight oats to enjoy before my run this morning.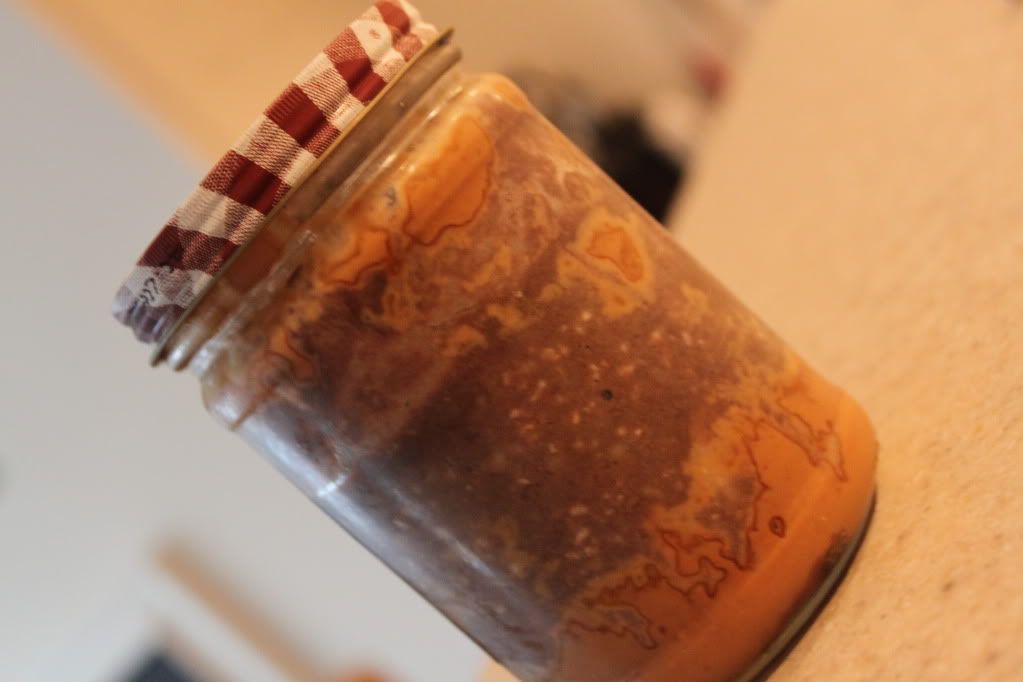 26g oats
2/3 cup almond milk
1/2 individual sized container plain Greek yogurt
dash of vanilla
dash of cocoa powder
This morning I had nice chocolatey-peanut buttery oats to enjoy!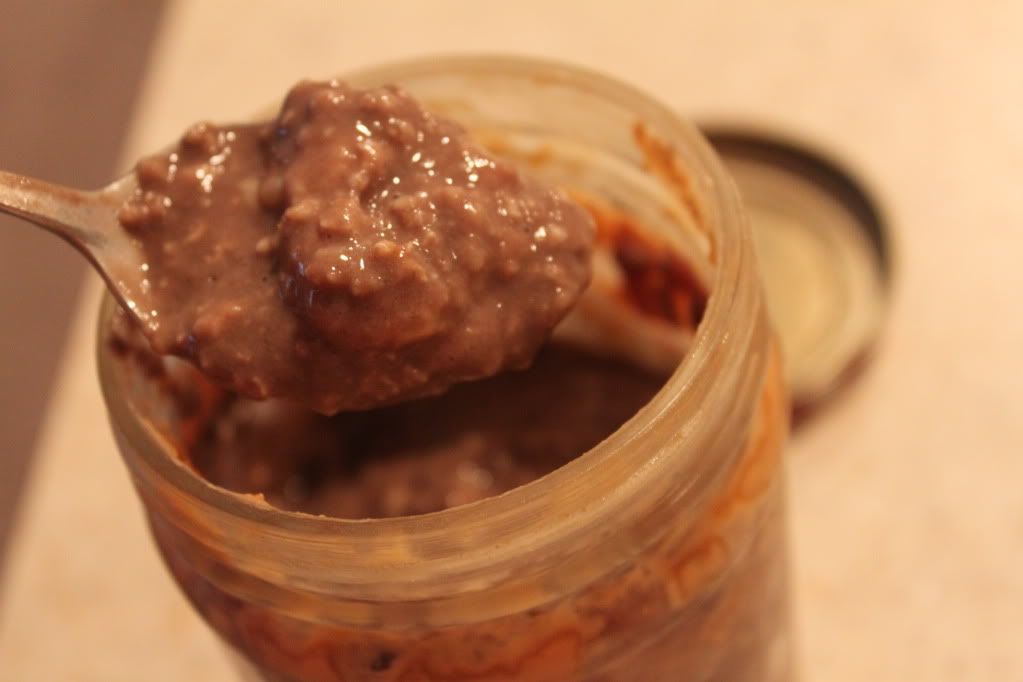 Workout
After breakfast had some time to sit, I headed out for my long run on the week.
I finished 13 miles in a little under 2:05. Not my best 13 miles, actually probably my worst 13 miles I have ever run but I'm not complaining. I got them in and that is what matters.
I tried something new for my mid-run fuel and used gummy bears.
I really like using shot blocks and I know that some people use chewy candies so I figured why not give them a try.
I thought they may be a little easier to eat on the go since they are smaller but they actually proved a little harder for me to chew and I had to actually walk while eating a few of them.
Exactly why I tried them out on a training run!
Before signing off for the morning, I have to share last night's dinner with you.
Filet (made by Brian – yummm), green beans and the star of the show, cranberry cinnamon goat cheese mashed potatoes.
Wow, that's a mouthful!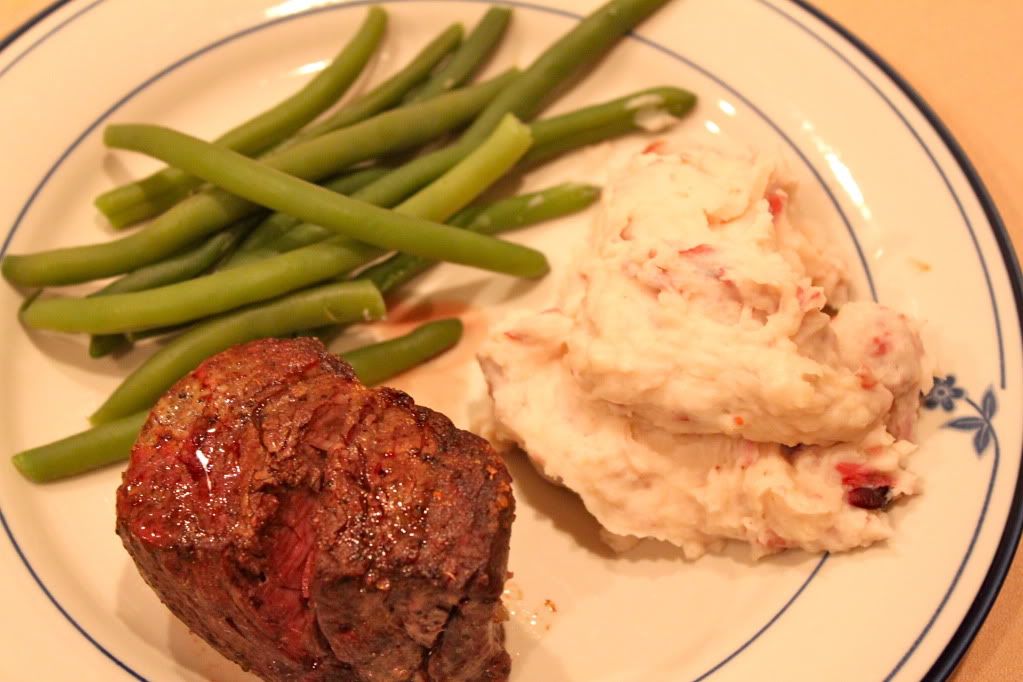 But so delicious!!! We simply made mashed red potatoes as we normally would prepare them and mixed in cranberry cinnamon goat cheese which added a creamy texture and an amazing taste!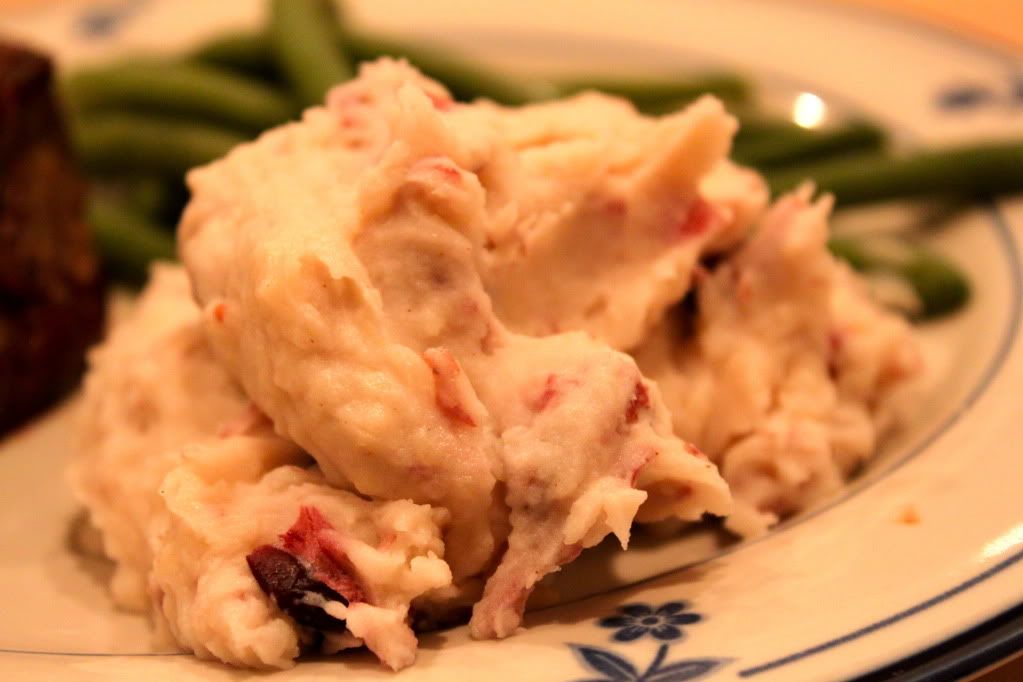 So happy we have leftovers!
Off to enjoy the afternoon with Brian before he heads to the field. He's pitching tonight – wooohoooo!
Question:
What fuel do you use for your long runs?