Another day that literally flew by in the blink of an eye. From the time I left for my hair cut until now it has been go-go-go. However, the go-go-go helped to knocked off more final arrangements for the wedding.
First things first, my hair is now a decent length (and weight) to get into – and more importantly stay in – my desired hair style for the wedding.
As soon as I was done at the hair salon, I stopped by the house to pick up Brian and we were off to Starbucks to finalize things with our DJ.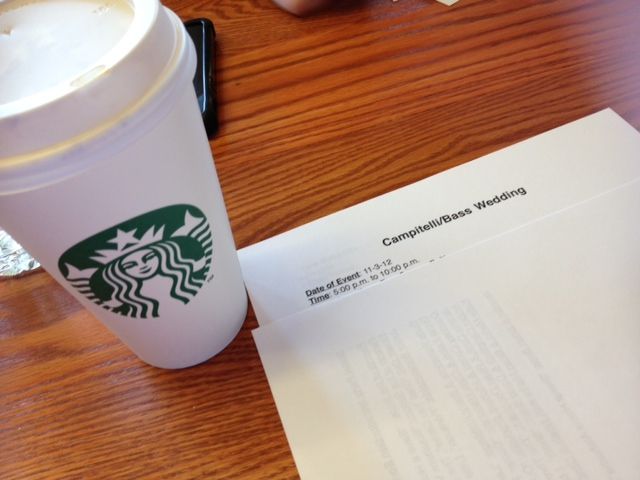 We finished up with our final song selections, took our last swigs of coffee and headed out the door to meet with the bakery making our wedding cake.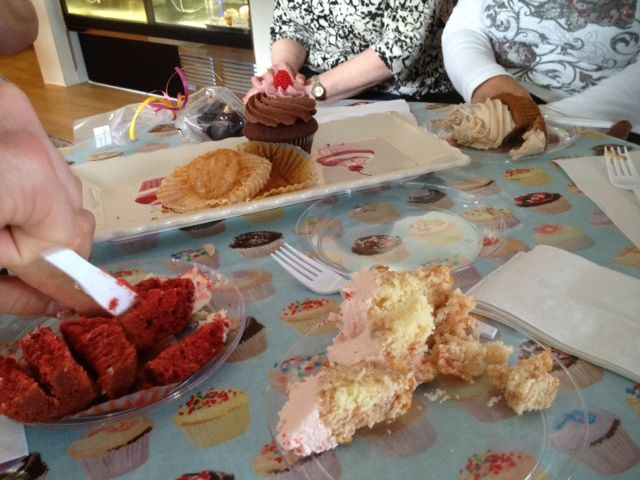 Along with the final cake decisions came some final cake tastings…ya know, just to be sure our taste buds were happy with our choices and all.
After loading up on sugar, we headed to our workout for the day…90 minutes of hot vinyasa yoga. Very needed. Not only did it sweat out our sugar-highs but it also worked wonders for my tight muscles from this weekend's three races.
Dinner
By the time we made it back home from yoga and were showered it was dinner time. Talk about, "where did the day go?!"
Rockfish and shrimp with garlic and Old Bay seasoning along with rice and steamed veggies for me.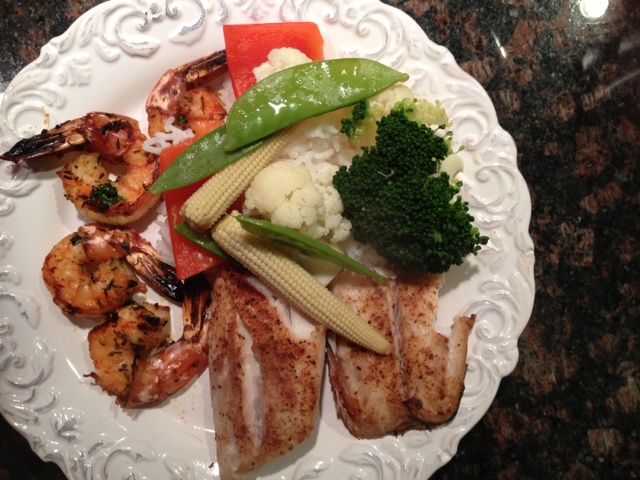 I didn't realize just how hungry I was until I sat down to eat – wow!
Now that I'm comfy on the couch and catching up on TV shows, its time for a little dessert…
Looks like someone else has his eye on these Limited Edition Stacy's SIMPLY COCOA pita chips as well. Too bad chocolate is a no-no for puppy dogs!
Question:
Do you like Stacy's pita chips?  Have you had the limited edition cocoa or gingerbread flavors?