Good Morning and Happy June!!!!
Summer months are officially here, my friends! And summer weather has officially taken over! It's already 86º in Baltimore today!
Workout
My morning started off at the gym with what was going to be a cross training day. My initial plans were to keep the impact on my legs to a minimum, while still getting some cardio work done.
The start of my workout looked like this:
15 minutes on the treadmill (15% incline, 4.0 mph)
10 minutes on the elliptical
10 minutes on the bike
However, while biking (and scrolling my twitter feed) I was reminded that it is National Running Day. How can I not run on such a holiday?!
I was going to stick to my original plan to rest my legs some but after some motivational tweets about running, it didn't take long for me change my mind and wrap up the cardio on the day with another ten minutes on the treadmill.
Running this time, of course!
After my cardio was squared away, I rounded out my workout with some mat work:
side planks
planks (with my feet on a workout bench)
front leg raises
extended leg raises
pelvic thrusts with one leg extended
back bridge with exercise ball
I came home feeling like I had a great start to the morning! It makes me feel good to know that I don't need to run a million miles everyday and can still feel great after a workout!
Breakfast
Breakfast this morning was geared to satisfy that pancake craving from yesterday!
I made a quick stop at Whole Foods last night for some fresh fruit, yogurt and milk (the essentials) and made sure to restock on syrup as well.
Syrup in the pantry = pancake craving met!
I microwaved the remaining three pancakes that I had frozen from my batch of pineapple yogurt pancakes last week and topped them with a ton of fresh berries.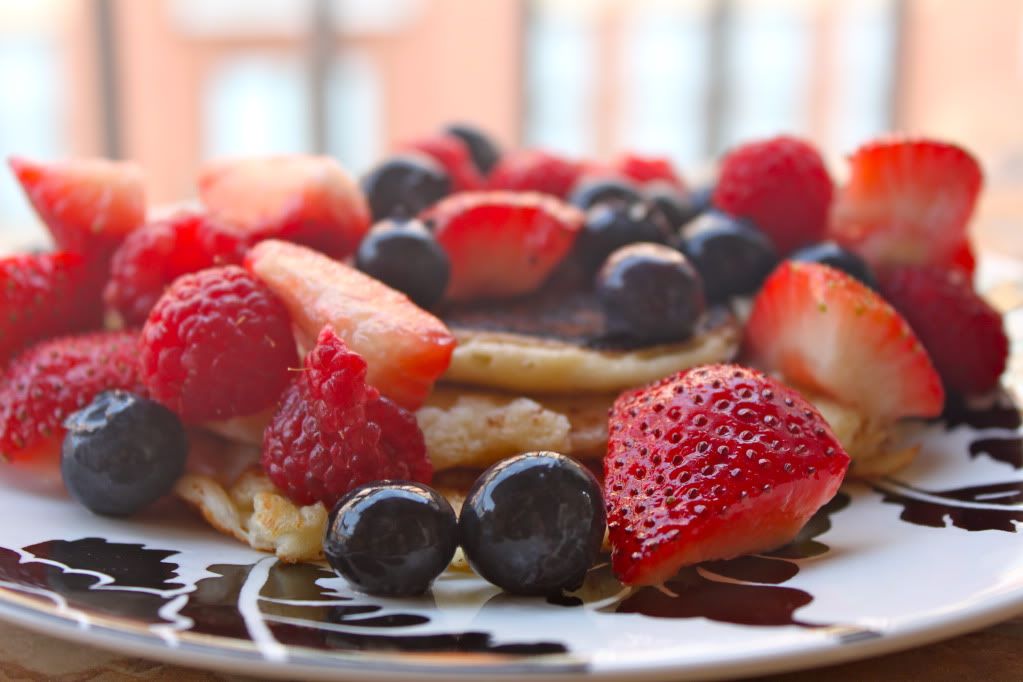 There are pancakes under all those berries, I swear!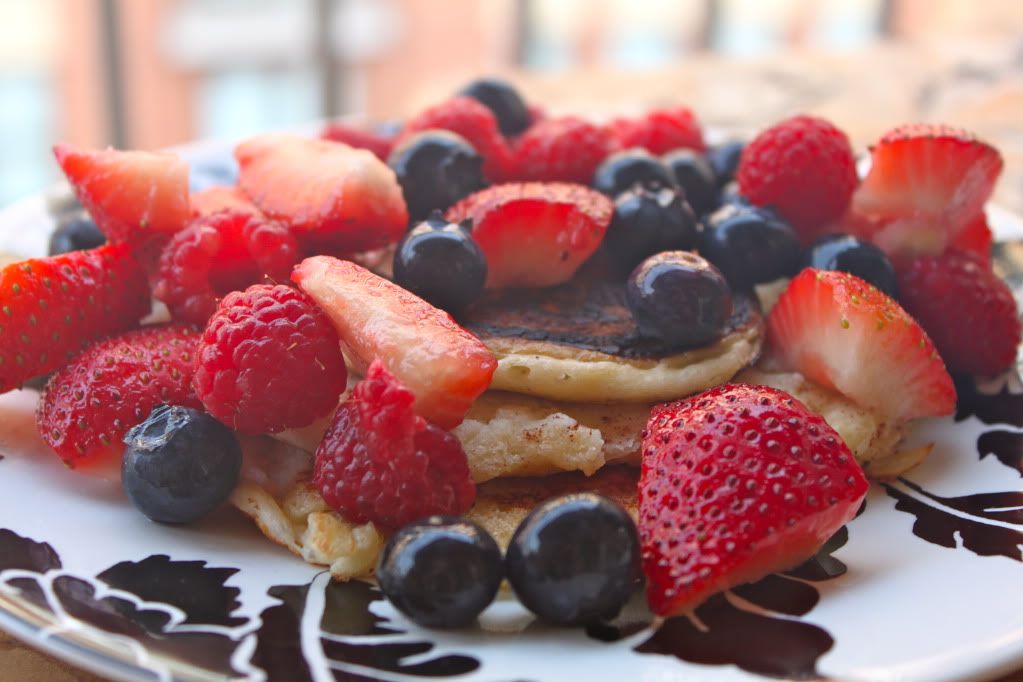 See!!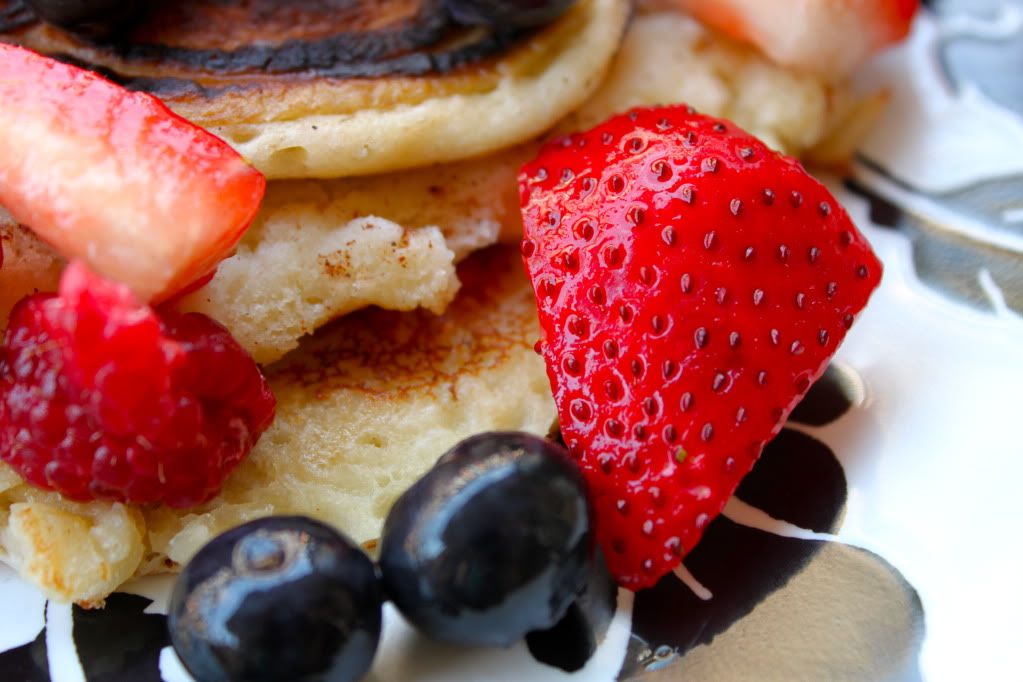 And of course, syrup.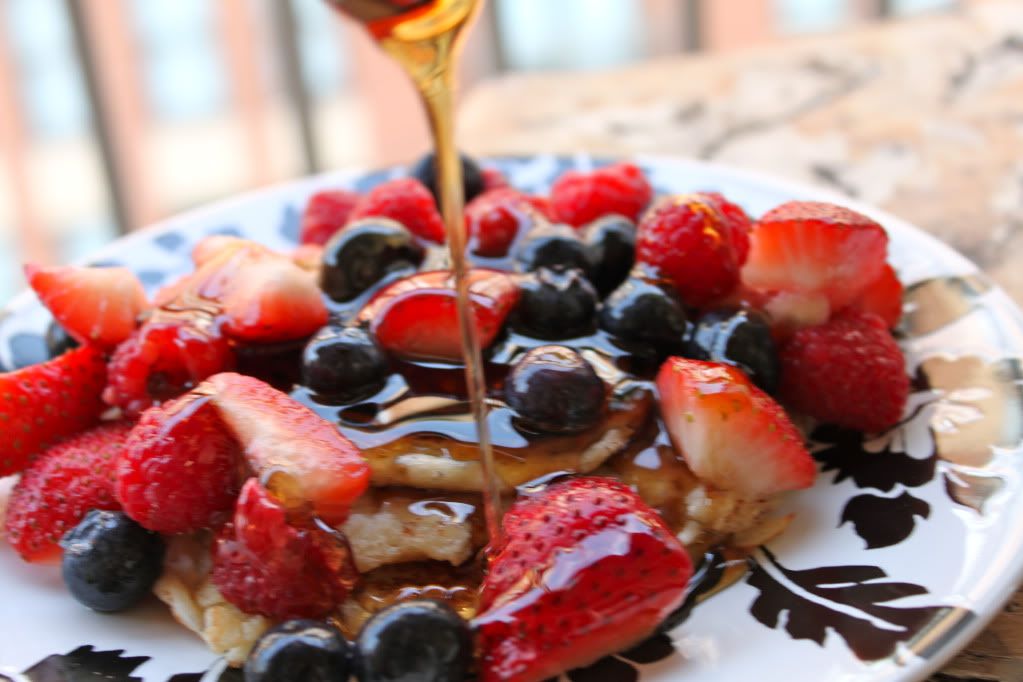 The pancakes were just as good (if not better) coming from the freezer as they were coming straight from the pan when I originally made them.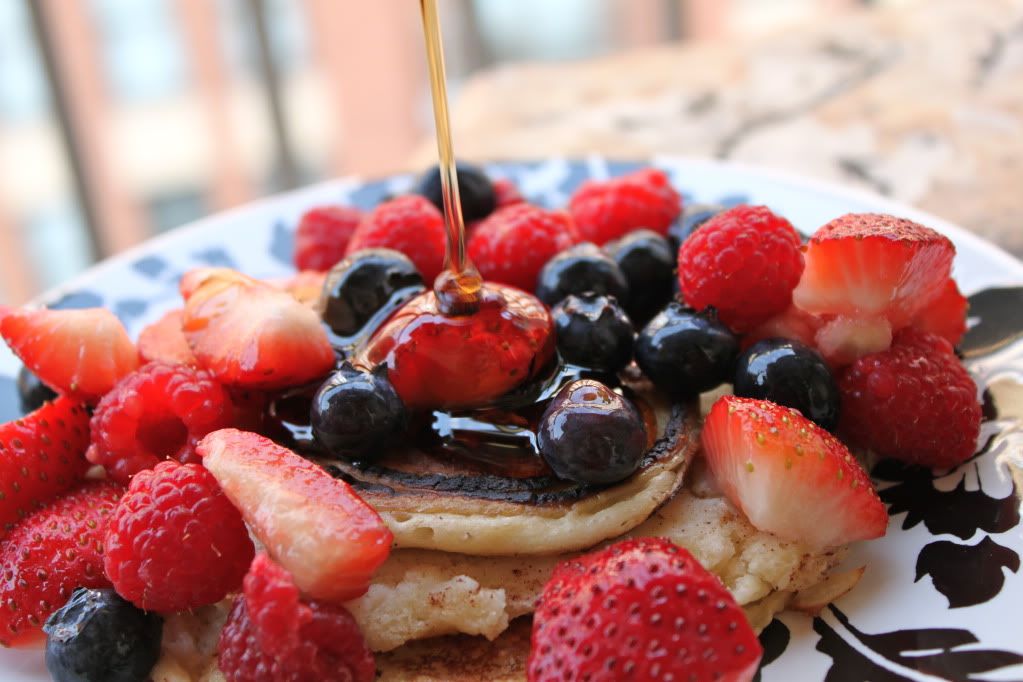 Score!!!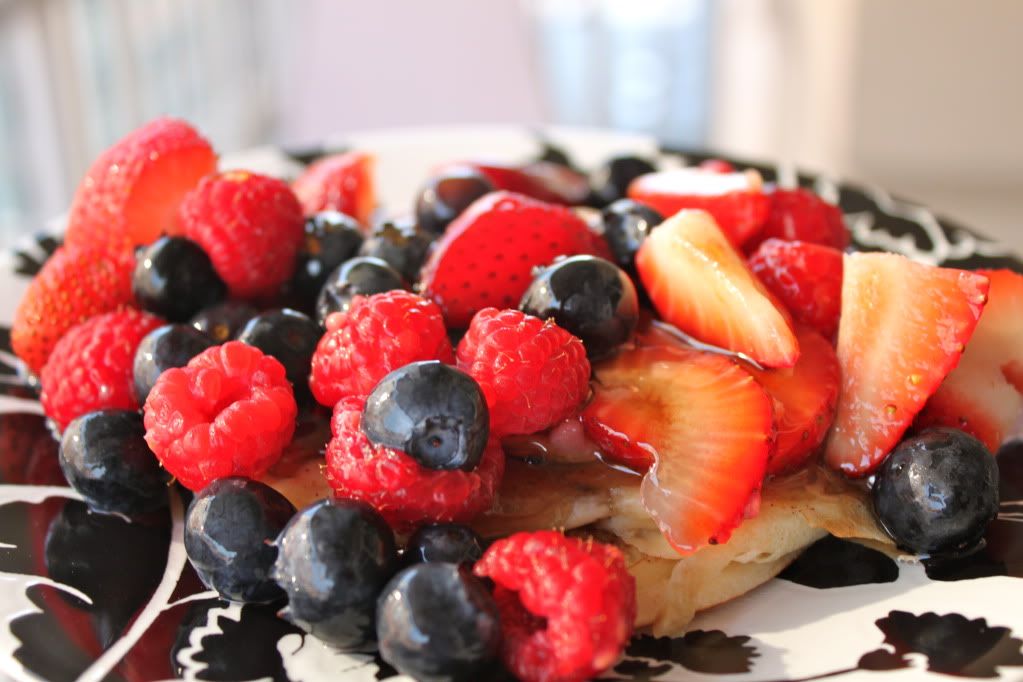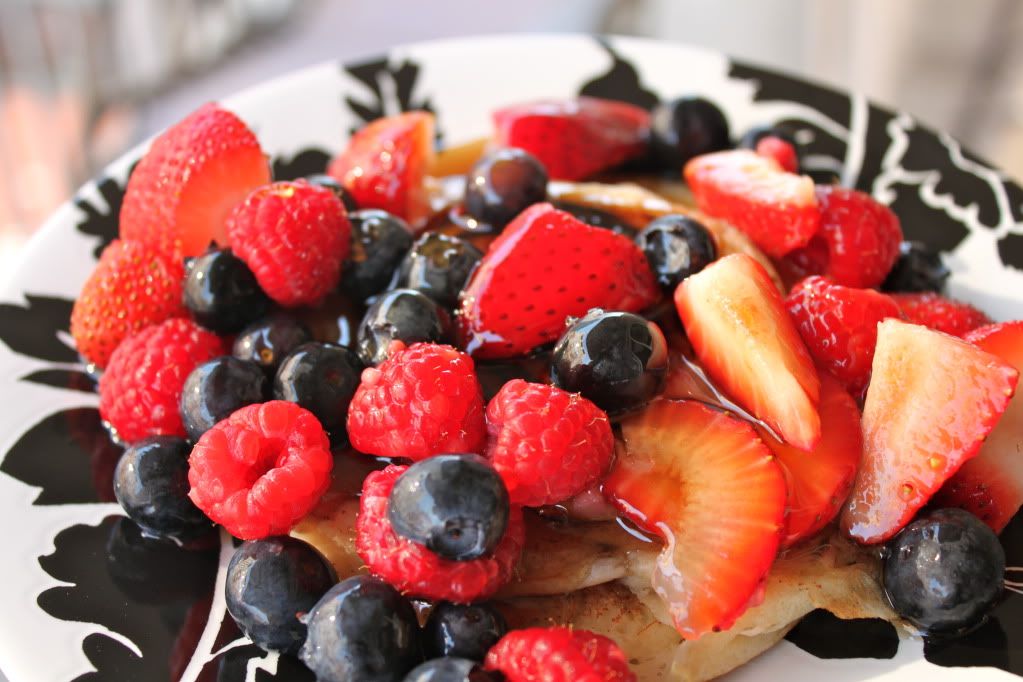 I hope everyone has a wonderful start to the new month (I got to cross off the last day in May and throw away my calendar sheet for the month – wooohooo!)
Stay cool in this crazy hot weather!
Questions:
Are you celebrating National Running Day today?  So happy I snuck those 10 minutes of running into my workout.  My legs didn't really need a break THAT badly
What is your favorite thing about starting a new month?  Mine is definitely crossing off the last day on the calendar from the month before and flipping the page.  I also like new monthly goals!