I said this weekend was a very eventful one and started to share the happenings with you this morning and now I'm back to finish off the recap. When I left off this morning, I had just finished filling you in on my afternoon and evening in D.C. with my friend, Courtney.
Now, remember my post from Saturday morning and my excitement about there only being 5 days until babies and 42 days until Brian and my wedding?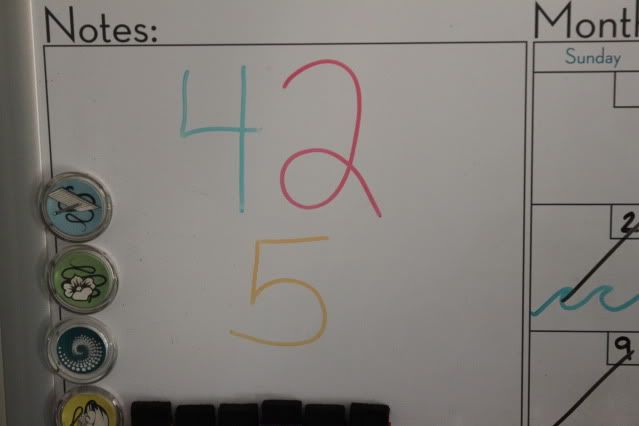 Well, my little niece and nephew must have wanted to prove me wrong! After I finished dinner with Courtney, I got a message from my sister saying that she was headed to the hospital. Originally, due to high blood pressure, they were going to keep her for 24 hours to monitor her and both babies, however, within 3 hours the word on the street had changed.
At 2:45 a.m., I awoke to a message that her c-section was possibly getting moved to early Sunday morning and within 5 minutes I was getting a phone call saying it was baby time! They were taking her into surgery within 30 minutes! I hurried to gather my things from Courtney's and head back up I-95 to Baltimore.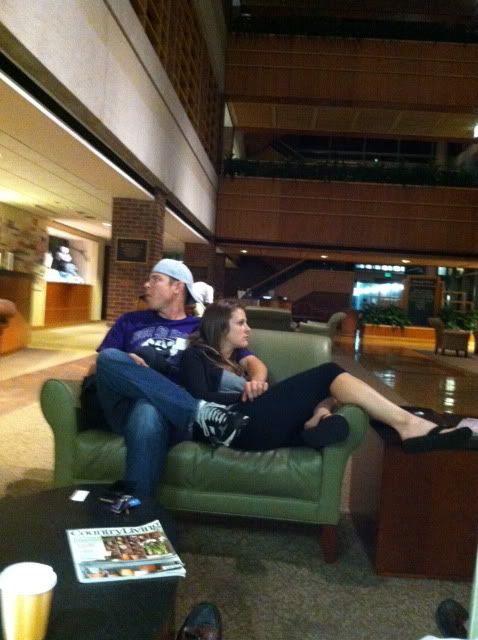 I met my parents and Brian at the hospital and within 15 minutes of getting there, we got the official word from my brother-in-law that the babies were here and they, and mom, were doing great! While Katie was in recovery, we got to head back, one at a time, to meet the new little ones and see the proud mom and dad.
Meet Noah Randolph and Grace Catherine!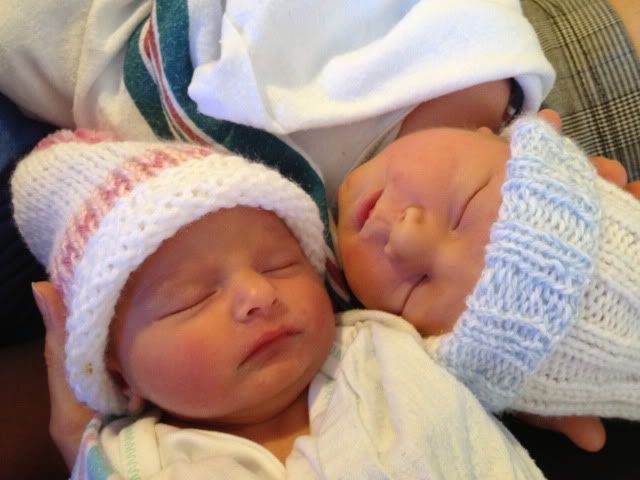 I was so excited to finally get to meet them and to find out their names, which Katie and Brian had been keeping a secret since they learned the genders of the babies.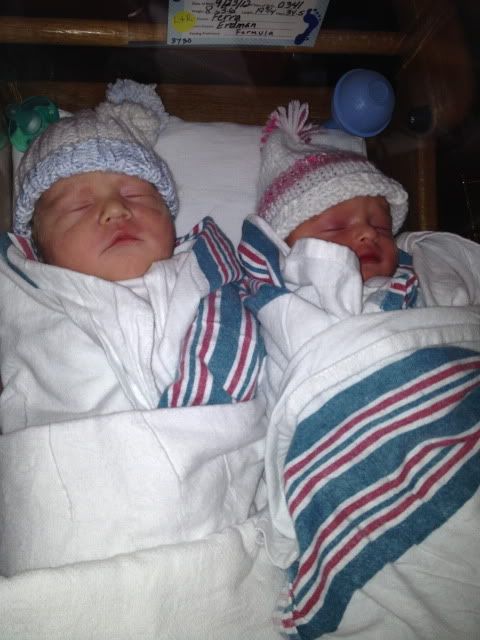 We ended up getting home from the hospital a little after 6:00 a.m. and literally face-planted into our bed for a few hours of sleep before heading back to the hospital when visiting hours started at noon. I could barely wait to get back and scoop Noah and Grace up again.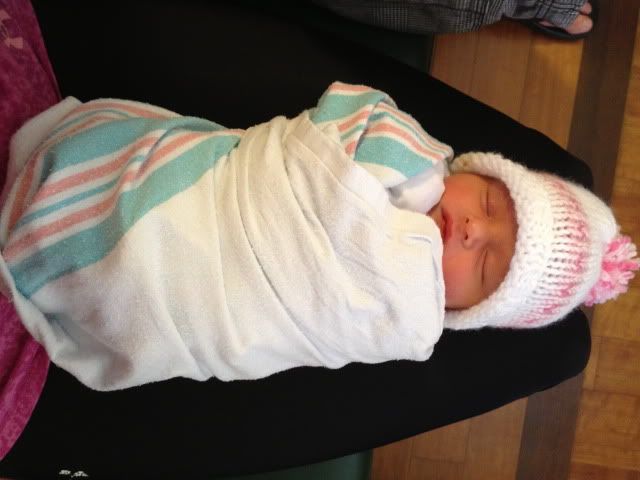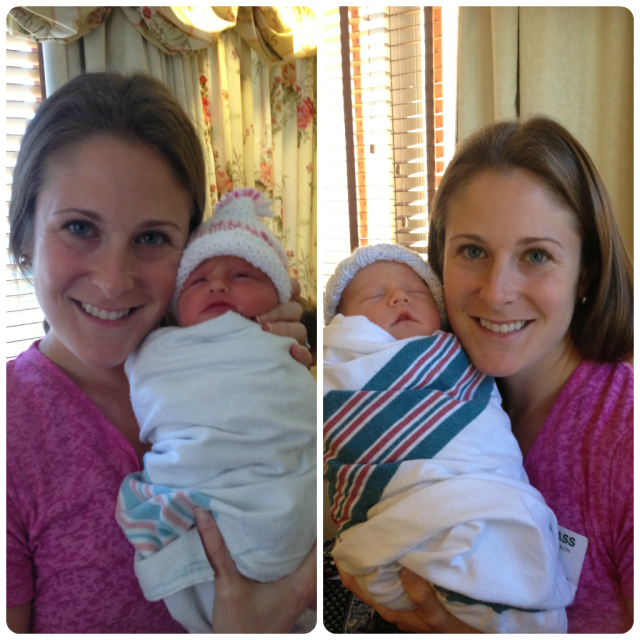 Both babies were born very healthy and were surprisingly large for twins. Noah weighed in at 8 lbs. 3 oz. and Grace at 5 lbs. 8 oz.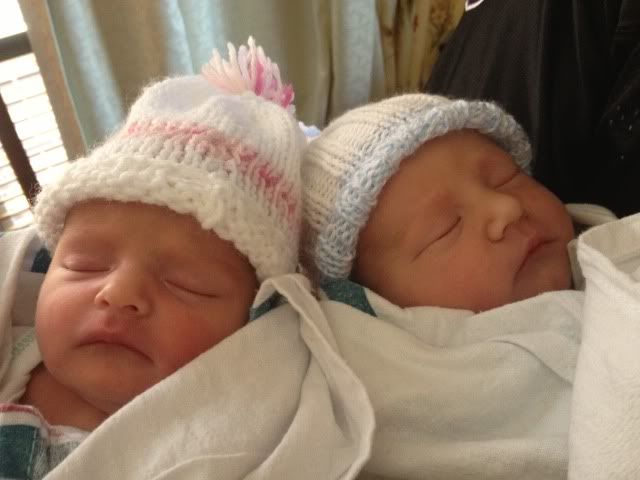 Someone was definitely dominating that belly!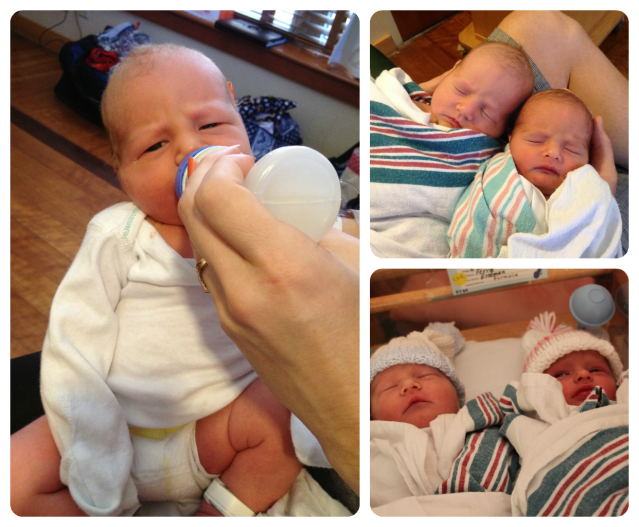 I seriously cannot get enough of either of them and already know that little Gracie and I are going to be the best of friends.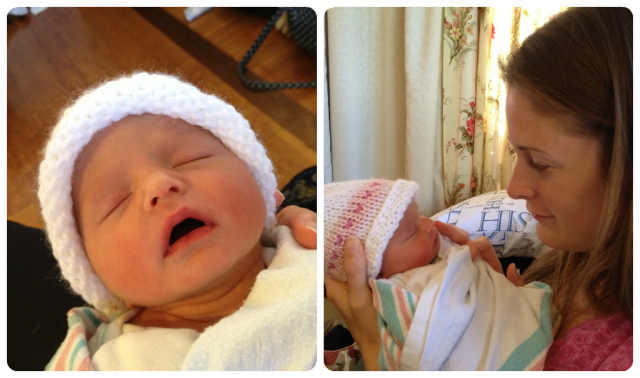 We spent almost three hours today bonding over lots of girl-talk, hiccups and sleep.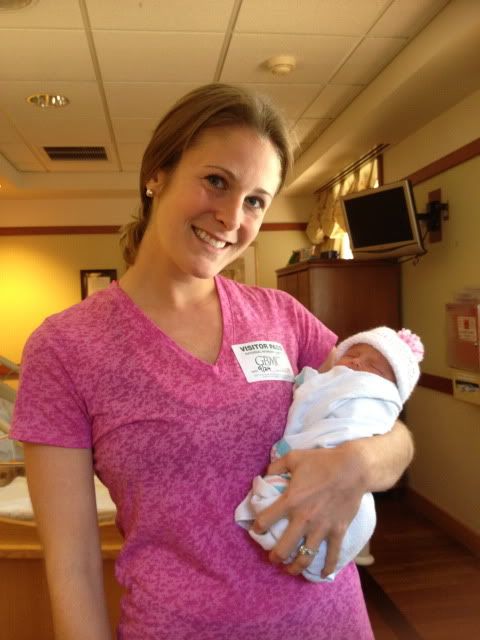 Uncle Brian doesn't play favorites but spent lots of time with little Noah since Grace is alllll mine!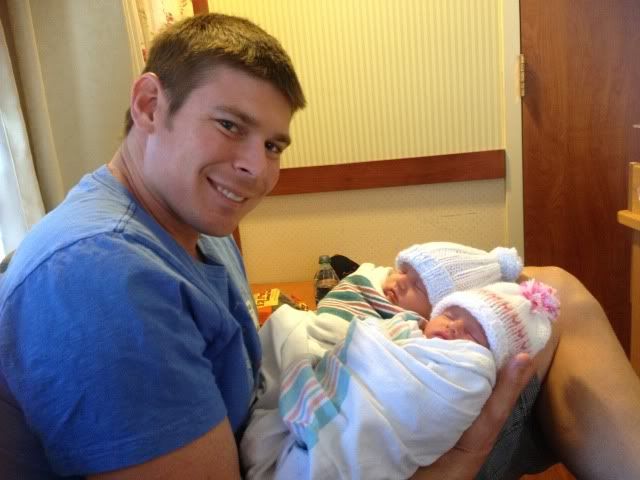 I am beyond excited for my sister and her Brian and can't wait to spend all the time that I can with the new little family.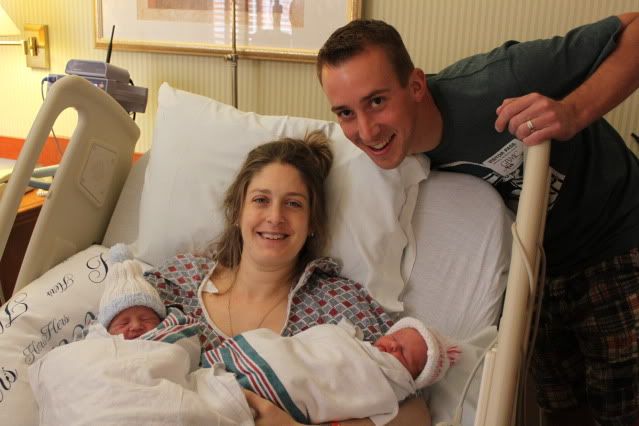 I hope you all don't mind baby overload for the next couple of days…or weeks…or months…or years!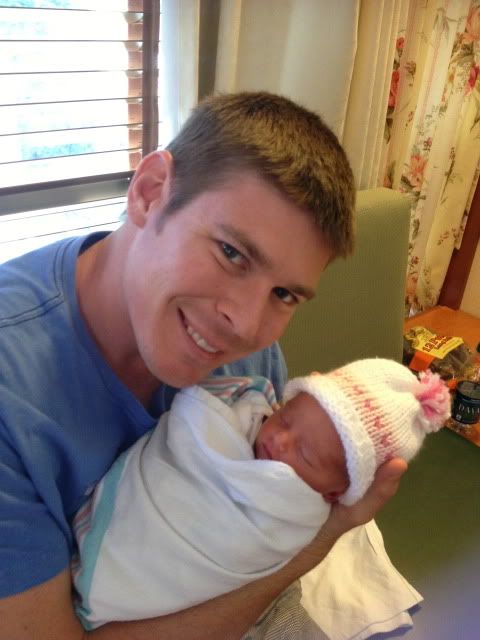 I'm in love!