Since our wedding invitations were sent out at the end of last week, response cards have been rolling in to my parents house on a consistent basis now.
It's so exciting each day when I get a group text message from my mom (Brian is also included on it) with the number of envelopes that were delivered that day.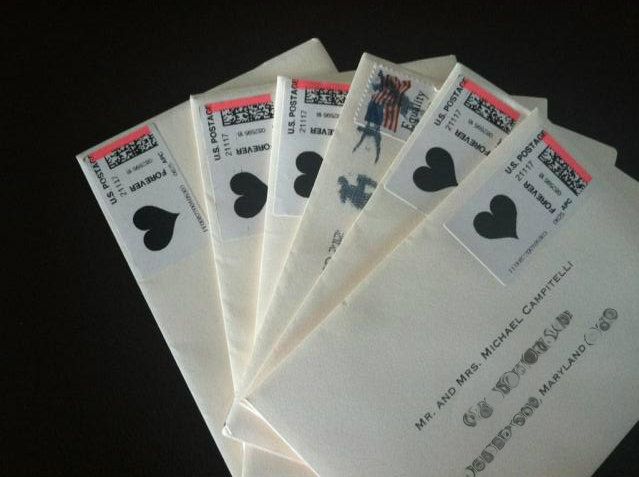 (Yes, we missed a stamp on one of the response card envelopes – dagger!)
And then, since we did a not-so-conventional response card, she sends a picture of each over email so that we can see exactly what our guests have filled their card out to say.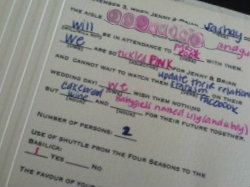 I'm so happy that we decided to go with a mad-lib version for our response cards…it keeps the mail interesting every day! Especially when we got one from our little Telli Butt!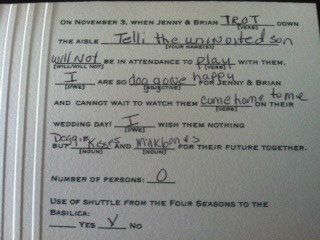 **More specifics to come on our invites and plenty of our other wedding details while we are on our honeymoon.** I have been dedicated to keeping up with posts on basically ALL of the details of the wedding but am waiting to use them to keep LER up and running while we are on our honeymoon!
So as we count down to the big day, readers, you can count down to getting all the scoop!