The afternoon was spent in the man cave and was full of football, wings and pizza with the family.
We got a little over zealous with our food order…
Fifteen minutes later, Dad came in with a crap load of food!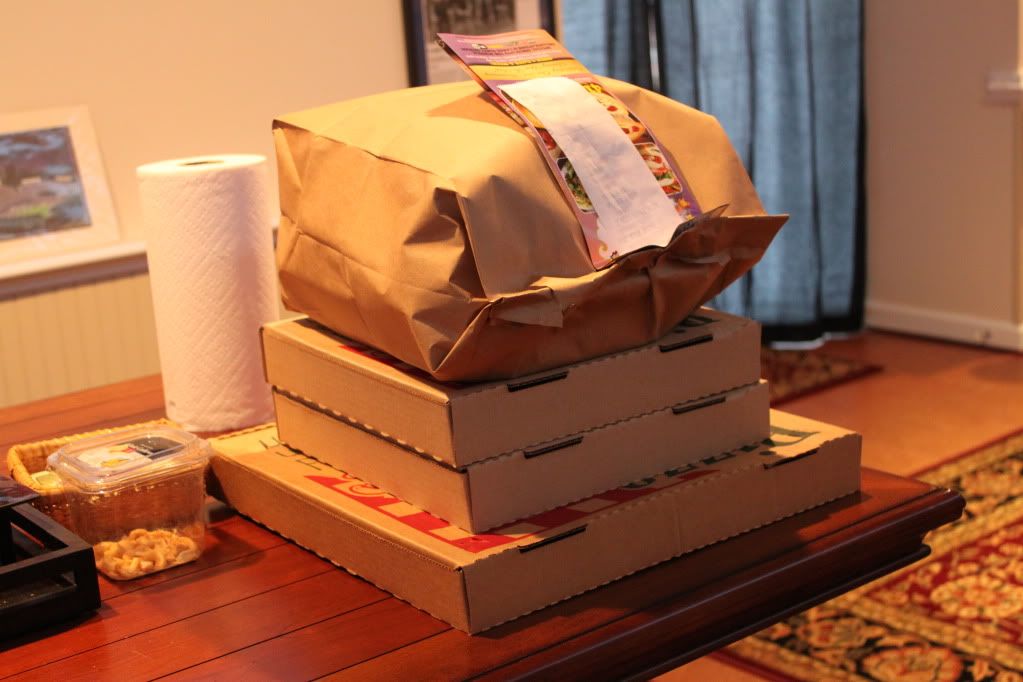 Mozzarella sticks, Honey BBQ boneless grilled wings, Old Bay wings and Blazin' Hot wings.
And three pizzas. Buffalo chicken, Hawaiian and half pepperoni-half cheese.
All for 6 people!
Don't worry though, I ate some salad too. That makes the whole meal healthy, right?!
Now it's tailgate time – time to break out the warm clothes and beer!!!
Here we go Ravens!!!!
Question:
What is your ultimate football food?  For tailgating, I like burgers or hotdogs and chips/veggies and dip/hummus.  For at home watching, definitely wings and pizza!