My night was complete last night come 1230 when Brian made it to Baltimore! Granted I was thrilled to see him, it still only took about ten minutes from the time he was settled in until I crashed. I'm just not a late night girl these days!
Even with being up really late for me, I was still up and out of bed for an early morning run.
Workout
This morning's training called for a 30 minute run and that's just what I did.
I headed out of my place and towards Patterson Park to get some hills in my run as well.
Once I reached the parked I ran up one hill and turned to corner to run down another before turning around and reversing it, up the second and down the first before heading back home.
I knew I was going to have to get on the road early this morning thanks to Grand Prix road closures and traffic so I put a little pep in my step and hustled to get showered and ready for work.
Breakfast
Breakfast had to be a quick one as well so I went with a favorite that takes no time at all.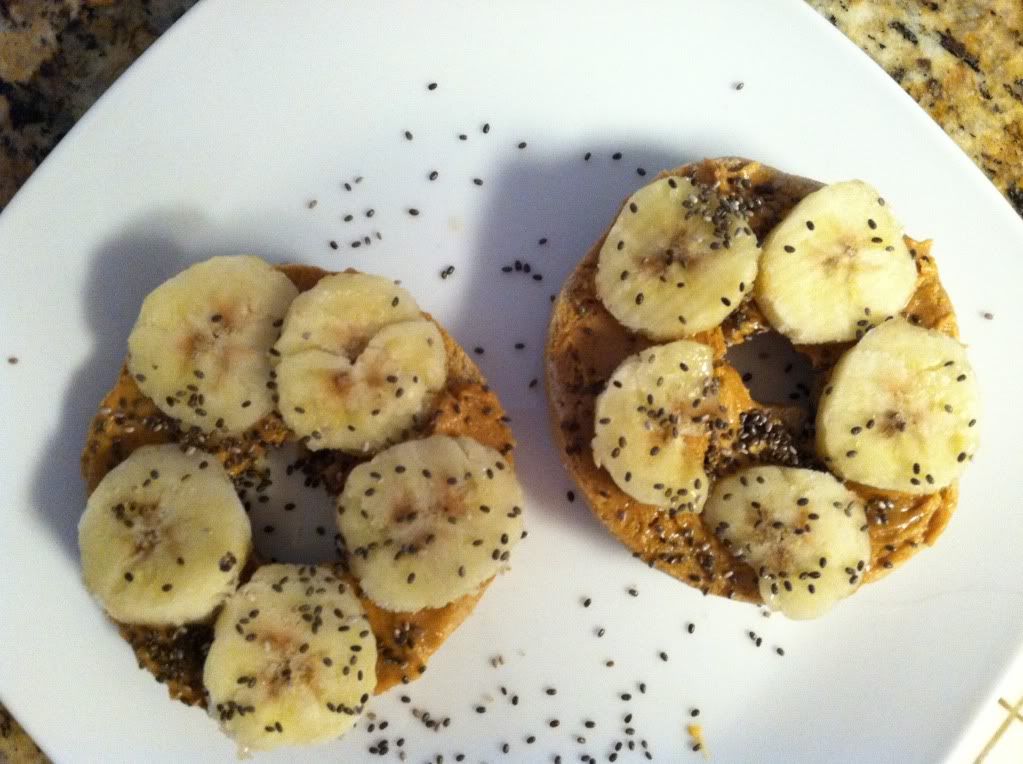 Cinnamon Alternative bagel with maple peanut butter, frozen banana slices and chia seeds.
Then it was time to hit the road.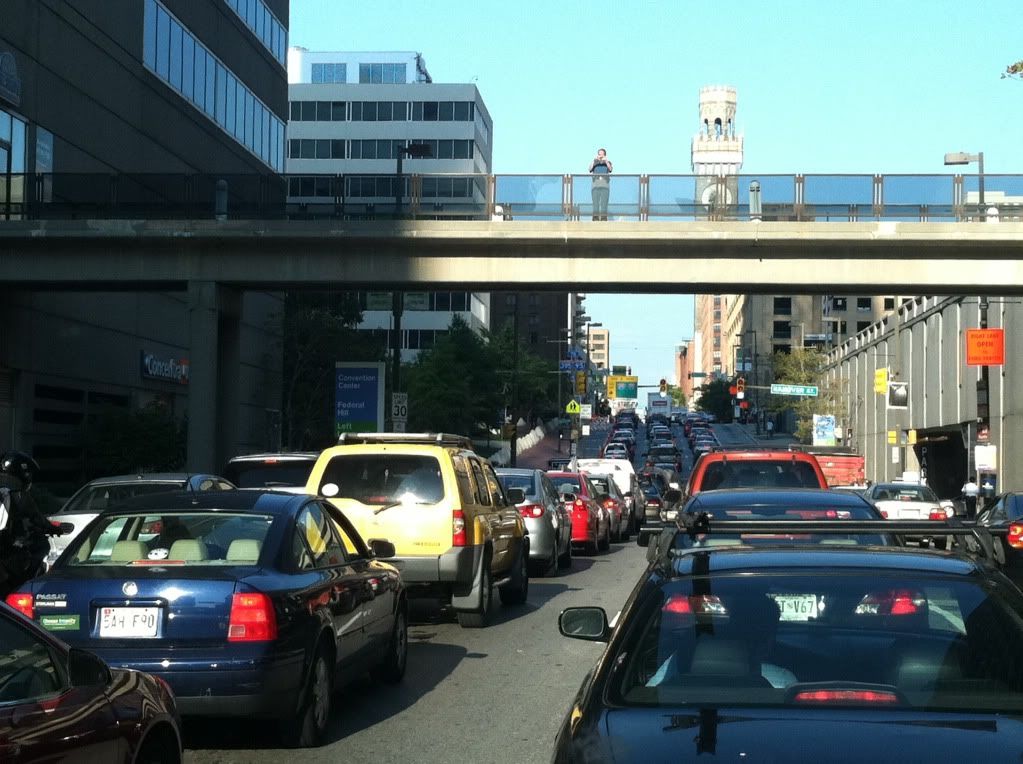 Yes, this road.
Good thing I was in a hurry to go NOWHERE!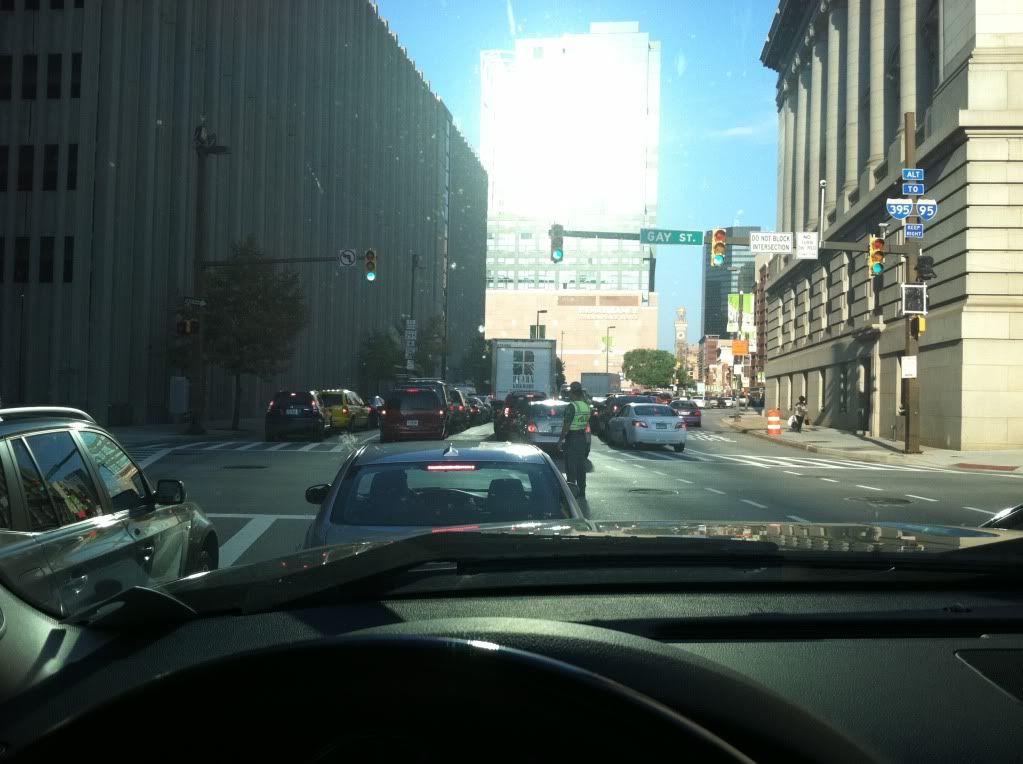 I live a little over a mile from my office and it took me two hours to get to work. Thank God our office is closed tomorrow and I'm skipping town for the weekend! Brutal!!
Question:
Do you get frustrated in traffic? I usually get annoyed and angry in traffic but today there was no reason to get upset, I wasn't going anywhere so why get worked up? Plus, I mean I was only missing out on time at the office!
Just kidding – day event today so I was supposed to be in early and ended up rushing around crazy once I did make it!