We made it back home to Baltimore in one piece! We did the 21 hour drive straight through and at times I thought both of our sanity was touch and go! Originally we had planned to pack up the car on Monday night and start our drive home on Tuesday morning, however, after we had our bags packed and the apartment cleaned, we were too antsy to wait any longer to leave.
We loaded the car to the brim, leaving only room for Telli to lounge around for the ride, and headed on our way around 3:30 p.m. on Monday afternoon.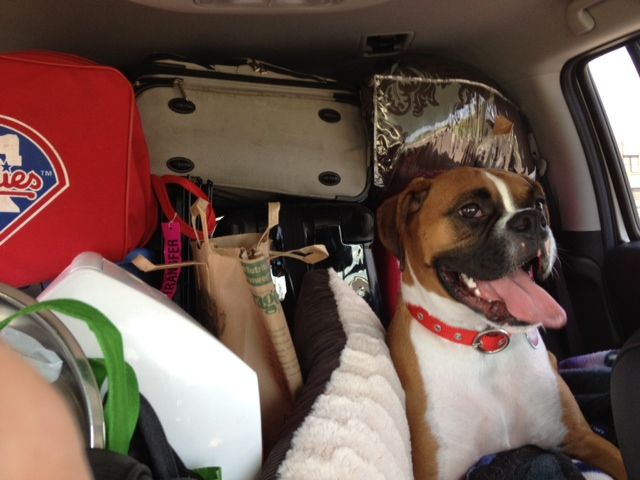 The drive started off nice with scenic views through the rest of Oklahoma, Kansas and Missouri.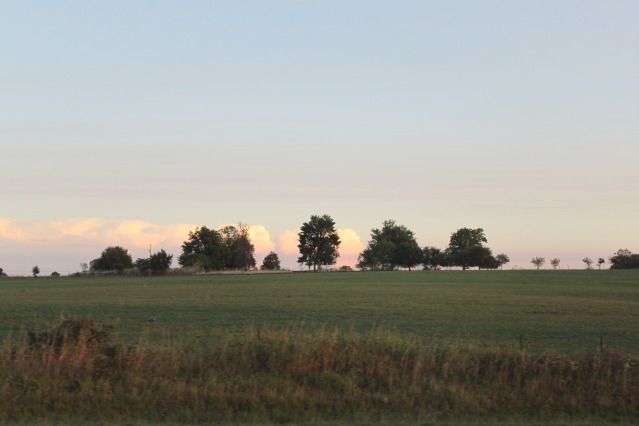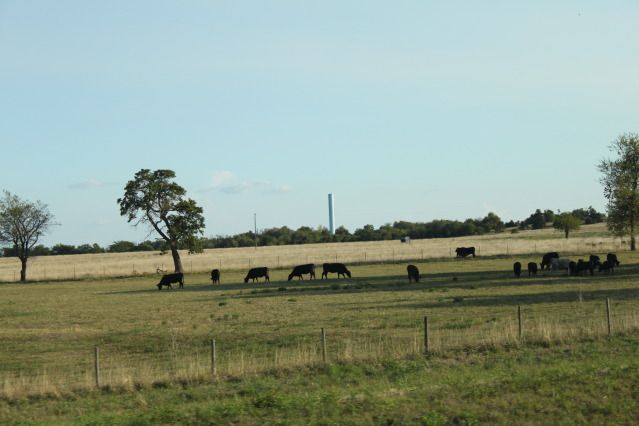 We really didn't need to enter Kansas but since we so close I wanted to add another state to our travels so we stopped for gas on the border.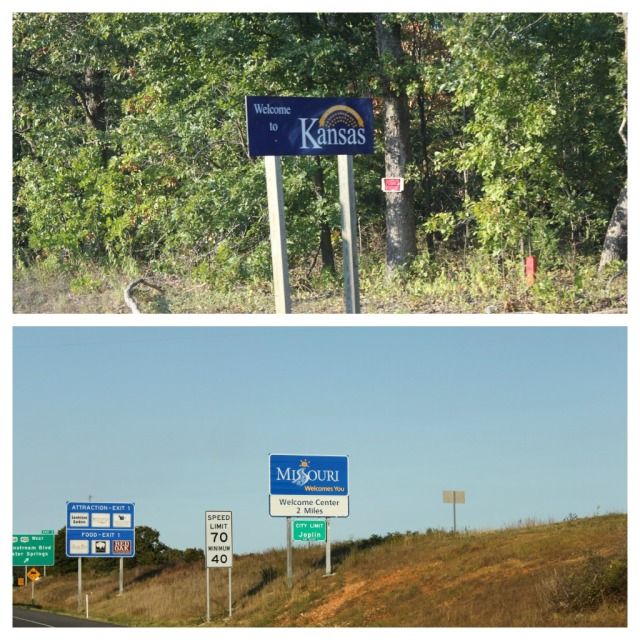 The first hours of the trip flew by, just us and the open road.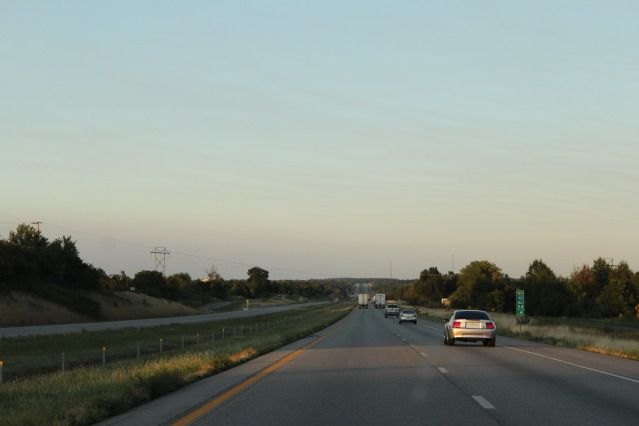 Somewhere in the middle of Missouri, we enjoyed a beautiful sunset…
…with Brian still driving and me just hanging out in the passenger seat.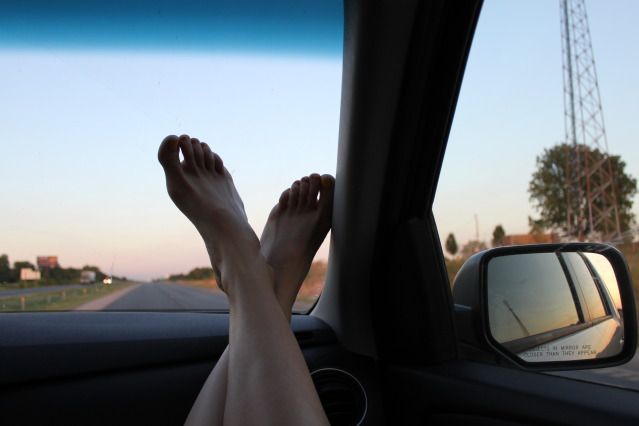 However, somewhere around the 800 mile mark into the trip, things started to get a little rough. Brian needed a driving break, so I took over while he got in some shut-eye. I had a little nap prior to driving but was still struggling through the next 200 miles behind the wheel!
I started to compare it to a half marathon – the first 8 miles are always a piece of cake for me. This compared nicely to the early miles of our trip. I was resting comfortably as we were cutting out a chunk of our travel.
Then race miles 8 and 9, or roadtrip miles 800-1000, were upon us and I had to force myself to focus and push through the toughest stretch! By the time we reached 1000 miles, Brian was rested and took over the driving again. He was a true champ and rallied for the last 350 miles of the drive!
Again – parallel to a half-marathon for me, for miles 1000-1250 I had more energy and determination to stick it out until our arrival back in the Baltimore, the finish line, but was still running low on gas.
By the time we were down to our last 50 miles, we both were just watching the mileage in a daze, anxious for those last few to finally be upon us.  It was like that last .10 of a half marathon – dig deep and push it out!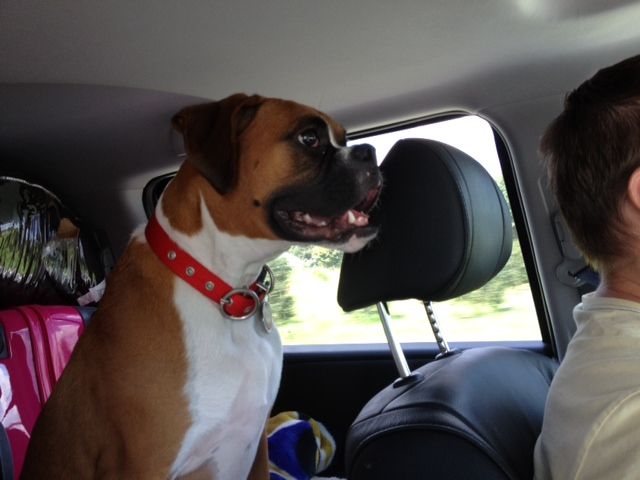 Someone else was beyond excited too when he could start to recognize things around us and knew we were close to home!
We finally made it to our house around 1:00 p.m. yesterday. We unloaded the car, sent Telli to my parents house and crashed hard. What a drive! We were so happy it was over and so happy to be home but could barely keep our eyes open!
After a long nap yesterday and a full night of sleep, we were able to wake up today refreshed. We unpacked all of our things, got the house back into order and are now ready for a low-key night and some beach packing – hitting the road again tomorrow morning!
Question:
What is your longest straight-through road trip?