These upcoming honeymoon recap posts are way overdue but I wanted to be sure to give them the extra detail that they deserve. Waiting until I had adequate time to sit down and write was a must and it just so happens that plenty of downtime in Florida equals that ideal situation. So get ready for a look inside St. Lucia – just in time to make us all want that summer sun even more!
Sandals Grande St. Lucian
The first resort that we stayed at during our 12 day honeymoon was Sandals Grande St. Lucian.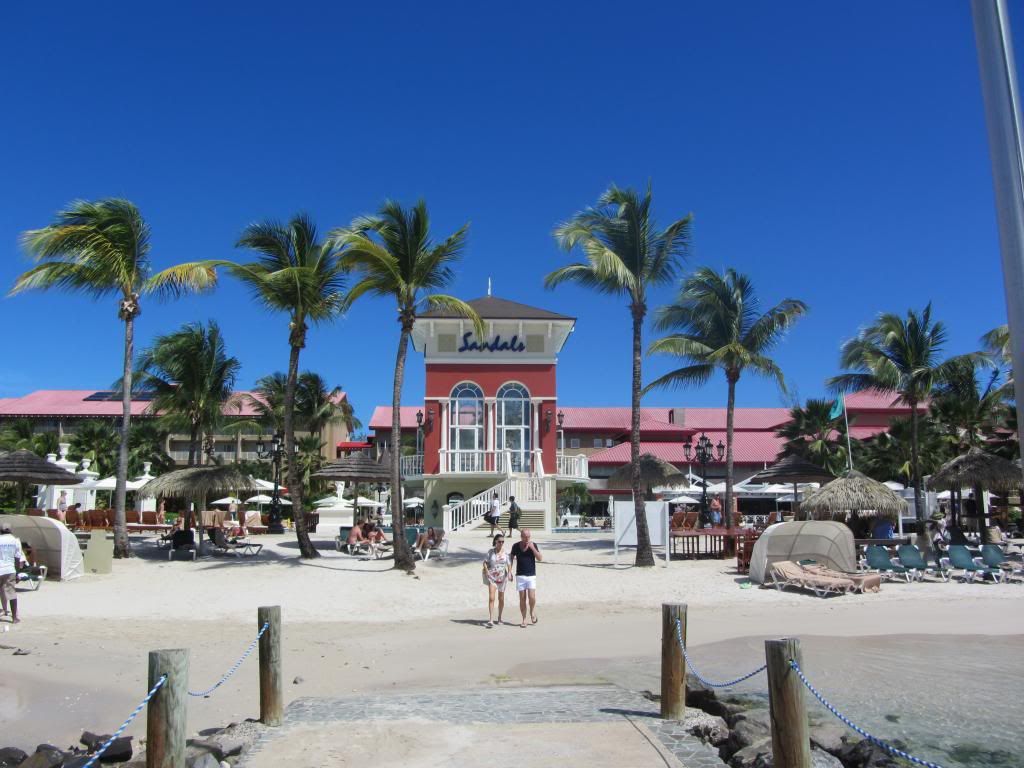 The resort is located on the North end of the island and has a wonderful view of (and access to) Pigeon Island, a historical site that is home to Fort Rodney, a British fort from the 18th century, and plenty of hiking trails and wonderful views.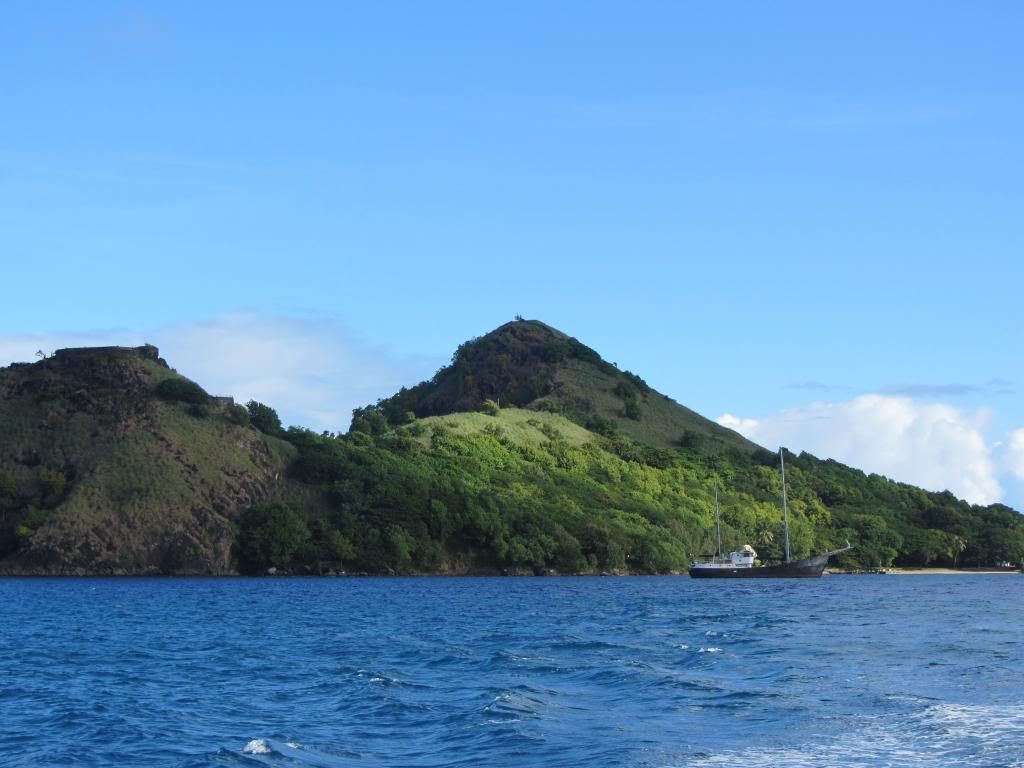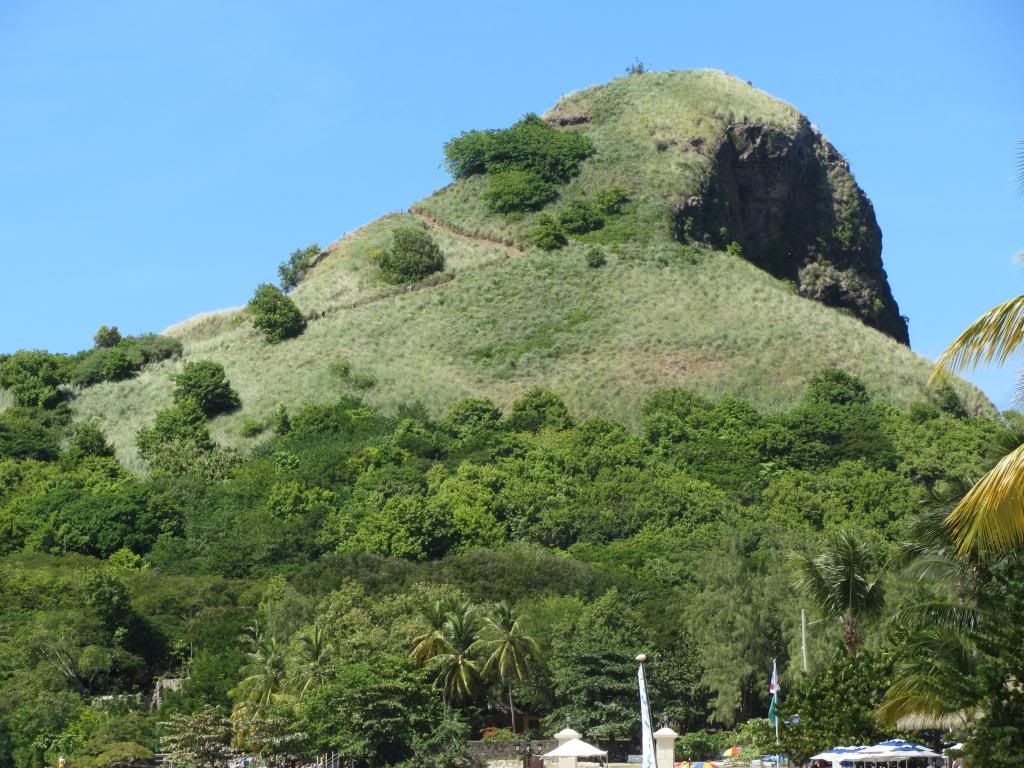 Our transportation from the airport to the Grande, was arranged by our travel company (we used the travel company that is complementary with our American Express Platinum membership) and our driver, Aaron, made sure that we felt right at home from the start.
He stopped to give us a taste of fresh St. Lucian beer, Piton, and for us to take in the views of the island along our drive to up North.
Once we arrived at the resort, we were greeted by one of our two butlers for the stay. Amos gave us a tour of the resort, while filling us in on the details, and then escorted us to our private cabana.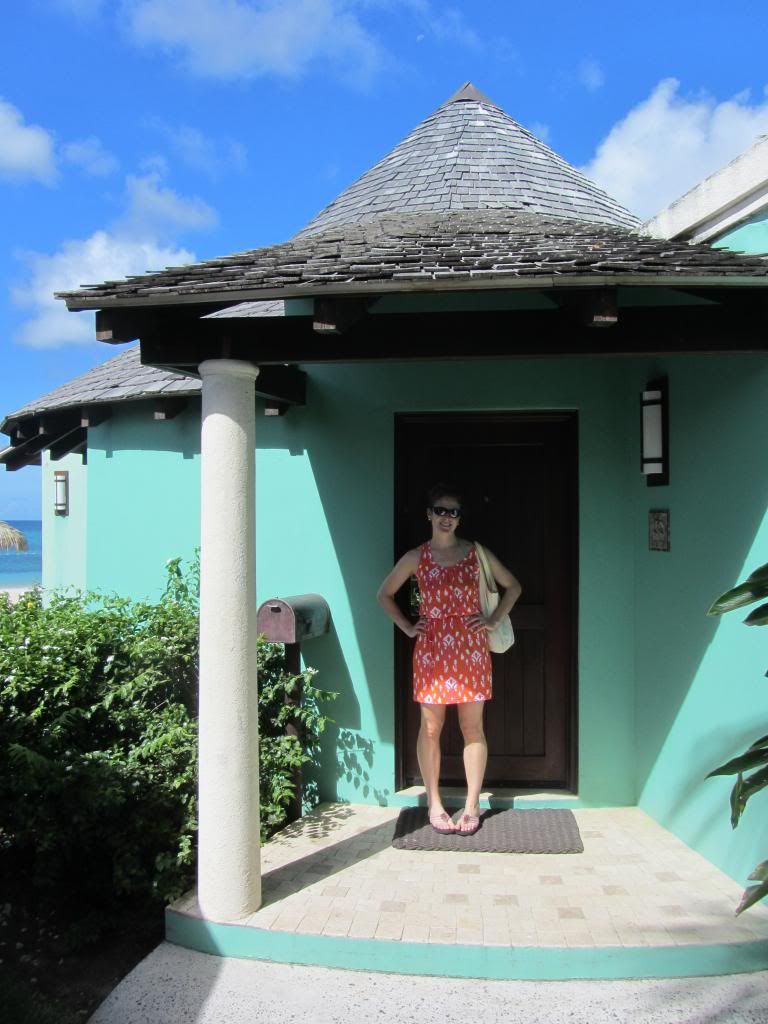 Inside the cabana, he showed us our customized schedule for the week and gave us our phone, which put the butlers only a push of the button away from 7 a.m. until 7 p.m. on a daily basis.
Throughout the trip, they were ever leaving daily surprises in our room, reserving poolside chairs and beach cabanas for us, bringing us drinks and coolers to our relaxation location of choice and even surprising us with afternoon snacks. They were awesome!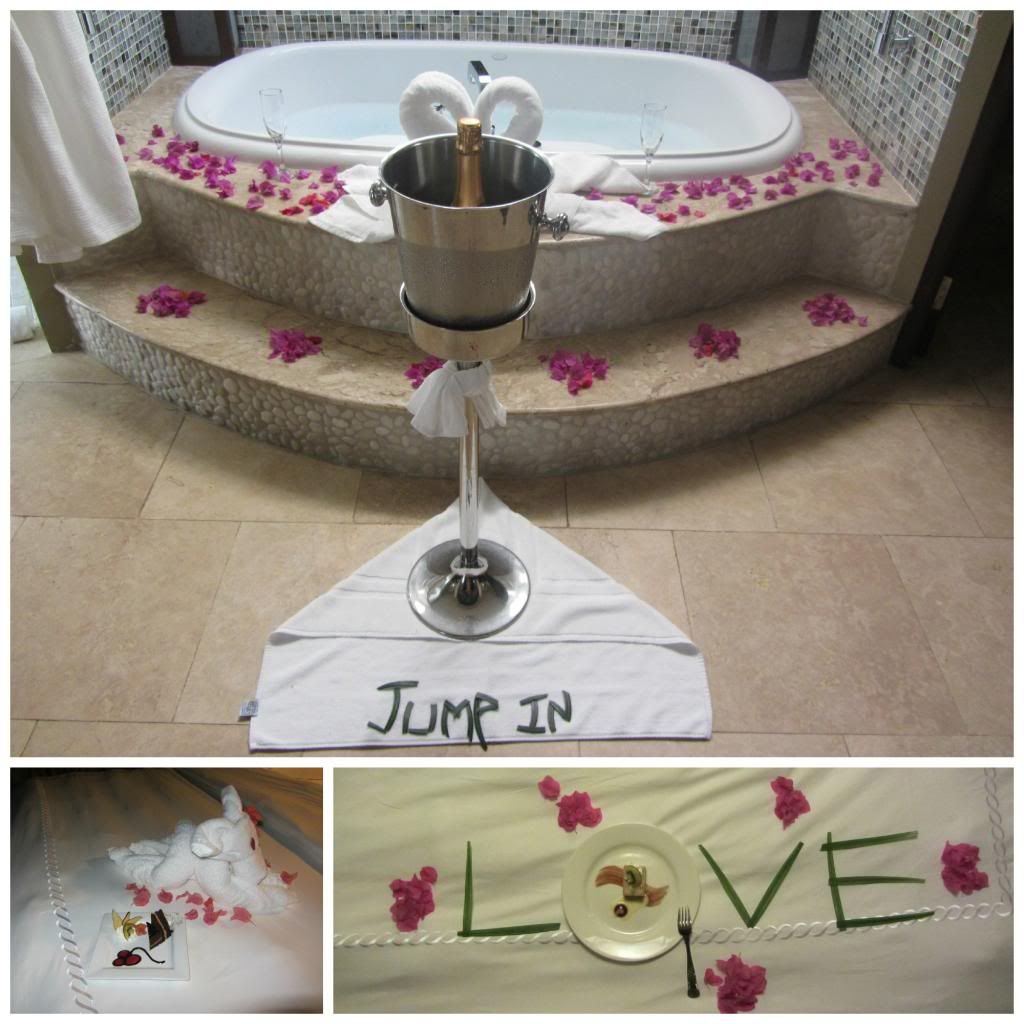 Amos had taken the time, prior to our arrival, to make dinner reservations for us at the restaurants at the resort that required them, but he assured us that if we wanted to change nights or restaurants to simply let him know and he would see to it.
The cabana was gigantic with a huge king-sized bed in the middle of the room, a sitting area, two large vanity areas, a jacuzzi tub, indoor shower and bathroom.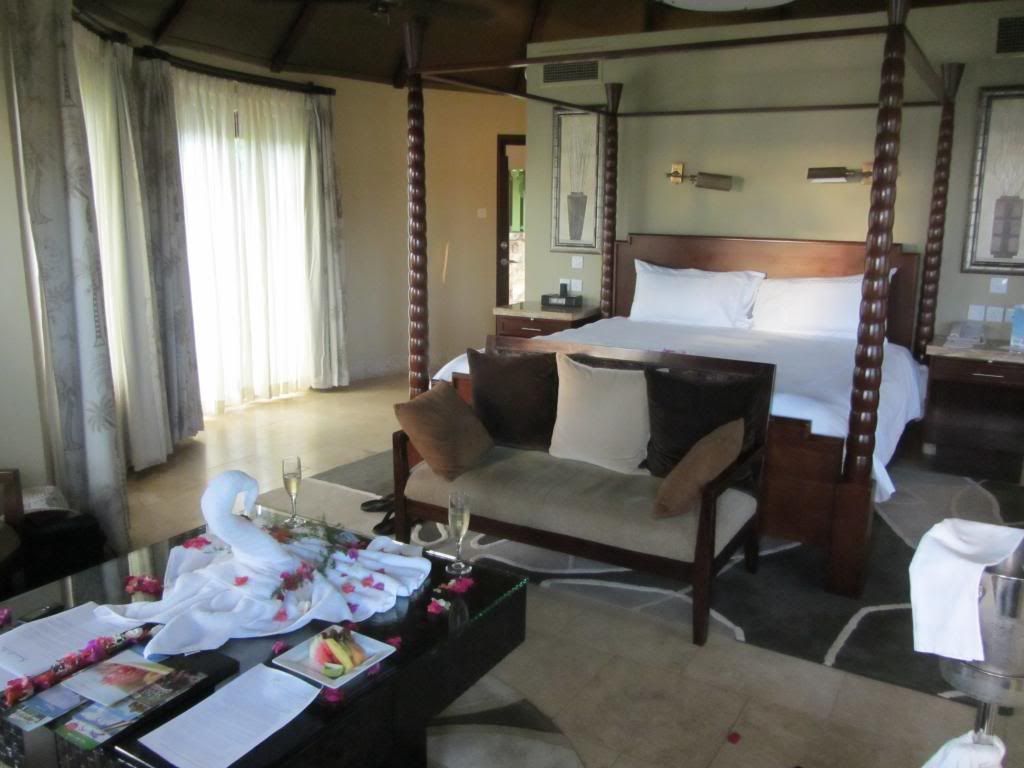 The indoor shower opened to our outdoor shower and around the corner from there was the rest of our private outdoor area – A hot tub, private pool and lounge chairs and direct beach access.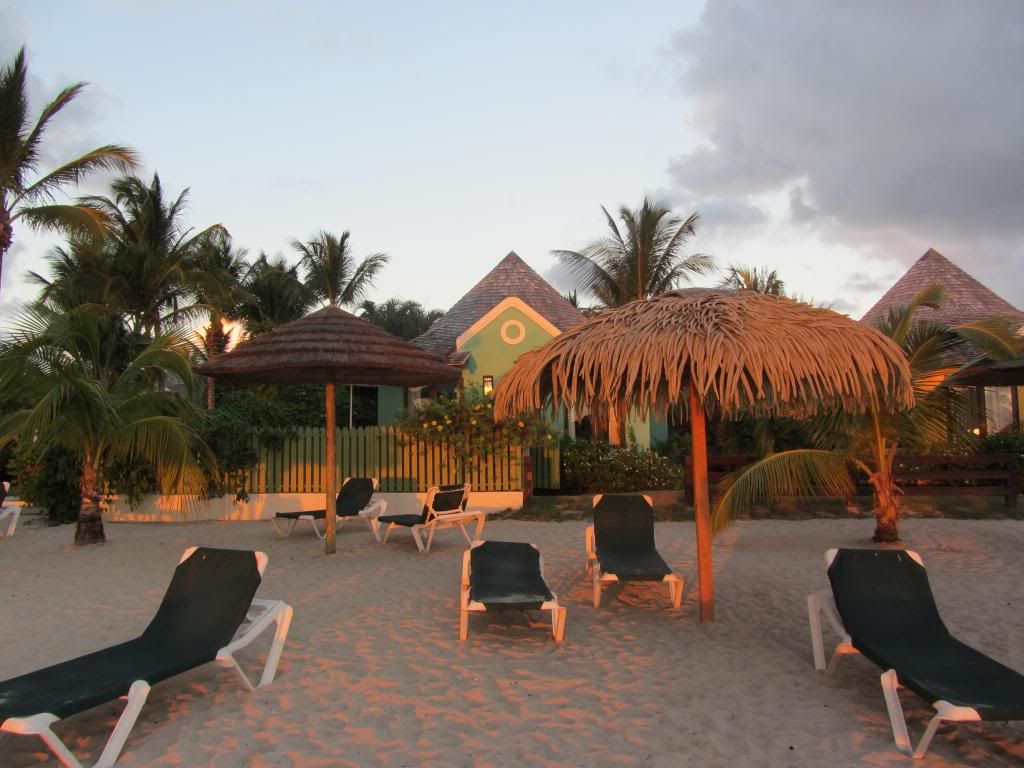 The view from the beach was amazing! We arrived just in time to enjoy our first sunset on the island.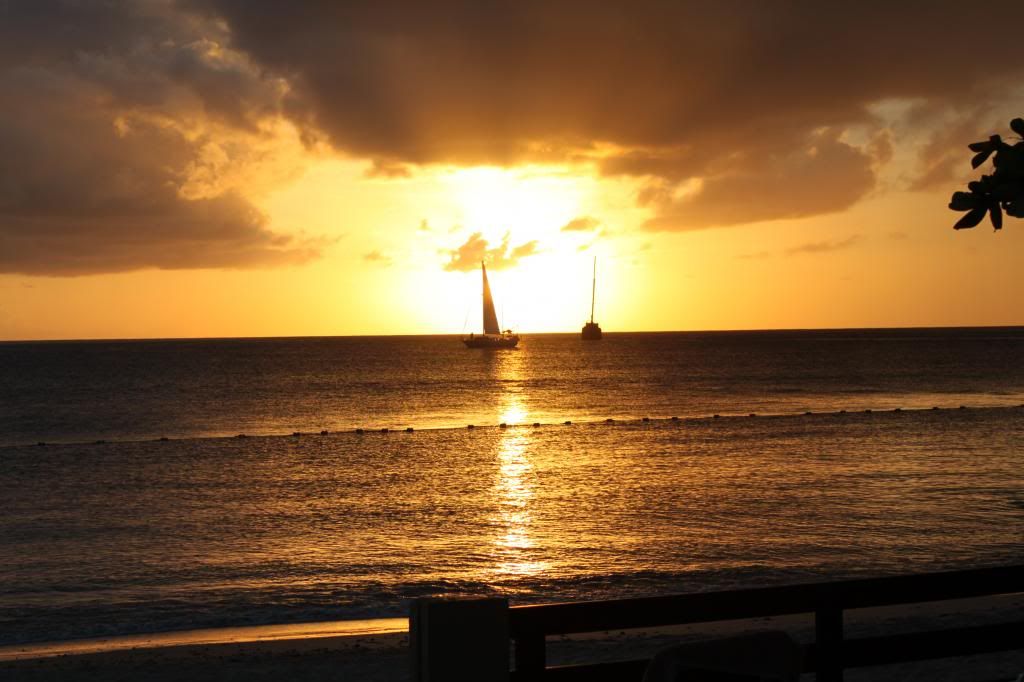 Unfortunately, our luggage did not make our connecting flight to St. Lucia, so for the first night we laid low, ordered room service and enjoyed finally being able to relax after the crazy wedding weekend that we had just experienced.
Luckily for us, there was a resort shop that offered the necessities that we needed while we waited for our luggage and we were able to experience what the Grande had to offer starting our first morning in St. Lucia.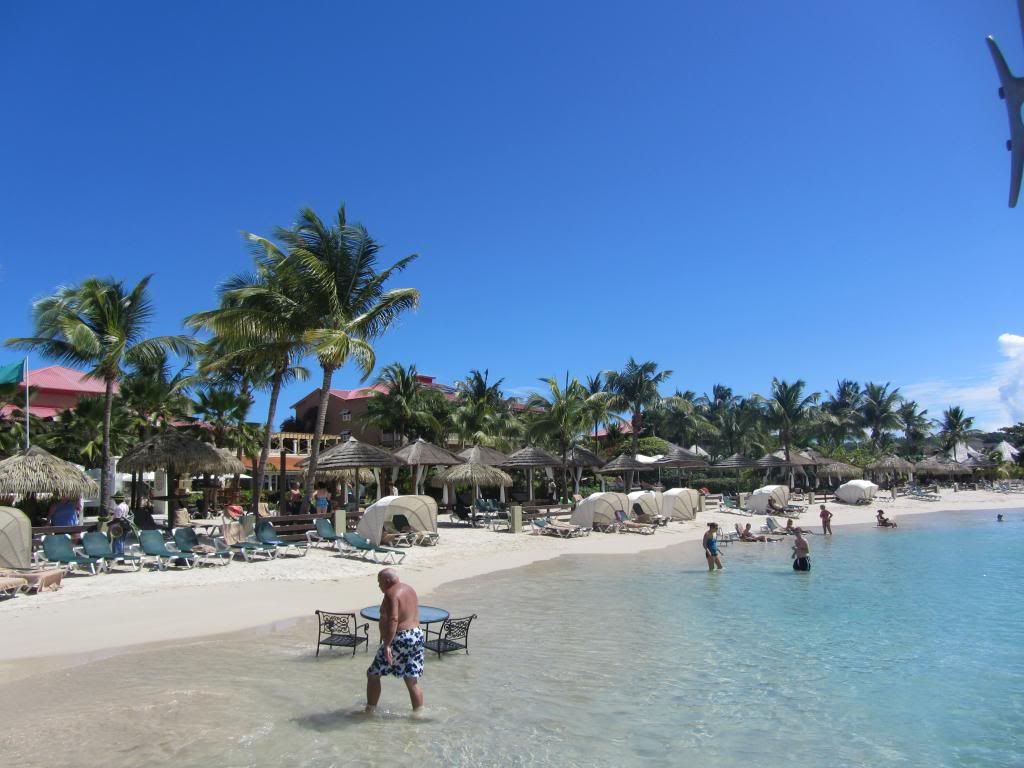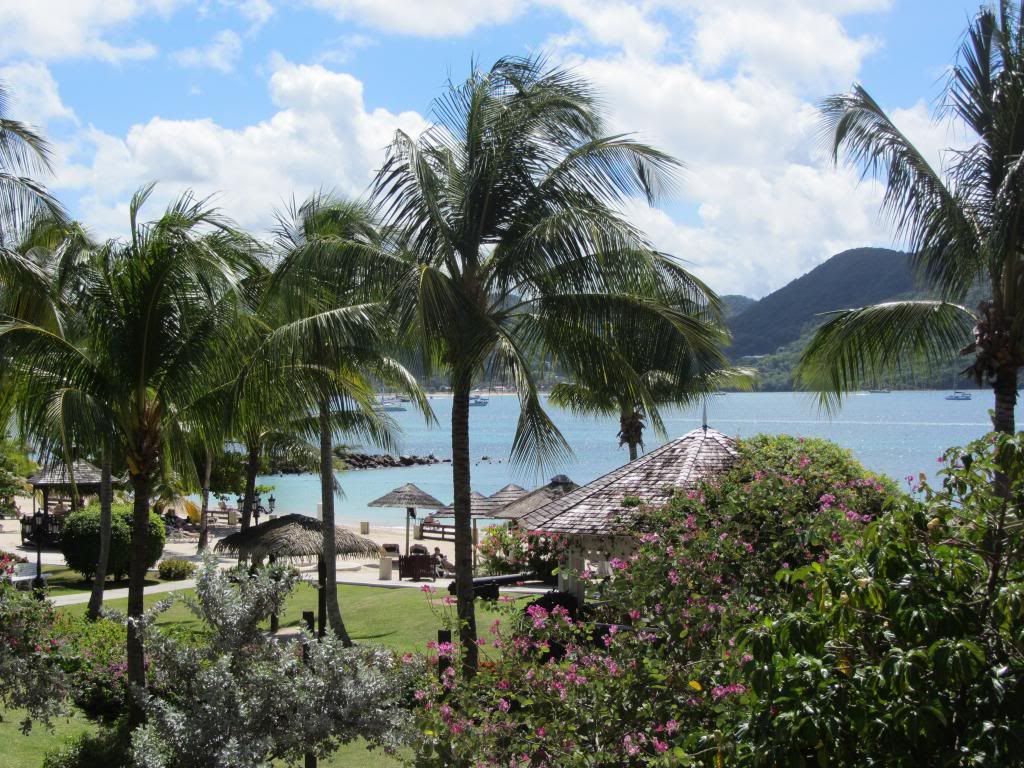 First things first, we read through what excursions were offered from the resort, besides the inclusive water sports on the beach, and worked with Amos to book different ones throughout our stay (separate posts on each excursion will follow).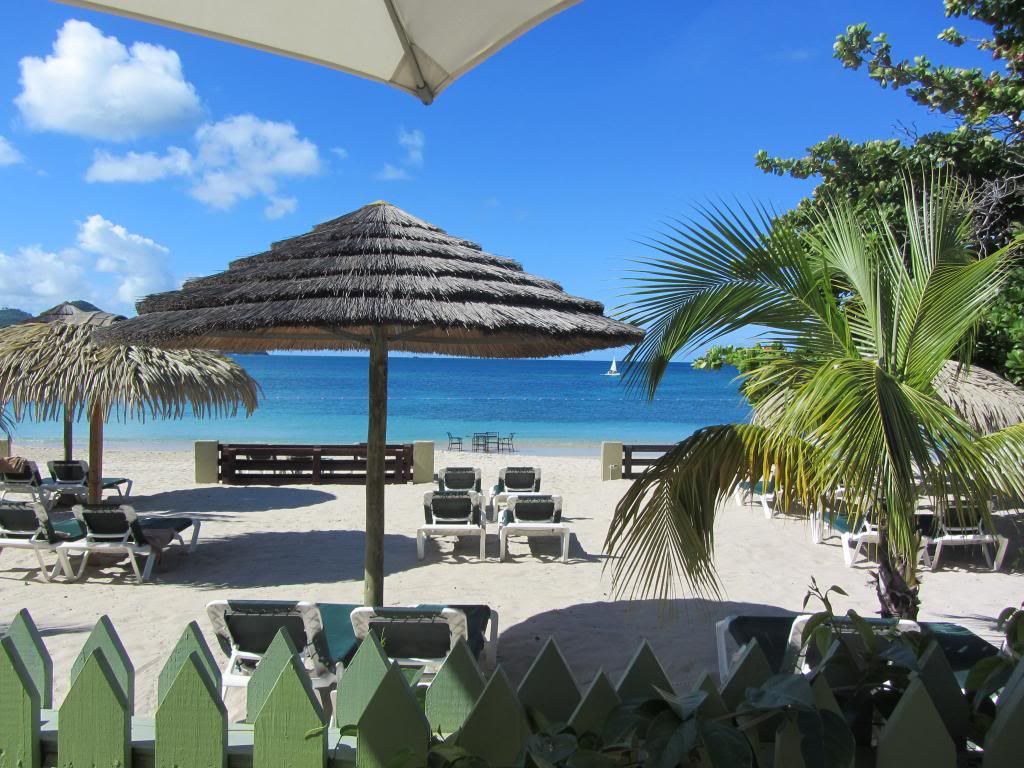 After that, the time spent at Sandal's that wasn't occupied with excursions was spent taking advantage of the pools and beach.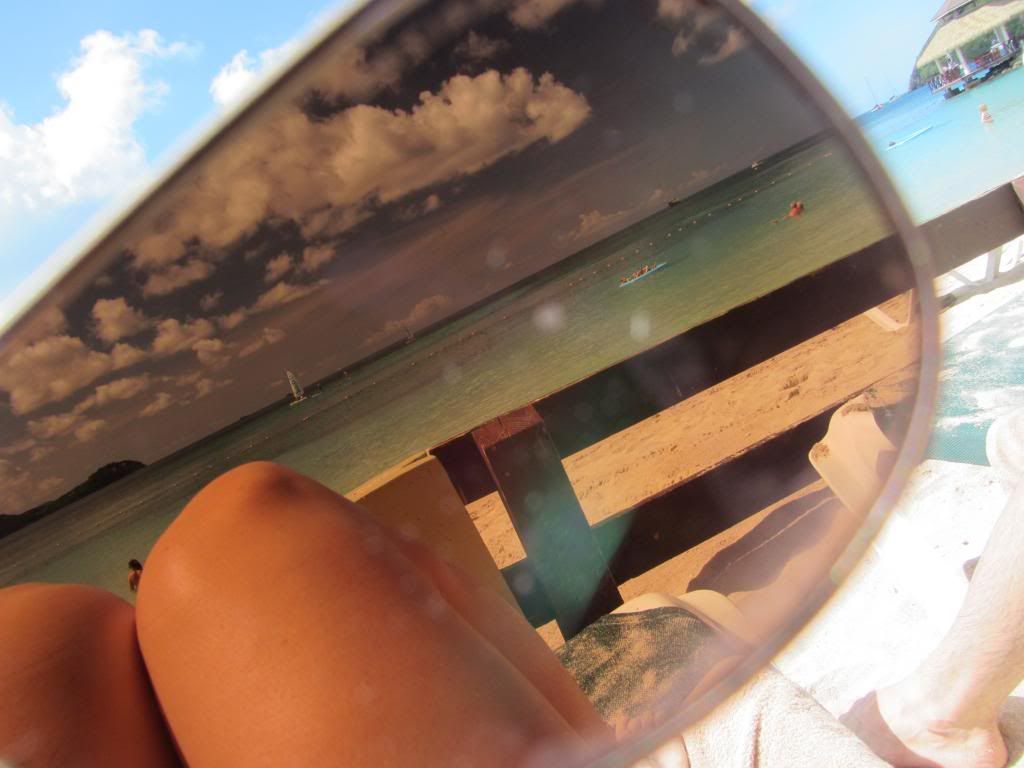 Private cabanas were available at the beach and poolside lounging was offered at each of the different pools on the resort.
The main pool featured a swim up bar with a variety of specialty drinks, beers and cocktails.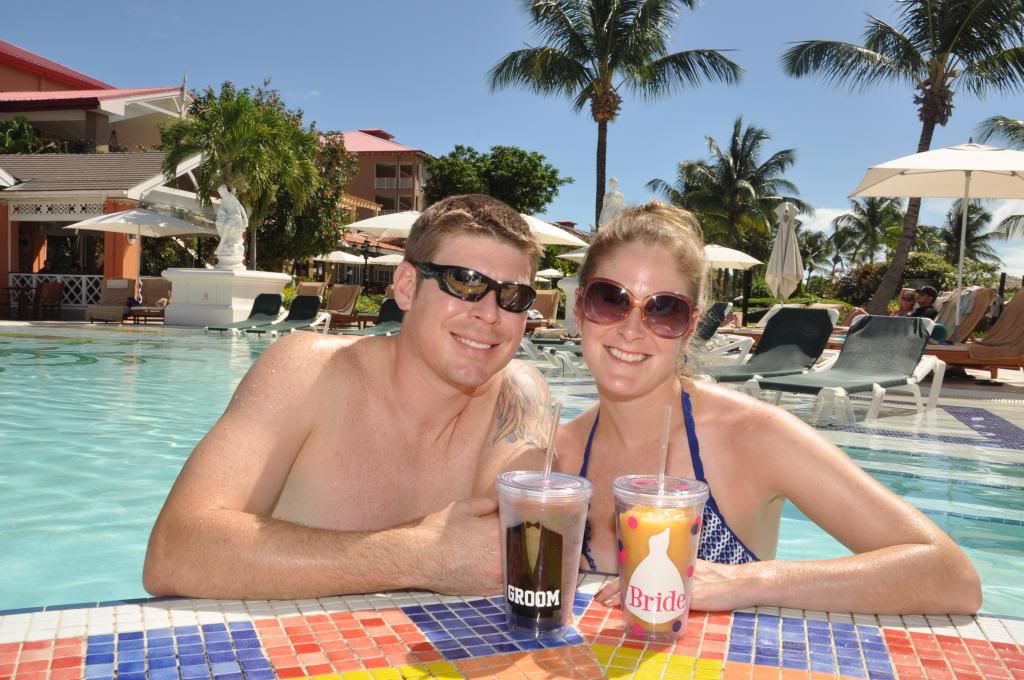 Around the rest of the resort, there were restaurants, games, fire pits and plenty other activities and lounge areas to keep you occupied.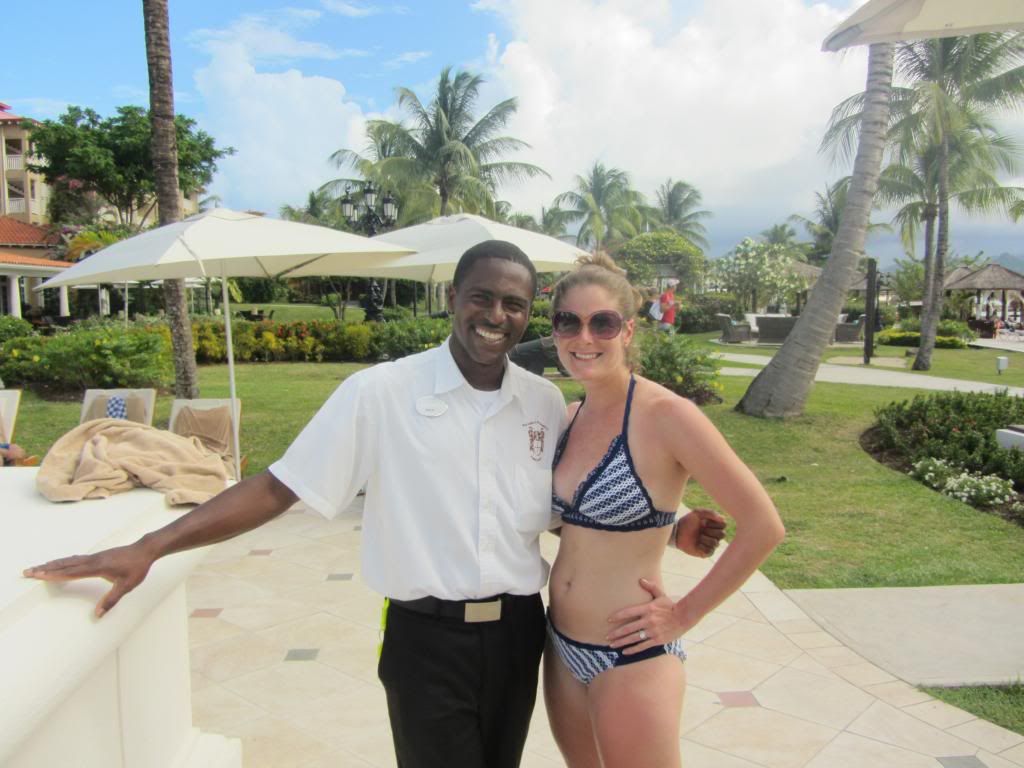 We tried every restaurant at our resort and were impressed with the food for the most part. However, the Italian restaurant, Toscanini's, stole the show for us. Both dinner and breakfast here was phenomenal.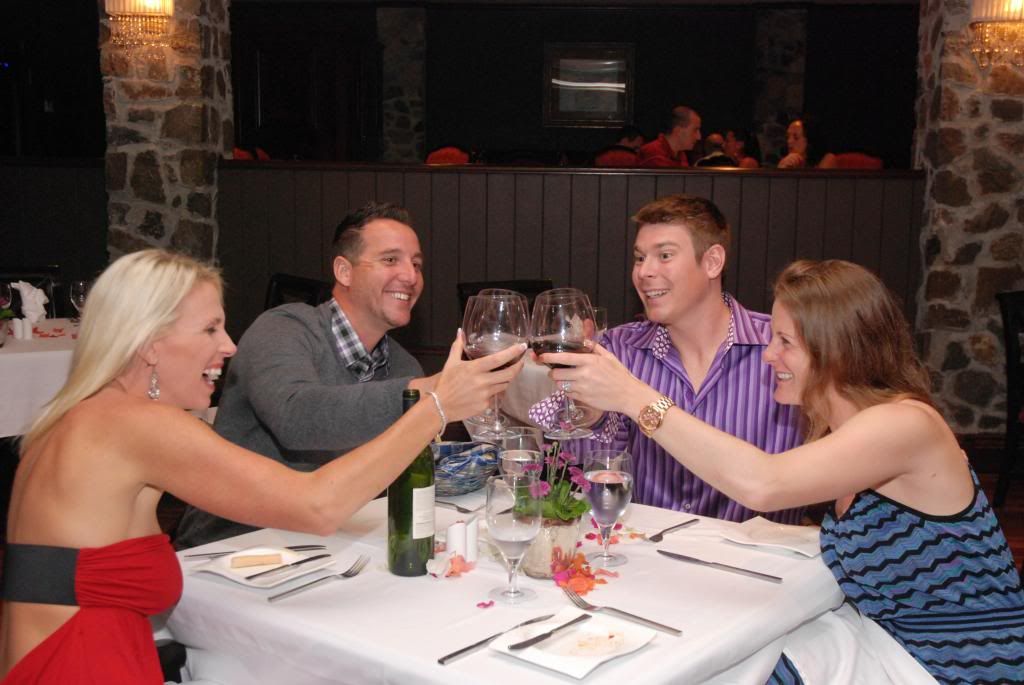 In addition, we really enjoyed Gordon's, which is only included in the butler packages at the resort, but can still be dined at for an additional fee when on a regular package. We had hoped to make it back to Gordon's for a second meal but with all of the other options to try, we never did!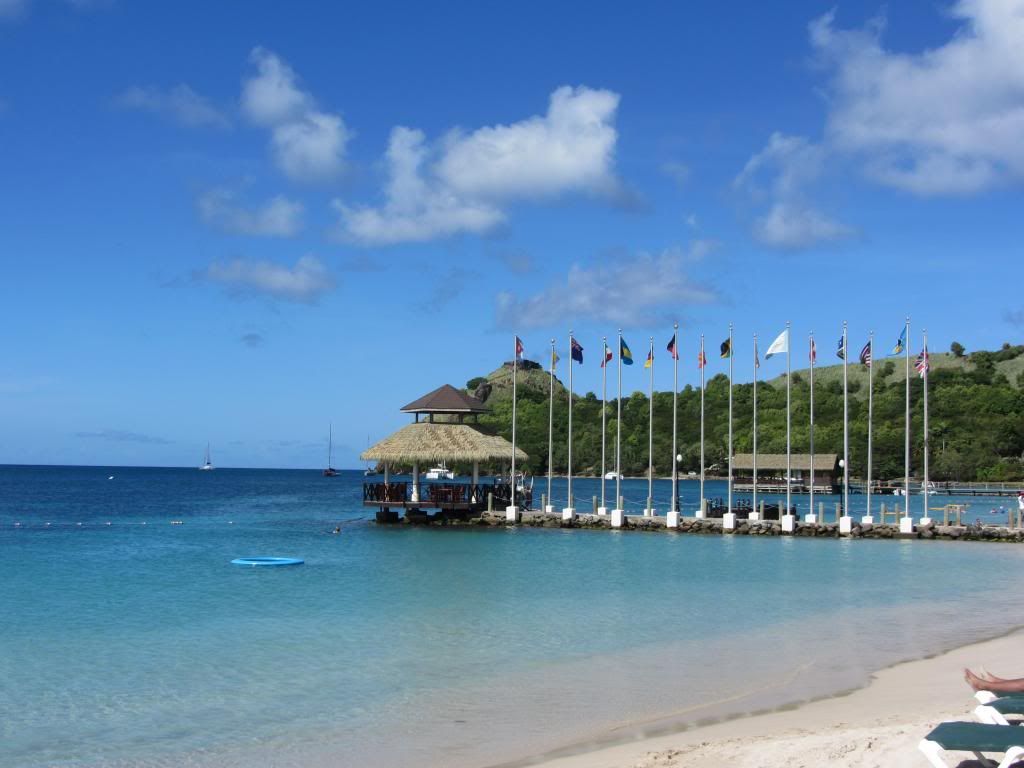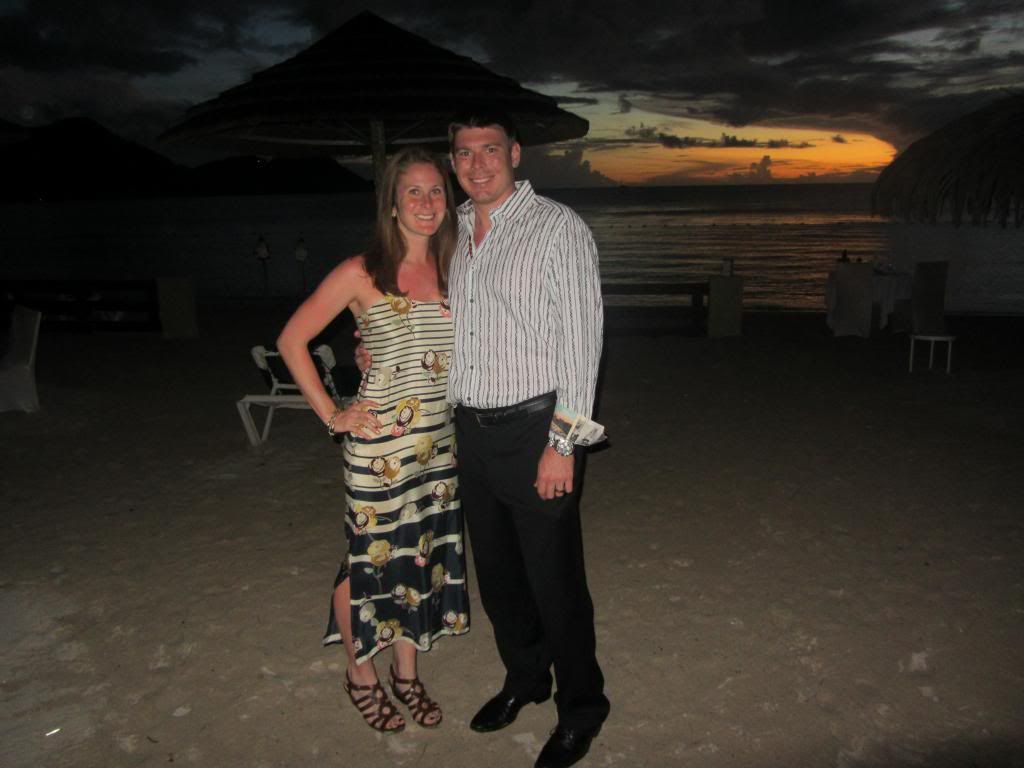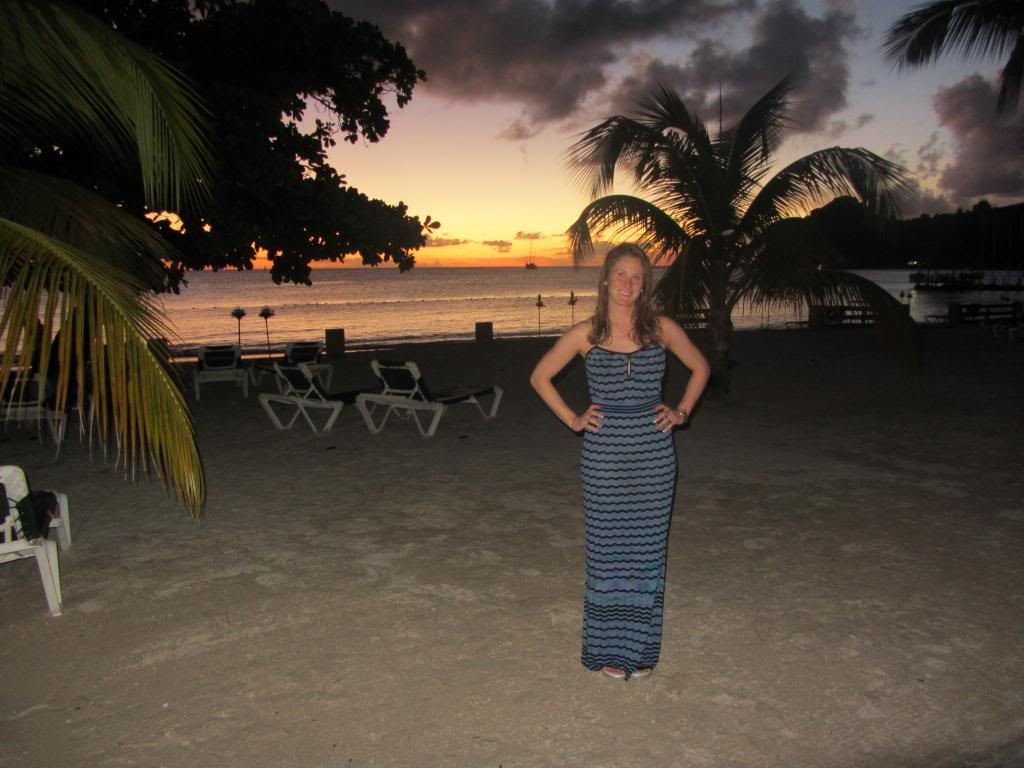 One of the great benefits of staying at a Sandal's resort was that we were also able to take advantage of what the other Sandal's resorts, La Toc and Halcyon Beach, had to offer. Both were only a short shuttle ride away and the activities and restaurants were also included in our all-inclusive package. We dined at La Toc one on evening but otherwise were so busy with our excursions and relaxing beach and poolside that we mainly kept to the Grande.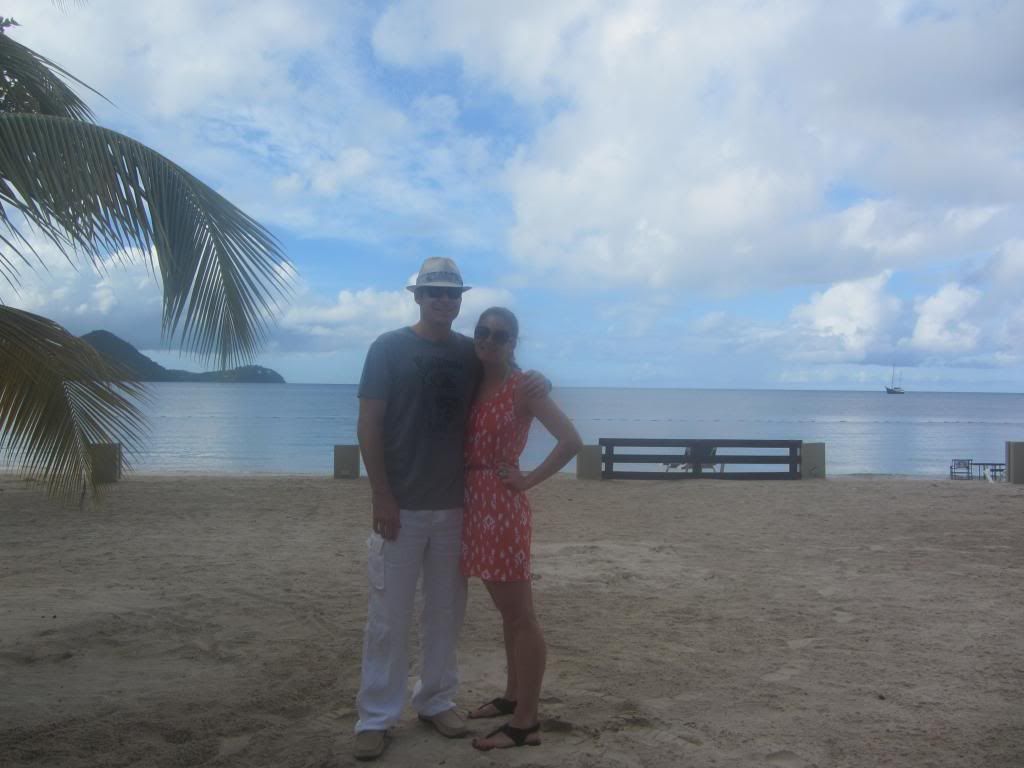 The first half of our honeymoon at Sandals was definitely amazing! The resort and service were awesome and we thoroughly enjoyed the active start to our trip. The majority of our big excursions were done while at Sandal's and the details on each of them will be shared next!