Besides Brian's parents and my dad who were all at his game last night, one of his groomsmen in our wedding happened to be in town for business this week and was able to come watch him pitch.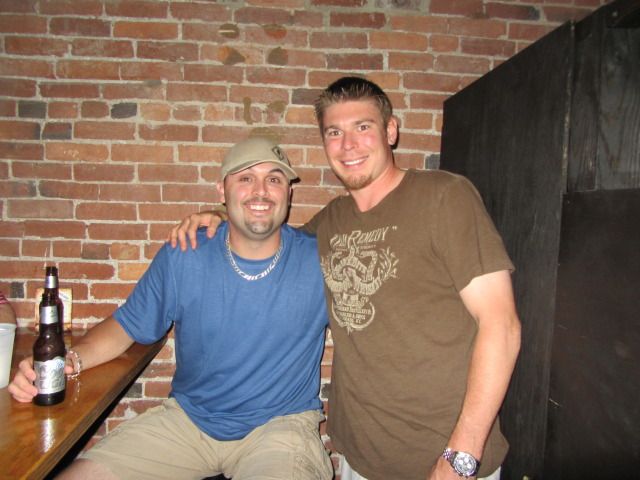 After the game was over, everyone wanted to spend a little more time together and to take in some of Nashville's live music so we made our way to Music Row and settled in at Honky Tonk.
The band that was playing was great, playing a range of country music from Zac Brown Band to Tim McGraw to Charlie Daniels Band.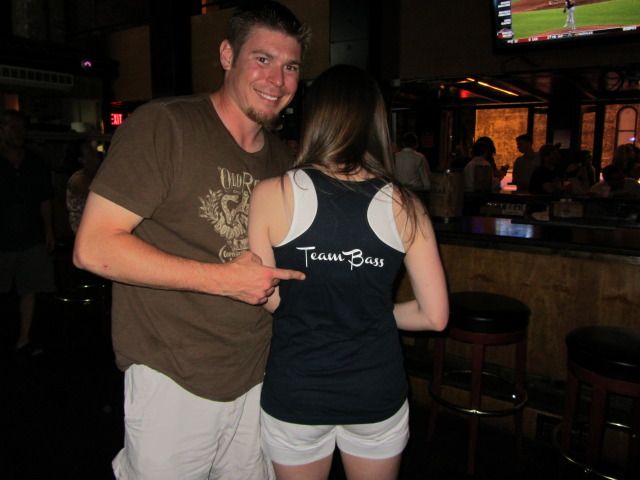 The extra time relaxing and enjoying the prime thing that Nashville has to offer was just what we all needed to unwind from the chaos of the stressful baseball game that we had just sat through!
Such a fun ending to the night and our time with our families here in Nashville!
Lunch
I have a new sandwich shop addiction since we arrived here in Nashville and I'm already sad that tomorrow's lunch will be our last one there and that the closest chain location to Baltimore is in Richmond. That could make for a long lunch commutes…
Any of you who are lucky enough to live by a Which Wich…I am beyond jealous of you.
For those of you who aren't familiar with the chain sandwich shop, let me enlighten you. To place your order, you fill out a paper bag with your desired sandwich specifics.
They have different meat, veggie and seafood options and you can design your sandwich or salad from that starting point.
After paying for your meal, the cashier takes your paper bag and sends down the sandwich-making line to be put made before it is stuffed into your bag and your name is called for pick up.
A super fast process and super convenient too.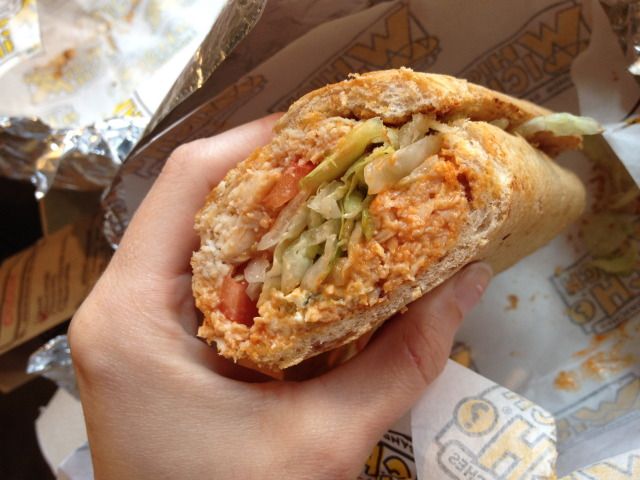 And super amazing! I've had turkey with avocado and buffalo chicken as of now and Brian and I already have plans to order two different sandwiches tomorrow and split them 50/50. I'm already looking forward to tomorrow's lunch!
A quick hand update:  Brian's x-rays came back negative!  The doctor said the bone bruise may take 6-8 weeks to heal but that he is cleared to pitch when he can grip a ball.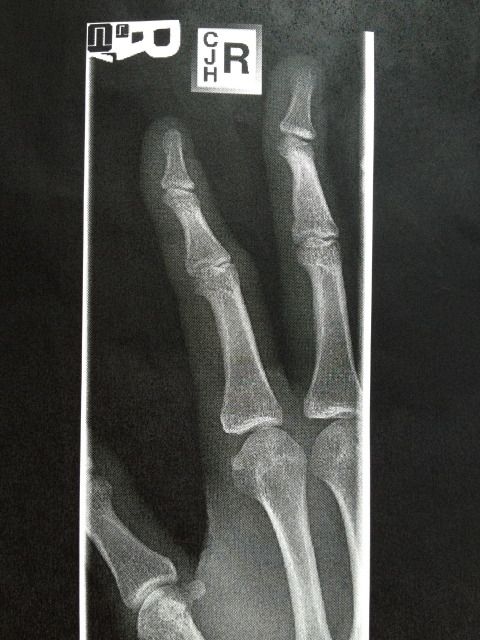 Thank you good news!
Question:
Have you ever been to a Which Wich?