Now we have covered San Fran Day #1, the marathon, Alcatraz, our trip from Frisco to Napa and our self guided vineyard tour from last week's vacation so next up to recap is the Napa Valley Wine Train!
Our excursion for the day on Wednesday while in Napa was the Napa Valley Wine Train.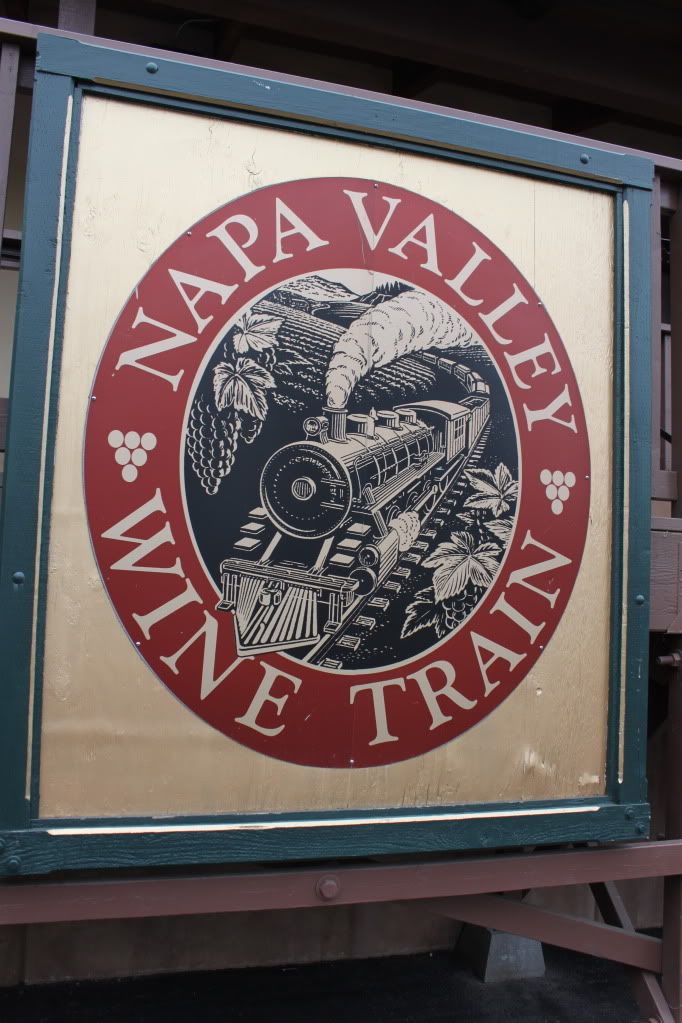 The concept of the train is pretty cool. Ride a train through the Napa countryside, passing vineyard after vineyard, while being served a gourmet meal and then stopping for winery tours along the way. Seems fun, right?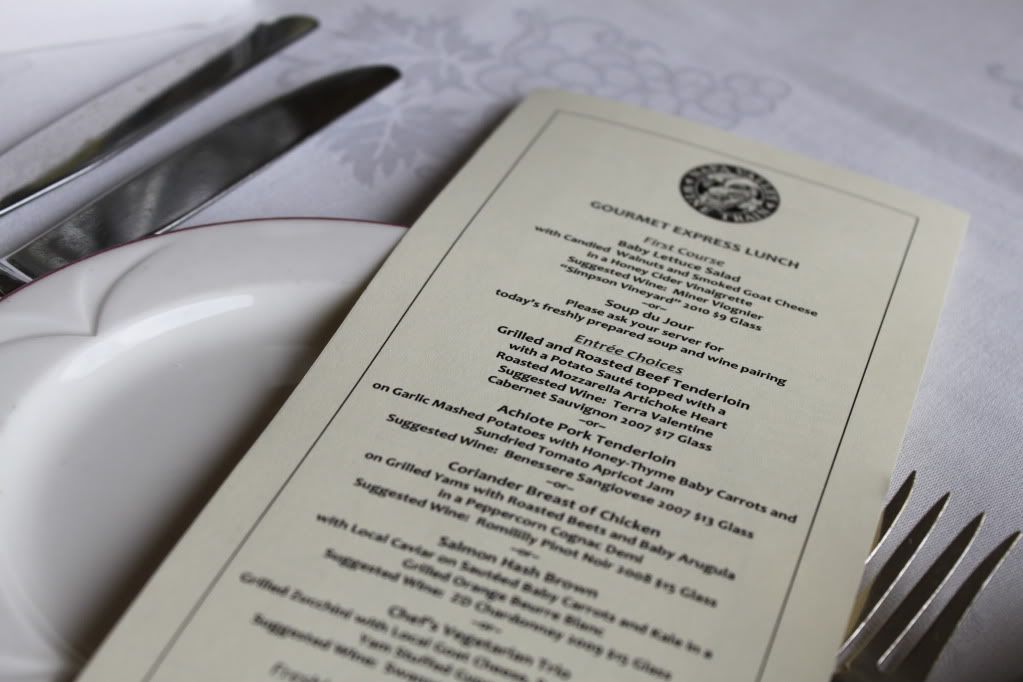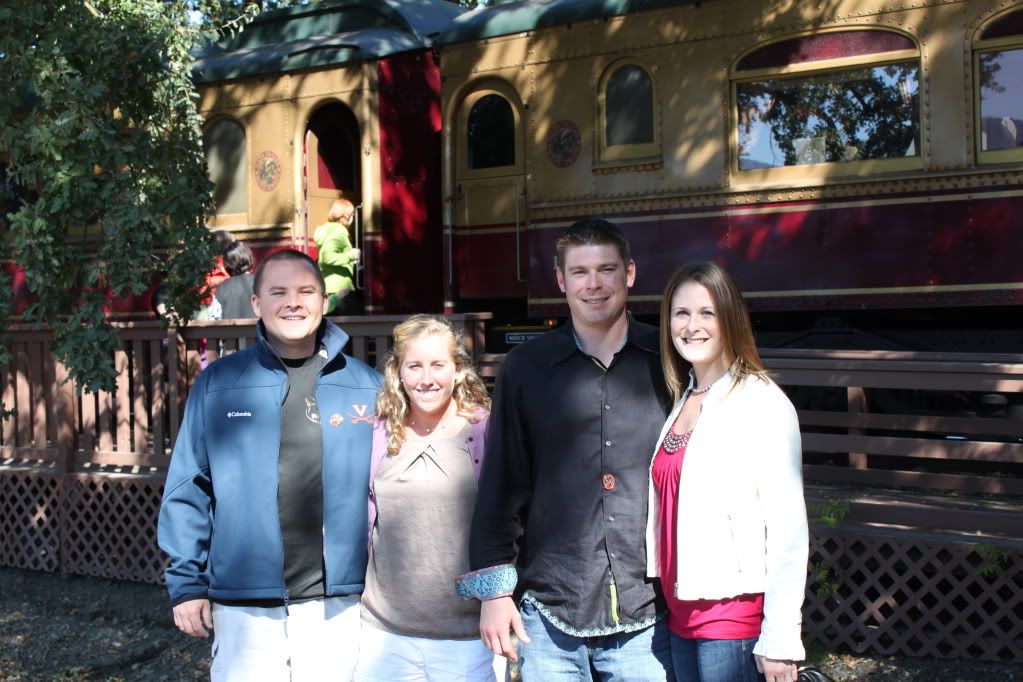 For lunch we were offered a three course meal with the choice of soup or salad to begin. I ordered the salad which was a typical salad but tasty none-the-less.
Since Brian doesn't like soup or salad, I lucked out that he was able to order the soup, pumpkin cheddar I may add, to pass over to me!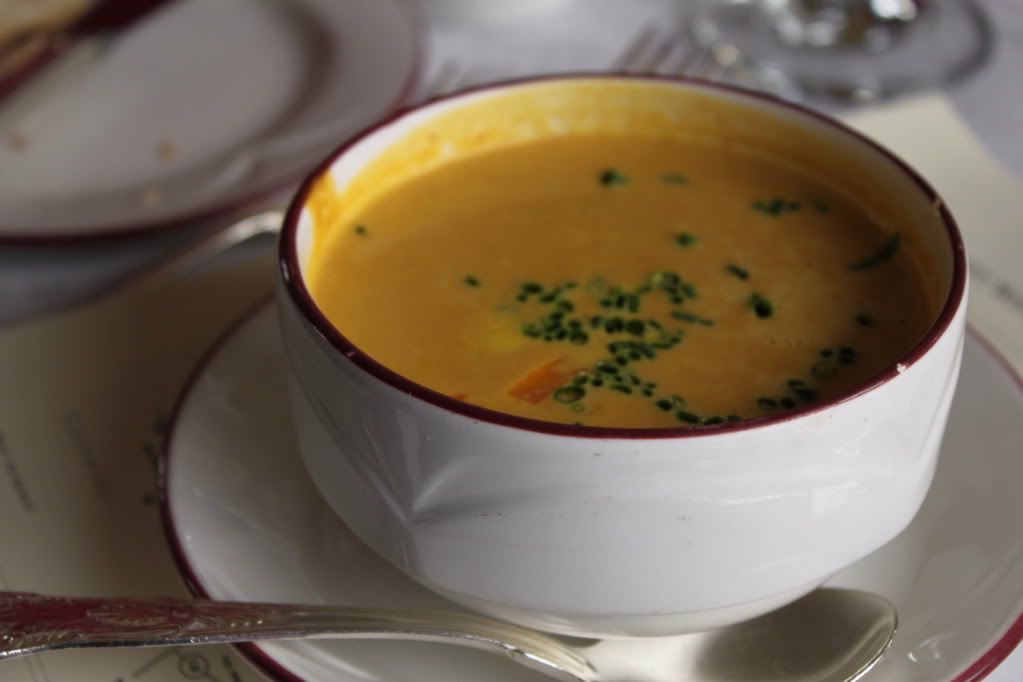 For our entrees, I ordered the special for the day – salmon over parmesan risotto with chopped prawns and peppers. So good!
Too bad this was only lunch and waaaaaaay too much for me to eat mid day but I definitely enjoyed every bite I could stuff in!
For Brian's entree he ordered pork tenderloin covered in an apricot glaze and served with mashed potatoes. Also really good but a little too tangy for me.
For dessert, you got to choose between chocolate tiramisu and vanilla creme brulee. We ordered one of each and shared both. Wow!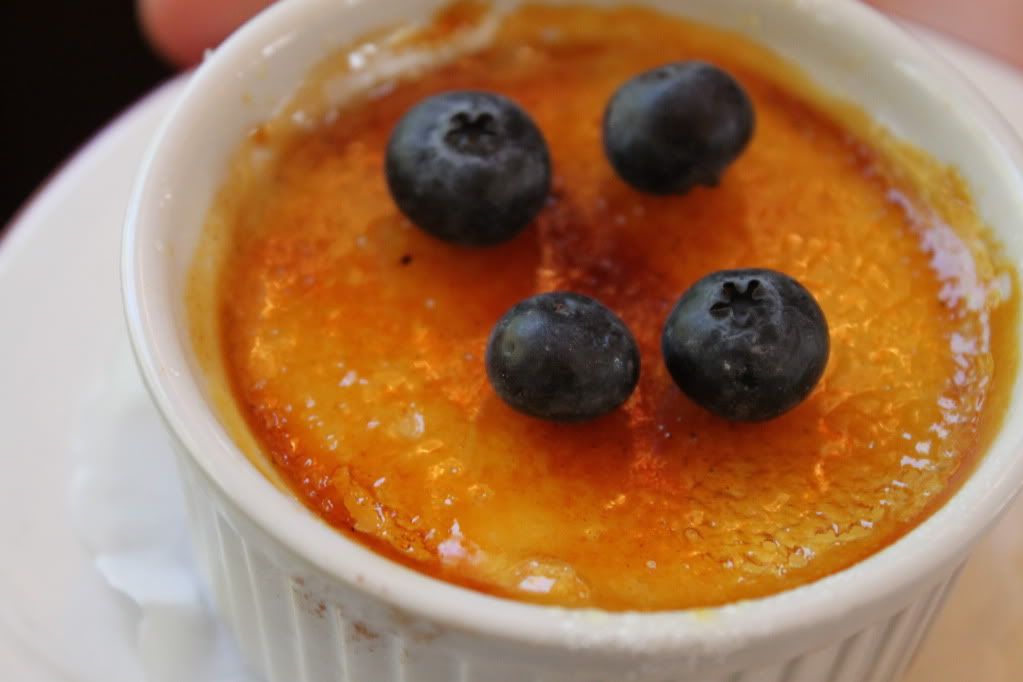 It definitely was a cool experience to enjoy a delicious meal while observing the beauty of the vineyards outside the window as we passed by, however after lunch the train ride itself seemed to drag on. You were allowed to walk the train and see the different cars, watch the chefs preparing food and also do a wine tasting at your leisure or you could just sit and enjoy the ride and take in the scenery.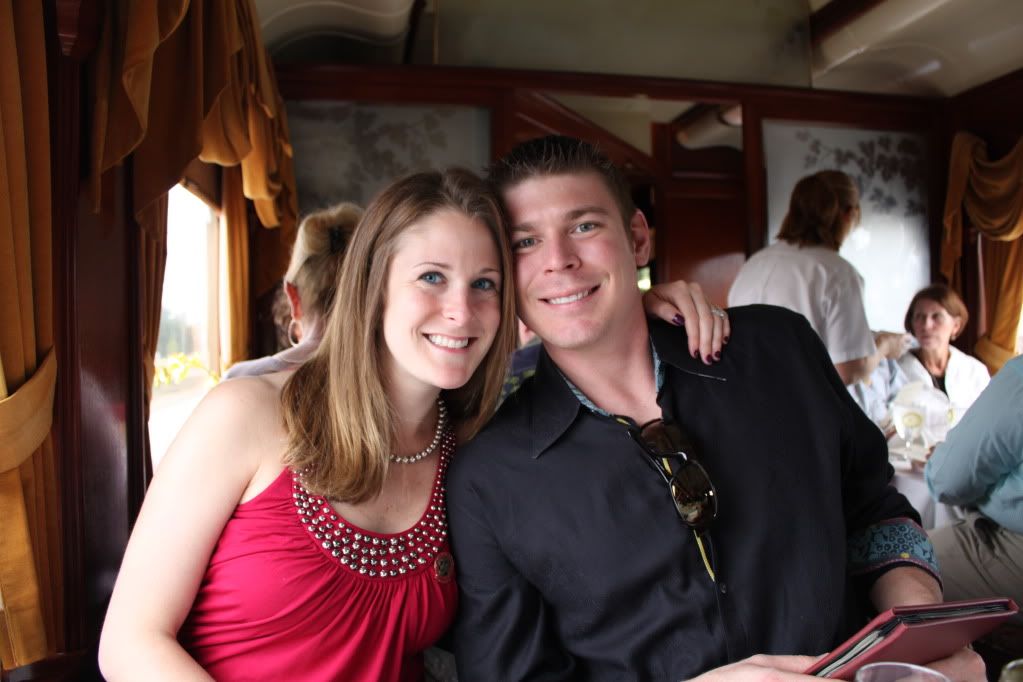 We chose to relax while on the train since we all were running on empty from our long days prior and as a result we were ready for our two winery tours that our tour stopped for on our way back to the train station.
At Grgich Winery, we disembarked the train and loaded onto a limo bus to ride to our first vineyard tour at Raymond.
Here we learned the history of the vineyard and saw more grape crushing taking place while sampling four different wines that they had to offer.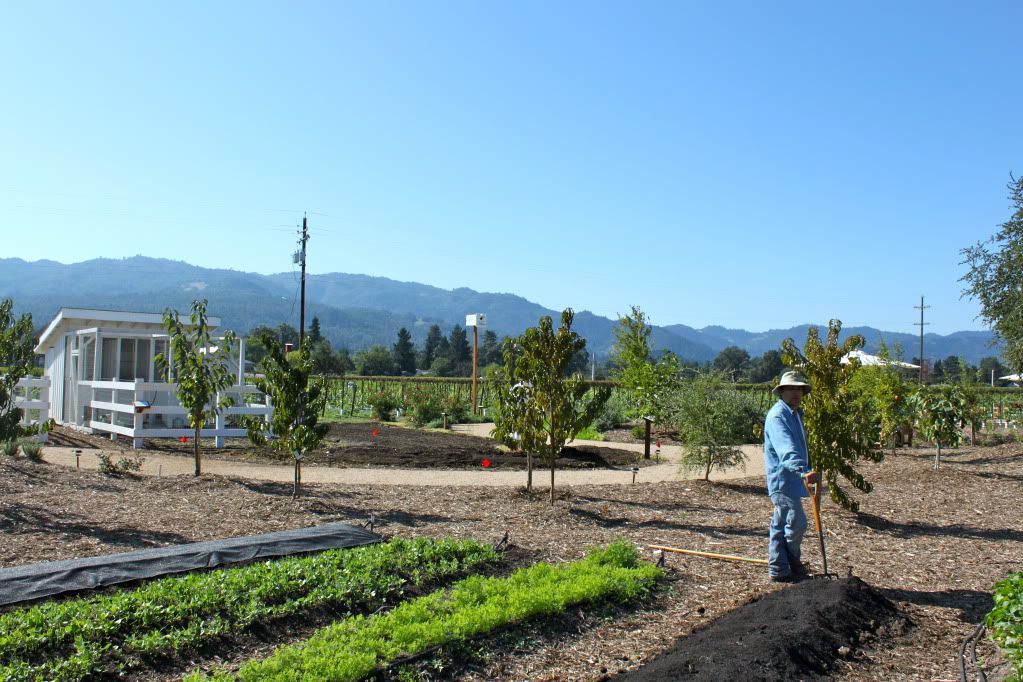 Of all of wineries that we visited, this was my least favorite wine.
And least favorite vineyard. It was a little far-fetched inside in my opinion.
These set ups were IN the area of the winery where people were working distilling wine, etc.
I felt like I was in the middle of some illegal action! Haha!
One cool thing though is that they had a room for making your own wine blend. You got to find the mix you liked, name it, make a personalized label for it and take it home with you. And they keep your blend on file in case you ever want to order more. Jen and Matt did this on Friday and I still can't wait to hear how it went for them!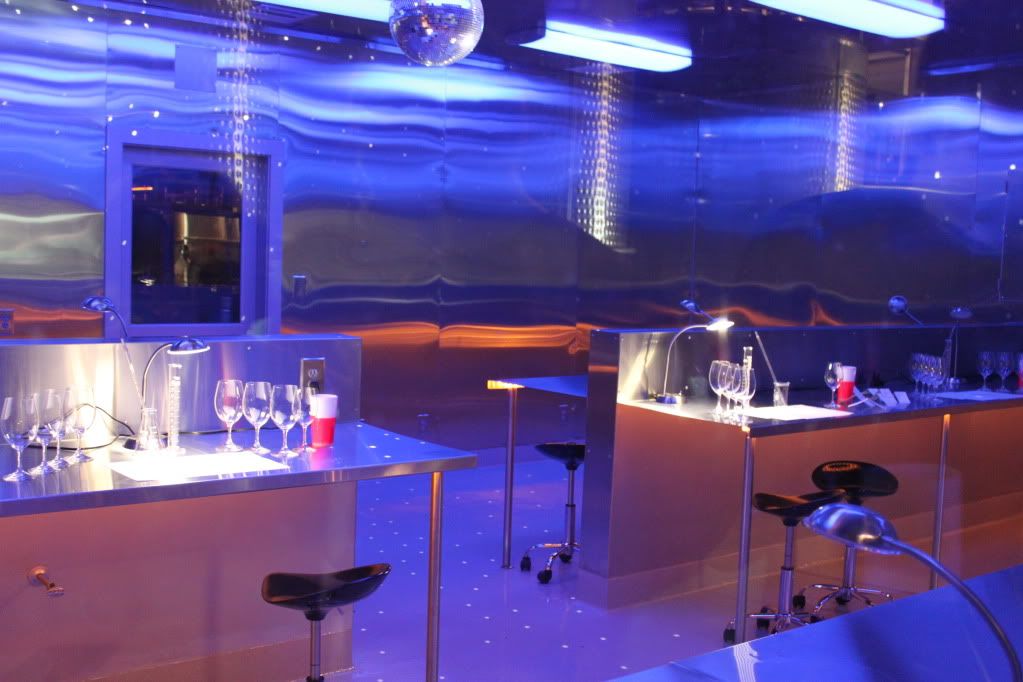 After we were done at Raymond, we boarded the bus again and made our way to ZD Vineyards.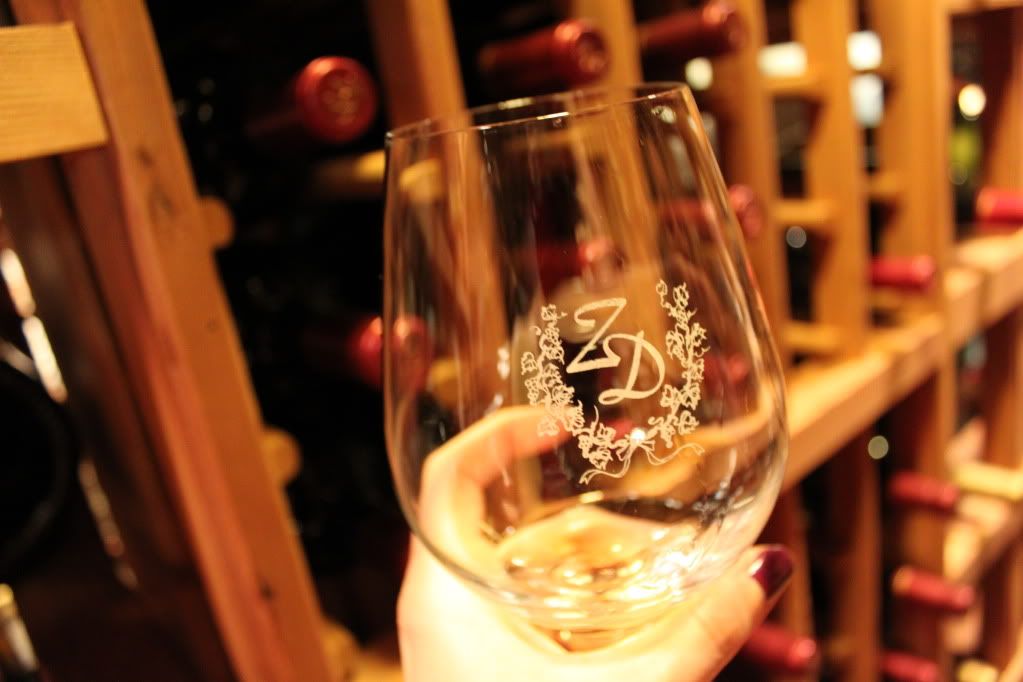 There we sampled wines and had the best tour yet of a winery. Our tour guide, Emily, was knowledgable and engaging and really made the tour.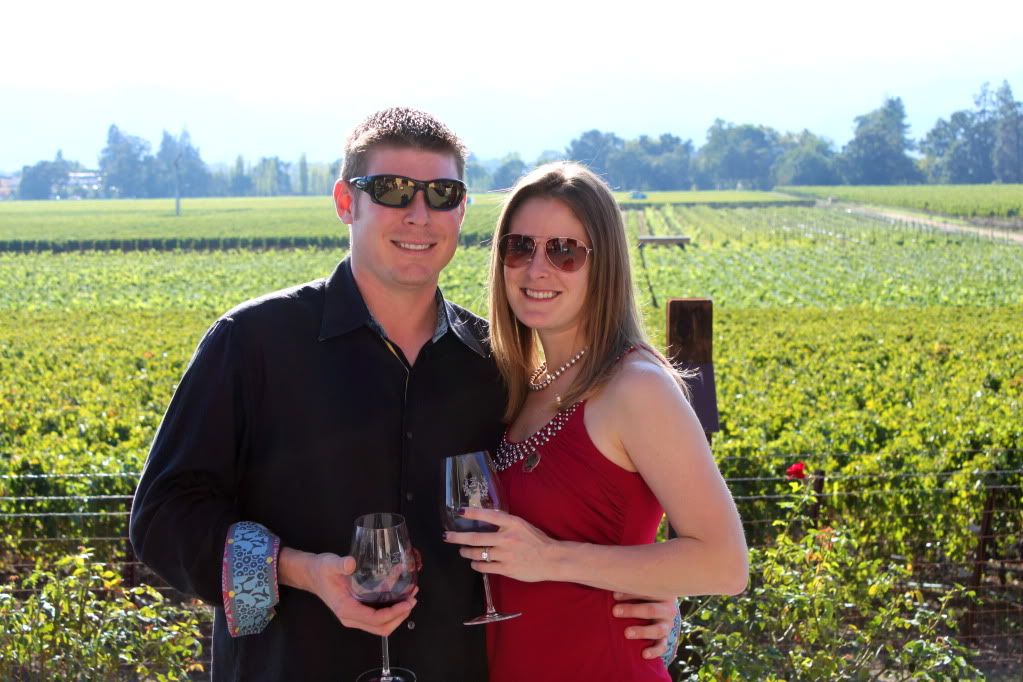 The wine there was also fabulous and I'm so happy that we were able to stop there with the train tour! We never would have stumbled across this small beauty of a vineyard without it!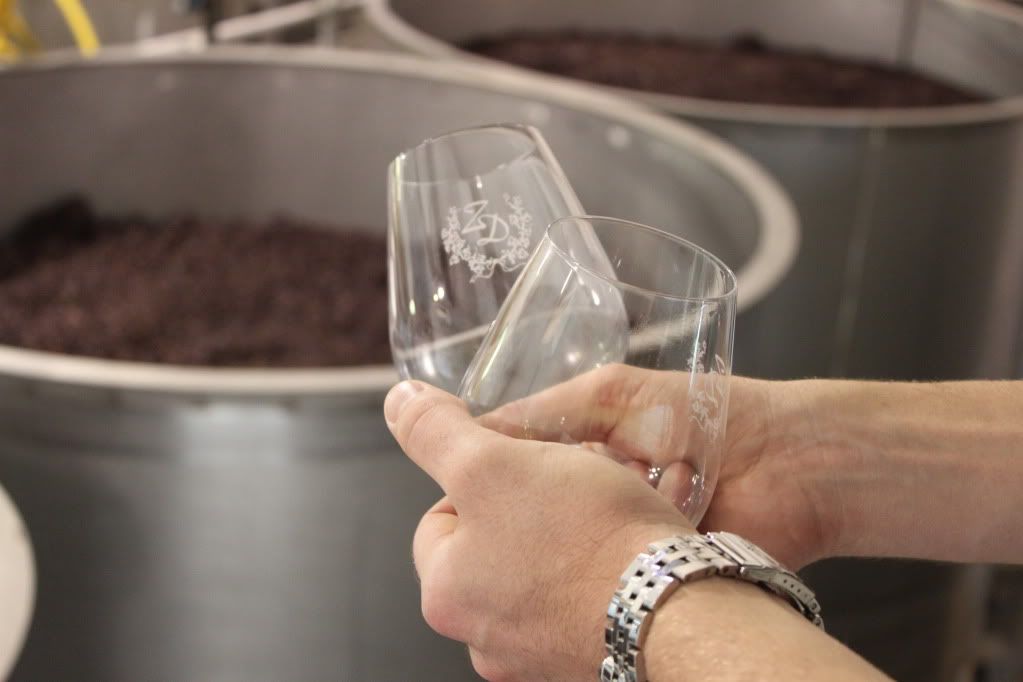 After we were finished at ZD, we loaded back onto the bus and were driven back to the train station as our final destination on the day.
Overall it was a long day but totally worth it to end at ZD.  I'm so happy that we learned of the winery now and will definitely be checking wine lists at restaurants from here on out to see if they carry it!  The tour guide said they often get overlooked because they are at the end of the alphabet and therefore at the bottom of wine lists and don't get noticed…take it from me – next time you are out, take the time to scroll your eyes to the bottom of the page, you won't be disappointed!
And that almost sums up our trip to California!  Don't worry, the recap that you all have been waiting for is coming up next…the engagement!
Question:
Do you have a favorite wine or other drink that you happened to stumble across tasting and now love?