On our trips to Busan, we stayed at the Hotel Nongshim, which is attached to the HurShimChung Spa which is home to the Dongnae Hot Springs.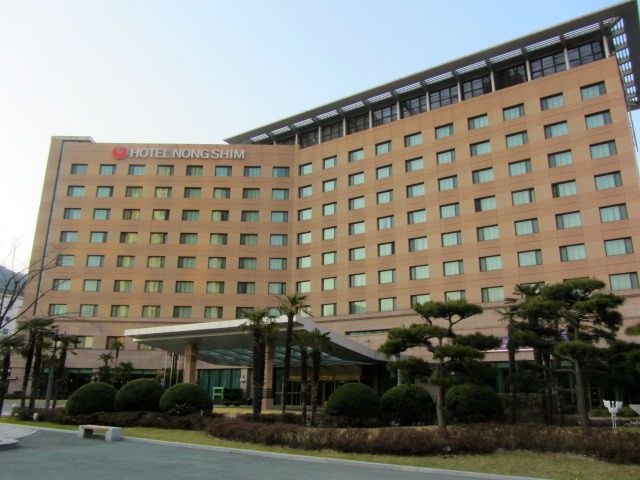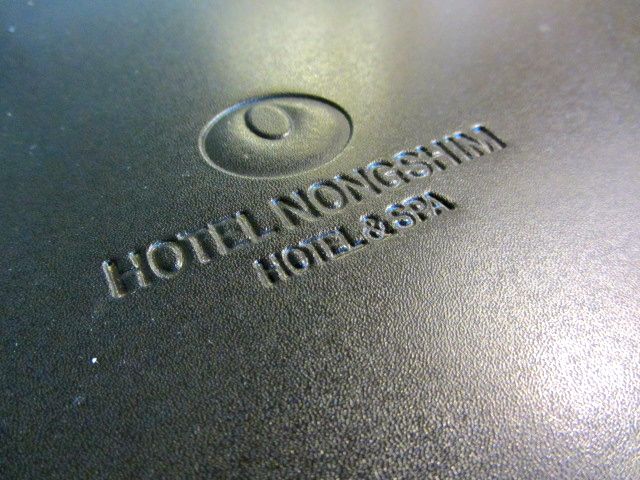 When you enter the hotel, the lobby is elegantly decorated and you can tell instantly you will enjoy your stay.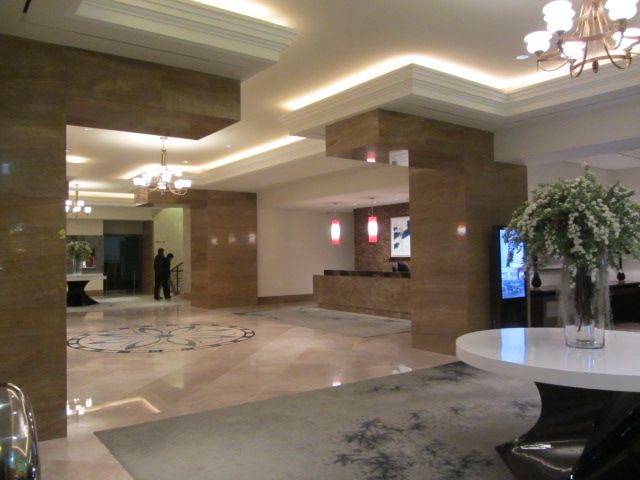 Rooms
The rooms are of decent size with queen sized beds and a fare amount of floor space.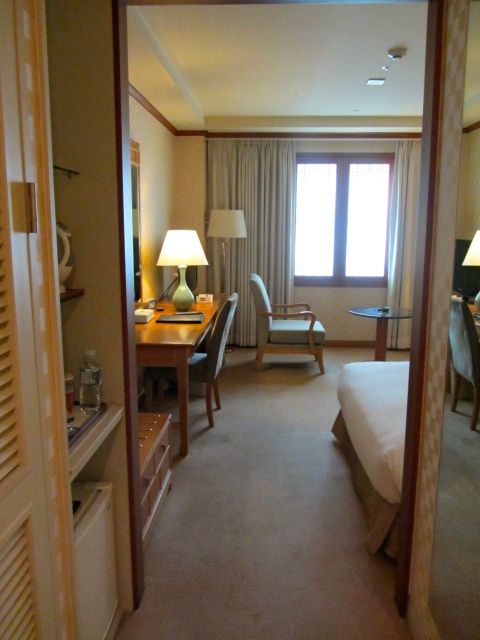 Plenty of room for me to get in hotel room workouts and for all of us stuff to be scattered around the floor.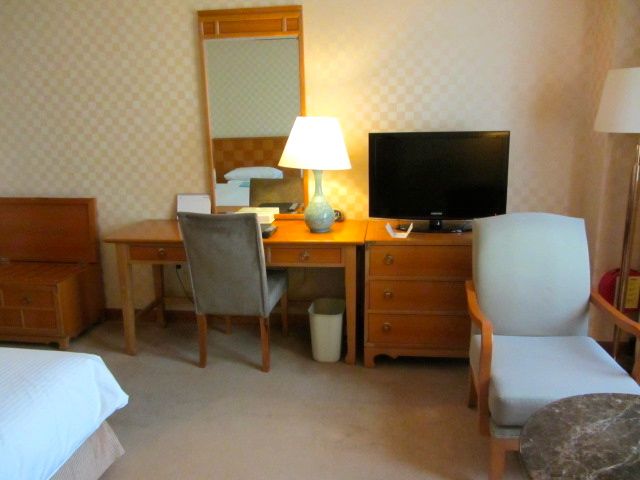 In addition, the nice desk space provided a good area for blogging and studying. Internet connection was not wireless but Ethernet cords were provided in each room for use.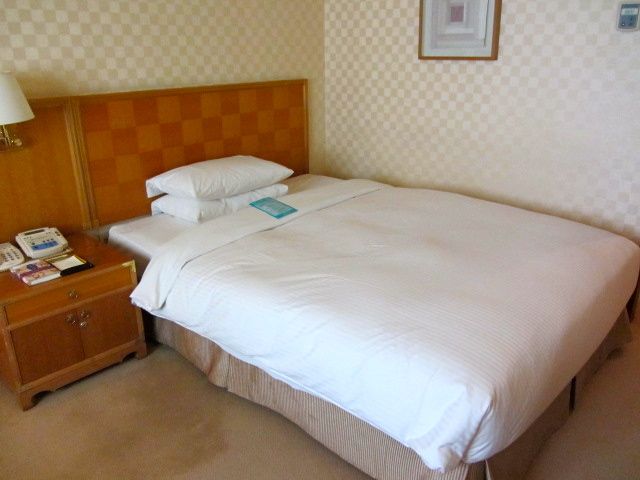 Like most rooms in South Korea, there is a mini bar available, featuring drinks, select alcohol, snacks and toiletries you may need.  In addition, a hot kettle for coffee and tea making and a fridge for food/drink storage.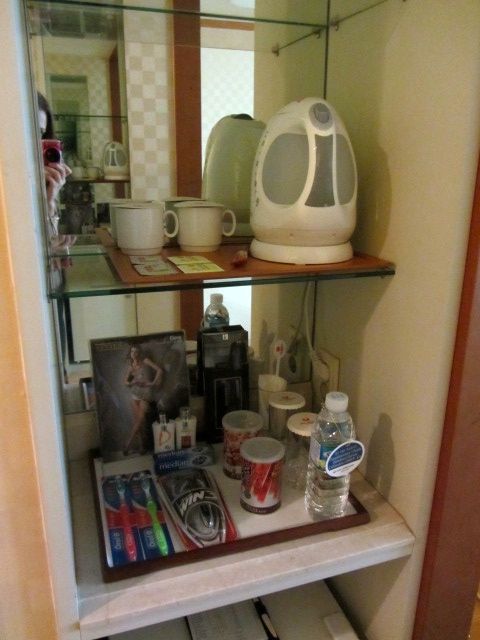 The views around the hotel are of the surrounding city area and also of the neighboring Geumjeong Mountain.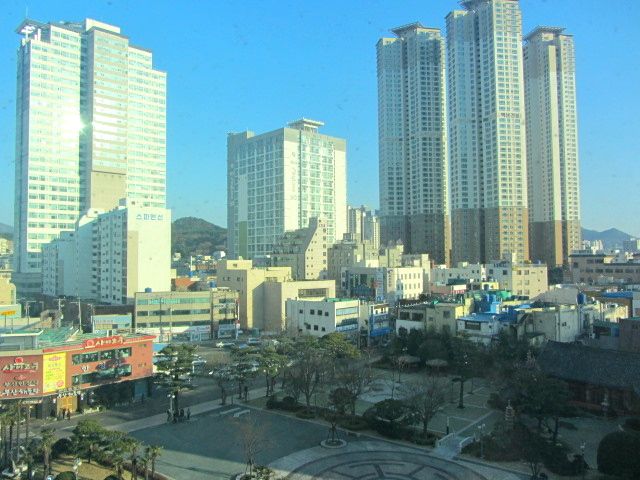 The bathrooms are of generous size with a lot of counter space.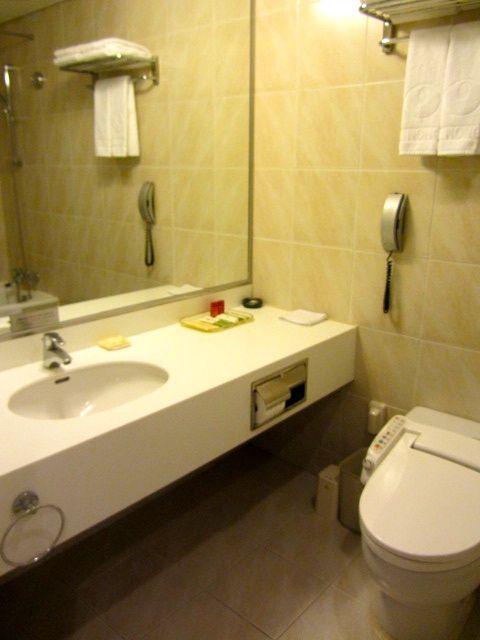 Full tub showers.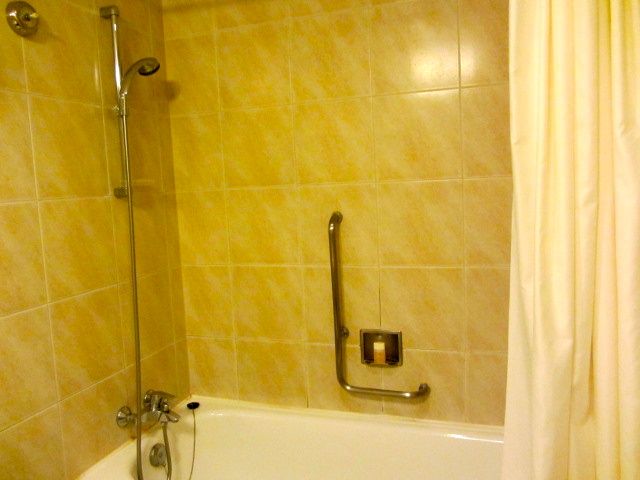 And toilets that come with full electric bidet that offers a heated seat, washing and drying.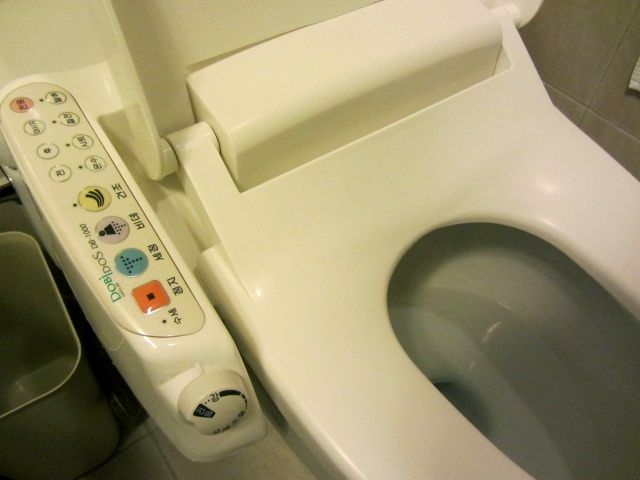 Restaurants
The hotel offers a selection of restaurants and bars to eat, drink and relax.
Off of the main lobby is Ristorante, an Italian restaurant offering breakfast, lunch and dinner with both a set menu and a buffet.  We ordered pizza and pasta from here on our first trip and also had dinner there one night and the meal (plus antipasti buffet) was amazing. I highly recommend it!
On the other side of the lobby is a lounge area offering drinks and select pastries.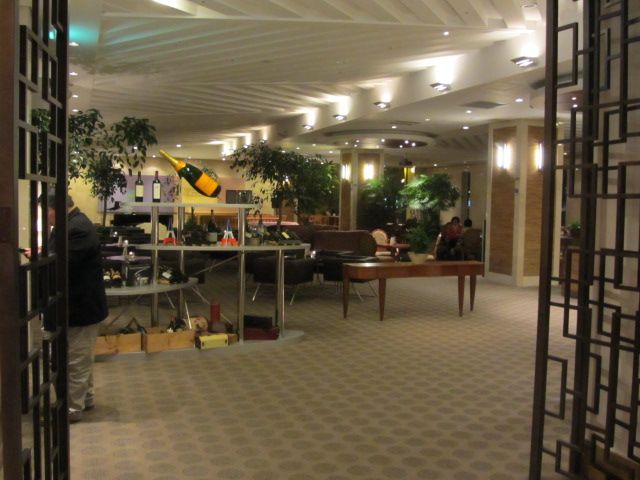 There is another bar located on the basement level of the hotel that has live music and offers drinks and pub fare food.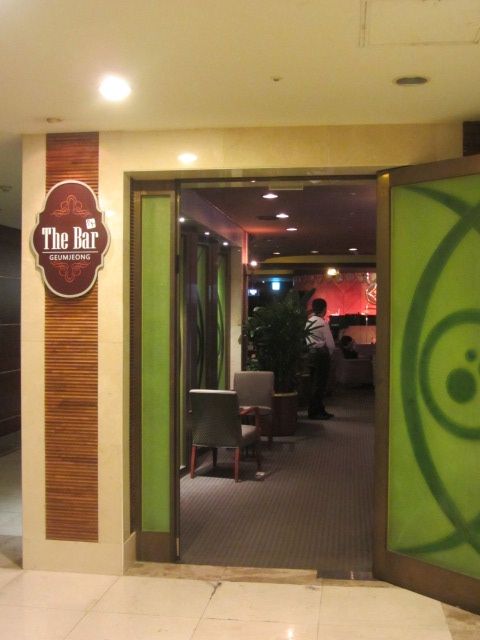 Located in the spa and springs area you can find a Korean Restaurant, a Japanese Restaurant and a cafe with coffee and snacks.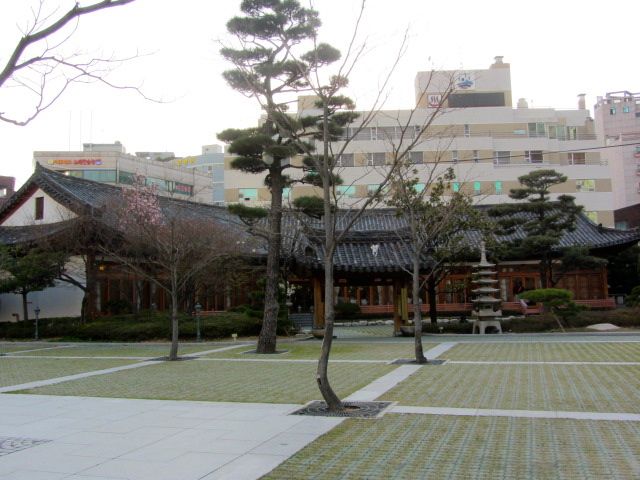 In addition to a German beer garden, HurShimChung Brau, with beer and German pub food.
Room service is also available but extremely expensive for small portions.  The grilled king prawns with asparagus, that were 44,000 won, showed up with three prawn and one small piece of asparagus.
The fruit plates were 11,000 won and offered three strawberries, a few orange slices and pineapple pieces.  Expensive.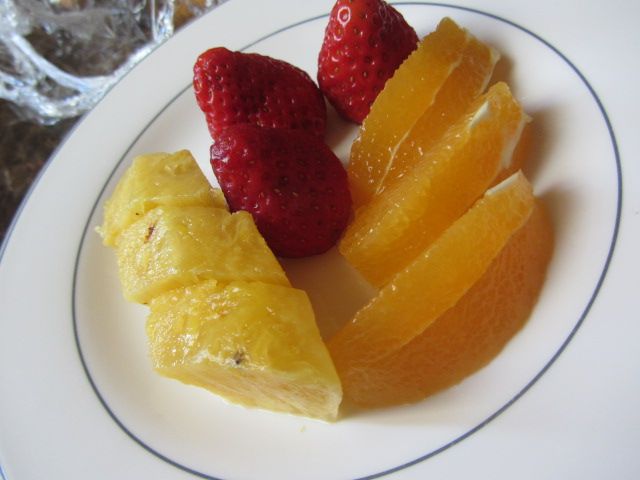 Our dinner (mentioned above) at Ristorante was only approximately 70,000 won for our entrees, the antipasti bar, salad bar, fruit bar and dessert bar.  A MUCH better deal.
Amenities
The number one amenity that Hotel Hongshim has to offer is the hot springs.
The hot springs are known for their healing powers and offer a huge variety of different options such as longevitiy baths, event baths, saunas, jacuzzis, open air baths and even cave baths.  I wish we could have visited them as I read that one of the baths is actually focused on gastrointestinal healing!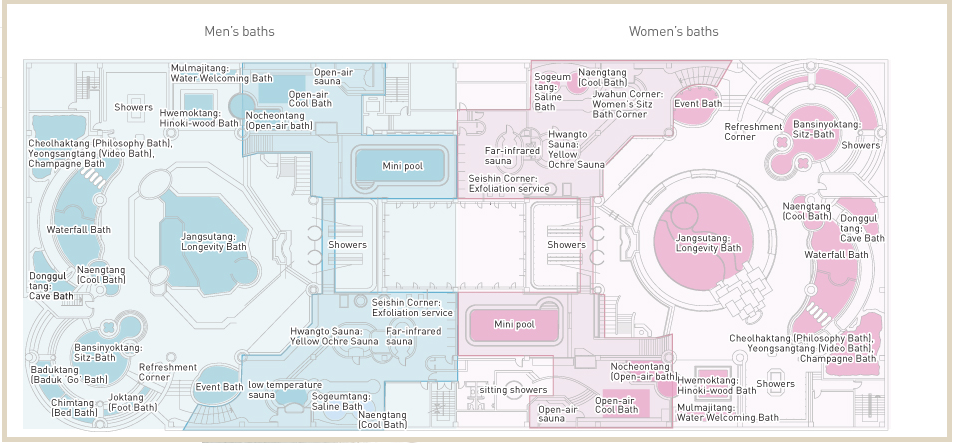 (click image for source)
In addition to the springs, there is a full spa area along with a beauty parlor, barber shop and fitness center.
A full service business center is also available for use in the lobby with reasonable prices for printing and faxing.
Staff
The staff at Hotel Hongshim were all very helpful and spoke very good English.  From the moment I walked in (I checked in before Brian and the team arrived) they were available for whatever I needed and offered no issues with me getting a room key prior to their arrival.
Everyone was pleasant on the staff and in the restaurants and went above and beyond to make sure we were taken care of.  On our first trip to Busan, when Brian was sick, they even made special food for him, brought us 4 giant pitchers of water and delivered takeout from Ristorante to our room.
Outside Area
Not far from the hotel is an Outback along with the Lotte Department store and a CGV Cinema.  Geumjeong Mountain is within walking distance from the hotel, if you wish to explore and hike through the area.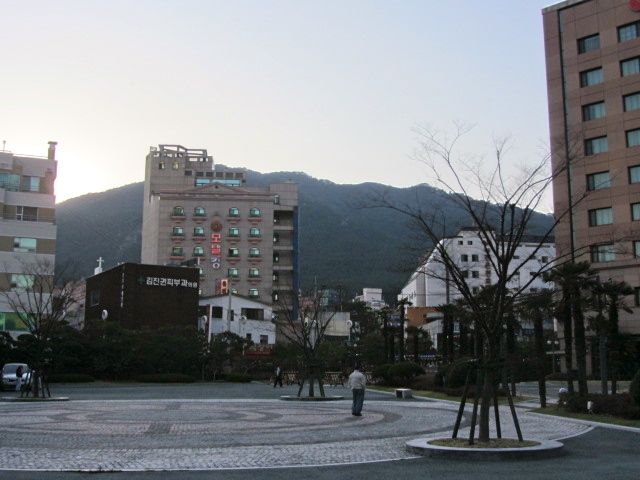 Luckily for us, there was a doctor's clinic within walking distance from the hotel, as well as a pharmacy and a 7-11 for quick snacks and for stocking up on water, Gatorade and coffee.