A full race recap will be coming soon but while I'm off enjoying what is left of my time in San Fran and then Napa, I wanted to at least give you the preliminary results…
Jen and I finished together around 4:08. Not quite under 4 hours but damn near close enough.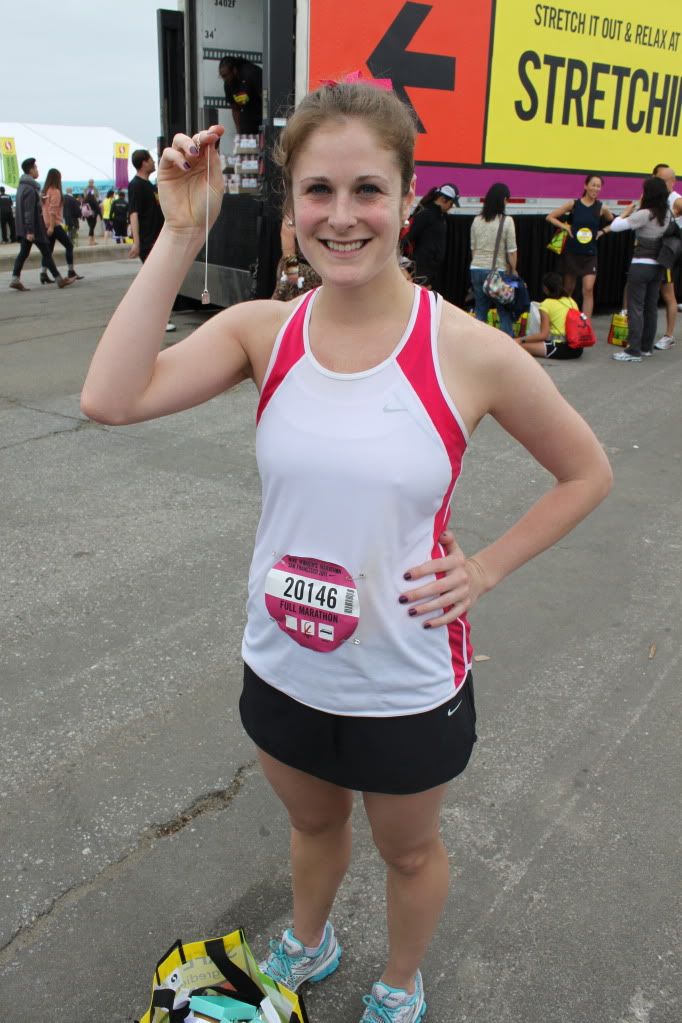 I. am. a. marathoner.
I'm still getting used to being able to say that