Happy Hump Day!!! It looks like it is going to be a dreary one in Baltimore today, hopefully all of you readers in other areas are getting some sunshine!
Before getting into this morning's post, I first want to say thank you to those who volunteered to submit baked goods if I decide to do an online bake sale and also for the additional fundraising ideas! You guys rock!!
Workout
This morning's workout was an 8 mile run that covered pretty much the exact same route that I ran on Saturday morning with Meaghan. Since I ran the same path including around Patterson Park and the Promenade by the water, I passed by this sunken boat again.
(Photo courtesy of Meaghan)
Funny story – the first time I passed by this on Saturday morning, it was dark and I thought this was a really big fishing rod someone set out. Not sure why anyone would be deep-sea fishing with an industrial sized finishing pole in the Harbor but that's what it looked like to me.  Obviously the early morning and lack of sleep needs to be considered here!  Later, when the sun had come up and Meaghan and I were passing by this area again, we saw that it was actually a sunken boat. Looks like Irene had at least one prisoner in Baltimore.
I ended up finishing the run in 1:13, one minute longer than on Saturday, and then spent a good 20 minutes foam rolling and having Brian stretch my legs and roll them out with a rolling pin. I love having him around after my runs to help me stretch. Such a better stretch than when I do it on my own and my legs feel as good as new right now! Thanks, B!
Breakfast
By the time I was done stretching and showering, I was starving. Good thing today's breakfast basically took no time at all.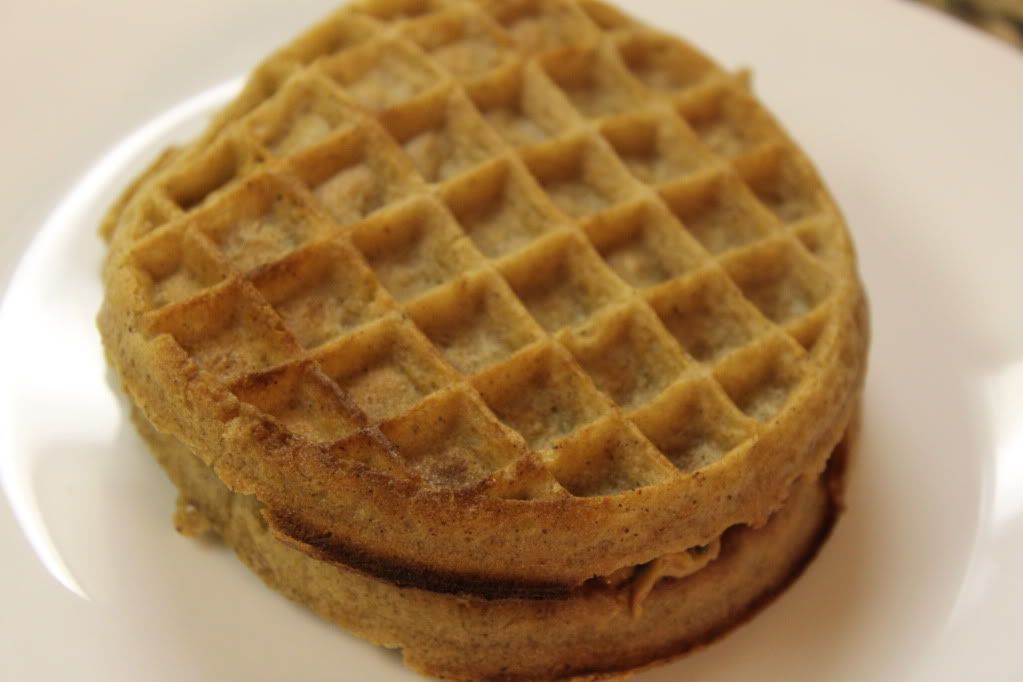 Pumpkin spice waffles topped with peanut butter, banana slices and chia seeds.
And then made into a sandwich.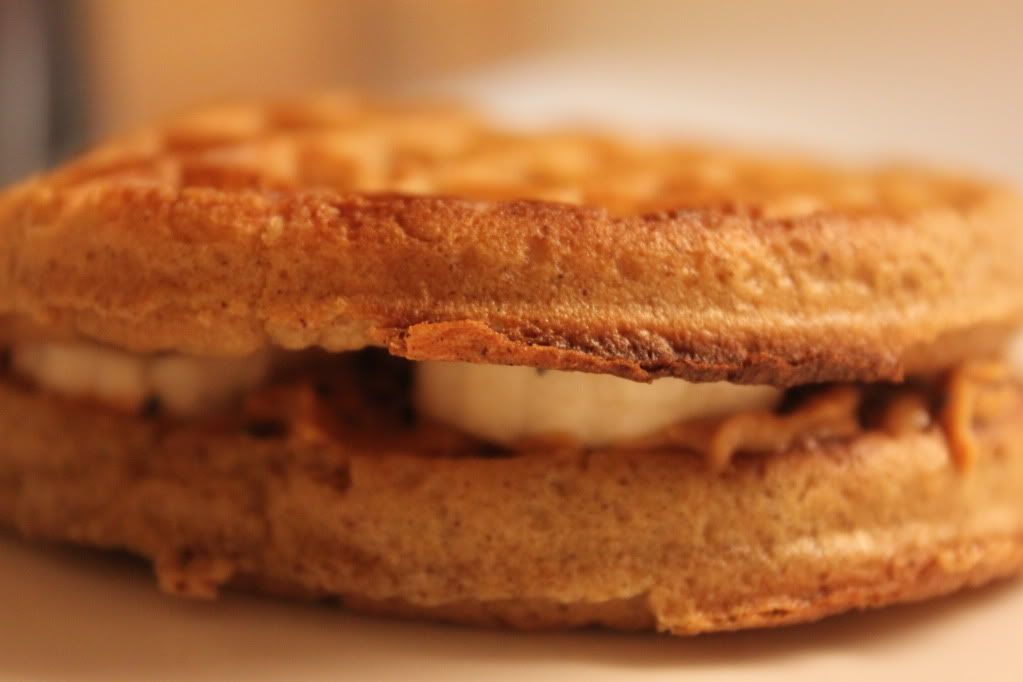 Mmmmm!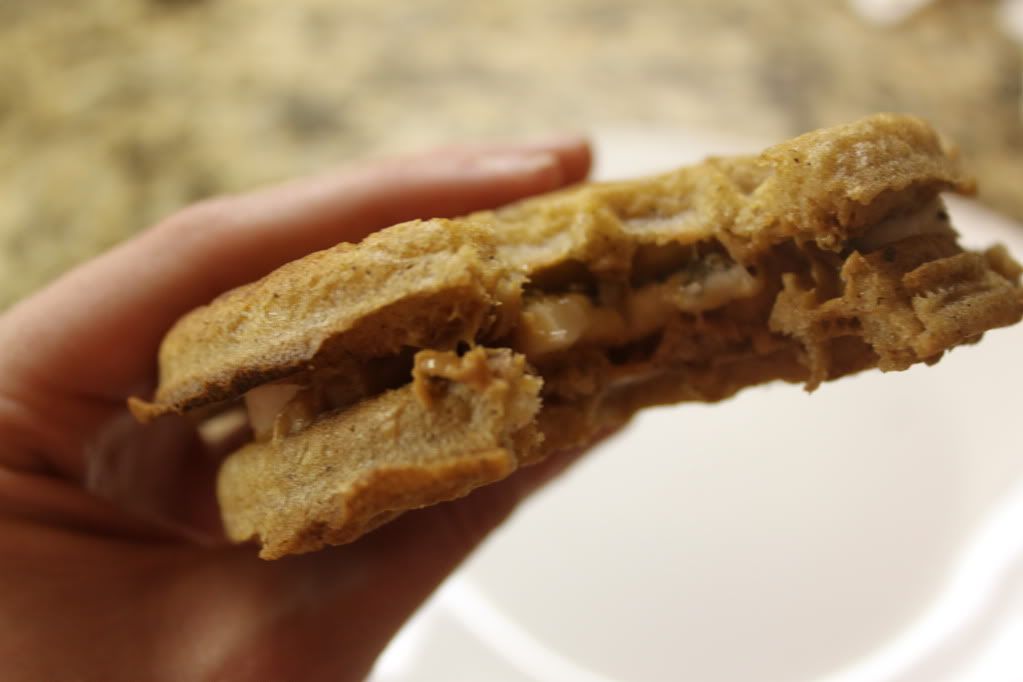 These waffles really are delicious!
I hope everyone has a fabulous Wednesday morning!
Question:
Do you prefer to stretch yourself or have someone stretch you?
Did you watch The Biggest Loser last night? I only caught the tail end of it…what were your thoughts? How is it without Jillian? – I'm soooo sad about that still!