My recent trip to Hobby Lobby and to Michaels for wedding craft necessities inspired a burst of scrapbooking energy too. Therefore, yesterday I was MIA from LoveEatRun because I was knee-deep in paper, stickers, photos and stencils.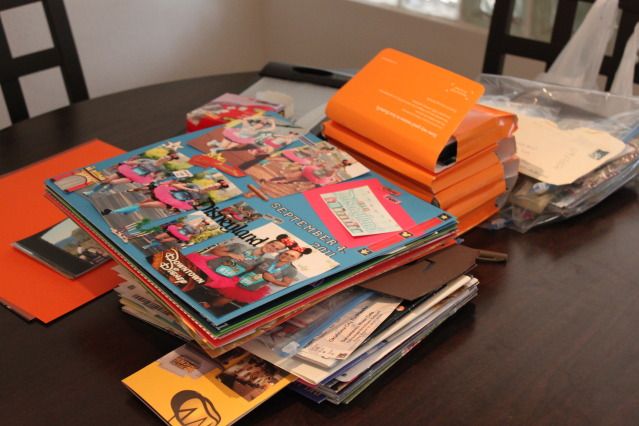 I packed up the majority of my scrapbooking things from home and brought them to OKC with me because I knew that as soon as I was done studying for and taking my NASM exam, I would have plenty of free time to get caught up on my memory keepsakes.
I still have plenty left to do (like our whole trip to Korea) but at least I'm caught up through about last October…
Only an almost a year behind but I'll get there…
Workout
This morning's workout was another 45 minute easy run. I'm really liking running for allotted time periods instead of certain mileage. I did some of that in my marathon training last fall but so far this training routine has been all passed on timed runs – not mile markers.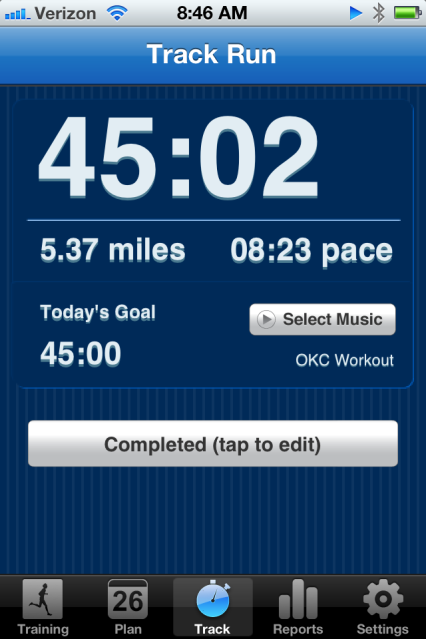 Breakfast
I feel like my body has been lacking nutrients the past few days and instead I have been feeding it insane amounts of sugar (specifically in the form of Mentos and Dark Chocolate M&Ms) so this morning I tried to boost the protein, fruit and veggie intake with a smoothie.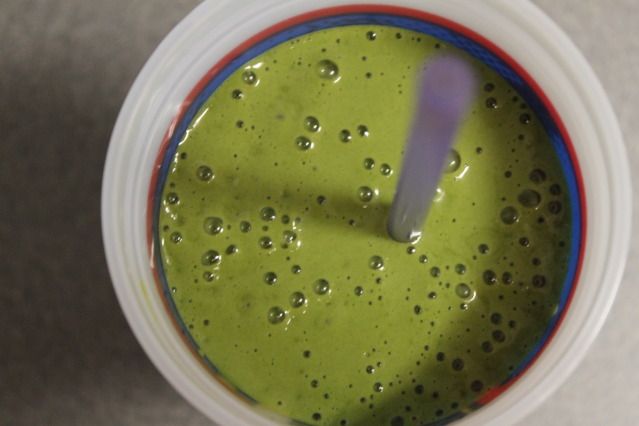 Chocolate almond milk (in love!), spinach, frozen banana, vanilla protein powder and peanut butter.
Showing my Redhawks pride! They finally broke their 10 game losing streak last night – woohoo!! And B pitched three scoreless innings of out of the bullpen.
Question:
If you had an infinite amount of spare time, what would you do with it?