Phew! What a day! There was lots of party prep taking place this afternoon and some last-minute shopping led to some necessary arts and crafts in order to make tomorrow any even bigger success for my sister.
With all the running around that was taking place today by the time dinner rolled around I was beyond ready for something quick and something delicious.
Dinner
Last week I was craving mac and cheese and we had none on hand for me to whip up so earlier this week Brian and I picked a couple of boxes of Annie's for when the craving hit again.  That happened to be this afternoon and I knew exactly what I was going to have for dinner.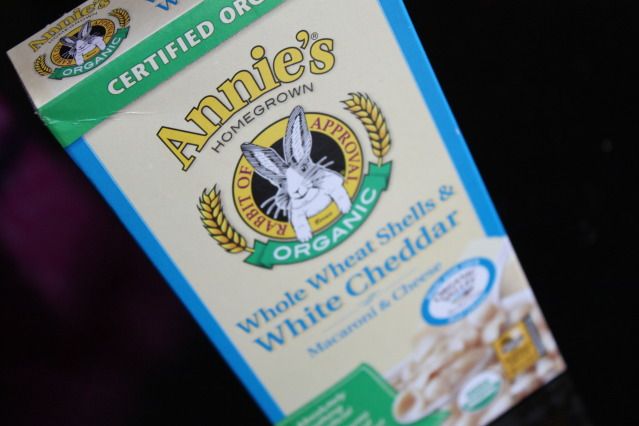 I chose the White Cheddar flavor and mixed in the rest of the leftover crab meat from yesterday's egg recipe adventure, some yellow corn kernels and a sprinkle of Old Bay seasoning.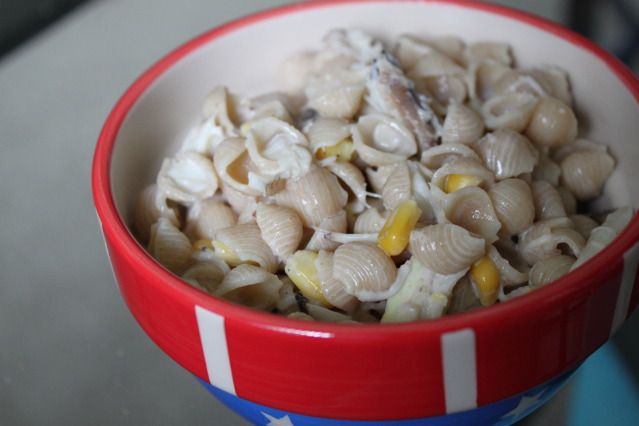 The extra ingredients helped to bulk up your everyday mac and cheese.
Like I've said before, crab meat is a Maryland summer must-have and really added a touch to the mac and cheese.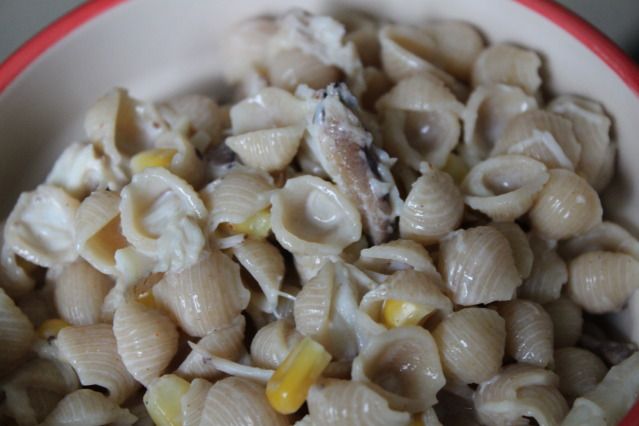 Not to mention, I don't think there is anything that Old Bay can't spice up!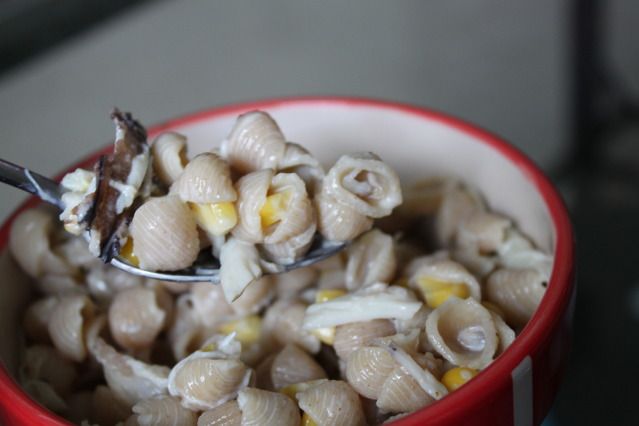 And corn, well corn just adds a pop of flavor to anything you add it to – one bite with a corn kernel in it and you get a burst of flavor that's refreshing and delicious.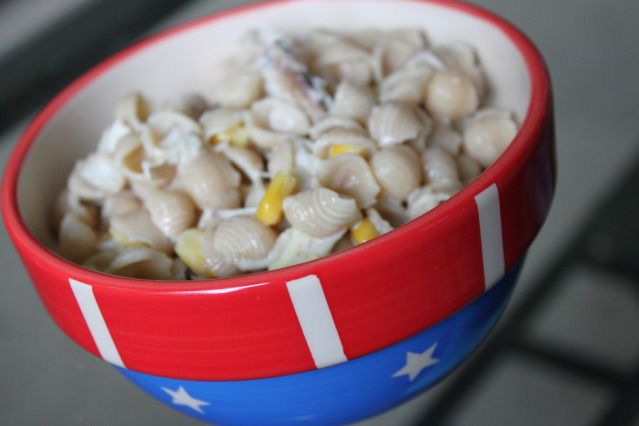 For a box of instant mac and cheese, this dinner could not have gotten any better!
Question:
Do you like box mac and cheese? What is your favorite brand? Do you add mix-ins?