Since my family was gone all weekend, I wasn't getting regular update pictures of the renovations going on at the house. However, with my parents back home as of last night, my Mom started sending pictures this morning for to me see.
The bathroom is almost ready to be tiled! Here's what the tile color scheme looks like…
And the wall between the kitchen and the dining room is no longer! All that is left is the column that couldn't be removed.  They did pull down the plaster wall that was around it though to expose the brick, which I love!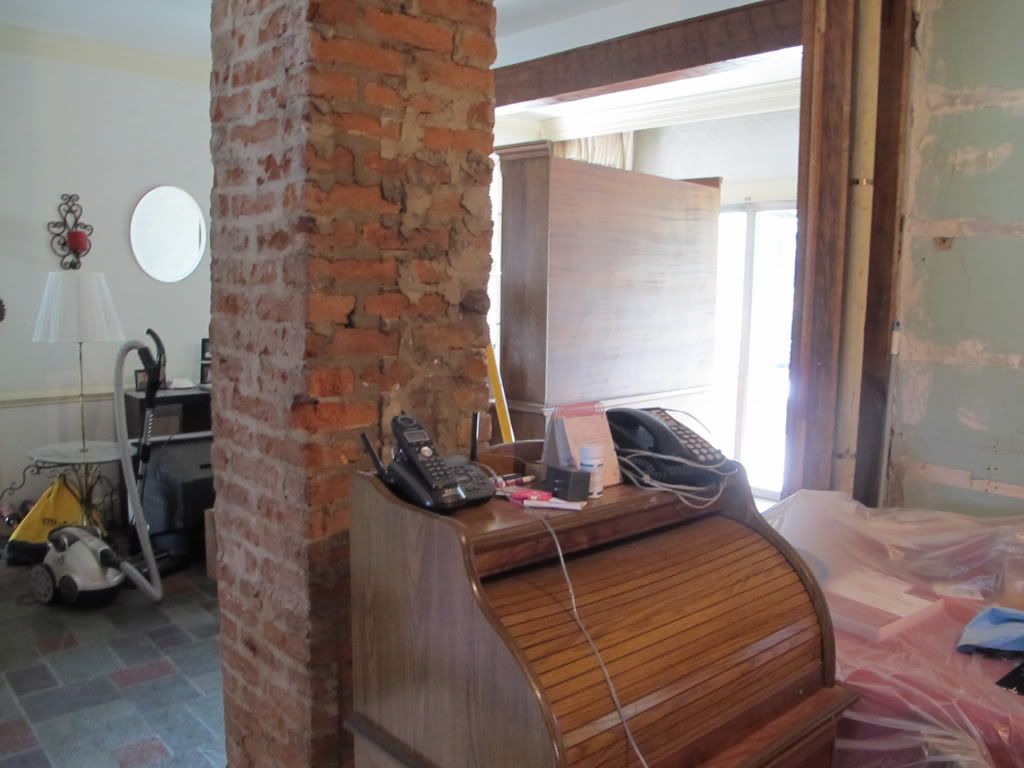 I love it!!
Also, size and placement options of the island in the kitchen is also being figured out.
The first option (which takes up too much of the kitchen) would have two full cabinets on each size and an overhang on the backside for two stools to be placed under.
Or
Option two which would have one cabinet and still the overhang on the backside for two stools. I'm definitely a fan of the smaller counter top so we aren't squeezing by it!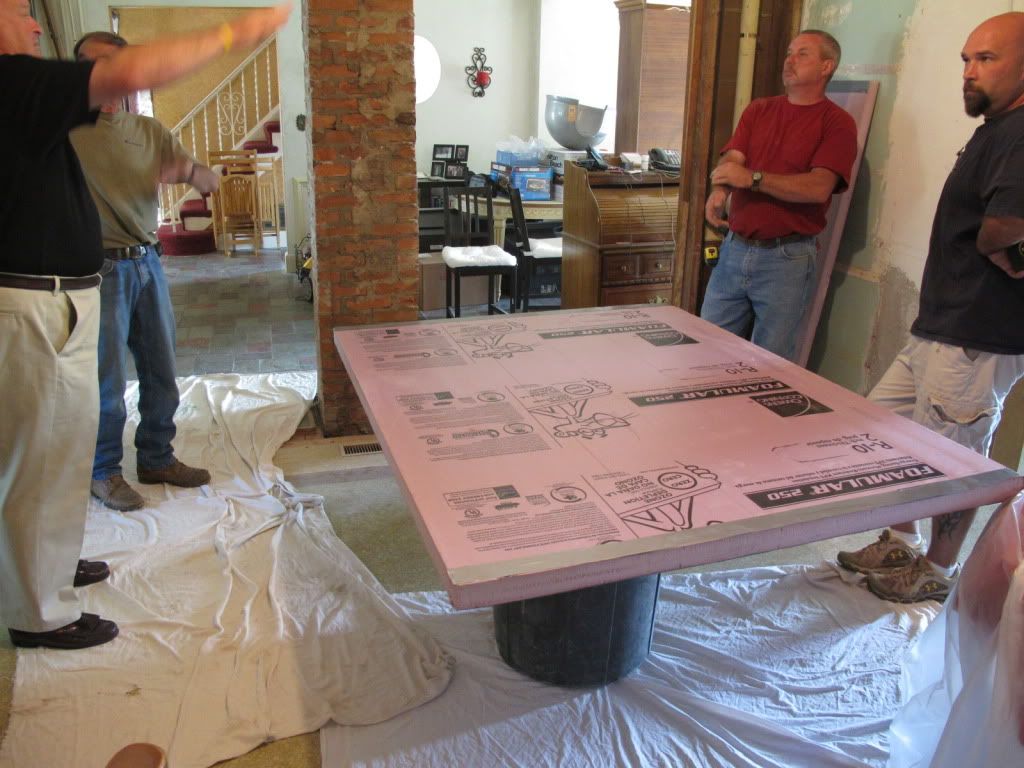 Seeing everything come to life really has me excited!! I can't wait till everything is done and Brian is all moved in!!! Could be as soon as 13 days from now!!!
Lunch
I snacked on an apple and popchips before heading into work around 12:30 p.m. today so lunch was pushed off until after my 1 p.m. meeting.
On the menu was a protein yogurt bowl. French vanilla Stonyfield yogurt.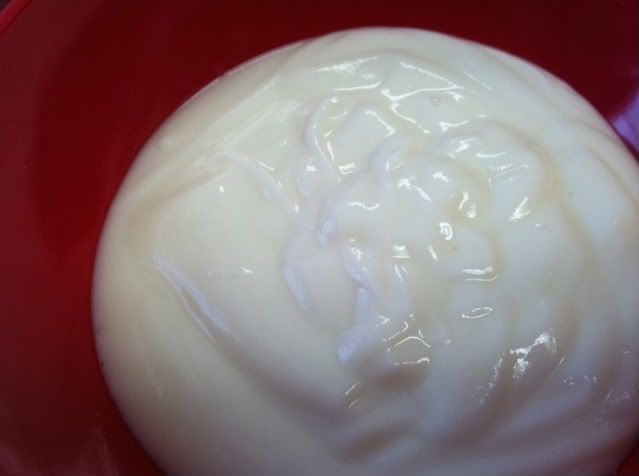 With vanilla whey protein powder mixed in.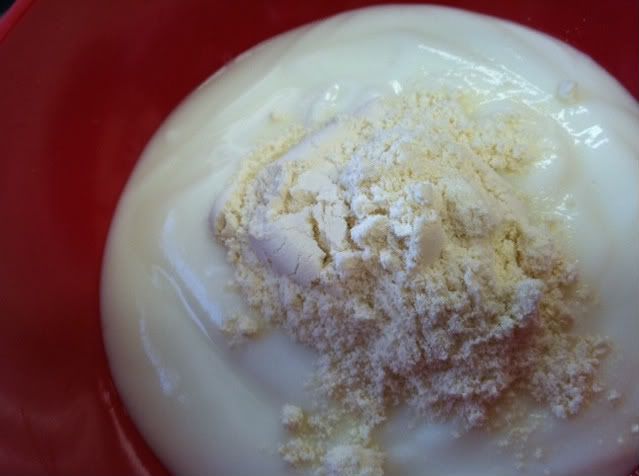 Then topped with chopped dates (shocker!), dark chocolate chips and chia seeds.
And finally finished off with a scoop of white chocolate peanut butter.
Deeeelish!
Question:
What is your favorite yogurt mix-ins? I love any kind of fruit (or chocolate)! And I also like cereal or granola for a crunch.