Today's Eagles' game was at Jamsil Baseball Stadium, which is the home to both the LG Twins and the Doosan Bears.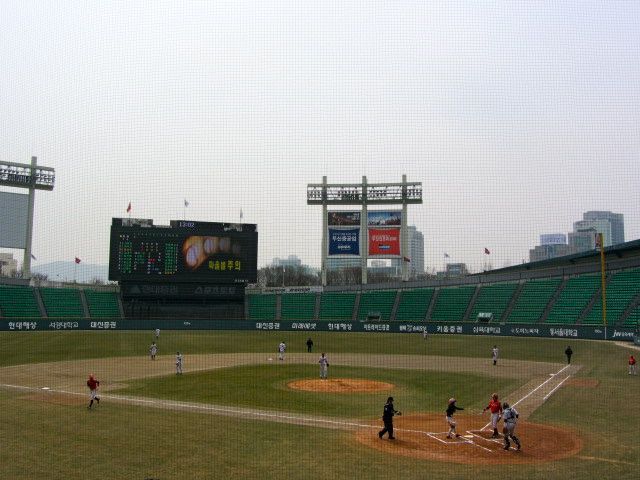 The stadium is located at the Jamsil Sports Complex, which also is the grounds of the Jamsil Gymnasium, Jamsil Swimming Pool, Jamsil Inline Skating Rink and Olympic Stadium. As you can probably imagine, its a large campus! It was pretty cool pulling into it and driving right past the place where the Seoul Olympics were held.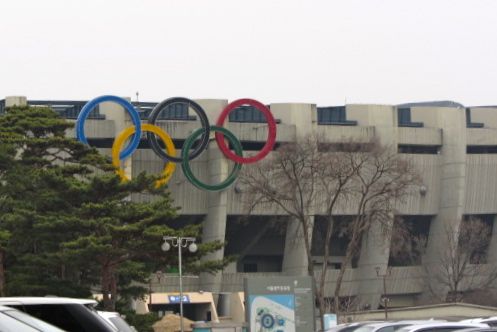 I found out from, Kathryn, the wife of one of the LG Twins, that you can run and workout in the actual Olympic Stadium. You know that is definitely on my list of things to do now while on one of our trips to Seoul!
The baseball stadium is one of the largest in the league and definitely the nicest I have been to as of yet.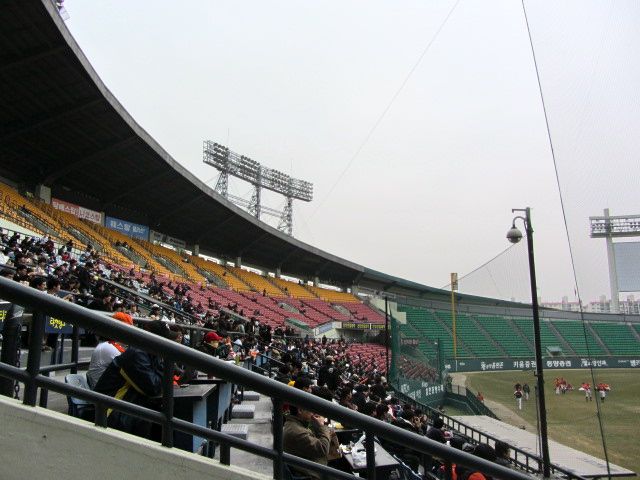 Brian really like the facility as well and was impressed with what they had to offer on the player end of things too.
The Eagles' bats were alive today and when I left the game in the 7th inning they had a nice lead (which they held onto for the win!) and were close to double digits in hits.  Let's hope they can continue this way!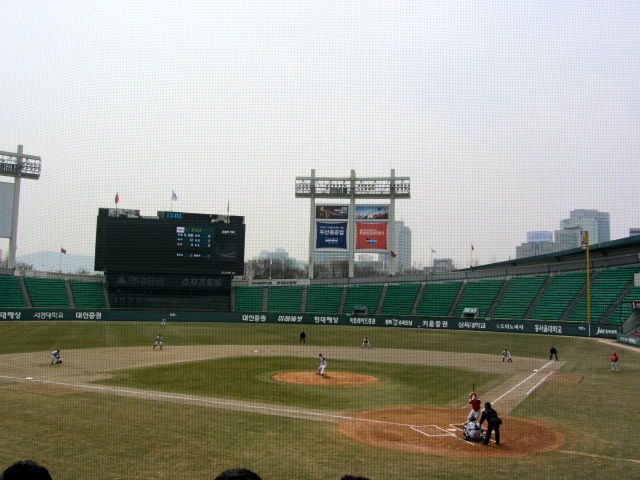 I really enjoyed the atmosphere of the game in this stadium. I'm assuming that this is more like what I will see during the regular stadium at all of the games with just how into every pitch the fans were.
There was a pretty decent crowd on both sides of the stadium for a preseason game.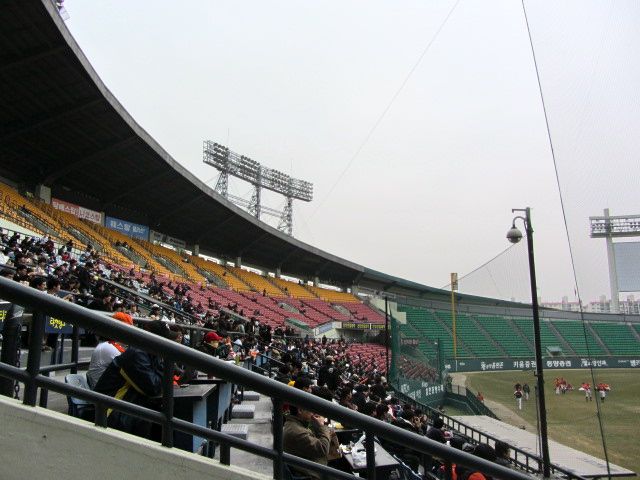 The cheerleaders were present today, along with another guy that was helping to get the crowd pumped, and were leading chants and songs for the LG fans.
At one point, some Bieber Fever was even being shown with the whole crowd singing along to the chorus of "Baby"!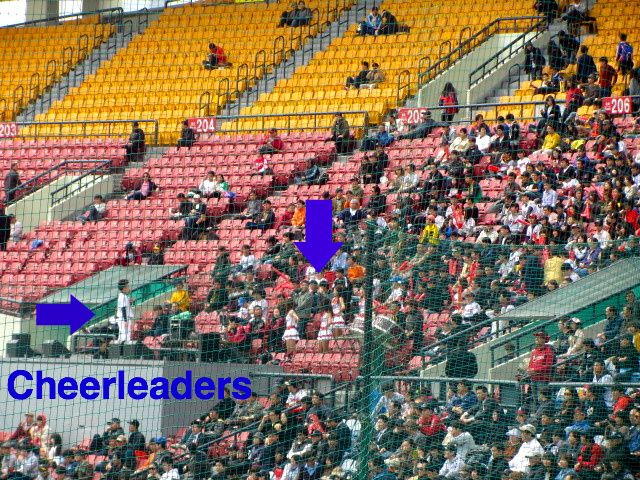 Between seeing the energy from the fans today, watching a game in a nice stadium and being able to hang out with and chat with Kathryn and her adorable son, everything really gave me a better feeling about being here in Korea and about how the season is going to go. It would be nice if Kathryn's husband and Brian were on the same team so we could hang out more often but I'm sure I will be seeing her plenty when we come to Seoul.
And now that I know that Seoul is only 2 hours from Daejeon (round-trip) on the KTX, trips could be more frequent when both of our guys are traveling!
There seems to be so much to do and see in this area of the country, specifically this city, and I wish this first visit wasn't ending tomorrow! Brian and I are going to do a little exploring tonight and also meet Kathryn and Ben for dinner for a start.
Today really has been a positive spin on my time so far in Korea and I'm getting more and more excited for what is still to come!
Question:
Would you want to run or workout in an Olympic Stadium? Would it make the workout more "fun" for you?