Good morning and happy Sunday!! From the time football season begins until the Superbowl, there are two Sundays that I hate most.
1. The Ravens bye week.
2. The week between the conference championship games and the Superbowl – aka today!
I love being able to have lazy Sundays with the family just watching football and relaxing. No need to get dressed beyond sweatpants and jerseys, no need to feel rushed to be anywhere or do anything. All you need is your support of your favorite team (or teams that you are rooting for on that particular Sunday) and the desire to do nothing else with your day.
However, with no football being on the agenda for today (I don't count the probowl) I now have to make it a productive one. Womp Womp!
Breakfast
My little buddy, Telli, and I both started our mornings out with breakfast.
I'm glad we weren't eating the same meal though – my oatmeal looked way better than his dog food and rice but apparently from the looks of the empty bow, he didn't agree.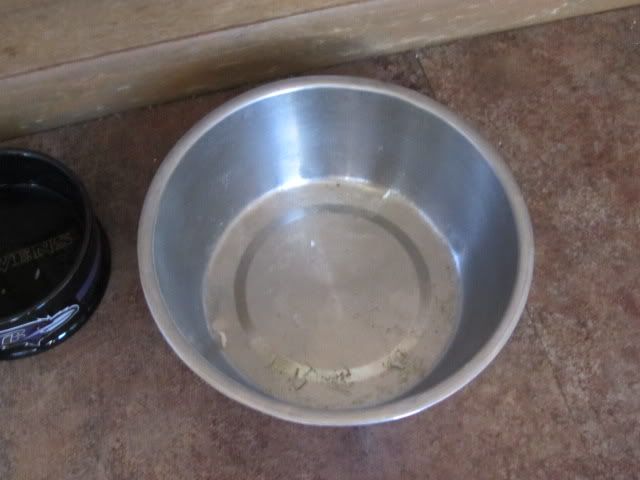 I actually went the non-lazy direction while making mine (no football = no laziness) and made my oatmeal on the stove instead of the microwave. Talk about a productive start to the day!
I topped my banana oatmeal with some glazed pecans.
And of course a scoop of peanut butter.
Workout
After breakfast had a chance to settle, the next thing on the agenda was a little exercise for both of us. I couldn't decide if I wanted to call today an off day or not so instead I compromised and took Telli for a long walk.
Long walk = not being lazy. It's not allowed today, remember?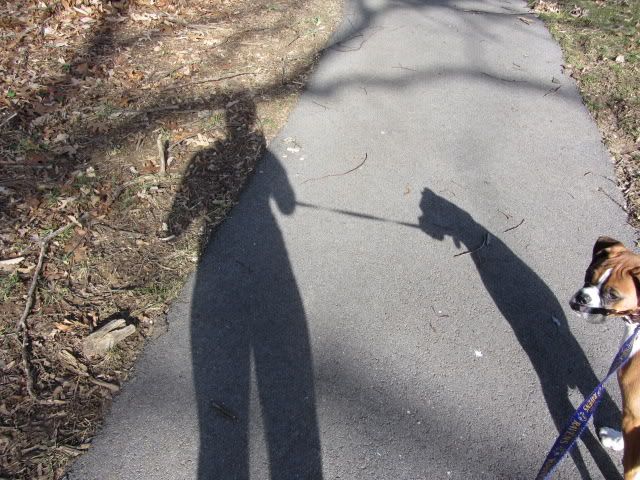 It was a little chillier than I thought it was going to be but we manned up and finished our whole walk.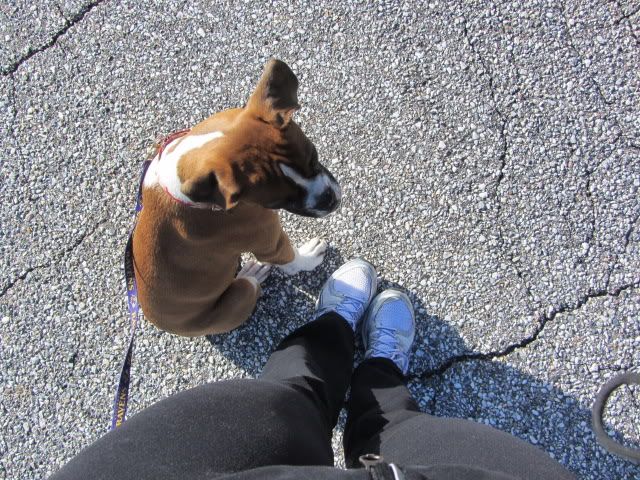 And we even worked a little jogging in too! I can't wait till Telli is big enough to full out run with me!