Lunch
This afternoon Brian and I made a sandwich shop discovery that was just what we needed.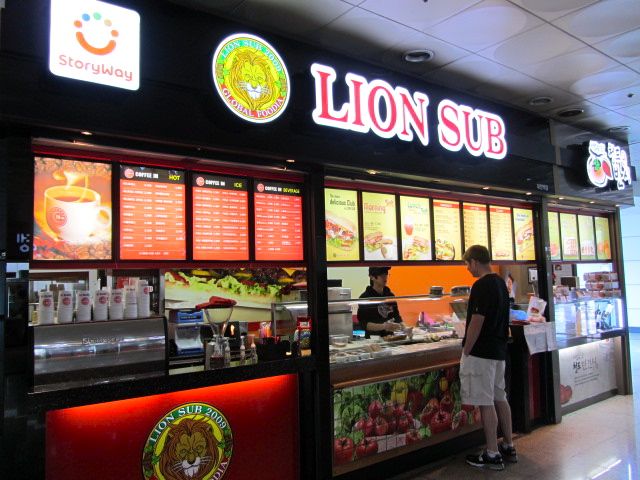 Lion Sub Shop is located directly outside of the arrival area in Daejeon Station and is similiar in style to Subway.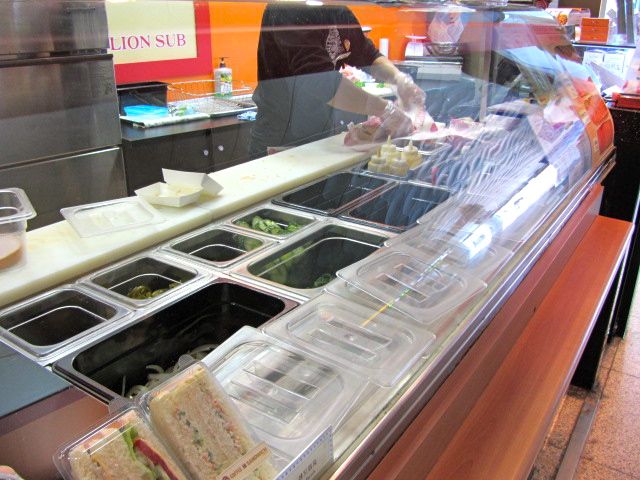 You pick your bread from four different options (wheat, white, honey oat and a herb cheese) and then your sub of choice and toppings. They have a wide variety of options including steak and cheese, turkey, roast beef, ham, chicken, crab, tuna, etc. I opted for a 15 cm (no 6 inch and foot long here!) turkey sub with lettuce, tomato, cheese and green pepper on honey oat bread.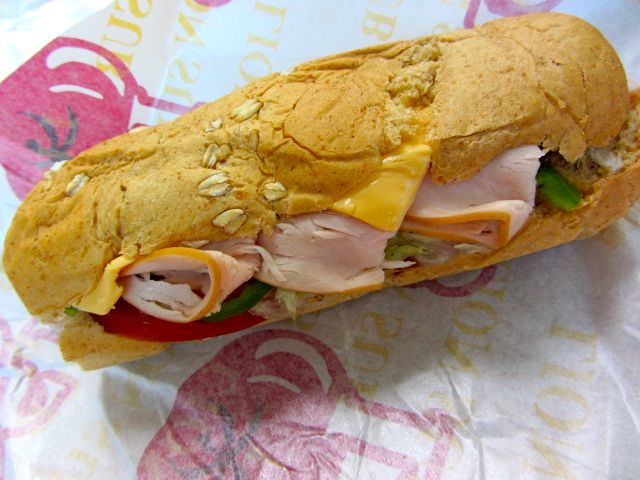 Next time I travel on the train, I know where I'm getting my travel meal from!
After lunch on our walk back home we strolled through Jungang Market.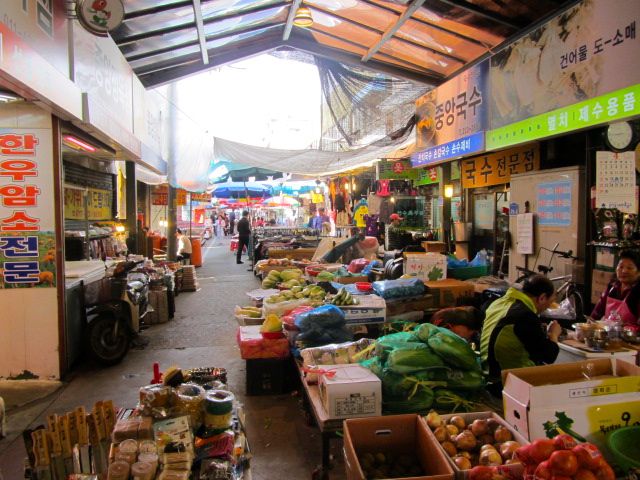 This is your traditional market area and was packed with different stores, vendors and eating areas.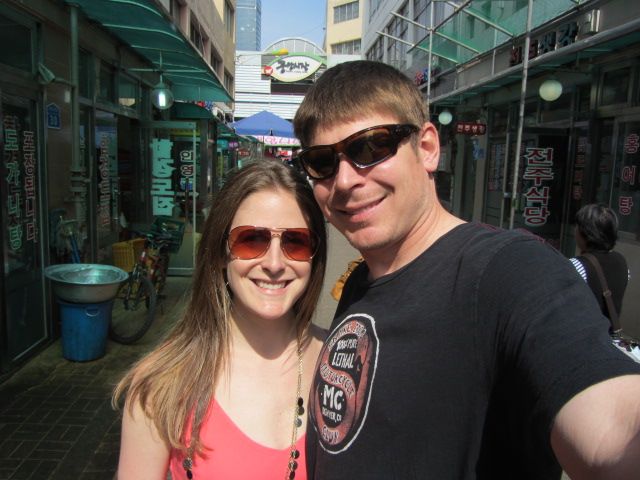 There was fruit, seafood, meat, grains, greens, beans, desserts – you name it, they had it!
Exactly what you would think of as a traditional market place.
Raw seafood and animals were abundant!
There were also plenty of clothing, shoes, accessories, hats, and crafts stores lining the streets as well.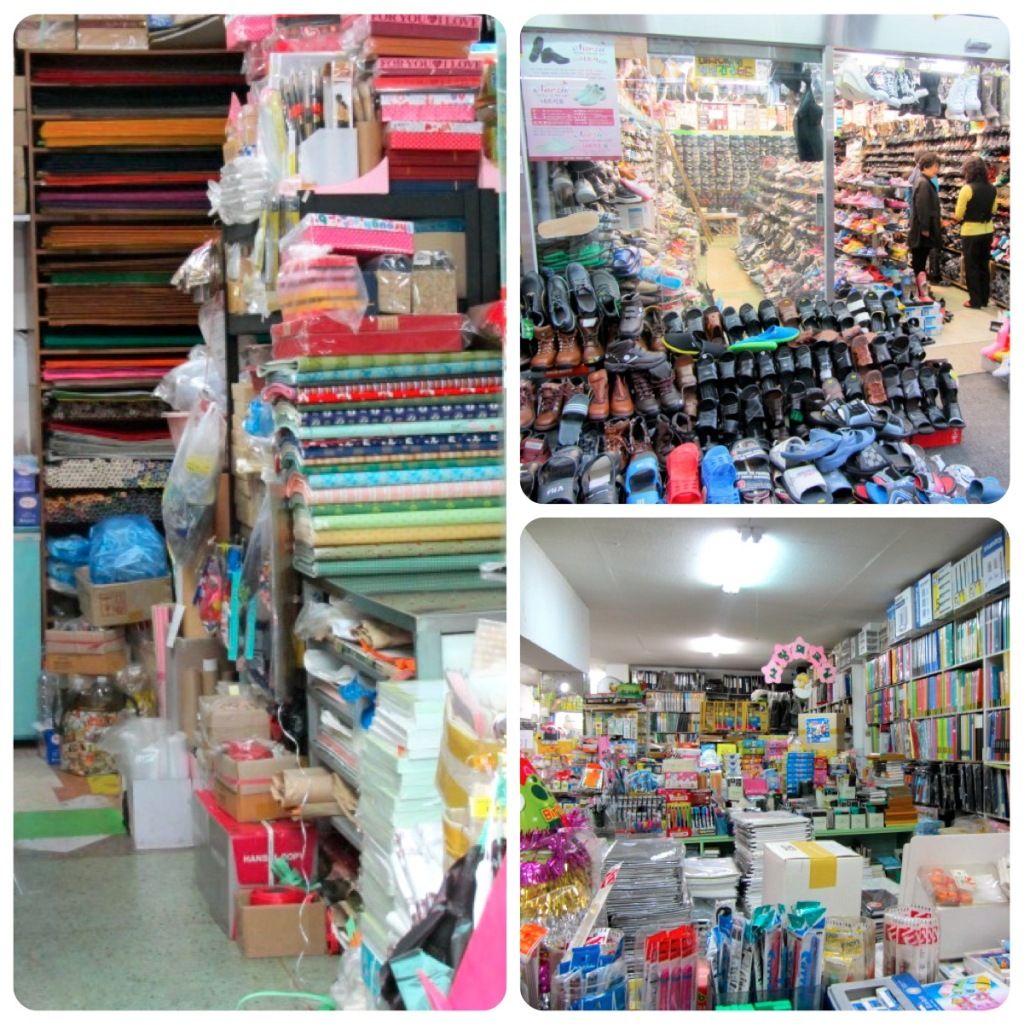 Right next to the outdoor area of the market is Taejon Mart, a more traditional indoor grocery store where we ended up picking up some groceries that we needed for the rest of the week.
Pretty cool little area along the river!