Did you know that the average running shoe sits in a landfill for 90-100 years before it starts to decompose?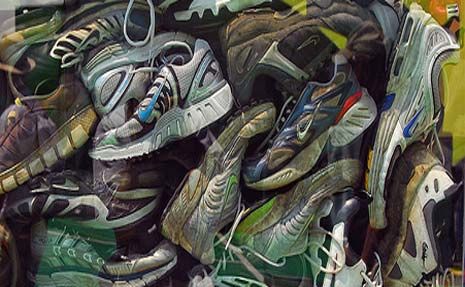 [source]
Think about that fact and now multiple it by the insane amount of running shoes that runners go through over an extended period of time. I know from personal history that I buy running shoes at the rate of at least two pairs a year solely because of the need for better support as my shoes get worn from all of my miles. If I go through two pairs a year, I can only imagine the pairs that more serious runners that are putting hundreds more miles on their shoes are going through. Add all of those shoes up, plus the shoes from your casual running shoe wearers, and that is a lot of shoes hanging out in landfills. Yikes.
There are so many efforts to help to save our environment by going green, recycling more and reducing our waste and now there is a running website that is here to do their part!

[source]
I recently was given the opportunity to work as an ambassador with KindRunner.com and I couldn't be more excited to team up with them. For starters, KindRunner is offering a program for customers that includes donating your used running shoes after you've purchased your new kicks in return for Kindness Cash Rewards.  Who wouldn't appreciate a little extra help towards future running purchases?!  I know keeping up with my running gear puts a decent dent in my wallet and if it is as simple as donating my used shoes to save a little cash and the environment (and, not to mention, help another person at the same time) – count me in!
Every pair of donated shoes will be sent to Soles 4 Souls and The More Foundation Group to help people in need. As stated so well by a member of KindRunner:
"Your old shoes may not last another long run, but they would go the distance in changing someone else's life for the better!"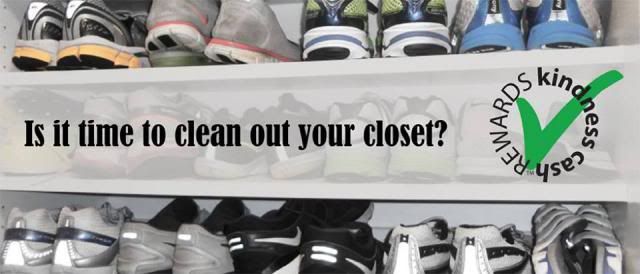 [source]
And if that isn't enough already, KindRunner is not only giving to those that are underprivileged but also to the everyday runner who is in need. How you ask? The staff at KindRunner has a combined 40+ years of working in the running industry and are beyond knowledgeable about the sport. The information of your local-running shop will now be available at your fingertips online!
KindRunner.com will officially be launching on June 1st and I can't wait to share even more about this amazing company with you! Not to mention, as an ambassador, I will be testing and reviewing different products for them along the way which means insider information and giveaways for LoveEatRun followers! We all know that everyone loves a giveaway so with that being said, get on-board with Kindrunner and get entered in their pre-launch giveaway – for every 500 likes on Facebook, a winner will receive a selected pair of running shoes along with a pair for a running partner of their choice!
Why wait…go check out what KindRunner is all about by clicking the links below!
Look for more detailed information about KindRunner to be coming soon here as well!!