Yesterday was a wash of a day for me. I think all of the traveling, the moving back and forth between our sauna apartment and hotels and trying to help Telli-Butt get adjusted to city life finally took its toll on me. I spent the majority of the day sprawled on the couch either snoozing or watching TLC. Productive life, I know…
Workout
This morning, I made the extra effort to get up and get a run in before the weather got too unbearable. I did a little route through the city that took me past the stadium and through Bricktown and then through downtown until circling back to our apartment.
The total run was 31 minutes – I didn't track the distance.
Breakfast
In my slight window of productivity yesterday, I did hit up Target to do a little grocery shopping. While there I spotted a box of Kodiak Cakes that I have been wanting to try since hearing some other bloggers rave about them.
Obviously I took the first chance to test them out and had them as a hearty breakfast this morning.
The mix only needs an equal amount of water combined with it and you are ready to make some pancakes (or waffles)!
Too bad baseball life doesn't necessarily always give you all of the comforts of home and since we have a lack of mixing bowls, our one pot had to do the trick to mix up my batter!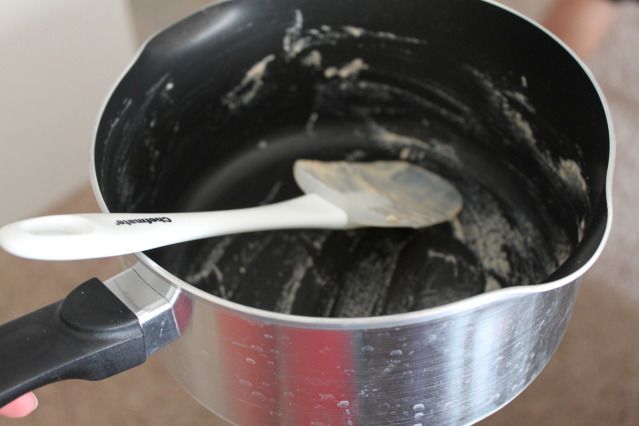 I added some sliced banana to the pancakes before flipping them.
And then topped them with a smear of peanut butter and syrup.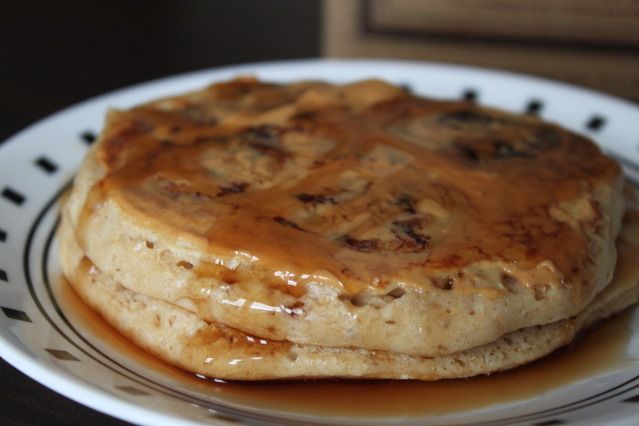 I definitely give Kodiak Cakes two thumbs up! Even Brian commented on how much he liked his taste of them and pointed out that even though they are whole wheat and oat they didn't have a grainy taste to them at all – still nice and fluffy!
And the nutritional stats aren't all that bad either – for 1/3 cup of dry mix (made two decent sized pancakes):
130 calories
1g fat
0mg cholesterol
27g carbs
4g fiber
2g sugar
7g protein
At least one good thing came from yesterday's bust of a day!
Question:
Have you tried Kodiak Cakes?