Dinner tonight was my first trip for Korean BBQ!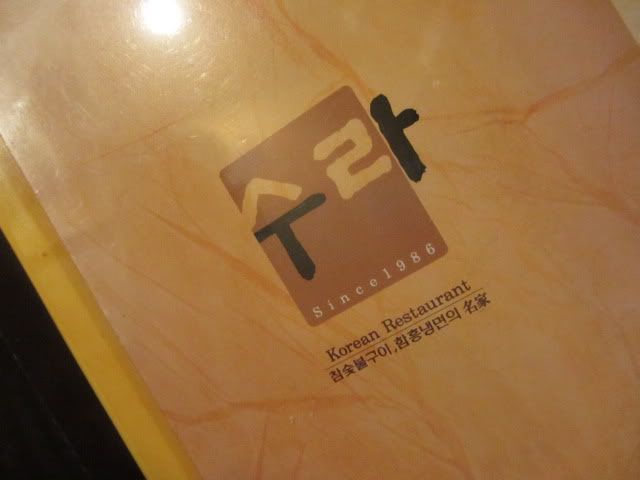 Once the guys made it back from Cheongju, Brian peeled me off of the couch to get ready to go out to dinner. There was no complaints from me because it was definitely dinner time in my book.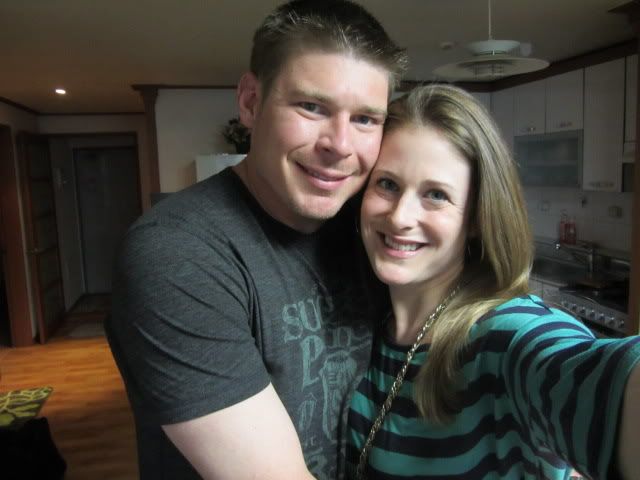 Phil, Brian, another pitcher from the team and I hopped in a cab and made our way to what I have been told is "Old Downtown" Daejeon to a Korean BBQ restaurant.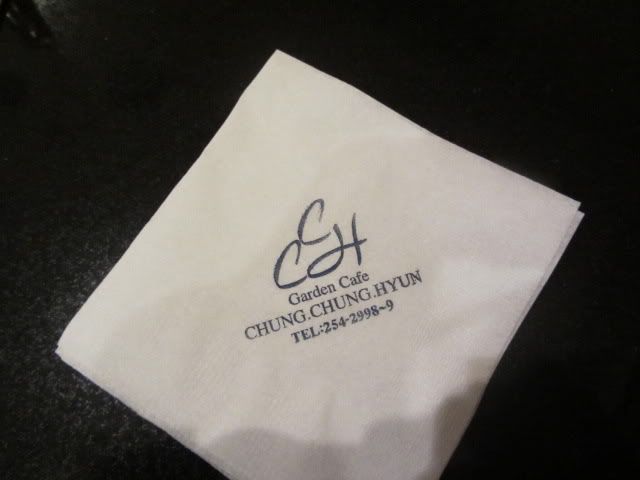 We took our shoes off at the entrance to the upstairs and made our way to one of the Japanese style tables, meaning we sat at low benches built into the ground.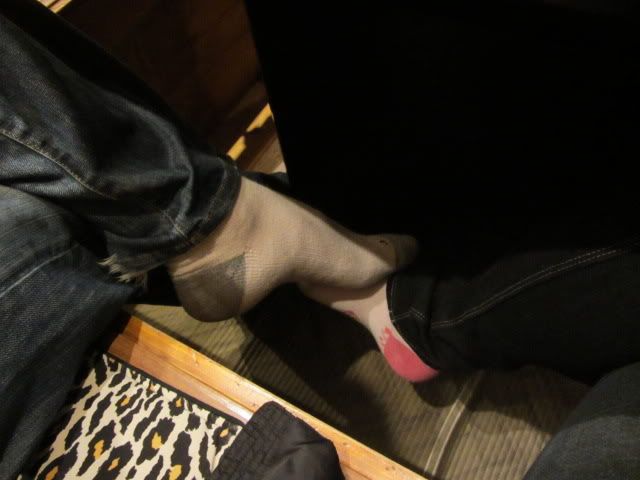 Korean style would have been Indian style on the floor.
Phil ordered beef and pork for us and one of the servers lit our coals.
Before I knew it, food was coming out in mass quantities and covering the table.
We had bowls of cabbage.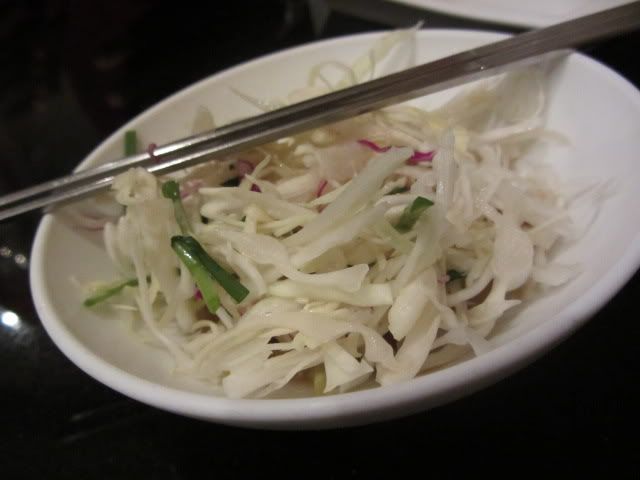 Dishes with a bean paste and salt for seasoning.
A type of soup similar to miso soup with tofu and vegetables.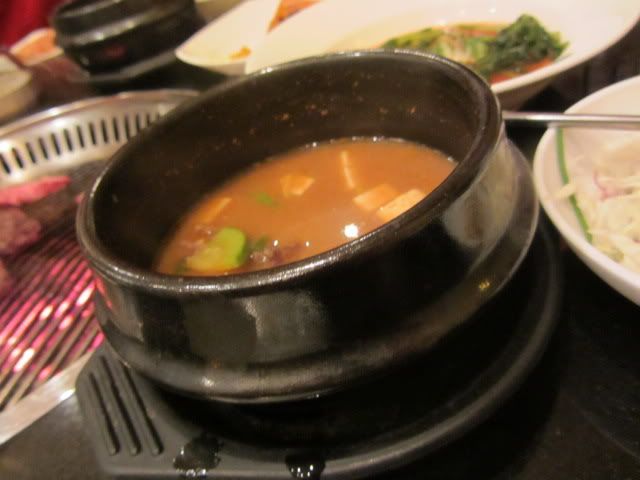 Rice.
And of course the beef and the pork which Phil cooked on the grill in our table.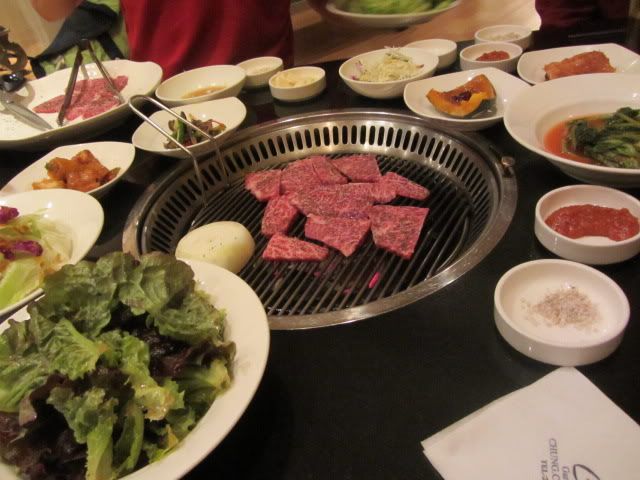 I learned how to make Korean lettuce wraps with the meat.
Add in cabbage (or rice), the bean paste and the meat of choice.
Then roll everything in the lettuce and eat.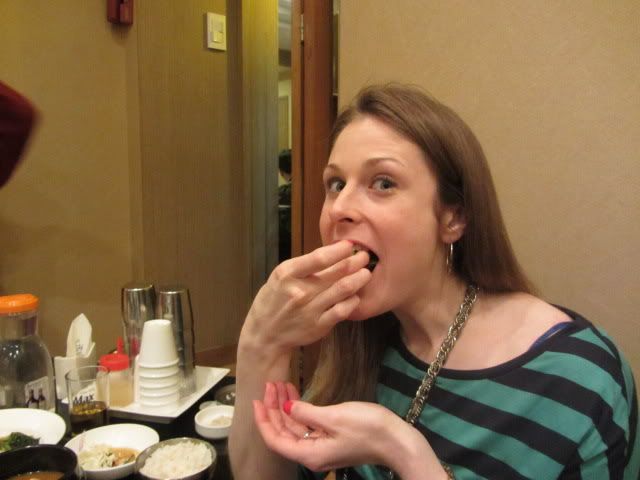 And I mean eat, not bite. Everything goes in at once making for some large mouthfuls!
Overall, a very interesting experience and really, really good food!! And A LOT of it!!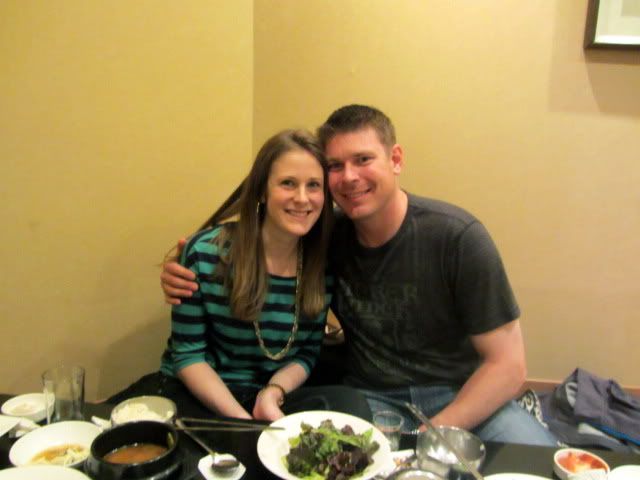 A great first night out in Daejeon!
And may I add, it's almost 8:30 p.m. and I'm still awake! This is big time people…looks like I'm finally kicking that jet lag in the butt. Woohoo!!
Question:
Have you ever eaten at a Korean BBQ place?