Workout
I broke today's workout into two parts so that I would be able to break up my afternoon of sitting in the hotel room studying (both for my CPT exam and my Korean!!!).  Round one was my Body Revolution workout for the day.  It's the start of week 6 which meant phase 2, workout 5 again.  Only one more time with this killer tricep and shoulder workout and I get to put it behind me – Wooohooo!
Round two happened after some vocab studying and flash card making with a trip to the fitness center.  I completed a 45 minute run that took me 8.18 km (approximately 5.1 miles) and then walked out another 5 minutes for a cool down.  I was sweating bullets in that hot room by the time I was done!!  Just the way I like it!
Korean "Mini-Golf"
Before I finished my workout, Brian was back from his practice (since it was shortened today to only stretching and sprints because of the rain) and met me in the fitness center.  He did some lifted and then went to hit golf balls in the indoor "mini-golf" (as they call it) room.
(Excuse the grainy pictures and videos please, they are from my iPod which was the only device I had on me at the time!)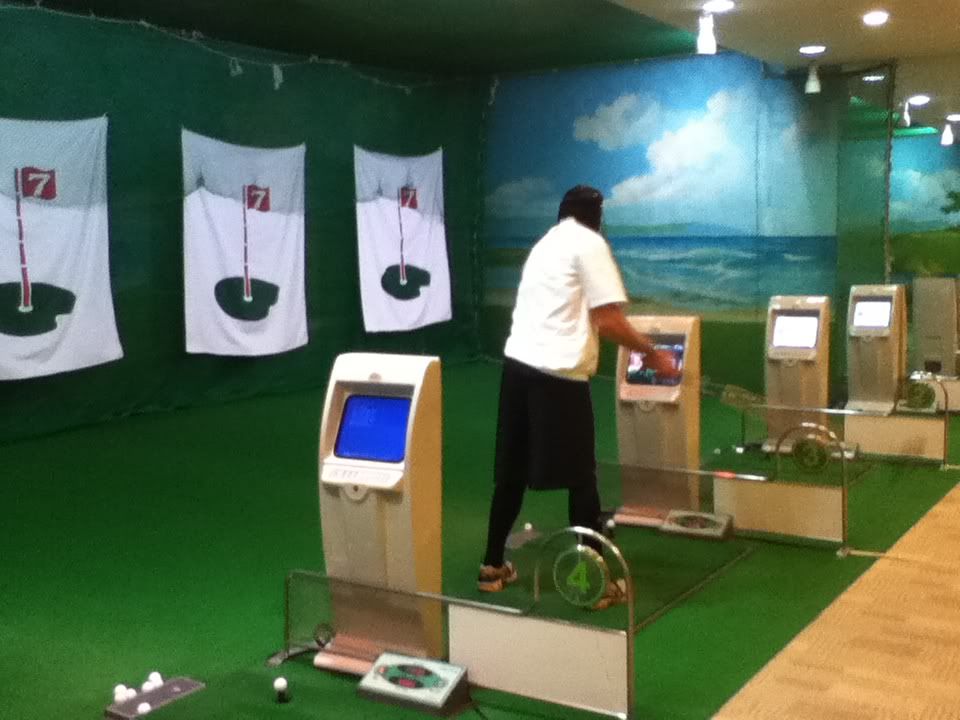 How awesome is this?
You hit the golf balls on an animated, swing analysis machine.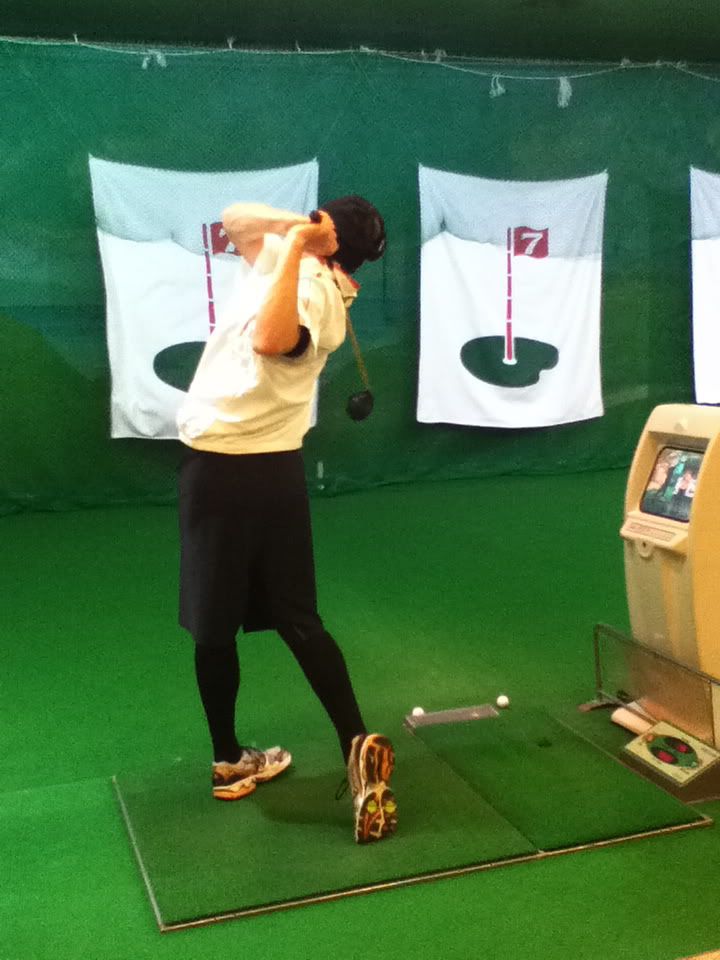 After you hit one, a new one pops up ready to go.
The screen display shows your club head speed, carry and direction.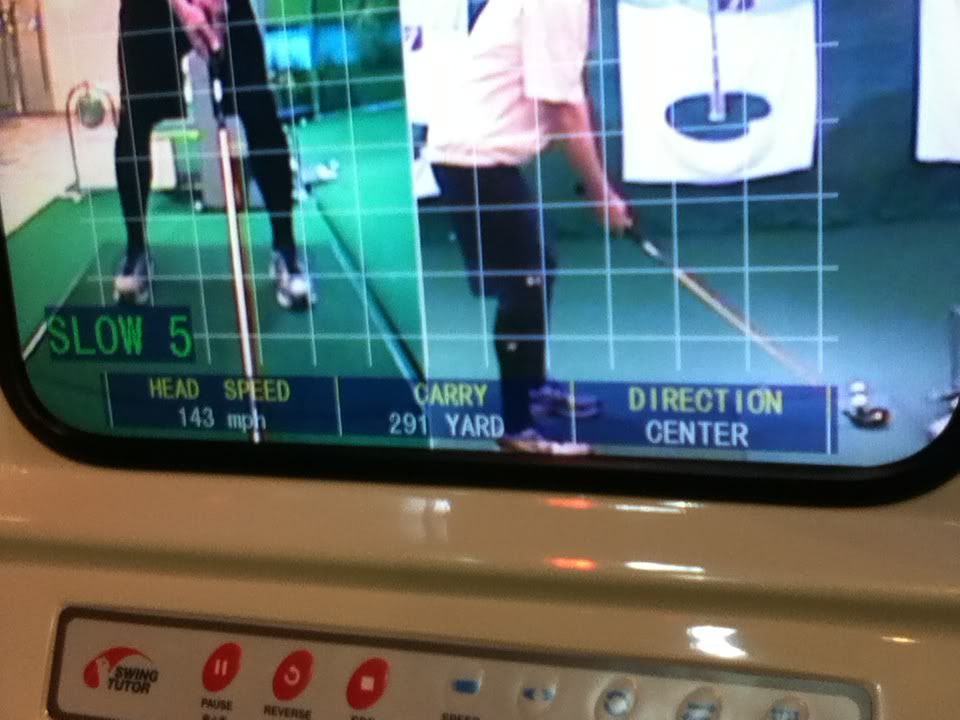 And even allows you to watch the replay of your swing.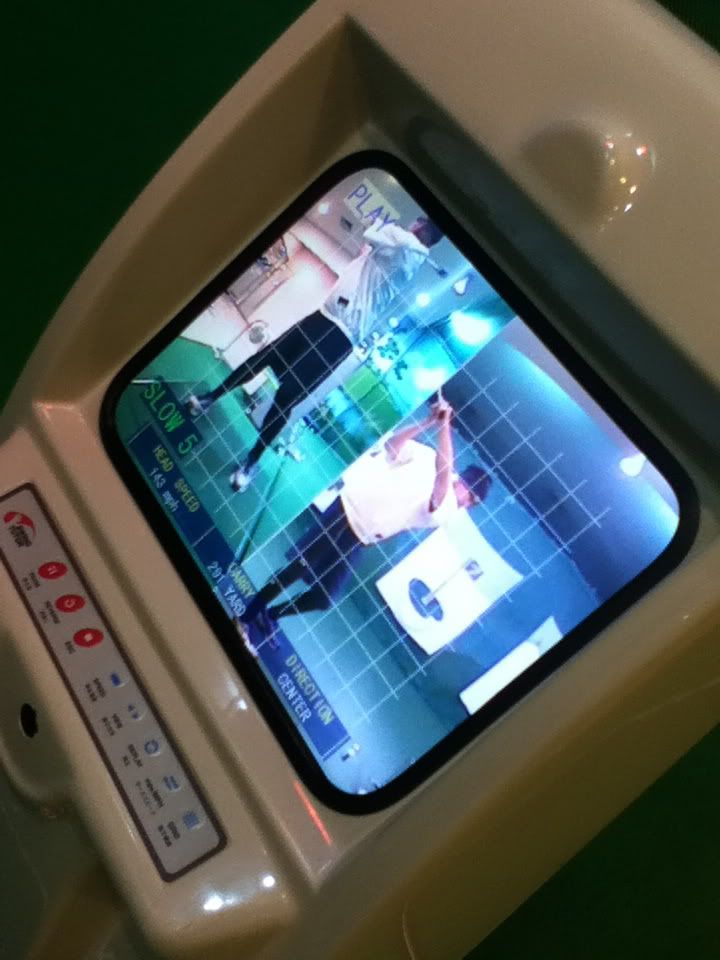 Pretty cool, huh?
I'm sure B could spend all afternoon down there!
Question:
Do you play golf? Have you ever had your swing analyzed?